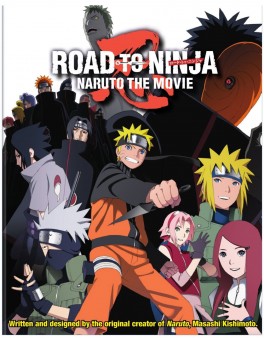 – –
The Film
[Rating:3.5/5]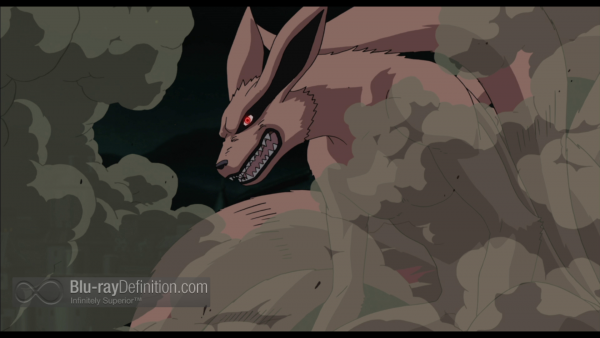 Let me say up front that I have not followed the Naruto franchise and my only exposure to it comes from one manga that I managed to score at a press event. That said, this film, Naruto the Movie – Road to Ninja (劇場版NARUTO-ナルト) is very entertaining, even for those uninitiated like me.
Upon doing a little research, I found that the story for Road to Ninja is set between the Kage Summit and the Fourth Great War arcs of the Naruto franchise. Naruto and Sakura, our two protagonists, are cast into an alternate universe, where Naruto's parents never died and the other characters all take on different names and personalities.
Road to Ninja was apparently written and designed by the original creator of Naruto, Kishimoto Masashi, and from an outsider's perspective, it has that ring of authenticity. The battles, the emotional gravitas, and the care over the characters' situations all feel deeply heartfelt in this film. And it looks gorgeous as well.
While it may take a little while to warm up to the characters and story in Road to Ninja, it doesn't take too long, and one becomes up to speed quickly. In fact, after a while, Road to Ninja starts to feel like it may be going on for a little too long, especially at the end where there is a denouement of sorts and some drawn out action with a final battle.
Video Quality
[Rating:4/5]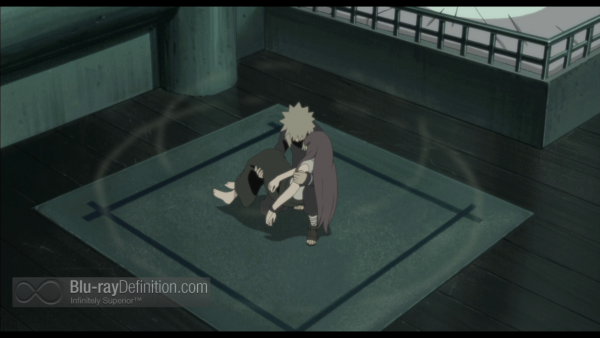 The image offered up on this Blu-ray from Viz Media in an AVC/MPEG-4 1080p encodement looks generally strong. The film alternates between two main color palettes, a bright, vivid one with strong primary colors, and a duller, more desaturated one where earth tones prevail. In both, detail and contrast are strong, but there is a tinge of softness and the occasional hint of banding does sneak in.
Audio Quality
[Rating:5/5]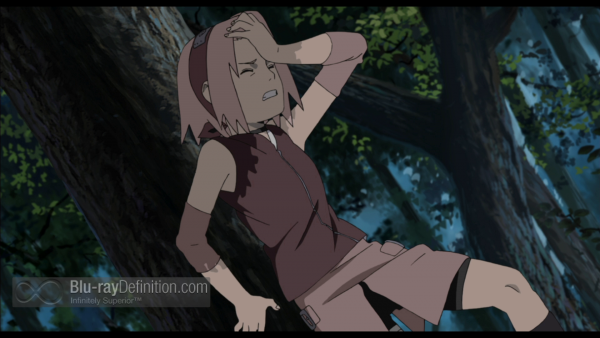 Whether you choose the original Japanese-language track or the English dub, you get a fantastic DTS-HD Master Audio 5.1 (48kHz/16-bit) mix. They both sound the same, with great balance, lots of ambience and some solid effects carried in the surrounds, and clear, full dialogue, with good, tight punchy lows. The Japanese voice cast is the superior of the two, with more emotiveness and believability.
Supplemental Materials
[Rating:3/5]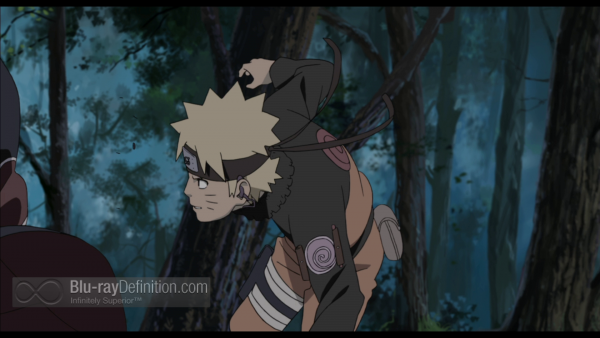 DVD
Art Gallery (1080p)
Trailers (1.78:1; 1080p/24; 00:02:47)
Promos (1.85:1; 1080p/24; 00:00:11)
Commercials (1.78:1; 1080p/24; 00:02:38)
Viz Media Trailers
The Definitive Word
Overall:
[Rating:4/5]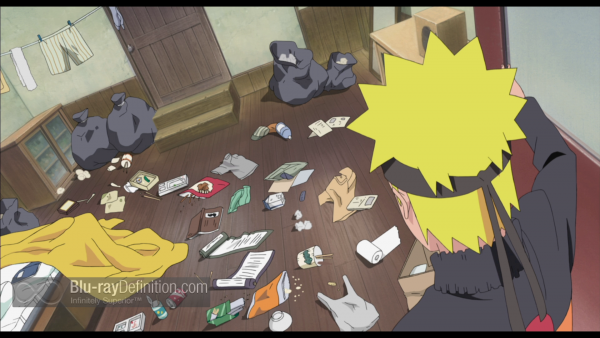 Fans should appreciate this action-packed and thoughtful movie from the Naruto franchise, and it seems like it could be a good gateway for those coming to this franchise for the first time.
Additional Screen Captures
[amazon-product]B00NH8E4FE[/amazon-product]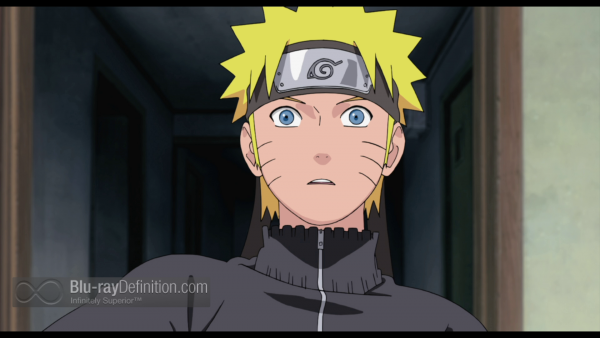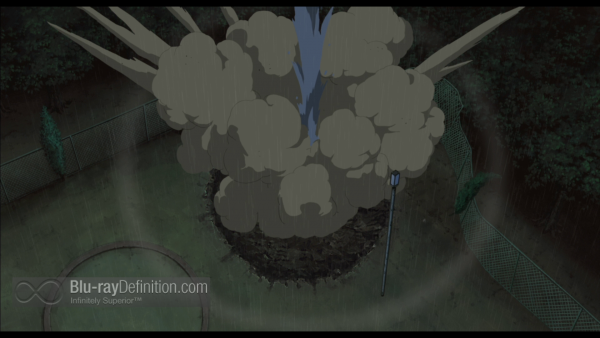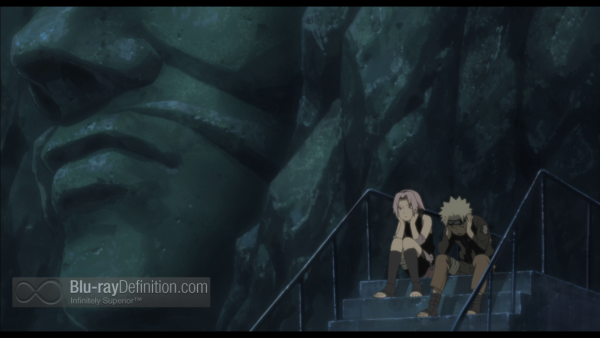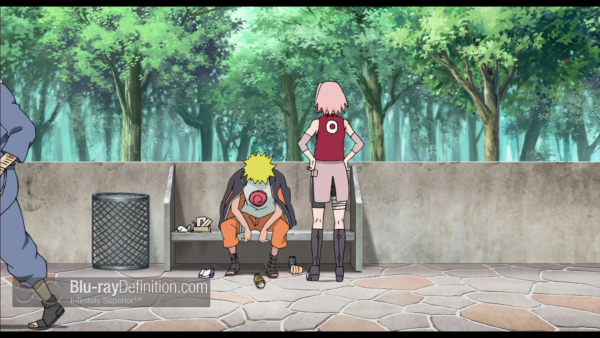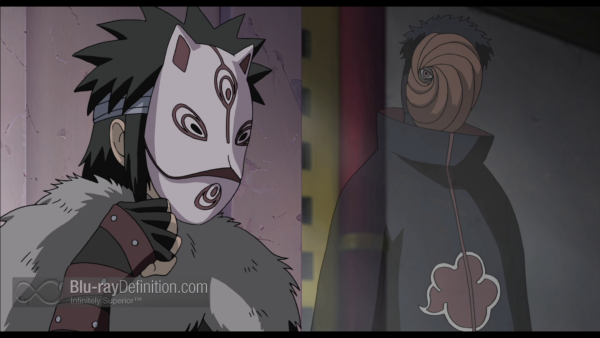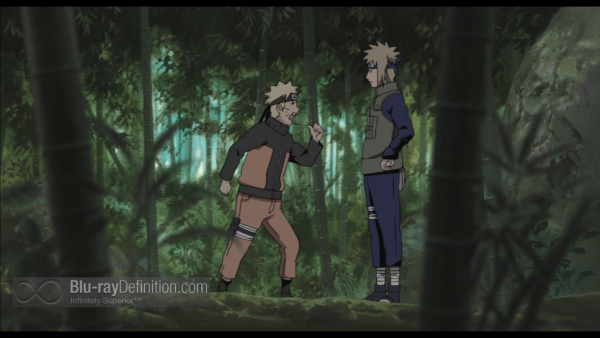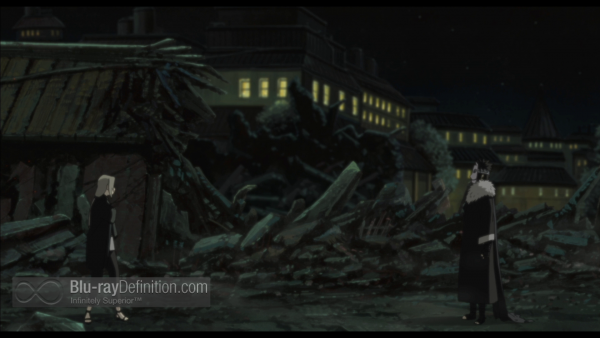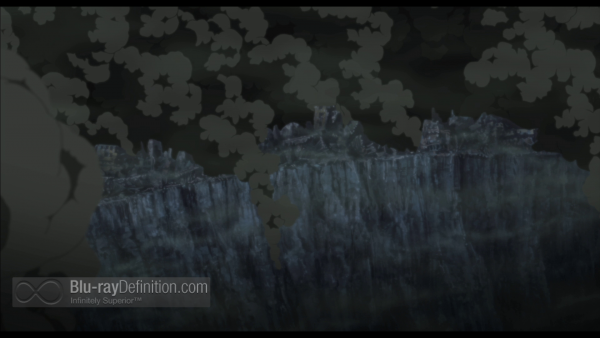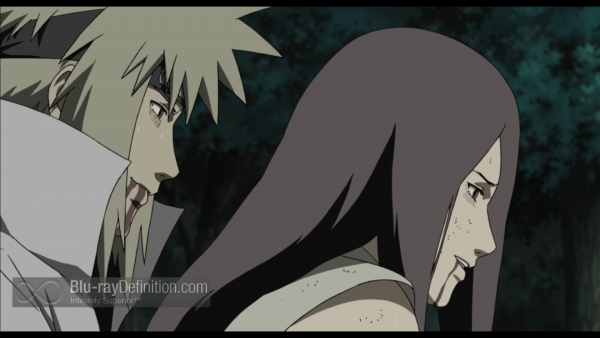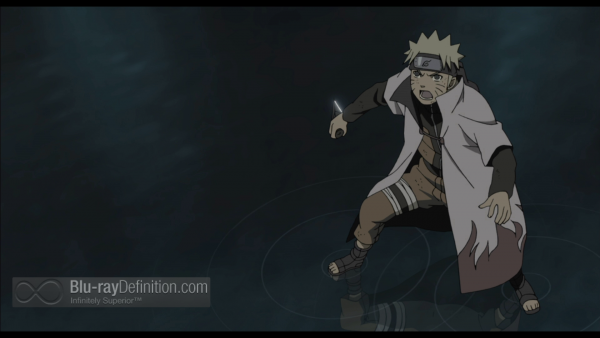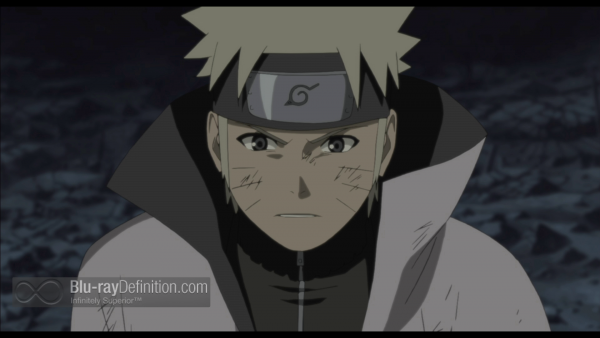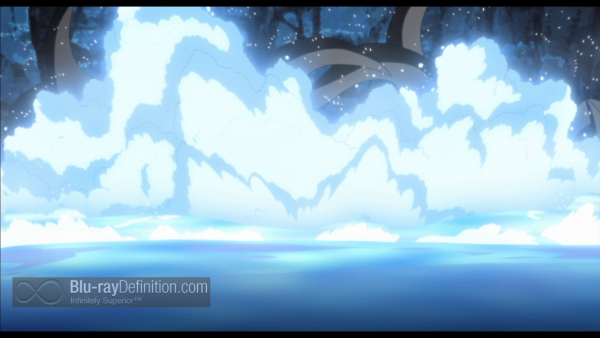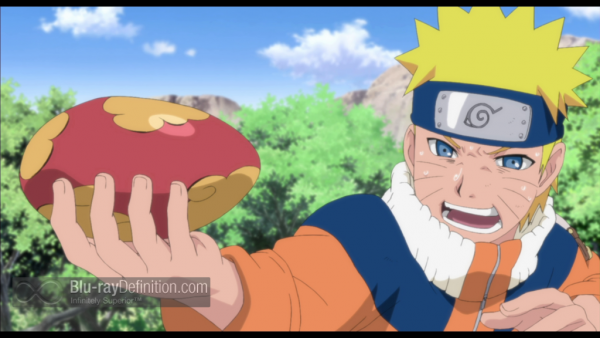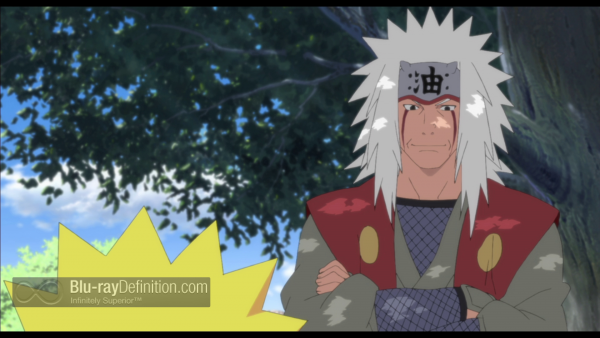 [amazon-product]B00NH8E4FE[/amazon-product]