– –
The Film
[Rating:4/5]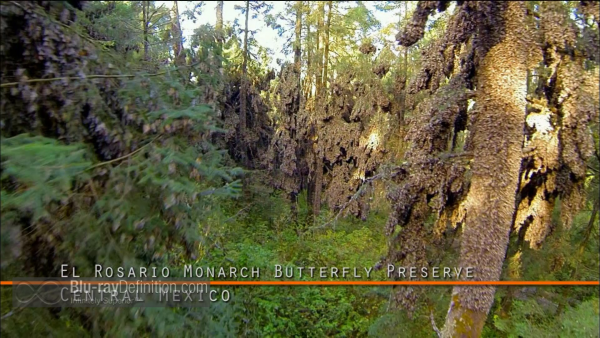 The Gathering Swarms is a fascinating episode from PBS' Nature series that looks at nature's great super-gatherings and explores the swarm mentality, or, more precisely, the effect of thousands, millions, billions, or even trillions of creatures gathering together to form what could be deemed a 'super-organism'.
The show starts off filming what is perhaps one of the most famous of all the super-gatherings in nature, monarch butterflies in Central Mexico, some of which travel from as far away as three thousand miles. The Gathering Swarm also shows a swarm of bees seeking a new hive, with scout bees doing a strange zig-zag dance to show their fellow scouts the directions to the new locations; a seventeen-year cicada hatching so plentiful that it overwhelms the natural predators with food is also on the agenda, along with the marching of twenty-million army ants carrying their entire colony's possessions with them who overwhelm a preying mantis that threatens them and decapitate it. But the series doesn't limit itself to insects. Wildebeest during the Serengeti's Great Migration are shown to follow a sort of collective consciousness that enables them to more or less negotiate their way safely through waters teeming with predators. There are also looks at a super flock of parakeets in Australia and penguins gathering to endure the harsh winter.
It's a fascinating episode that offers insight into the behavioral patterns of animals we might have taken for granted while flooring us with awesome imagery. Be it the famous sardine runs off the coast of South Africa or overwhelming swarms of mayflies on the 4th of July, The Gathering Swarms delivers, like most Nature episodes do, with easy to understand explanations of the natural world and fantastic wildlife photography.
Video Quality
[Rating:4/5]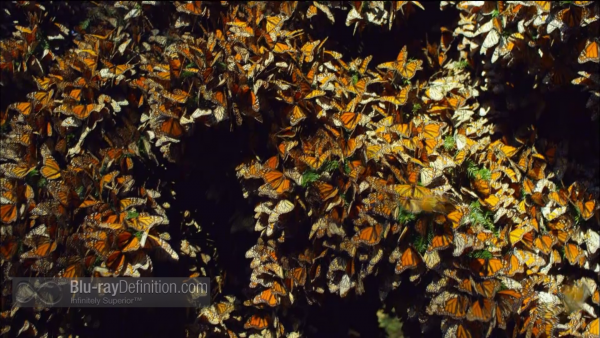 An HD production, The Gathering Swarms comes to Blu-ray in an AVC/MPEG-4 1080i/60 encodement from PBS. A fine looking transfer with little to complain about, it only suffers in that the subject matter the videographers were capturing was difficult and does lead to some visual artifacts. It's hard to focus in on swarming bats, seemingly frenzied budgies, and twenty-million army ants on the march. On slower shots, however, the picture really reveals a lot and looks very natural and realistic with good detail and little video noise.
Audio Quality
[Rating:3.5/5]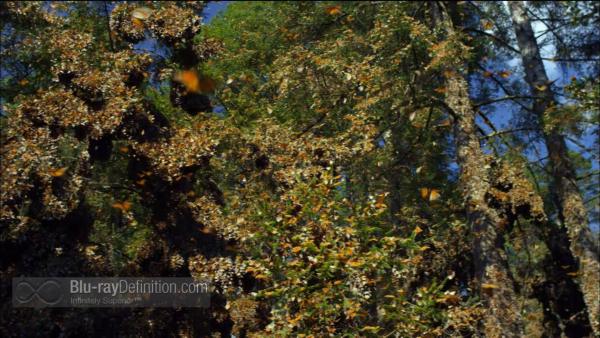 Sadly, we get no lossless surround track, only a lossless English Dolby Digital 5.1 mix as well as English LPCM 2.0 (48kHz/16-bit) stereo and English Descriptive Video Service Dolby Digital 2.0 tracks. The 5.1 mix is not as encompassing as I thought it would be given the nature of the show, no pun intended. With all the swirling swarms of insects, flocks of birds, and herds of animals, the mix could have been a little more aggressive at placing the listener in the middle of the action. That said, it is still quite good, even given that it is a lossy track. The stereo track is rather boring in comparison, but still conveys the narration and sound effects clearly, has wide stereo imaging and relatively good dynamic range.
Supplemental Materials
[Rating:0/5]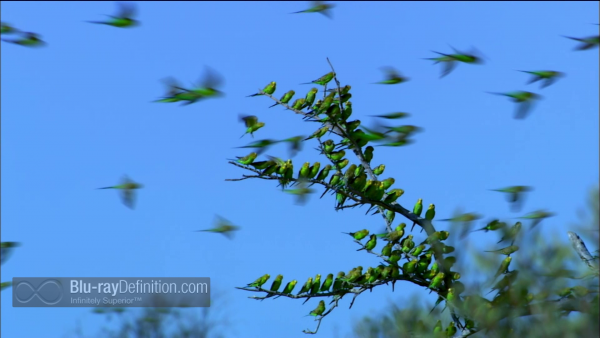 Like most of these PBS Nature series Blu-ray releases, The Gathering Swarms comes with no bonus materials.
The Definitive Word
Overall:
[Rating:4/5]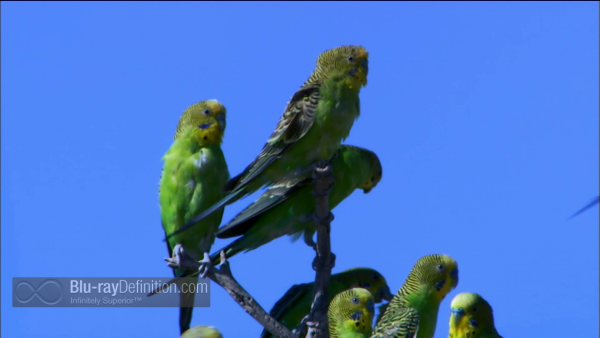 Another winner in this educational and eye-popping release from PBS, Nature: The Gathering Swarms should satisfy any Nature enthusiast and would be great for classrooms, but the one-off episode format of these releases is priced just a bit steeply, and that is the one con in an otherwise strong effort.
Additional Screen Captures
[amazon-product]B00K3VYOC6[/amazon-product]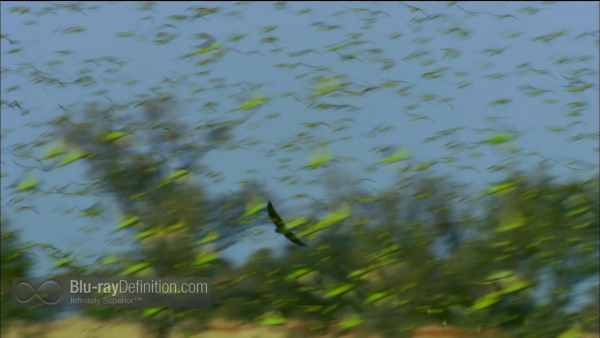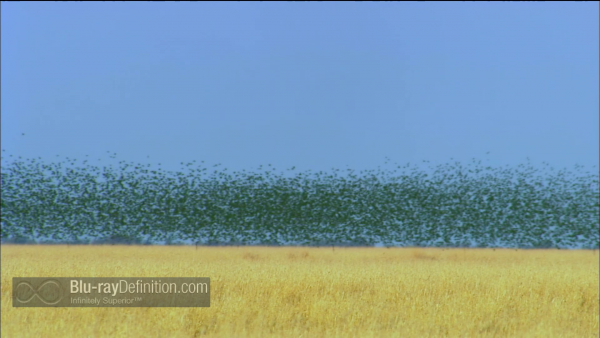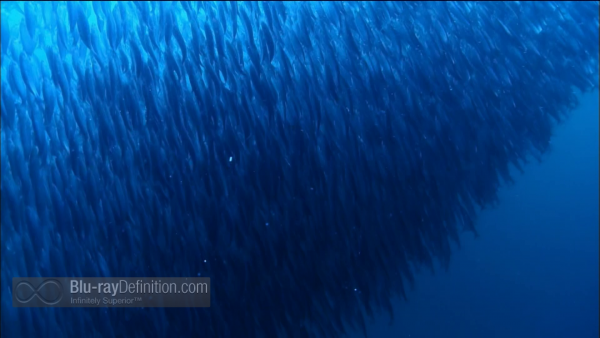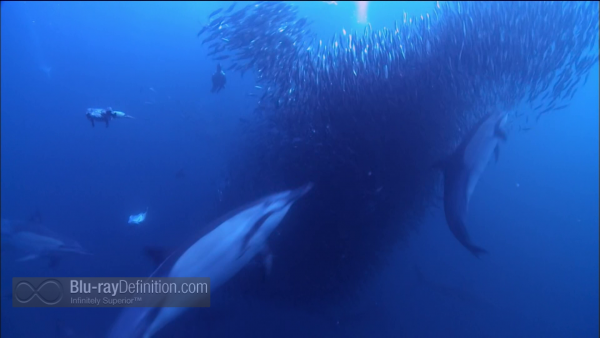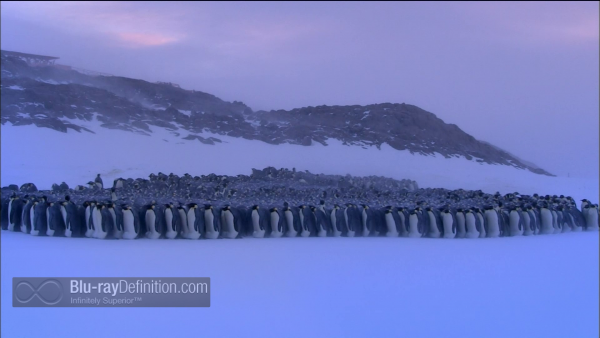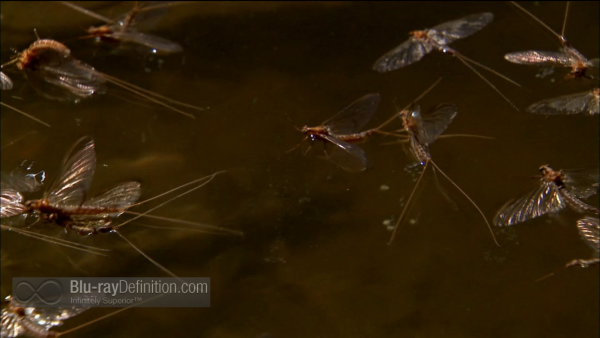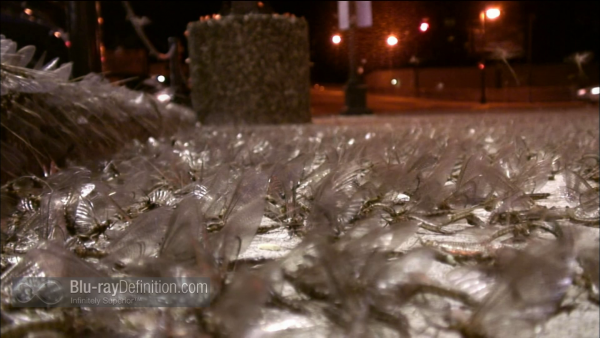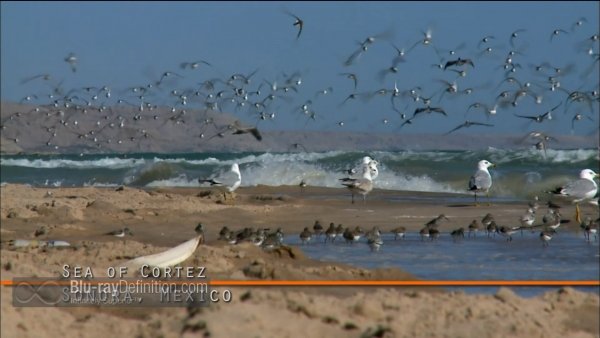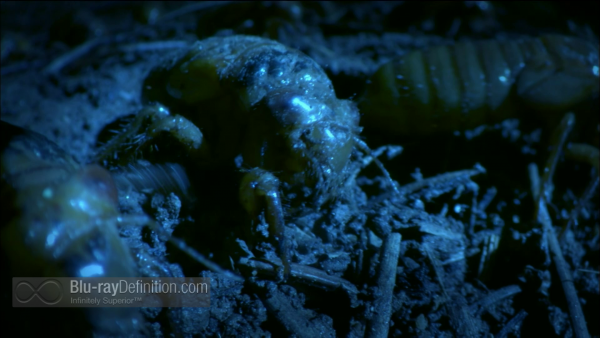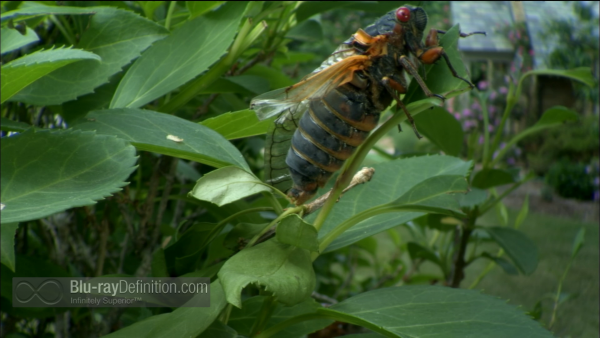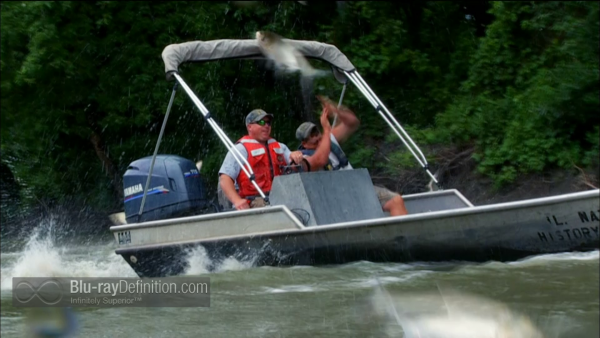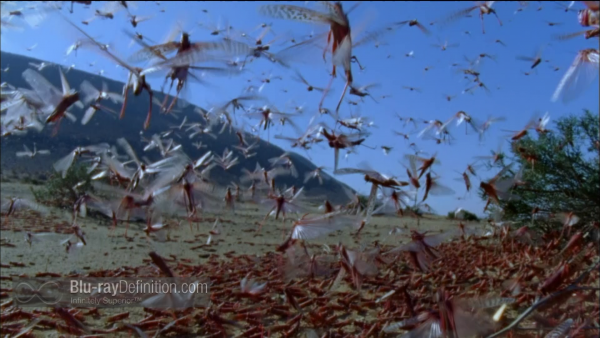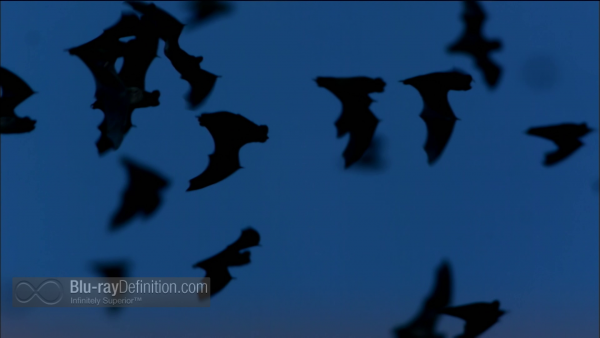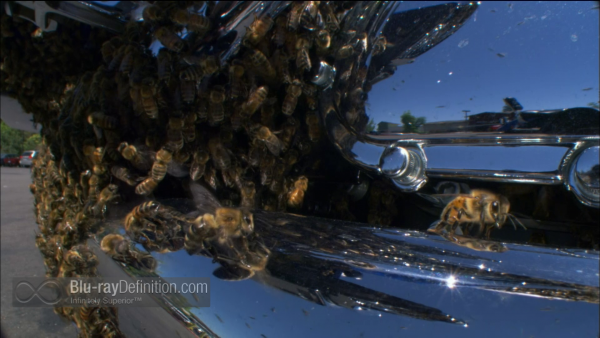 [amazon-product]B00K3VYOC6[/amazon-product]