– –
The Film
[Rating:4.5/5]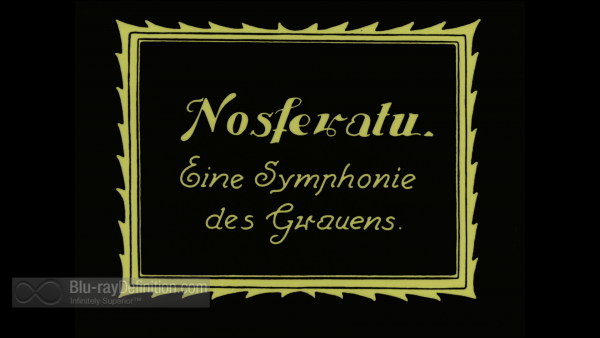 Despite the lack of any credits and the change of names and places, there's no mistaking F.W. Murnau's 1929 silent horror classic Nosferatu as a direct adaptation of Bram Stoker's Dracula. In fact, it remains all these years later, one of the best adaptations of Stoker's novel for the screen and has influenced many other filmmakers and horror films in the years since. One can even see its influence over the 1992 adaptation of Dracula by Francis Ford Coppola.
In Murnau's Nosferatu, the story follows young real estate agent Hutter (Gustav von Wagenheim) who learns of the reclusive reclusive Herr Orlok (Max Schreck) who is interested in purchasing property in Bremen. Hutter leaves behind his faithful wife Ellen (Greta Schröder) and travels to the Carpathian mountains to seal the deal with Orlok. After a strange journey there, he finally encounters the reclusive count in his sinister castle and soon discovers things are wrong, that Orlok is more than just an eccentric recluse. When Hutter cuts his finger slicing a loaf of bread during dinner, Orlok responds with an overwhelming craving and desire to taste Hutter's blood. Later, Hutter spies Orlok, the vampire, loading himself into a coffin for his trip to Bremen and realizes that he is no human. When the ship carrying Orlok's coffin arrives at his destination, the entire crew have been killed. Now, Orlok is loose in Bremen, strange murders are taking place, and he has his sites set on Hutter's wife Ellen. Ellen has her own plans, however, for escaping the grip of this unearthly creature.
Murnau's horror is one of shadow and light. Unlike the German modernists of his time, Murnau removed his film from the clinical surroundings of the studio and shot on location. It placed the otherworldly aspects of the film firmly in the real world, making it even scarier, but more grounded in reality. Yet, he was no less experimental with technology. The lighting, the angles, and, yes, even colors – the tinting techniques of the black and white photography used during the period play a big part in adding atmosphere. His playfulness with light and shadow can be seen in the scene where shadows of Orlok's hands crawl up over Ellen's breasts in a seductive way as she writhes in a sexually a sexually suggestive manner.
Of course, the acting is typical of the silent era. As a necessity, the over-emotive faces, and broad hand gestures mark the film, but that does not make Max Schreck's heavily made-up portrayal any less terrifying today than it most certainly was in 1929. Schreck's portrayal, Murnau's handy work behind the lens, and the atmosphere they combine to create, make Nosferatu a timeless horror classic.
Video Quality
[Rating:3/5]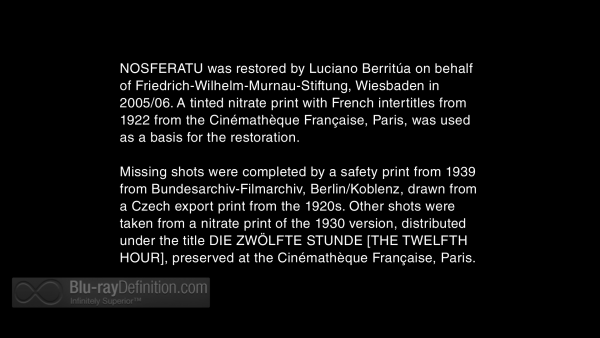 There's a rather detailed rundown of the restoration and provenance of Nosferatu in the booklet that Eureka! provides, but despite the best efforts, nothing can really overcome the age and varied sources of the film. That being said, this AVC/MPEG-4 1080p encodement in the original 1.33:1 aspect ratio is far from the worst we've seen of films from this era on Blu-ray (I'd have to say that has to be Metropolis), but still not the best (The Great White Silence).
Audio Quality
[Rating:4/5]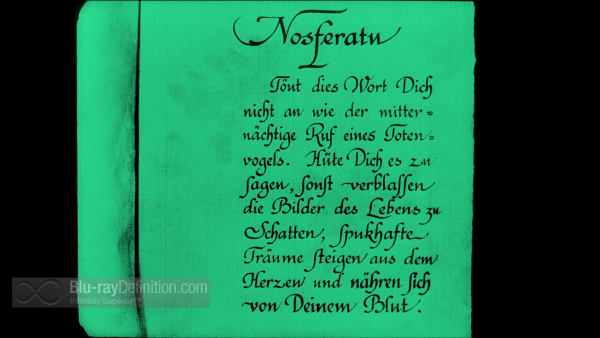 This is of course a silent film that, in the strictest sense, doesn't have a soundtrack, but is has been provided with a full orchestral recording of the original score from Hans Erdmann that originally accompanied the film's projection, in various versions. A DTS-HD Master Audio 5.1 (48kHz/24-bit) mix and a LPCM 2.0 stereo (48kHz/24-bit) mix are included. I'd definitely opt for the 5.1 version with its spacious room ambience, even if both versions tend to sound just a little bit too high-ended in the strings. The dynamics are there, natural, with good trail-offs and distinct stereo imaging.
Supplemental Materials
[Rating:4/5]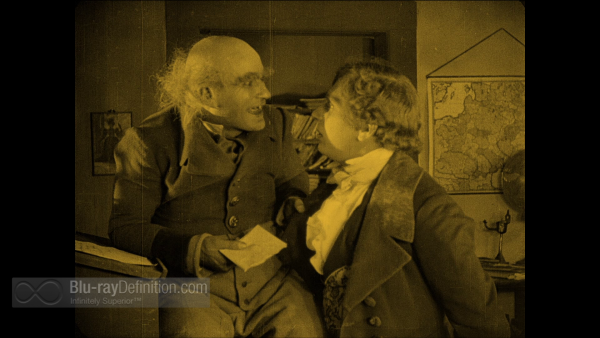 This is one of the stronger collection of extras from Eureka! for one of their Masters of Cinema releases. While there are no bonus shorts or additional feature films, as they sometimes do, we are given two audio commentaries, a making of documentary, two additional featurettes, and a lengthy, in-depth booklet that really dives into the film and the restoration.
The supplements:
Audio commentary with film historian David Kalat recorded in 2013
Audio commentary with film historian R. Dixon Smith and critic and author Brad Stevens recorded in 2007
The Language of Shadows (1.33:1; SD; 00:52:38) – This 2007 documentary by Luciano Berriatua explores Murnau's early years and the making of Nosferatu, including footage of the film's locations as they exist today
Abel Ferrara (1.78:1; SD; 00:12:19) – This video piece with iconic filmmaker Abel Ferrara (King of New York, The Addiction) discussing Nosferatu, vampires, and cinema was filmed for The Masters of Cinema Series in 2007.
Kevin Jackson (1.78:1; 1080p/24; 00:19:43) – This video interview about Nosferatu with BFI Film Classics author Kevin Jackson was recorded in July 2013
56-page booklet featuring writing by Gilberto Perez, Albin Grau, Enno Patalas, and Craig Keller; notes on the restoration; and rare archival imagery
The Definitive Word
Overall:
[Rating:4/5]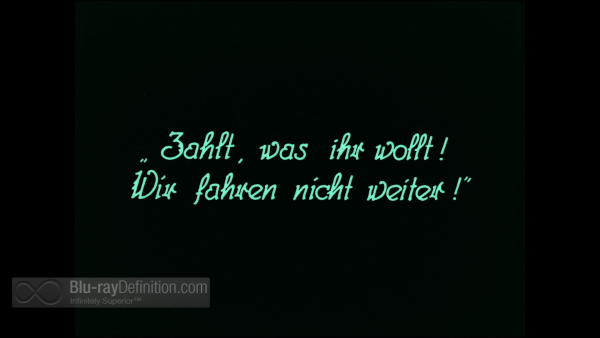 Travel back in time with one of the greatest, even if uncredited, adaptations of Dracula ever put to film. Nosferatu from German auteur F.W. Murnau is one of the silent era's undisputed classics, a timeless play in shadow and light that set a high standard for horror to come.
Additional Screen Captures
[amazon-product region="uk" tracking_id="bluraydefinit-21″]B00EQ27RMM[/amazon-product]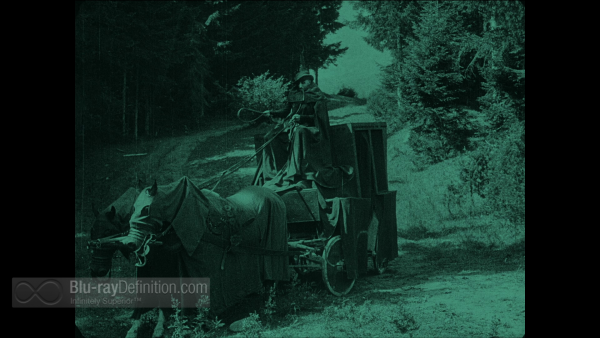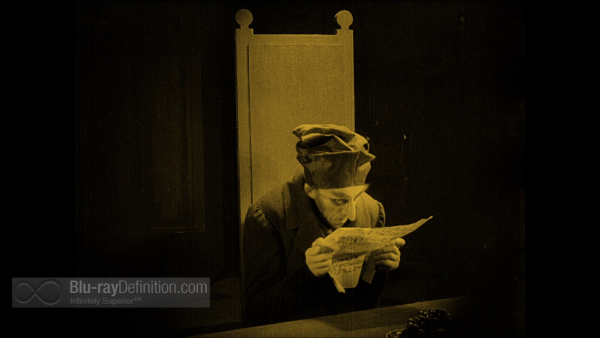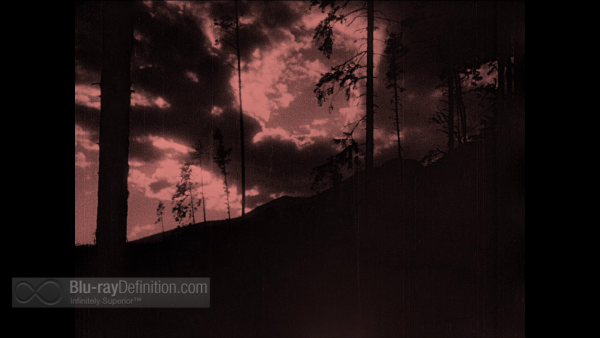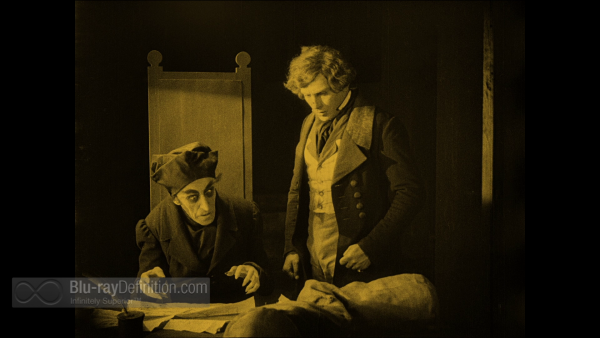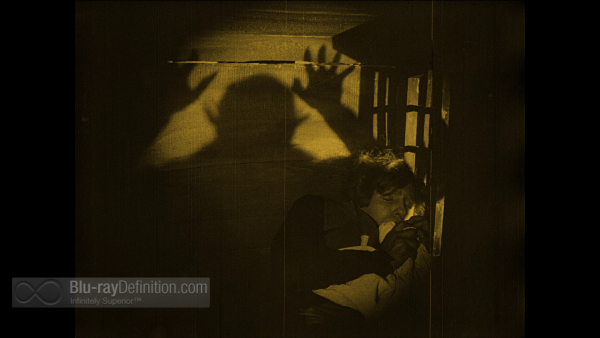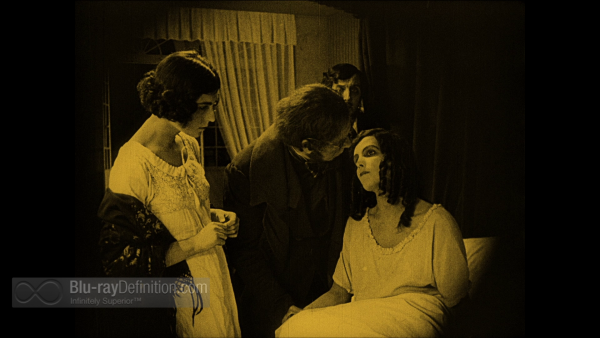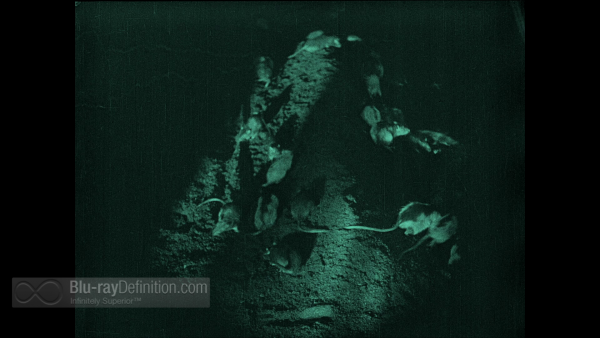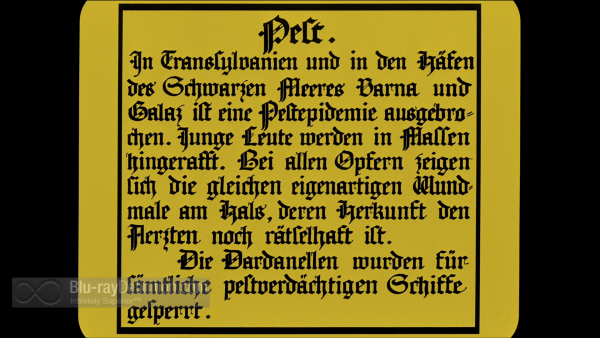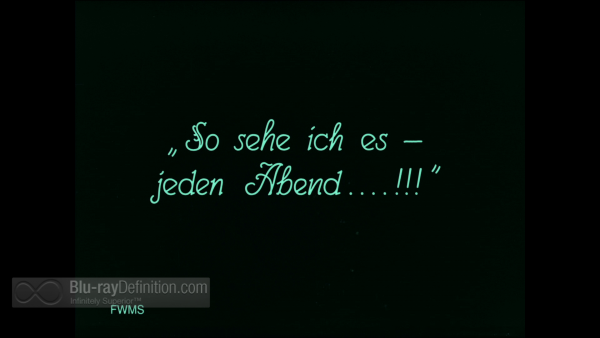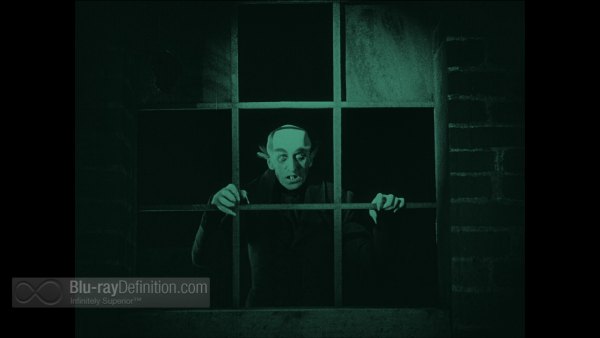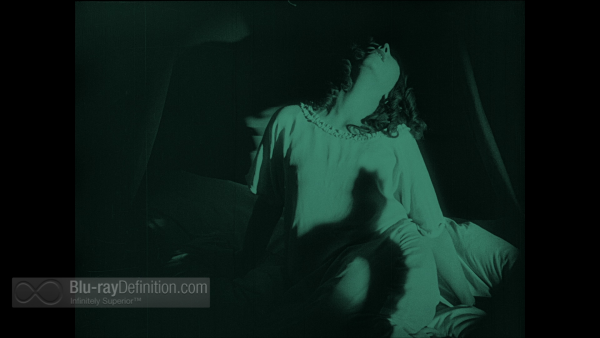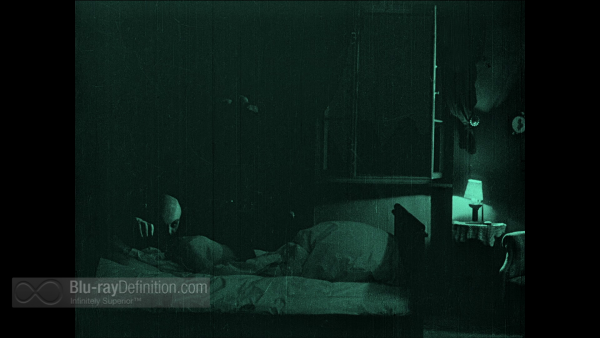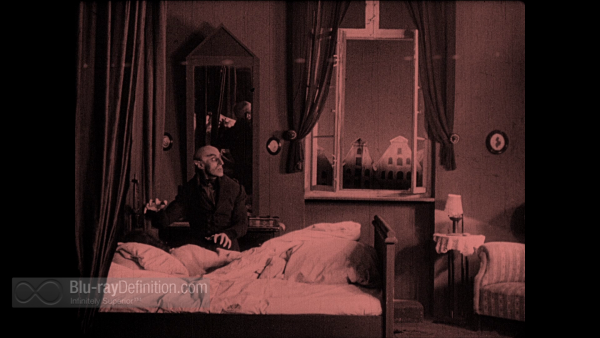 [amazon-product region="uk" tracking_id="bluraydefinit-21″]B00EQ27RMM[/amazon-product]