– –

The Series
[Rating:4/5]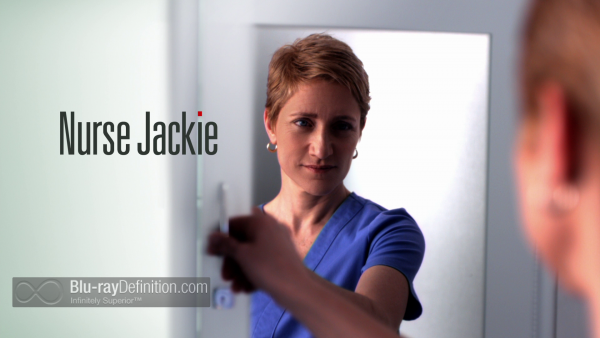 The fifth season of this half-hour comedy/drama from Showtime continues the brilliance of the series, with the incomparable Edie Falco still very much anchoring a strong ensemble cast that fits together like pieces of a puzzle.
Last season, Jackie (Falco) ruined everything good in her life with a series of terrible choices, starting with her drug habit, her affair with Eddie (Paul Schulze), and lying to her friends. Now she's trying to pick up the pieces of a broken family. Newly sober after going through rehab, she and Kevin (Dominic Fumusa) have divorced and its difficult on their two daughters, especially the eldest Grace (Ruby Jerins), who begins acting out like all teens will. The 14-year-old takes up with a 17-year-old street musician, starts lying to her parents about where she goes at nights, and dons a whole new, goth look. Jackie manages to find herself a new beau in NYPD officer Franck Verelli (Adam Ferrara), but she seems incapable of even keeping that straight, as she begins screwing around on him with Dr. Mike Cruz (Bobby Cannavale) who unexpectedly comes back into the picture. Meanwhile, back at All Saints, some new members of the staff stir things up. A new intern, Dr. Carrie Roman (Betty Gilpin) joins the staff. She's beautiful, manipulative, and completely in over her head when it comes to doing her job, yet she doesn't seem to even care; she's more worried about texting than learning her job, but she has Coop (Peter Facinelli) wrapped around her finger. The ER also gets a new, hot shot doctor straight out of the military in Dr. Prentiss (Morris Chestnut) who almost savant-like in his ability to diagnose people on the fly and is a real threat to Coop when it comes to being top dog in the ER. In fact, he is made the new Chief in place of Dr. Cruz, which really hurts Coop's feelings. He also seems drawn to Zoey (Merritt Wever) who tells the somewhat coarse doctor that a lot of her friends are "grumpy people". And poor Eddie, he's still hung up on Jackie, but seems to be eternally relegated to friend status. Jackie even has him sign a "contract" stating as such.
In all, season five is a satisfying follow up to the turbulent events of season four. The series manages to keep it real while always infusing little bits of humor. For example, Eddie has to deal with a rampaging mental patient in the pharmacy in on episode. It's darkly humorous, without a doubt. Then there's the issue with her memory that plagues Akalitus (Anna Deavere Smith) throughout the season. While there are worries she may be getting Alzheimer's, it also sets up lots of comedic opportunities.
Video Quality
[Rating:4.5/5]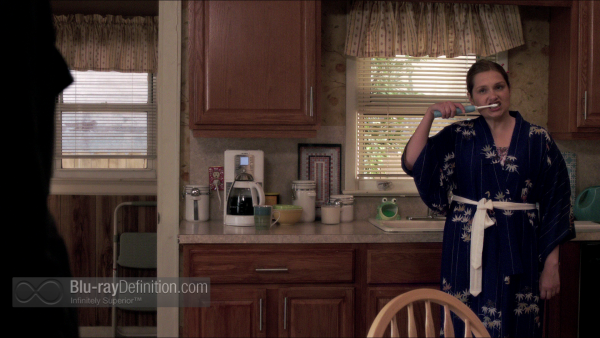 Nurse Jackie is shot in high definition with the Arriflex D-21 "film-style" digital camera. It must be said that the image does have a rather film-like quality and could almost pass for a 35mm production at times. The video noise that layers the image in this AVC/MPEG-4 1080p encodement on Blu-ray could almost pass for a thin layer of grain. Colors are vibrant and true to life as opposed to stylized, giving the series a realistic appearance.
Audio Quality
[Rating:4.5/5]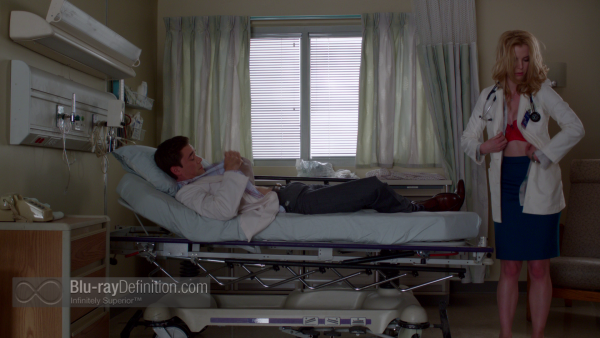 Nurse Jackie returns to Blu-ray again with another lossless English 7.1 mix as has been the case with every release. The DTS-HD Master Audio (48kHz/24-bit) soundtrack is a very good one, even if still an odd choice for 7.1 given the subtlety of the mix. Still, we are surrounded with the atmospherics of All Saints Hospital, full and clear dialogue, and a deep low end that really punctuates the various sound effects. It's steps above the Dolby Digital 5.1 we get in the broadcasts.
Supplemental Materials
[Rating:3/5]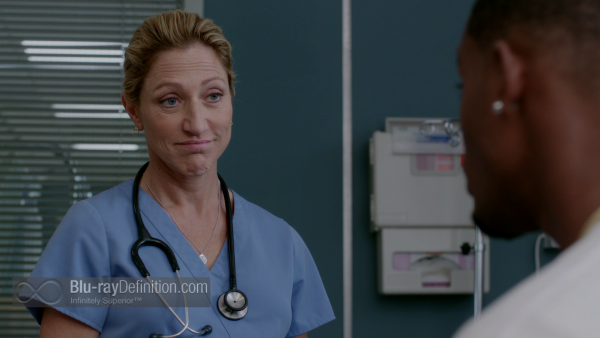 Select Episode Audio Commentaries with Cast & Crew
Deleted Scenes (1.78:1; 1080p/24; 00:12:08)
Gag Reel (1.78:1; 1080p/24; 00:02:44)
A Sober Jackie (1.78:1; 1080p/24; 00:09:17)
New to the Floor (1.78:1; 1080p/24; 00:12:41)
The Definitive Word
Overall:
[Rating:4/5]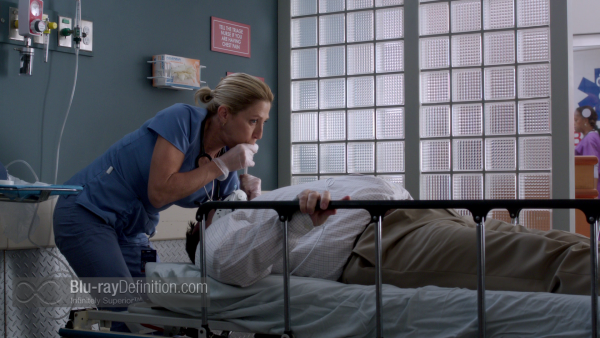 It's another fine effort of heartfelt realism, comedy, and truth with the fifth season of Nurse Jackie, all held together by a superb performance from Edie Falco and brilliant writing from the staff. This is a perfect series for binge viewing, because it flies by effortlessly.
Additional Screen Captures
[amazon-product]B00GWJIDNO[/amazon-product]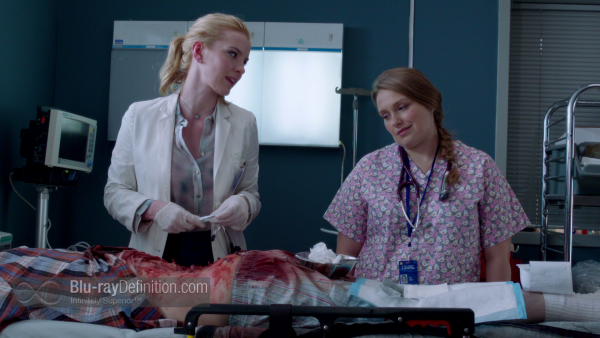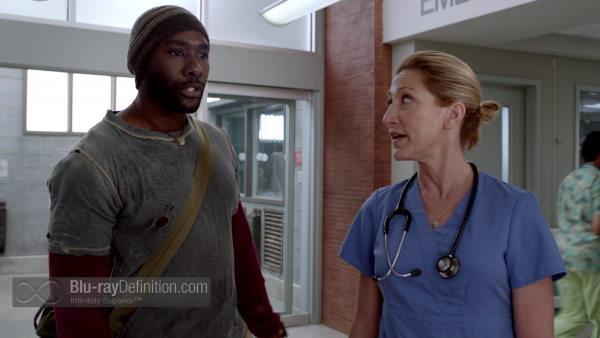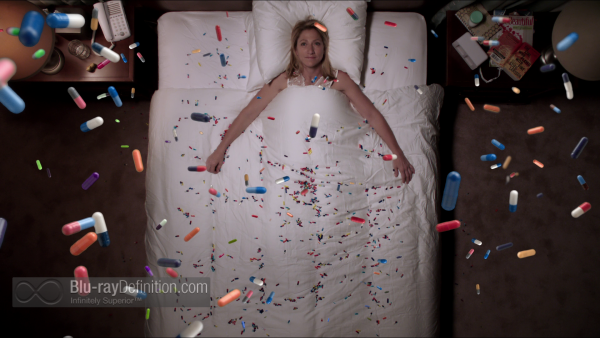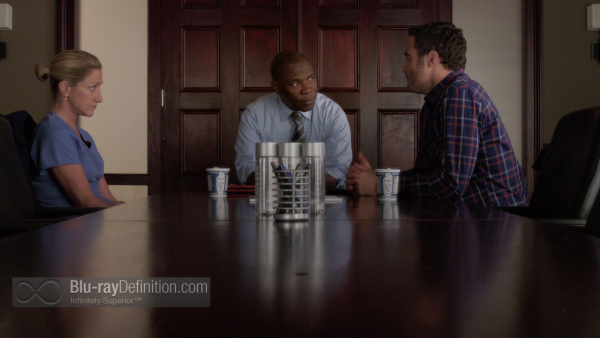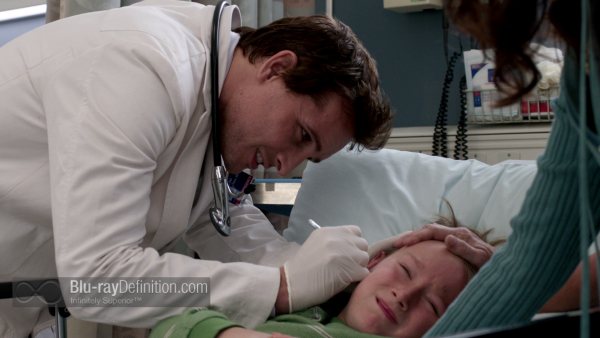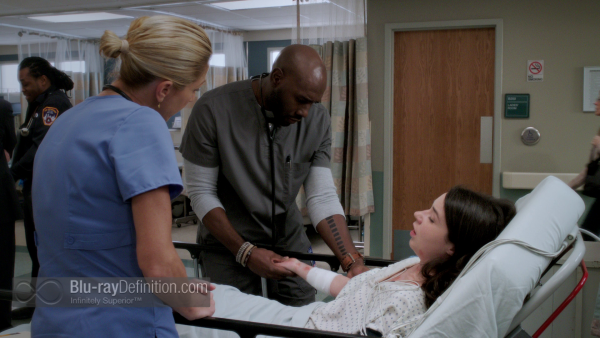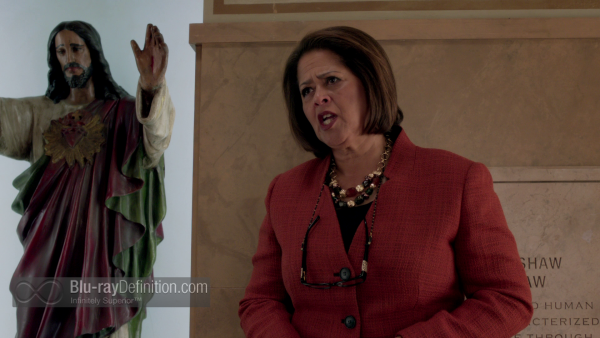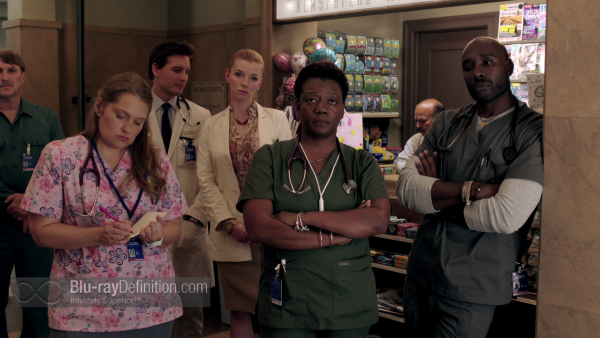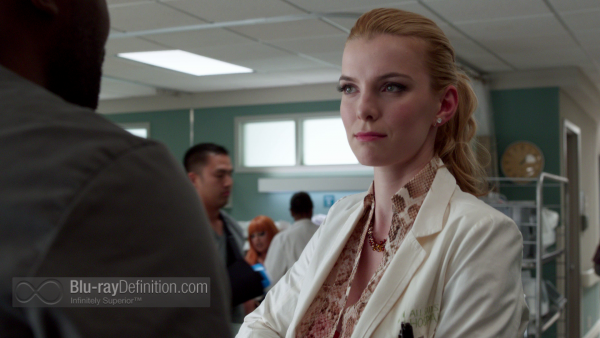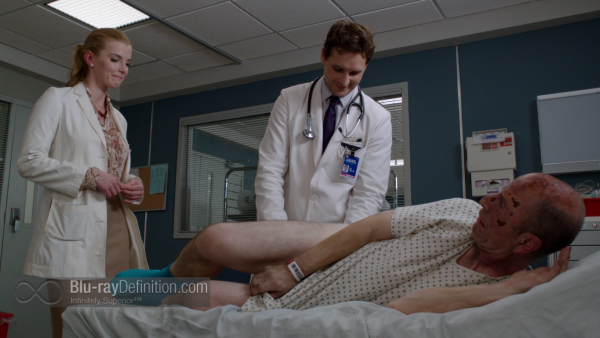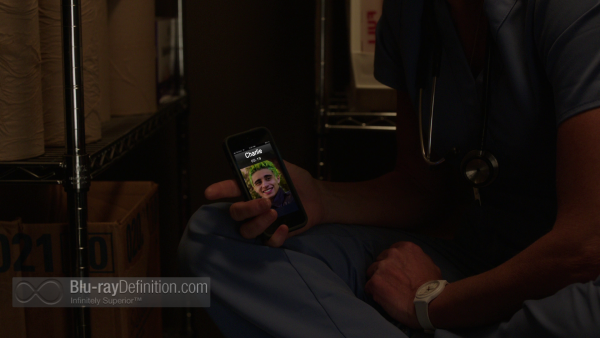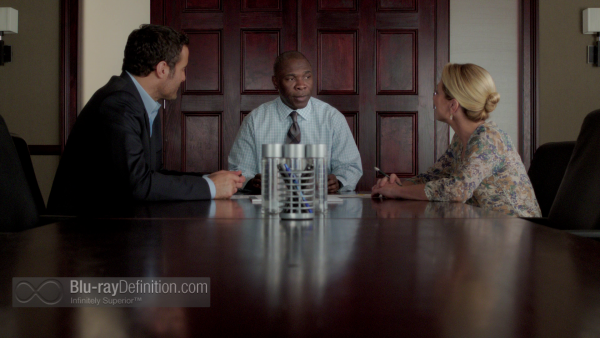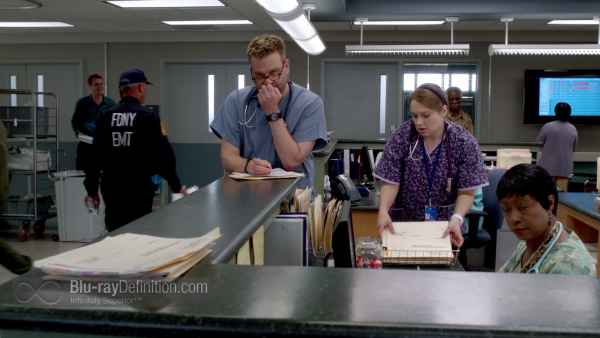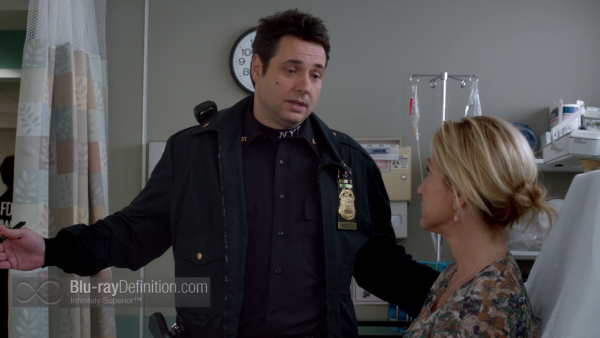 [amazon-product]B00GWJIDNO[/amazon-product]