– –

The Film
[Rating:4/5]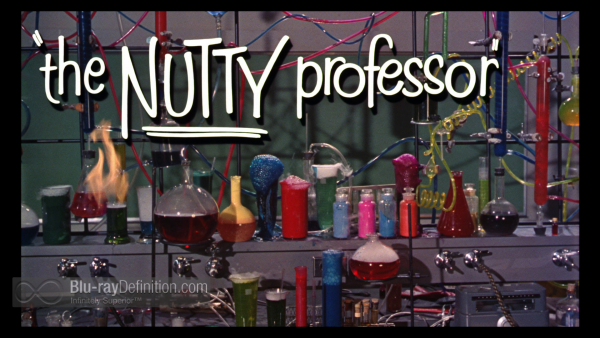 If modern viewers unfamiliar with this 1963 comedy gem put aside all biases based on the more contemporaneous Eddie Murphy remake, they'll find in Jerry Lewis' The Nutty Professor a quite hilarious and complex comedy.
Jerry Lewis is known for both his slapstick comedic style and to many younger audiences, his long-running annual telethon to benefit multiple sclerosis, but in this 1963 classic, Lewis, who directed from a script he wrote along with Bill Richmond, gets to show off his slapstick and play it rather cool. The Jekyll and Hyde story finds Lewis playing nerdy chemistry teacher Julius Kelp, the "Jekyll" side of his character so overtly goofy, absent-minded and unappealingly visaged with his buck teeth and wide rimmed glasses it has nearly become synonymous with Lewis. The perpetually klutzy professor is constantly causing explosions with his experiments and, when he's not doing that, pining away for one student in particular, the beautiful blonde Stella (Stella Stevens), who is quite kind to him, in fact, but not likely to give him the time of day otherwise. After one of the school's football jocks bullies him, Professor Kelp decides to bulk himself up and get tougher, first through hilariously unsuccessful attempts at the gym, but ultimately by developing a potion that turns him into the suave, attractive, nightclub singer Buddy Love. He soon finds himself winning over Stella in nightly meetings at the local hot spot The Purple Pit. She's attracted to the egotistic singer's off-putting charm, great voice, and bold bordering on presumptuous declarations of intent toward her. But all is not perfect; Kelp's potion wears off after a while, often at the most inopportune times and he increasingly finds it more difficult to separate the two halves of his personality. A dance at the school at which he is meant to perform as Buddy and chaperone as the professor will bring everything to a head.
As both director and actor, Lewis pulls off a great feat here, especially as the suave, even pugnacious Buddy Love (Buddy gets into a brawl at The Purple Pit with a customer and even lays into the bartender). He combines the best traits of his rat pack pal Dean Martin and "Old Blue Eyes" Frank Sinatra into one for Buddy, and then on a dime slides into the cretinous Kelp. And he allows the gorgeous Stella Stevens to shine through as a paragon of fresh-faced youth, energy, and naïve charm.
Beyond all the slapstick there is an intellectual discussion of what masculinity is, the competing sides of the male persona, and even some Freudian psychology (we see Kelp flashback to a memory from when he was a child with his mother and father explaining much of why he is so weak as an adult). Many of these complexities may have gone over the head of the executives who decided to market The Nutty Professor as a film for kids. While it has moments where it can work for that demographic, it has equal stretches of more dry humor and sarcasm that probably won't play so well with younger audiences. As an example, the bait-and-switch of when "Hyde" first appears at The Purple Pit is set up with perfect wit.
Video Quality
[Rating:4.5/5]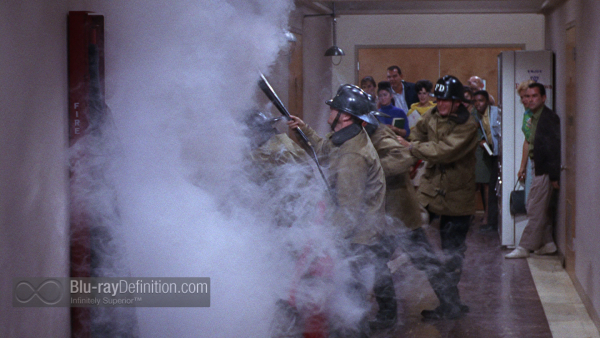 Warner's AVC/MPEG-4 1080p transfer of The Nutty Professor is as good as it gets for a film from 1963. There are a few spots where the film shows its age, looking a bit roughly grained and soft, but mostly this is a crisp and vividly colored transfer with with strong contrast and a natural layer of grain.
Audio Quality
[Rating:4.5/5]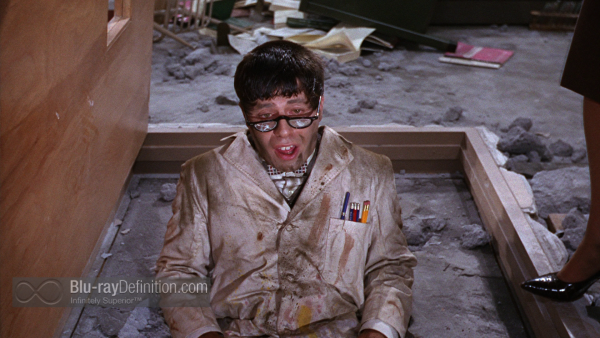 A lossless 5.1 mix is provided in DTS-HD Master Audio (48kHz/24-bit) as well as a restored version of the monaural soundtrack in Dolby Digital 2.0. You can't go wrong with either one here. The 5.1 mix spreads the music from Walter Scharf out nicely and gives it a natural sense of air and dynamics with clean, ringing highs and a warm midrange. Most of the foley effects and the dialogue stay firmly in the center and there's even a bit of low end extension, especially in the opening scene's explosion. Meanwhile, for those looking for a more authentic experience, the monaural Dolby Digital 2.0 is clean and full, also with excellent dynamics and doesn't suffer from too much boxiness.
Supplemental Materials
[Rating:5/5]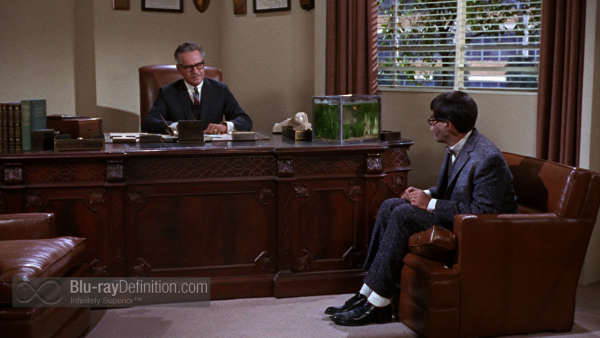 This Collector's Edition is packed, not only with featurettes, but also with two additional classic Jerry Lewis films (provided on DVD) and a CD of Lewis' crank phone calls. See below for more details.
Jerry Lewis Phoney Phone Calls 1959-1972 (Audio CD)
48-Page Storyboard Book
44-page Cutting Script with Jerry's Notes
Recreated "Being a Person" Book: 96-pages made up of drawings and quotes inspired/written by Jerry Lewis and drawn by his personal illustrator. 250 copies of this book were originally made and distributed to members of the cast and crew of The Nutty Professor after the director heard of general conflicts among them.
New: Director's Letter — A letter specially written by Jerry to present this collection
Commentary by Jerry Lewis and Steve Lawrence
Behind the Scenes:
New: Jerry Lewis: No Apologies (1080p/24; 00:20:56) – An aged Jerry Lewis reminisces on his career and the later years of his life.
The Nutty Professor: Perfecting the Formula (1.33:1; SD; 00:45:45) – Jerry Lewis discusses how he tweaked the comedy success of The Nutty Professor and his inspiration for doing it.
Jerry Lewis at Work (1.33:1; SD: 00:29:59) – A Self-explanatory look at the working style of Jerry Lewis.
Deleted Scenes (1.33:1; SD; 00;06:48):

Kelp Dreams of What His Formula Will Do
Kelp Mistakes Kid for Bowling Ball
Buddy Love Takes Requests
Gary Lewis Cameo
Stella's Sultry Entrance

Promos (1.33:1; SD; 00:04:16):

Jerry and Stella Promo 1 & 2
Jerry and Stella Promo 3 & 4
Jerry and Stella Promo 5 & 6

Bloopers (1.33:1; SD; 00:13:29):

Kelp as a Baby
Stella Plays Gag
Kelp Walks Down Hall
Dr. Warfield Does Shakespeare
Kelp Walks into Gym
Jerry Lewis Directs Stella Stevens
Stella Walks into the Purple Pit
Towel Gag
Make-Out Spot
Del Moore with Black Teeth Gag
Kelp Visits Doctor
Kelp with Hangover
Kelp Longs for Stella
Kelp and Stella Crack Up

Jerry at Movieland Wax Museum with Commentary by Son Chris Lewis (1.33:1; SD: 00:00:43)
Test Footage:

Kelp Screen Test (1.33:1; SD; 00:00:46)
Dr. Warfield Screen Test (1.33:1; SD; 00:01:47)

Other Footage: Kelp Calls His Father (1.33:1; SD; 00:03:05)
Theatrical Trailer (1.78:1; SD: 00:02:13)
Cinderfella (DVD):
1.78:1 (Color)
English Dolby Digital 2.0 Mono
French Dolby Digital 2.0 Mono
Subtitles: English, Spanish
Extras:
Commentary by Jerry Lewis and Steve Lawrence
Bloopers (1.33:1; 00:04:10):
Cleaning the Pool (without audio)
Jerry Cracks Up While Dreaming
Jerry Offers Money to His Family
Jerry Teases Crew Member
Dinner Service
The Errand Boy (DVD):
1.78:1 (Black and White)
English Dolby Digital 2.0 Mono
French Dolby Digital 2.0 Mono
Subtitles: English, Spanish
Extras:
Select Scene Commentary by Jerry Lewis and Steve Lawrence:

This is Hollywood
Get Stupid
Lunchtime
What Can Happen?

Archival Materials:

Bloopers (1.33:1; 00:02:40):

Jerry with Puppet
Jerry Throws Script with Commentary by Son Chris Lewis
Elevator Gag

Del Moore at Hollywood Premiere

Promo Spots (1.33:1; 00:01:52):

Errand Boy Promo 1
Errand Boy Promo 2
Errand Boy Promo 3
Errand Boy Promo 4
Errand Boy Promo 5
Errand Boy Promo 6

Theatrical Trailer (1.78:1; 00:02:10)
The Definitive Word
Overall:
[Rating:4.5/5]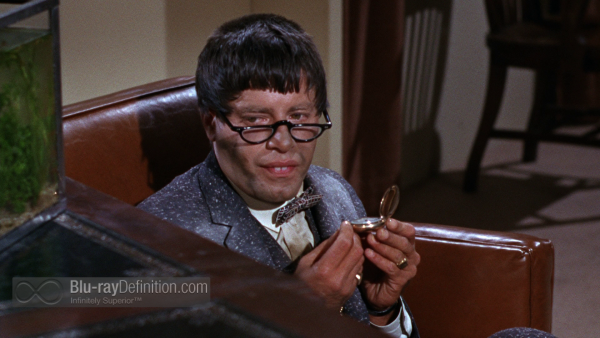 Forget Eddie Murphy, this 1963 original is all you ever need. The Nutty Professor is a wonderfully funny, complex and well executed comedy from the great Jerry Lewis. Warner's transfer looks gorgeous and sounds great in this feature-packed Collector's Edition.
Additional Screen Captures
[amazon-product]B00ION69AK[/amazon-product]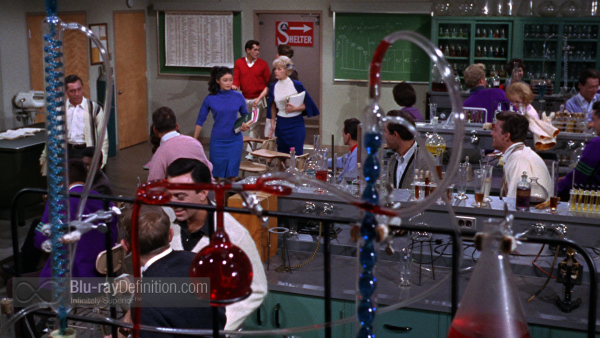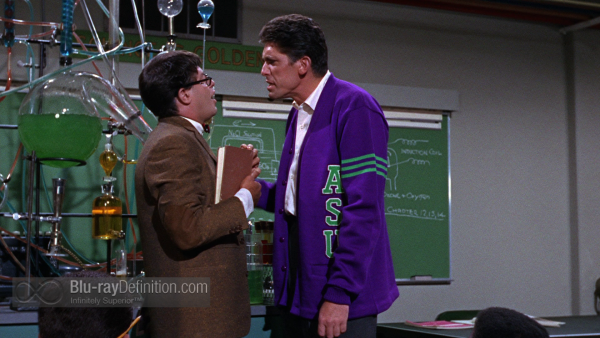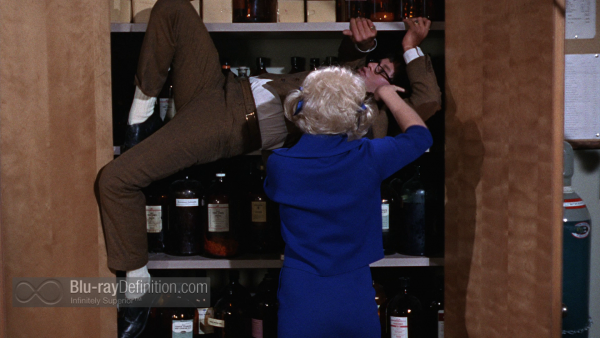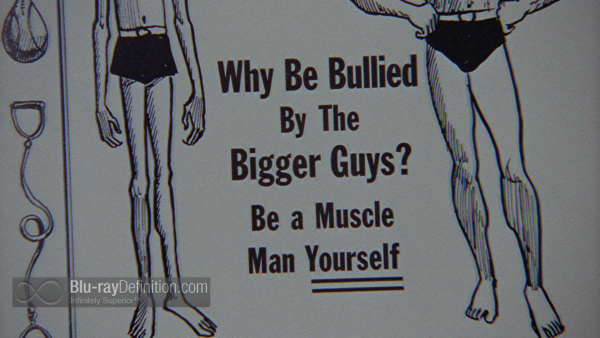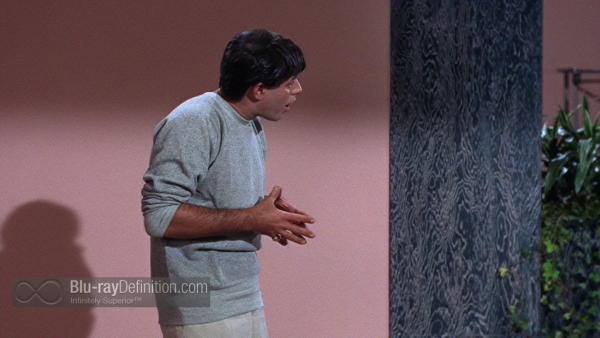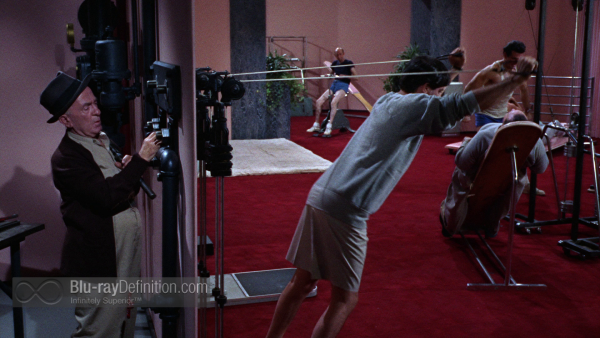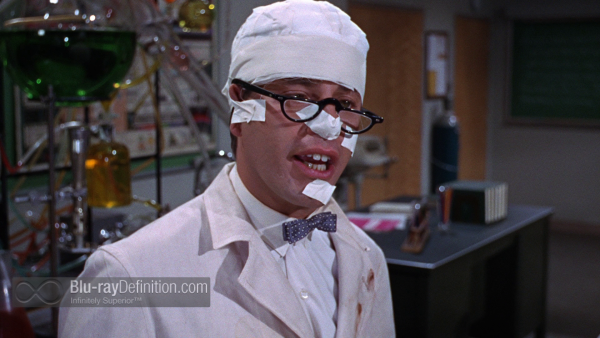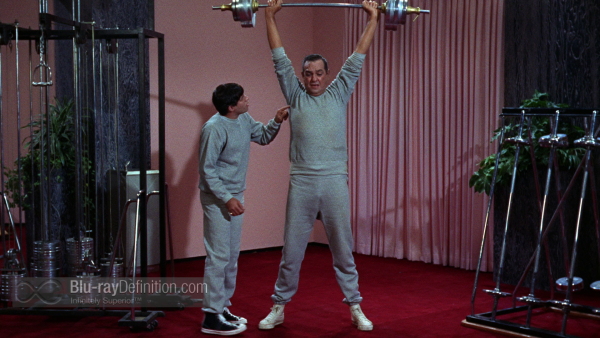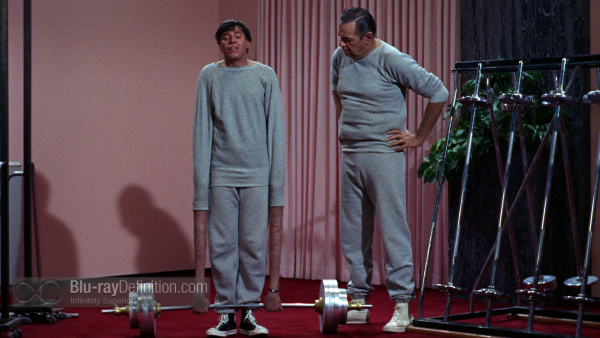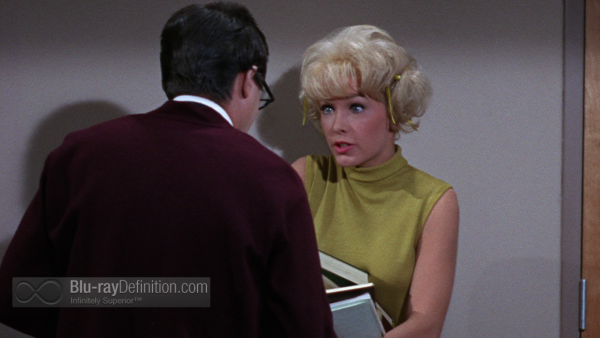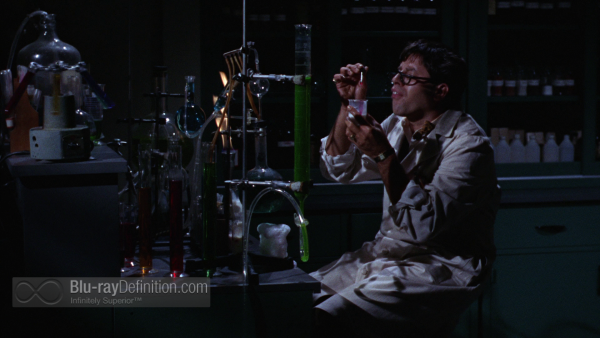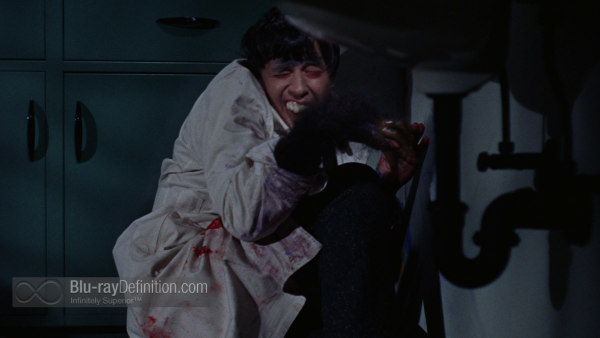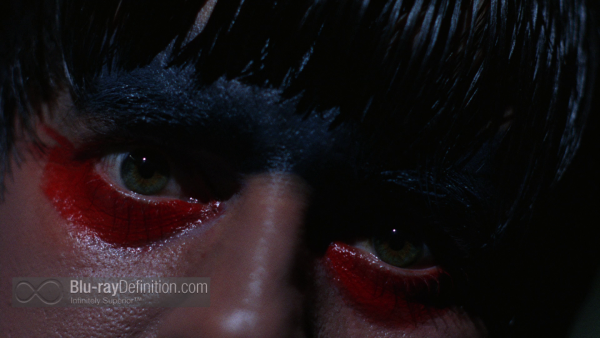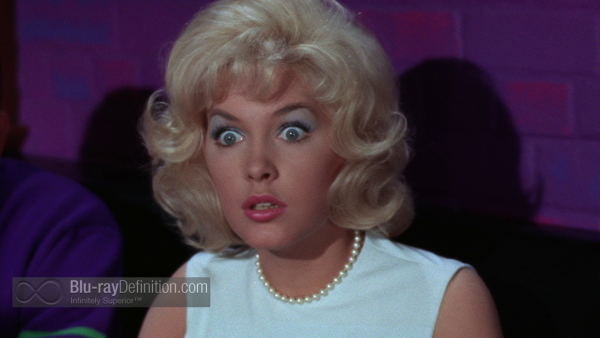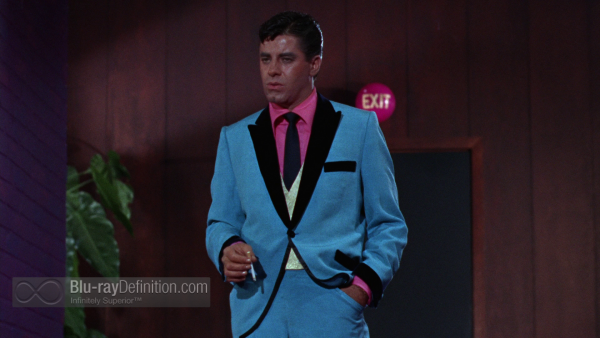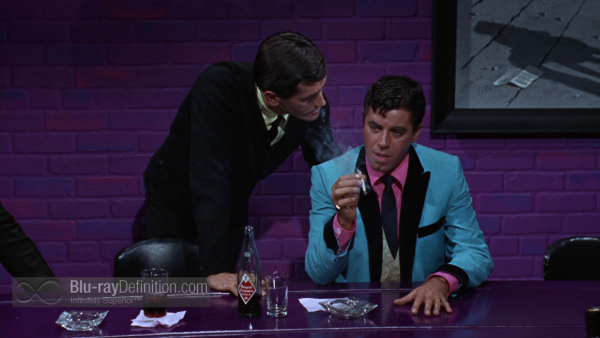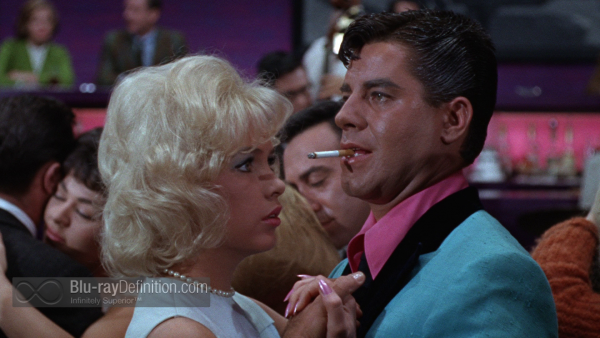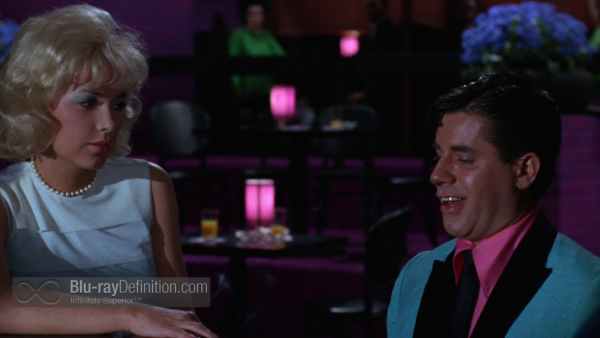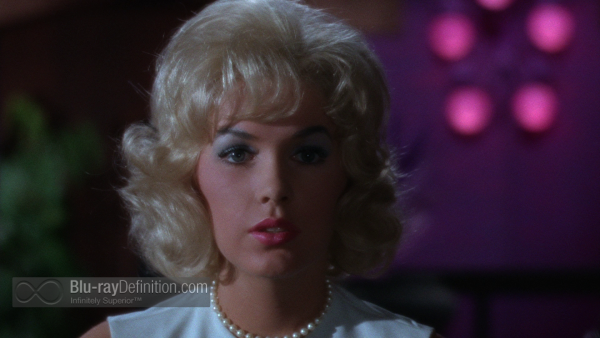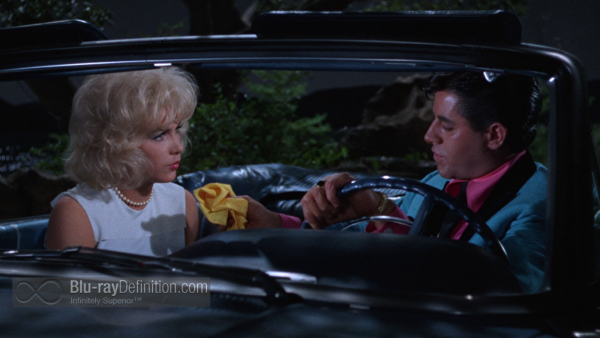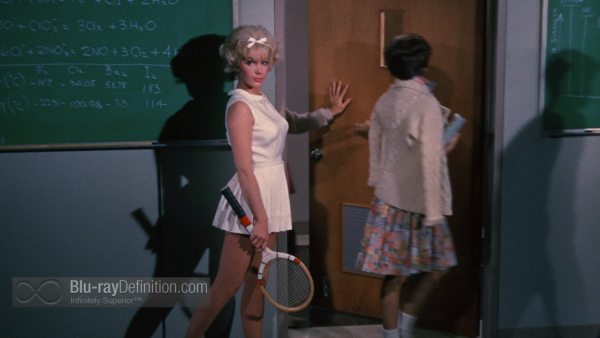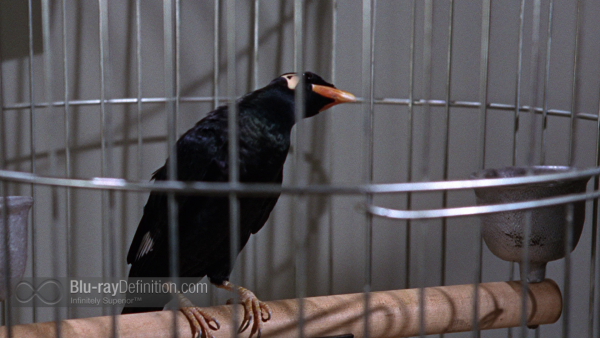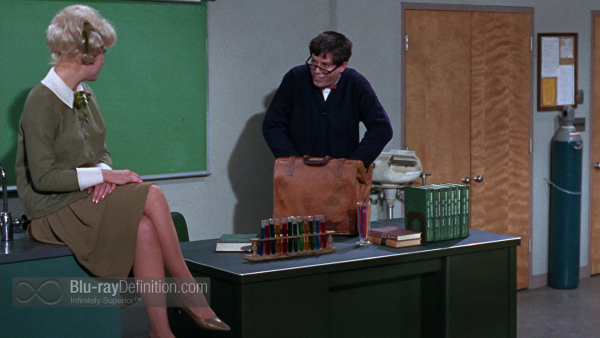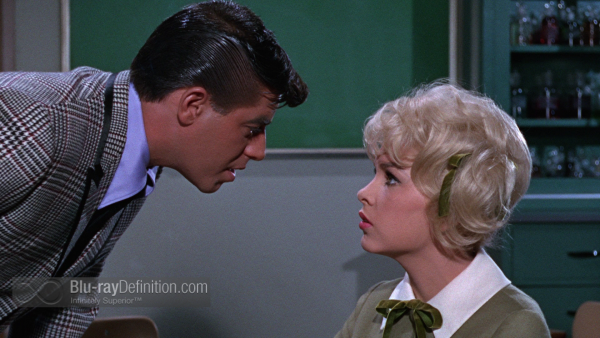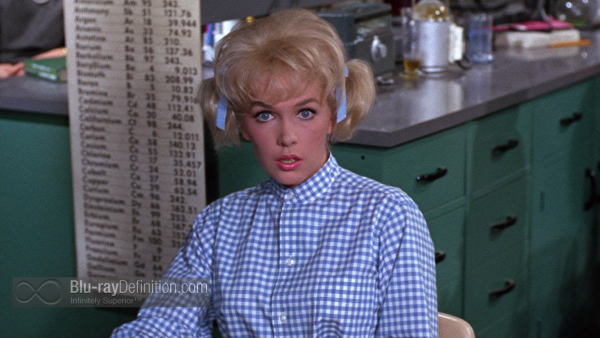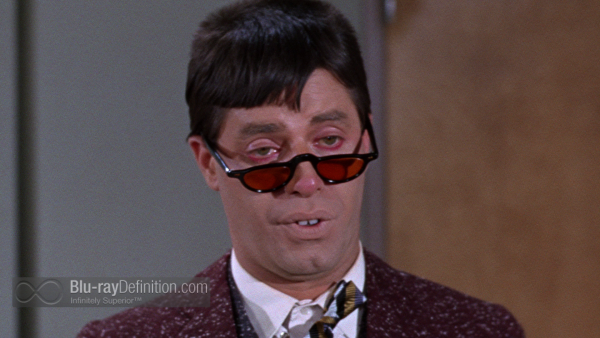 [amazon-product]B00ION69AK[/amazon-product]