– –

The Film
 [Rating:4/5]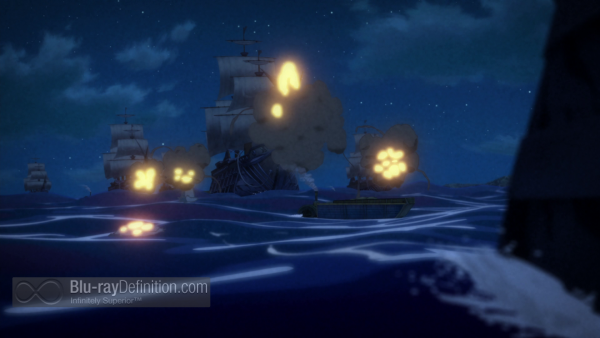 The colorful and quirky characters of One Piece return for another feature-length film with One Piece: Film Z. The motley pirate crew of the Sunny find themselves battling former naval admiral and leader of the Neo Marines "Black Arm" Zephyr who has sworn to rid the New World of all pirates, even if it means wiping out the New World completely, even innocent people. After stealing the powerful Dyna Stones that he will use to blow up the End Points and start a chain of volcanic explosions that will set the seas of the New World on fire, Zephyr or "Z" has a harrowing battle against Admiral Kizaru, is badly wounded and sent into the bottom of the sea. The Sunny discover him and heal him, but to their dismay, for when he finds out they are pirates, a fantastic battle ensues between he and Luffy. Zephyr's henchmen turn up and use their powers against the crew of the Sunny, one of them being to turn Nami and Robin's bodies twelve-years younger. The Sunny barely escapes a volley of fire from Zephyr's ship and he makes off with Luffy's straw hat. But Luffy is undeterred, especially when he finds out what Zephyr's ultimate plan is. He is determined to get back his hat and stop Zephyr from destroying the New World.
Everything everyone loves about One Piece is all here in this feature film, the kinetic energy, the colorful animation, the non-stop action, and, most of all, the tightly woven interactions between the crew of the Sunny and their always stoic determination to do the right thing, even of they are pirates. This may be one of the best features in the franchise, clocking in at a weighty one-hour-and-forty-eight-minutes. The time whips by before you know it thanks to the energetic direction by Nagamine Tatsuya and the constant eye candy thrown up on the screen by the animators. Furthermore, the screenplay actually makes sense, even if the One Piece universe itself can seem somewhat chaotic.
Video Quality
[Rating:4.5/5]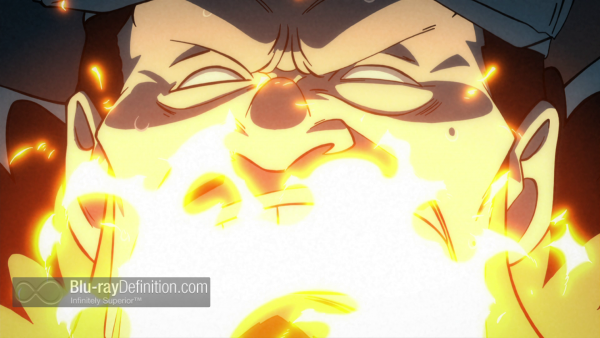 One Piece: Film Z looks vivid, sharp, bright, and gorgeous in this AVC/MPEG-4 1080p encodement to Blu-ray. It's free from artifacts like stairstepping and color banding. It does have some artistically added grain in areas that does make certain scenes look gritty, but it is not a detriment and comes across quite well.
Audio Quality
[Rating:3.5/5]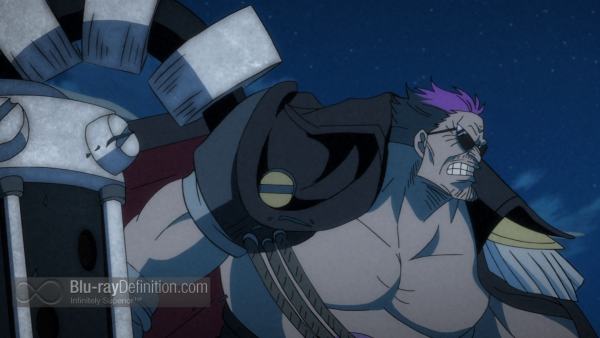 We get both the original Japanese soundtrack and an English dub in Dolby TrueHD 5.1. The mixes are very engulfing, with a high quantity of solid sound effects mixed throughout the speakers with tight balance and good atmospherics. The only issue would be that, like many of FUNimation's audio mixes, the overall level seems quite low and dynamic range very limited. I had to raise the listening volume by 4db higher than usual.
Supplemental Materials
[Rating:2.5/5]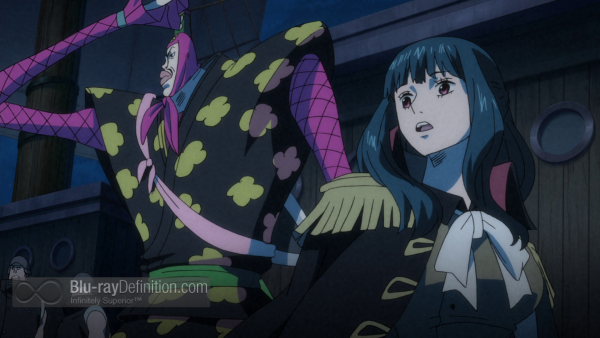 DVD
Patrick Seitz at Sakura-Con 2014 (1.78:1; 1080p/24; 00:19:14)
In Theaters Commercial Collection (1.78:1; 1080i/60; 00:02:14)
Promo Video (1.78:1; 1080i/60; 00:01:32)
U.S. Trailer (1.78:1; 1080p/24; 00:01:39)
FUNimation Trailers
The Definitive Word
Overall:
[Rating:4/5]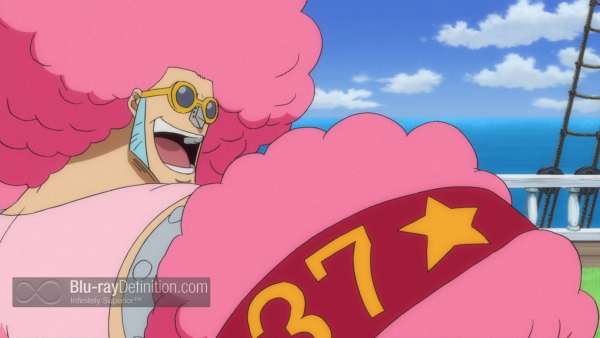 Characters you can root for, stories that can be easily digested, and a world where anything can happen are just a part of what makes One Piece such a joy to watch. The biggest thing about this franchise, however, is the camaraderie between the crew of the Sunny. It doesn't hurt that the animation is dazzling either.
Additional Screen Captures
[amazon-product]B00L3ZB8VQ[/amazon-product]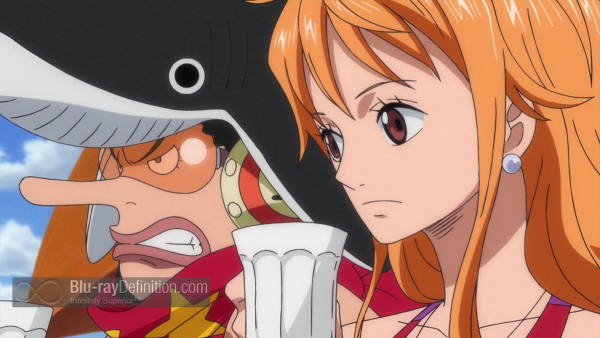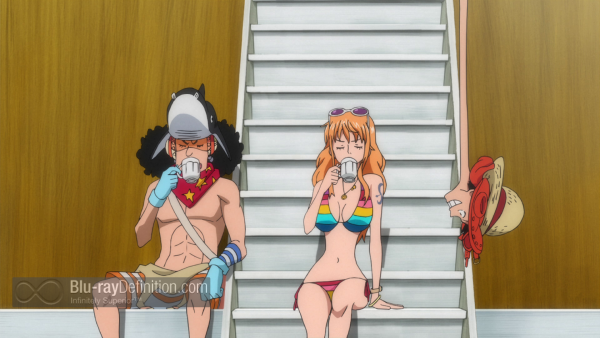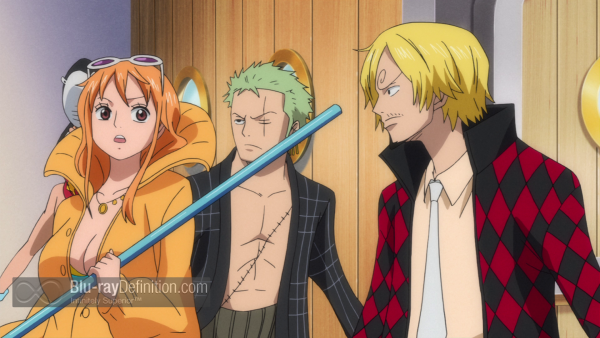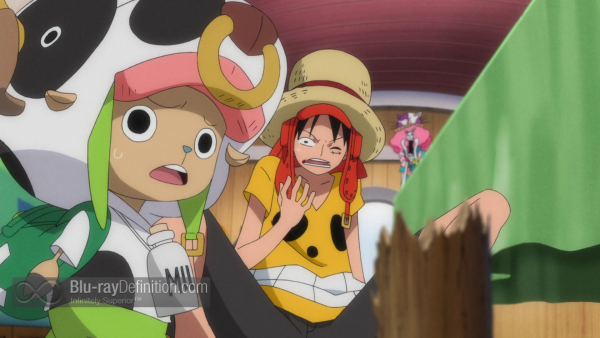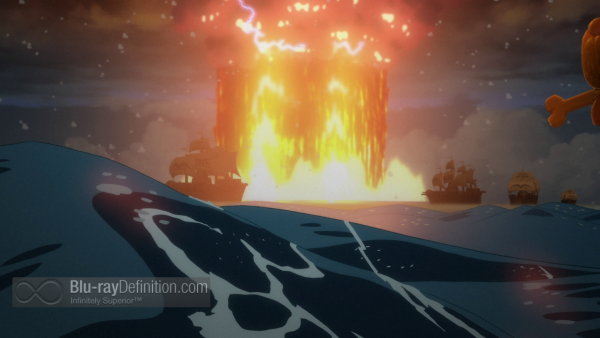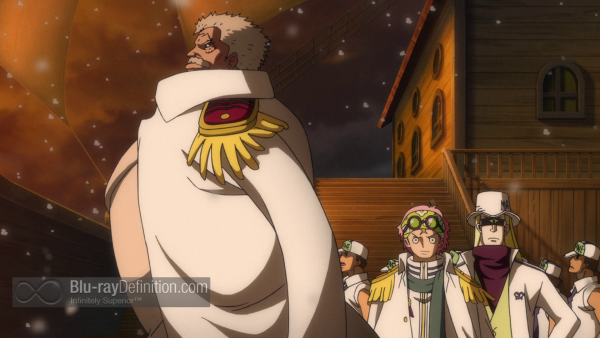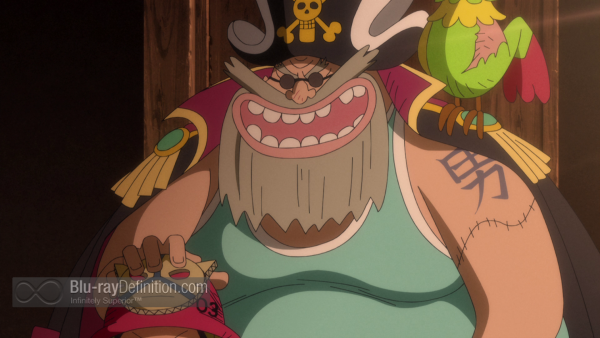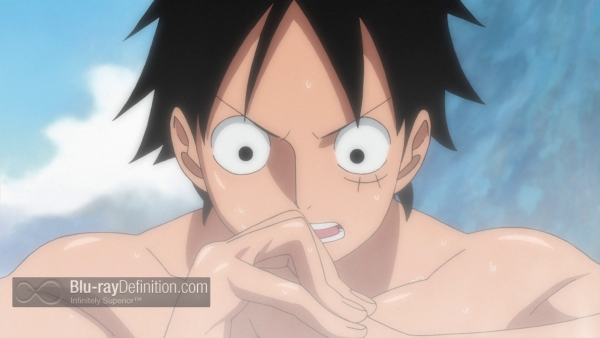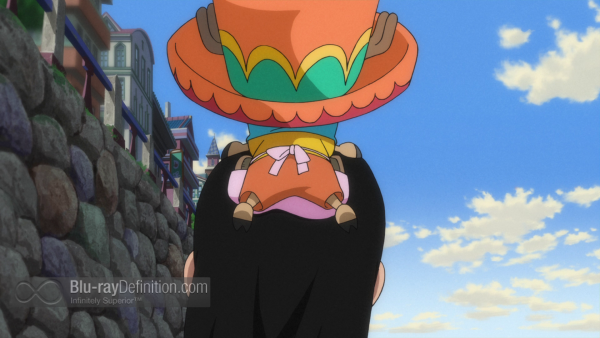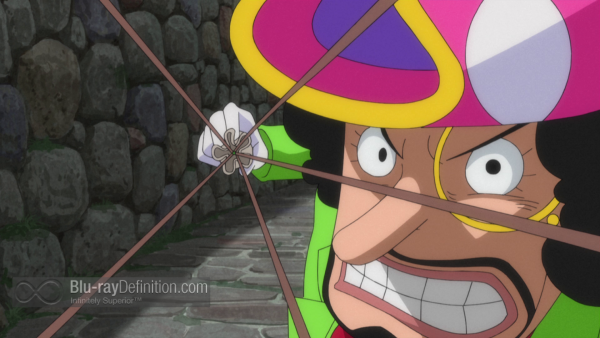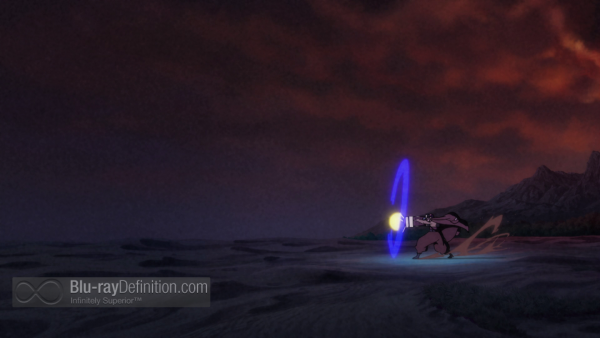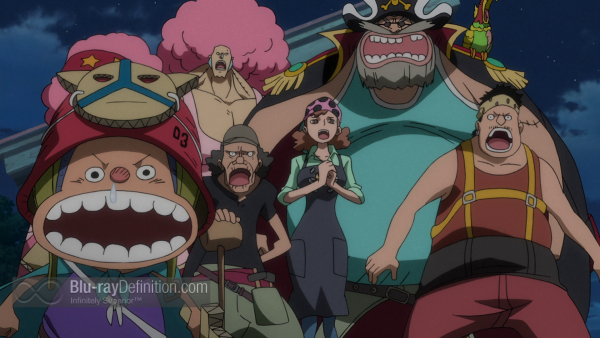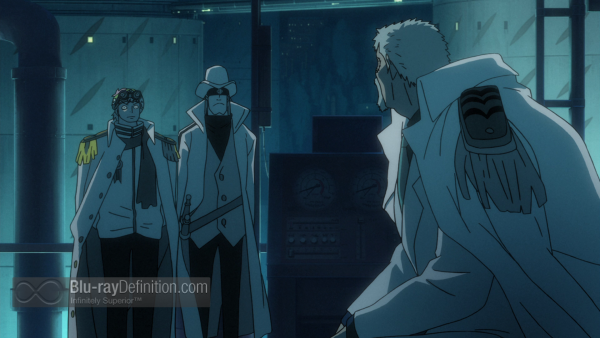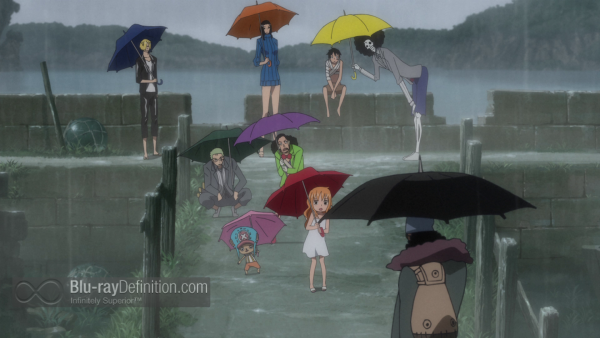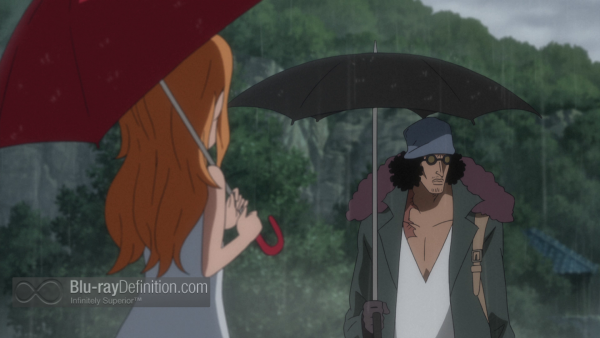 [amazon-product]B00L3ZB8VQ[/amazon-product]