– –

The Film
[Rating:3.5/5]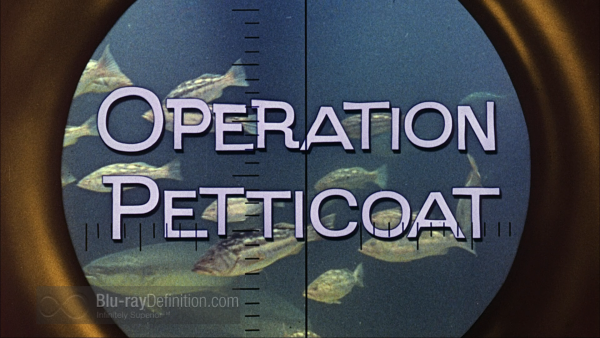 Operation Petticoat opens as Lt. Cmdr Matt T. Sherman revisits his former submarine USS Sea Tiger slated for the scrap heap. Opening his log book, he reminiscences on the 1941 Japanese bombing raid that left his sub for dead in the Philippines. Sherman convinces his commanding officer, Captain Henderson (Robert Simon), to let him repair his craft and rejoin the war effort.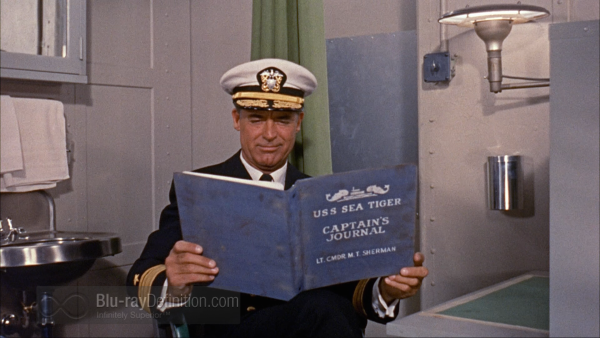 Lt. Nick Holden (Tony Curtis), the admiral's aide joins the crew. It is apparent that, as an "idea man"who organized social events, Holden has absolutely no useful combat skills but, after befriending clerk Ernest Hunkle (Gavin MacLeod), he convinces the skipper to make him supply officer. This move pays off in the needed spare parts that Holden and company "borrow" from the post's warehouse.
The Sea Tiger limps out of port, bound for Australia. During the first dive, the skipper finds out that the sub needs more repair work and when they pull into port,  Holden brings five stranded Army nurses on board much to Sherman's chagrin: Lt. Crandall (Joan O'Brien), Lt. Duran (Dina Merrill), Major Heywood (Virginia Gregg), Lt. Reid (Madlyn Rhue), and Lt. Colfax (Marion Ross). "Operation Petticoat" is now in full force as the sub heads for Cebu Island.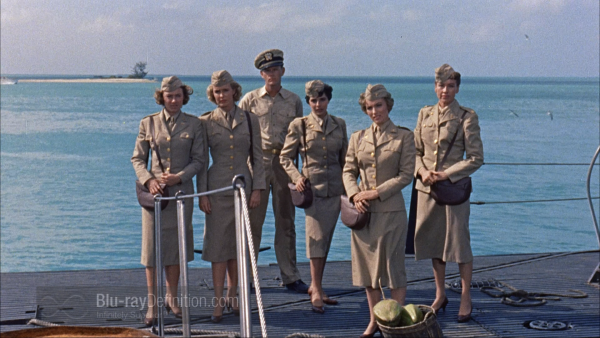 The presence of women on board receives mixed reactions from the crew. Machinist Mate Sam Totin (Arthur O'Connell) takes umbrage to Major Heywood's suggestion on how to fix his sub's equipment. Things heat up between Captain Sherman and Lt. Crandall and between Lts. Holden and Duran. Other crew members feign various illnesses to get the nurses' attention.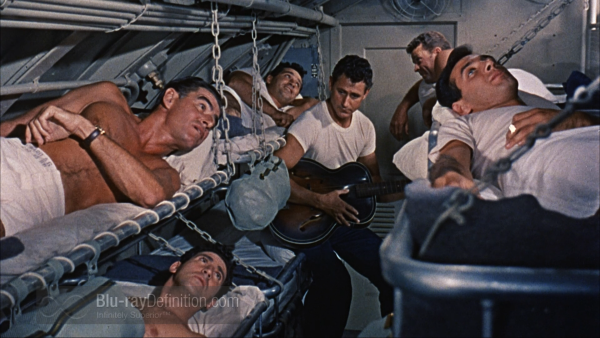 As the submarine's voyage continues, a number of unintentional misadventures ensue largely thanks to the awkwardness of Lt. Crandall, while Holden and his cronies continue their con-man ways. They gather much needed supplies and pull off the hilarious theft of a pig for New Year's dinner. The sub gets painted an unconventional bright pink (get the symbolism?) and further follies follow right up to the very last minute.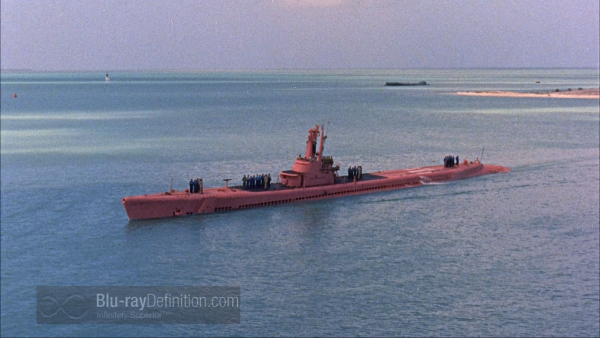 Director Blake Edwards was a true master of the screwball comedy (Breakfast at Tiffany's, The Pink Panther, 10) and this was his breakthrough big-budget initiation to that genre. The balance between the ever-present threat of hostilities and the snappy (and often double-entendre) dialog is nigh unto perfect. Curtis's rough-at-the-edges delivery and Grant's ultra-suavity provides the point-counterpoint of this delightful film.
Video Quality
[Rating:3/5]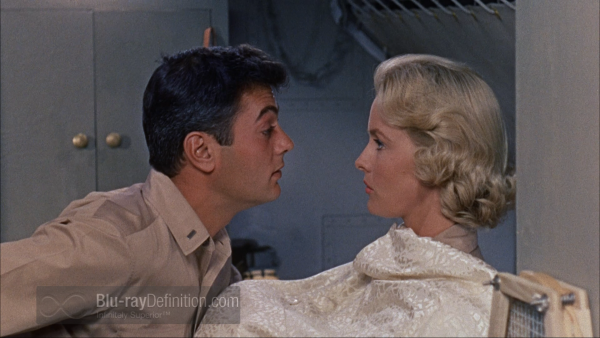 Taking a film of this age and rendering things relatively crisp and clear reflects very well on the Olive Films restoration wizards. Not surprisingly, there is some grain and streakiness but these are relatively minor distractions from what is generally a nice watch.
Audio Quality
[Rating:3/5]
The DTS-HD Master Audio mono soundtrack has the expected boxiness but once things get going and your ears adjust, all is well.
Supplemental Materials
[Rating:0/5]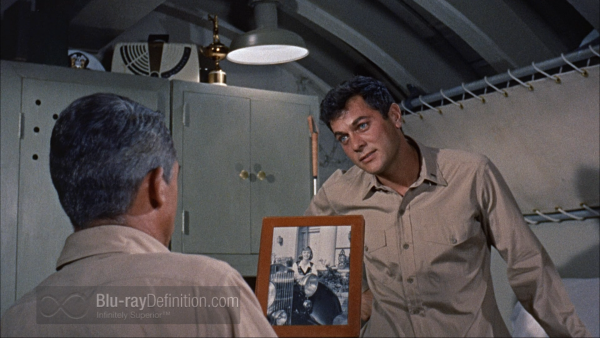 None here
The Definitive Word
Overall:
[Rating:3.5/5]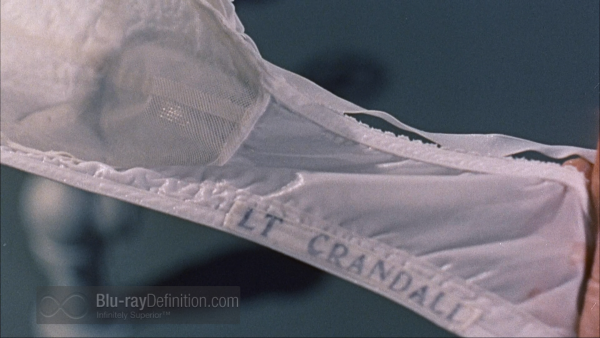 Operation Petticoat spawned a successful '70's television series and from what we get here, one can see the reason why. This is one comic sea voyage that is pulled off without a hair out of place. With straight man Cary Grant and stand up comic Tony Curtis leading the way, everything else works to perfection. My gratitude to Olive Films for bringing this one back and I know that viewers will be rewarded with two hours of fun.
Additional Screen Captures
[amazon-product]B00K6J7Q6G[/amazon-product]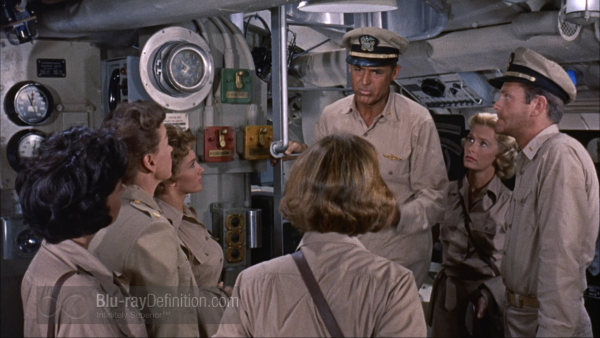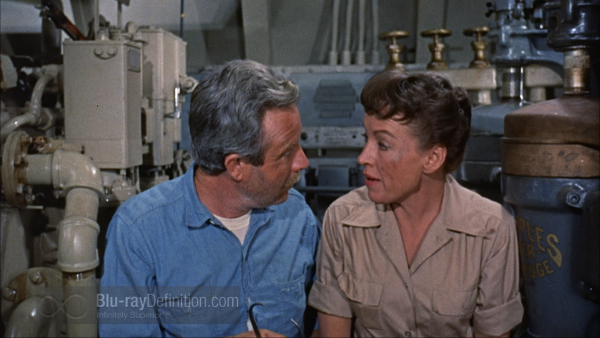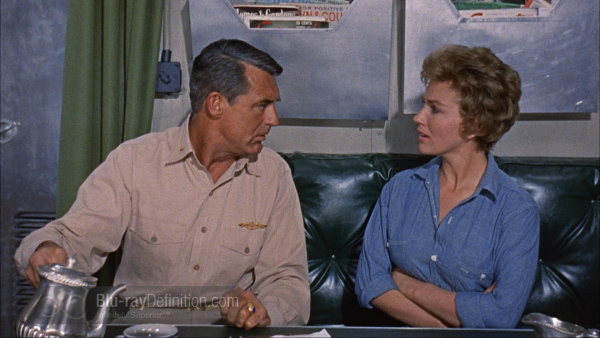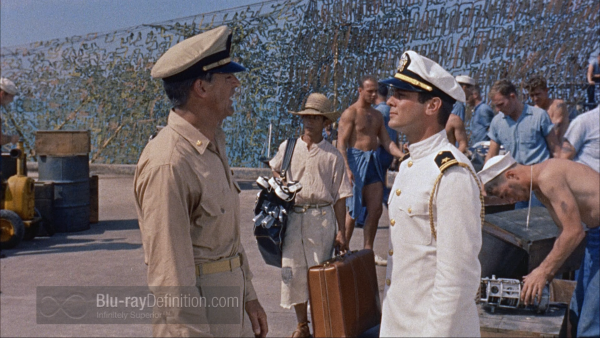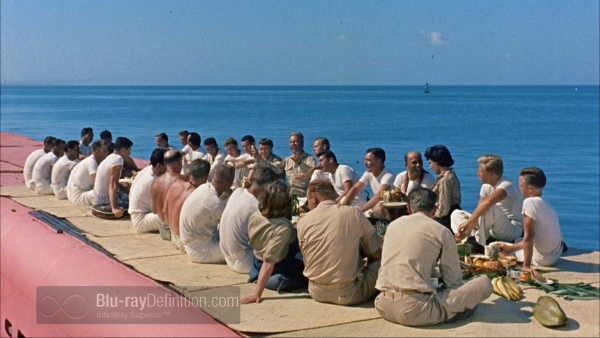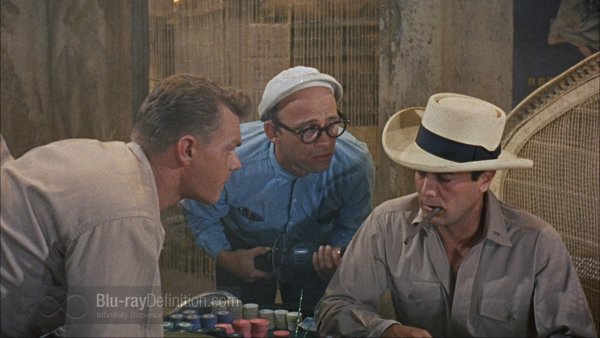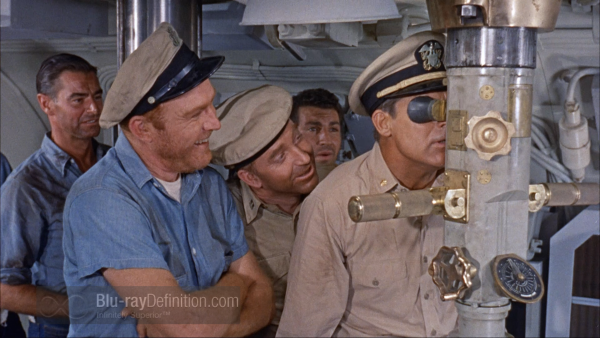 [amazon-product]B00K6J7Q6G[/amazon-product]