–
The Film
[Rating:4/5]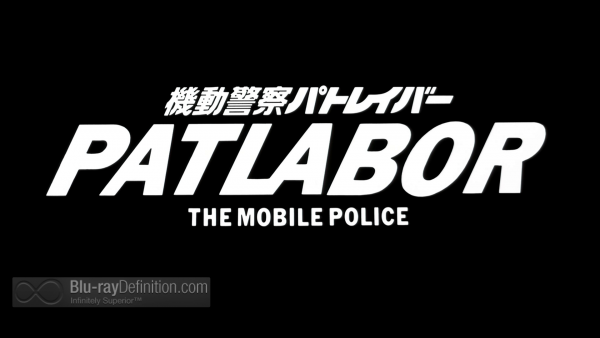 Patlabor is one of the classic mech anime franchises and this first movie, Patlabor: The Movie, hailing from 1989, is a classic in its own right. Directed by Oshii Mamoru (Ghost in the Shell; The Sky Crawlers), Oshii brings his form of cyberpunk thriller into this Japanese robotics genre for what is more a paranoid thriller than an all-out sci-fi action film.
Set in a very 'futuristic' Tokyo of 1999, Japan is in the throes of a massive redevelopment program in Tokyo Bay where massive man-made islands are being constructed. The construction force for this endeavor are the robots or "Labors", primarily those manufactured by Shinohara Heavy Industries. Lately, however, the Labors have been going berserk and The Tokyo Metropolitan Police Department's 2nd Special Vehicles Section (SV2) is assigned to help corral the wayward machines. It's discovered that a recent operating system upgrade, HOS, has a bug that causes the Labors to go out of control. Furthermore, it is uncovered that the labors' bizarre behavior can be triggered by resonant winds coming off of the skyscrapers. Another development in the ongoing investigation of SV2 is that the HOS programmer Hoba Eiichi – who killed himself just days prior to the labors going berserk – was obsessed with biblical references (the development program is called Ark, alluding to Noah's Ark) and that he purposely planted a bug in the HOS that would make them go haywire. Now, with a typhoon heading towards Japan that could potentially trigger a mass malfunctioning of the Labors that threatens to destroy Tokyo. SV2 must find a way to shut down the labors at all costs.
Patlabor the Movie has an involving storyline, maybe perhaps a bit too complex and convoluted, in typical Oshii style. The multiple layers of subplots and conspiracies can get a bit daunting. That said, it is a refreshing step away from the usual mecha world of nonstop fight scenes and robots with souls. The slowly building plot does, however, offer up a spectacular finale for fans of this anime subgenre by giving the viewer a knockout, battle royale of Labors, that is visually stunning and filled with edge of seat suspense.

Video Quality
[Rating:4/5]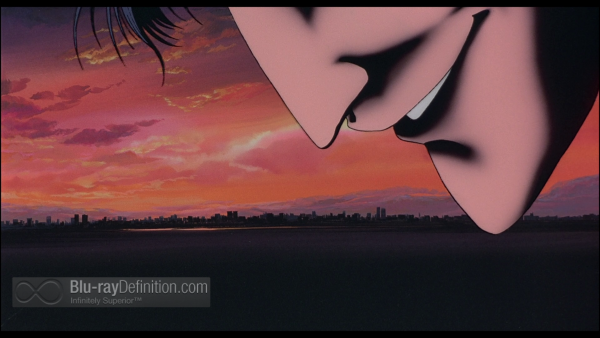 A 1989 vintage anime film, Patlabor: The Movie definitely shows its age in this Blu-ray release from Maiden Japan. One can spot some dirt and scratches on the source, particularly in the darker areas, but for the most part this is a satisfyingly organic transfer that doesn't sacrifice too much detail or natural grain in an effort to look very modern and pristine. Colors look quite vibrant and nicely saturated and the line art is crisp. The film is offered up in a 1.85:1 1080p AVC/MPEG-4 encodement.

Audio Quality
[Rating:5/5]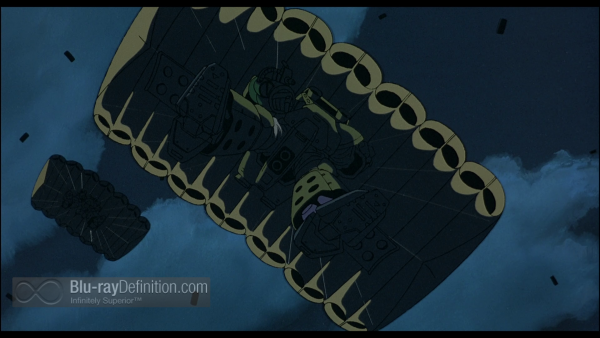 Firstly, forget the English dub for Patlabor the Movie; the voice actors sound like they are reading from a script and trying desperately to emote and failing miserably. It's like a bad Kevin Costner meets Keanu Reeves parody. Stick with the Japanese soundtrack here. Both mixes are offered up in splendid, reference quality DTS-HD Master Audio 5.1 (48kHz/24-bit) tracks that are very lively, full of solid sound effects in the surround channels and lots of atmospherics. The low end is greatly extended yet not overwhelming and dialogue is full, clean, and clear.

Supplemental Materials
[Rating:0.5/5]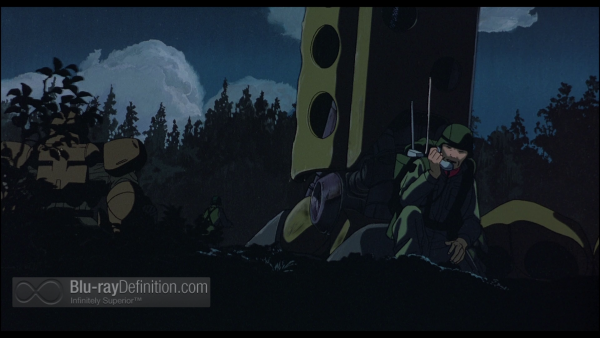 The only extras, if you can call them that, are additional Maiden Japan trailers.

The Definitive Word
Overall:
[Rating:4/5]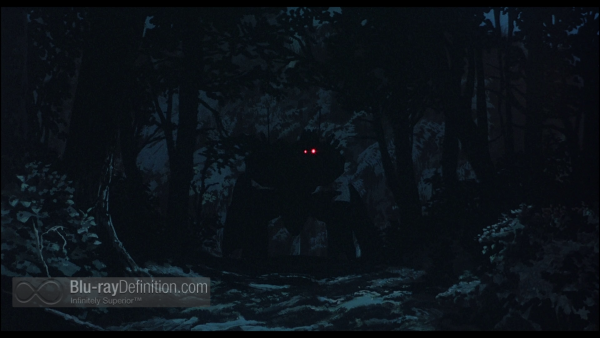 Patlabor: The Movie is a must-see, must-own film for the true anime connoisseur. This 1989 gem looked forward to the innovative style of Oshii that would be such a game changer in the 1990s and help change anime forever.

Additional Screen Captures
[amazon-product]B00SOPOS7E[/amazon-product]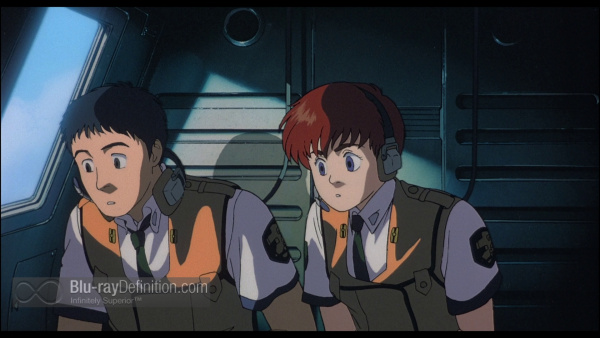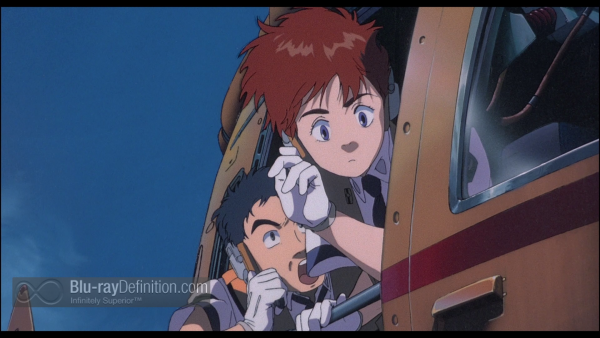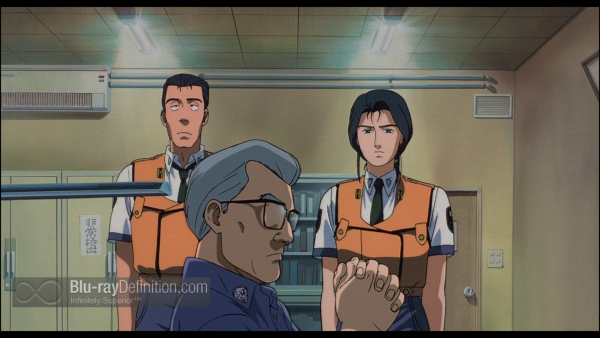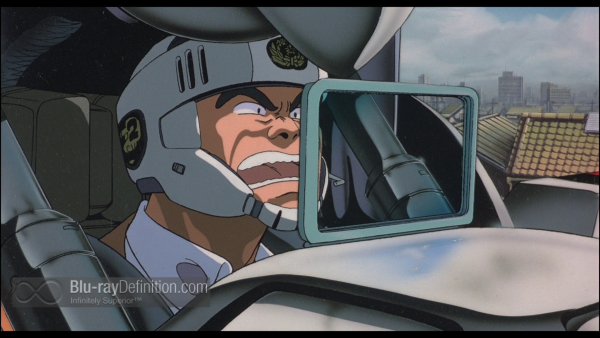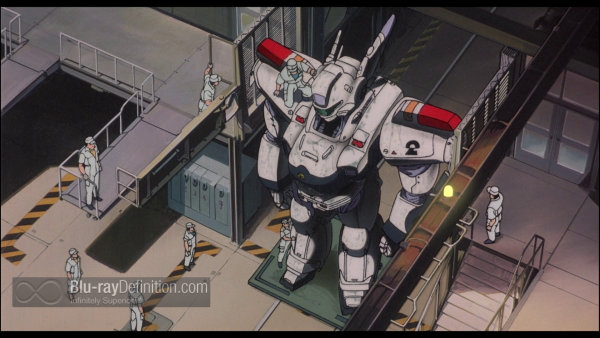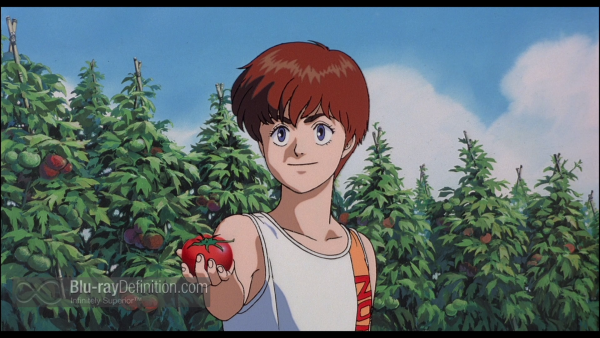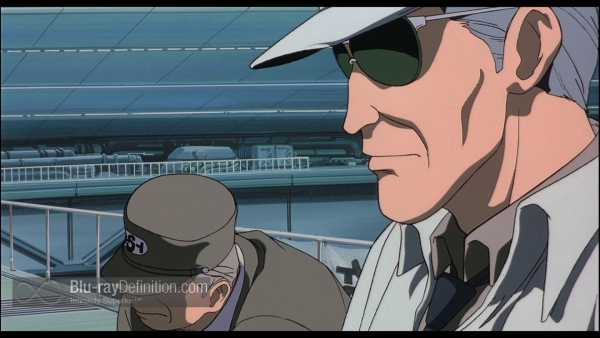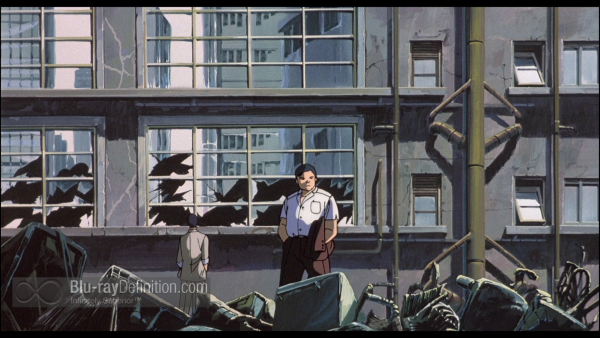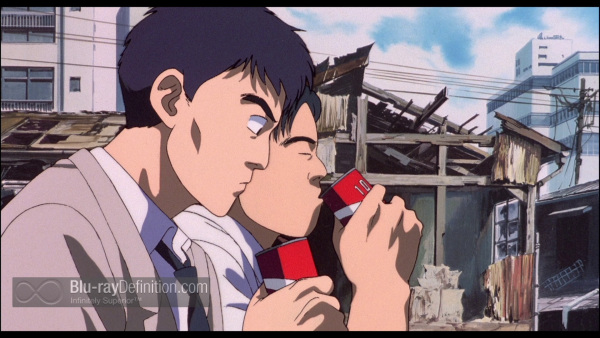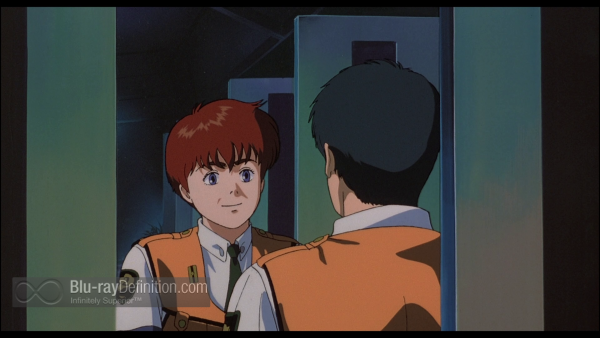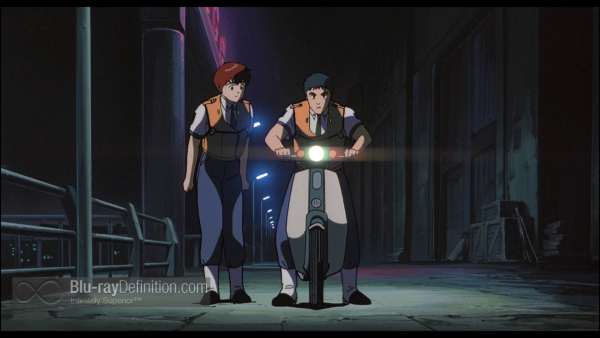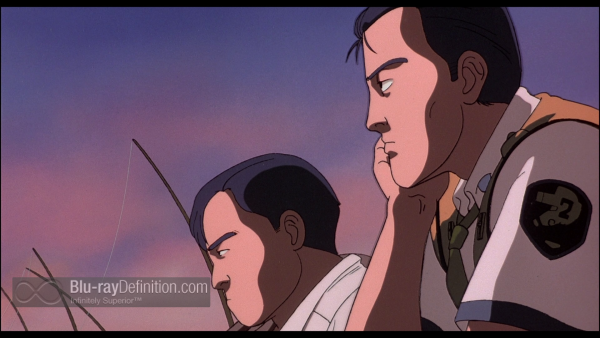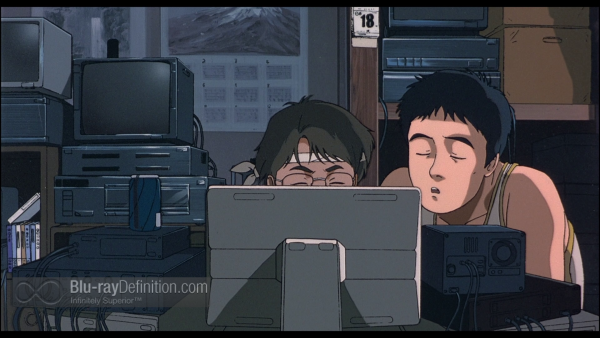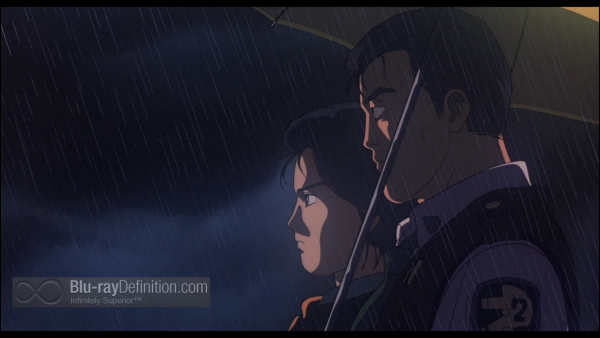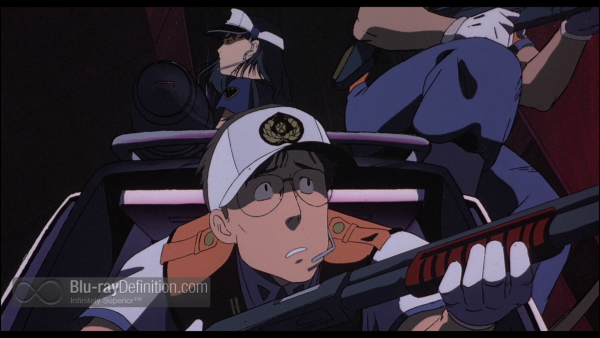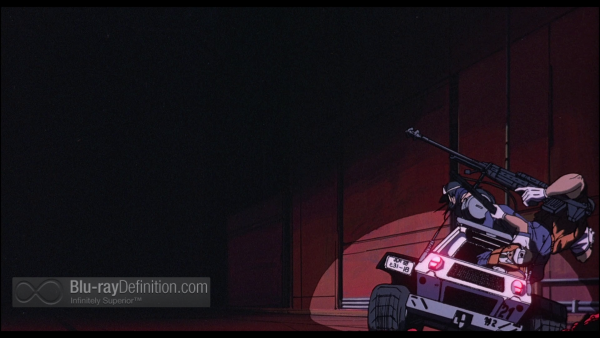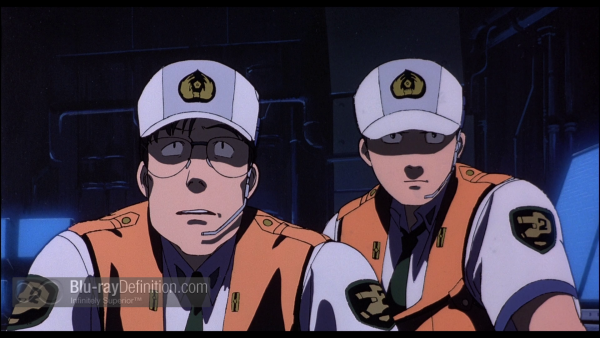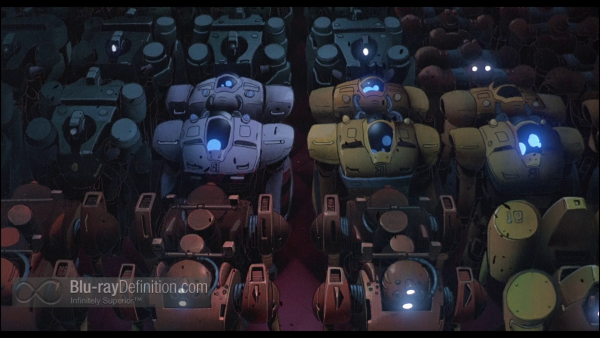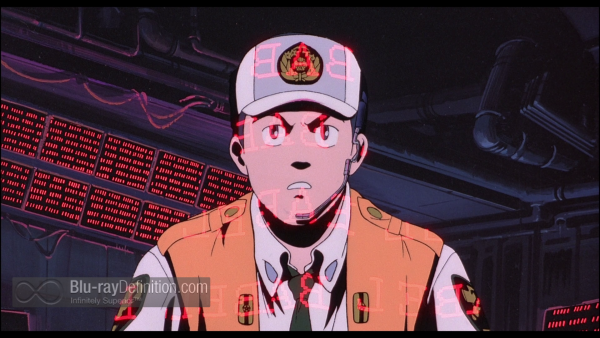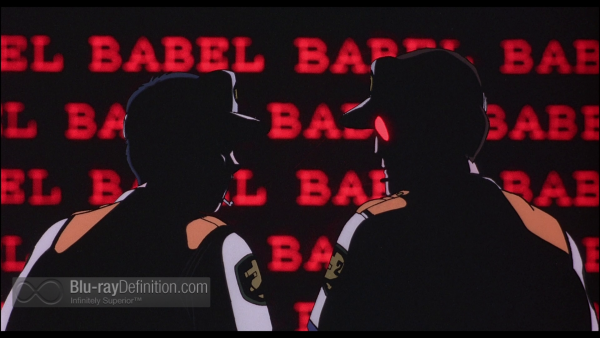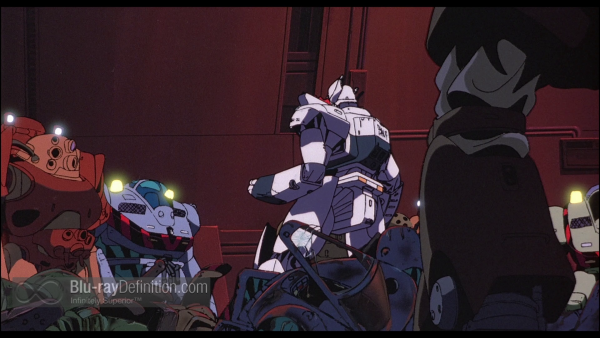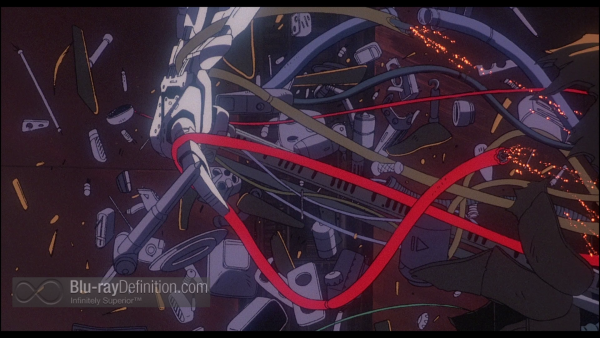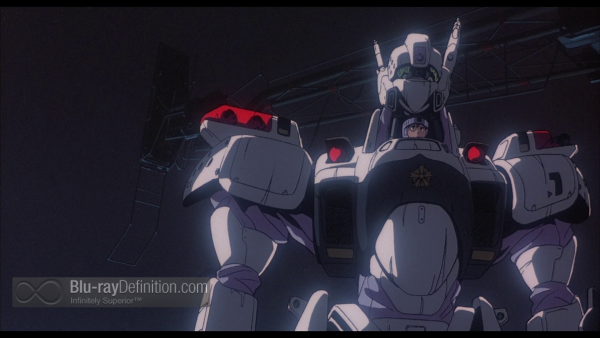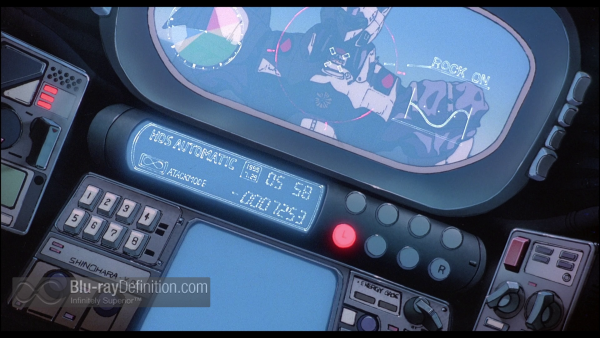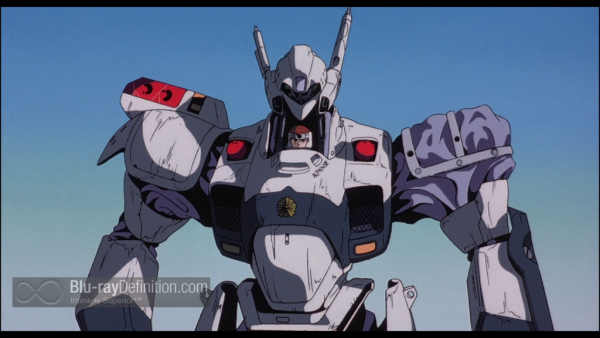 [amazon-product]B00SOPOS7E[/amazon-product]