Click thumbnails for high-resolution 1920X1080p screen captures
(The below TheaterByte screen captures were taken directly from the Blu-ray Disc and losslessly compressed in the PNG format. There should be no loss of picture quality with this format. All screen captures should be regarded only as an approximation of the full capabilities of the Blu-ray format.)
The Film
[Rating:3.5/5]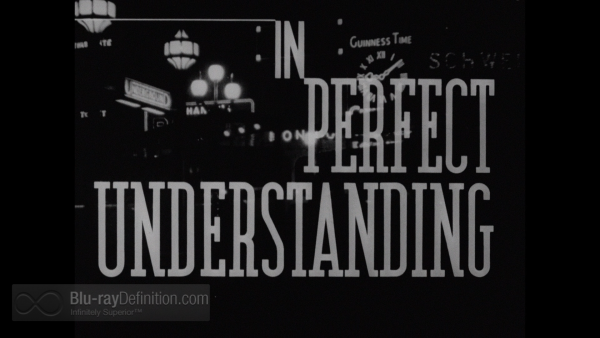 At the dawn of talking motion pictures, a number of outstanding actors finally got to hear their voices as well as to see their faces on the silver screen. Perfect Understanding is one of the early essays into this new film medium with sharp dialogue and even a song! This archetypal English romantic comedy has been meticulously restored by the Cohen Media Group as they begin their mission to bring the Rohauer Library content to the Blu-ray format.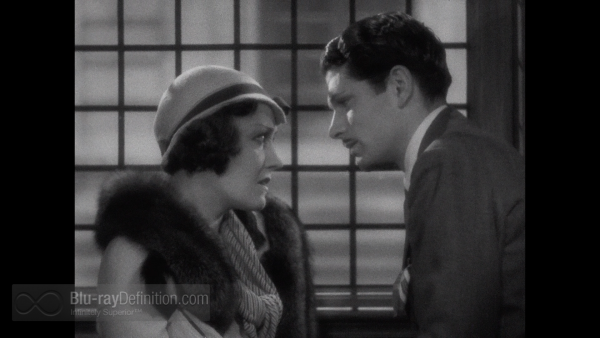 Gloria Swanson (who also co-produced the film) plays American Judy Rogers. She has moved to England and is wooed by Nicholas Randall (Laurence Olivier). The couple agree to marry based on a "perfect understanding" of love and fidelity. While on honeymoon in Europe, some friends invite the newlyweds to Cannes. Judy returns to decorate their new London apartment, leaving Nick behind. After a disastrous boat race, a drunken Nick ends up in bed with his old flame, Lady Stephanie Fitzmaurice (Nora Swinburne). On returning home, Nick admits his dalliance to Judy who, citing the grounds of their marriage, forgives him.  However, the distressed new bride seeks consolation from old friend and world explorer, Ivan Ronnson (John Halliday). Ivan offers her a one-nighter that she declines.  After leaving Ivan's apartment, she wanders the streets of London, while Nick sees her car parked outside Ivan's apartment building and thinks that she is having an affair. Judy later leaves Ivan a "thank you" letter that Nick later intercepts.  Back at their flat, Nick accuses Judy of having an affair with Ivan, an accusation that she flatly denies. After a nasty spat, the couple separates. Judy finds out that she is pregnant but Nick intimates that the baby may not be his. This proves to be the last straw, and Judy files for divorce. Nick tries to prevent this from happening and when Judy's letter to Ivan crops up in court, the divorce proceedings are dismissed. The couple surreptitiously slip out of the courthouse, having reconciled, to pursue their future together, albeit somewhat sadder and wiser.
Video Quality
[Rating:3/5]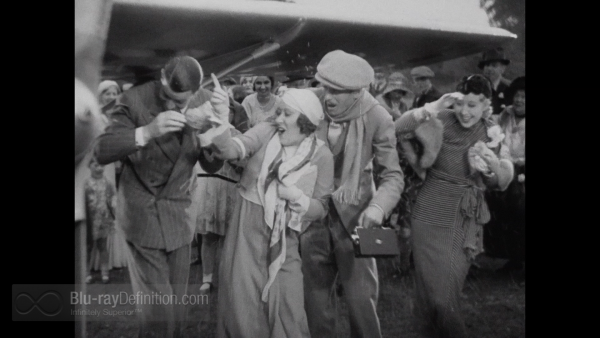 For a film that is 80 years old, the restoration is pretty darn amazing. There are still patches of blurriness, some streaks and grain, but not enough to detract from the enjoyment of seeing this movie brought back to life, particularly with its "beautiful people" cast.
Audio Quality
[Rating:2.5/5]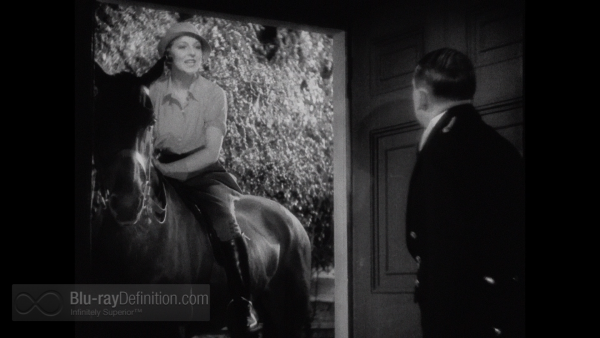 The 2.0 LPCM sound track is inevitably boxy and compressed but the dialogue, so essential to a comedy of manners, is reasonably clear. The accompanying music by Henry Sullivan is quite listenable and supportive to the film's emotional content.
Supplemental Materials
[Rating:3/5]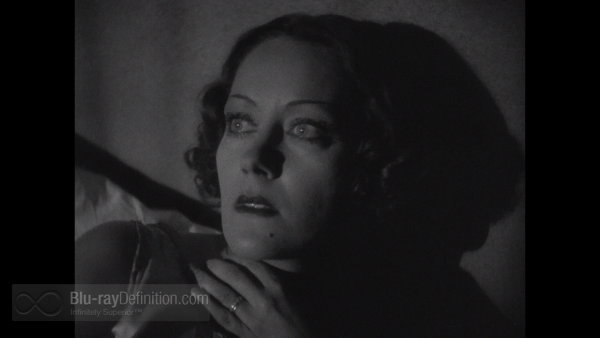 There are two short comic films from 1933:
Dream Stuff (19:50): a Mack Sennett silly boy-gets-girl-against-all-odds slapstick.
Husbands' Reunion (19:12): in this Mack Sennett comedy with much of the same cast, we get a tale of two husbands married to the same woman (although not at the same time) who get their just desserts (figuratively and literally in the end).
The Definitive Word
Overall:
[Rating:3/5]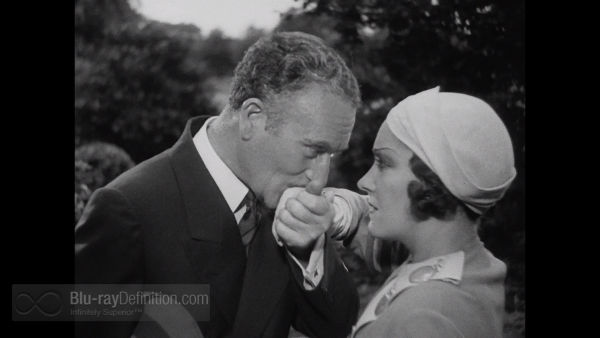 Today's film audiences take romantic comedies for granted but this was a relatively new genre when Perfect Understanding was released. For the times, such issues as marital infidelity, and the changing mores of the twentieth century were quite controversial. This film features one of the legends of the silent era, Gloria Swanson, who had made dozens of movies and a much younger, less experienced screen actor, Laurence Olivier. Under the direction of Cyril Gardner, we get these actors' contrasting styles complemented by a strong supporting cast. This film, best seen as a postcard of the era rather than as great movie making, did set the stage for numerous (and better) successors like It Happened One Night and Bringing Up Baby. I was disappointed that, among the extras, we did not get the details on the restoration of the film, looking as good as it does. That aside, an enjoyable hour and a half that still plays better than much of the stuff that assaults the screens of our 21st century theaters.
 Additional Screen Captures
[amazon-product]B00C2535C6[/amazon-product]
Shop for more Blu-ray titles at Amazon.com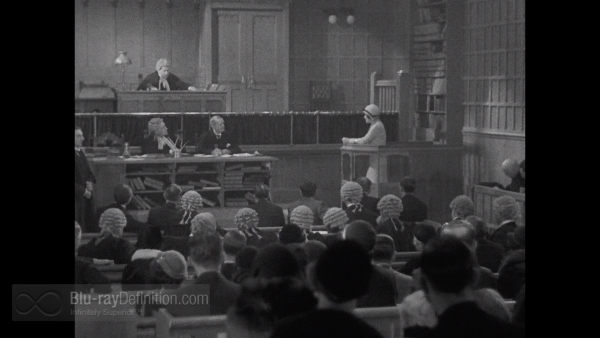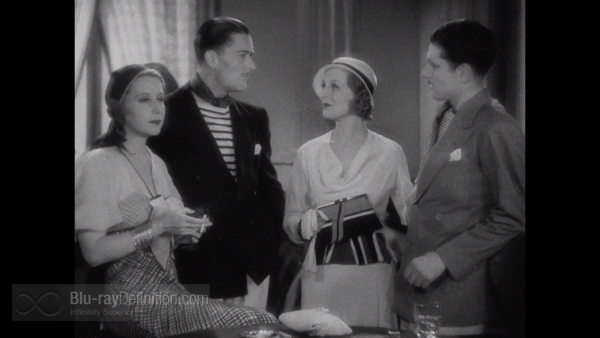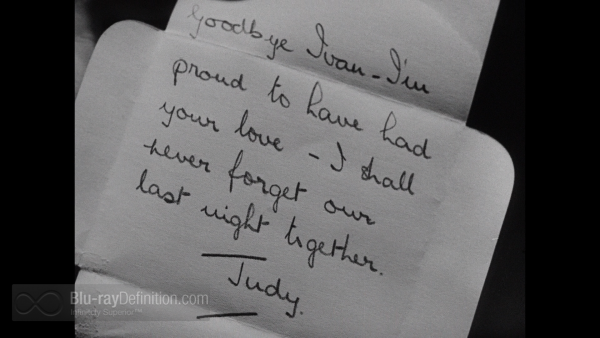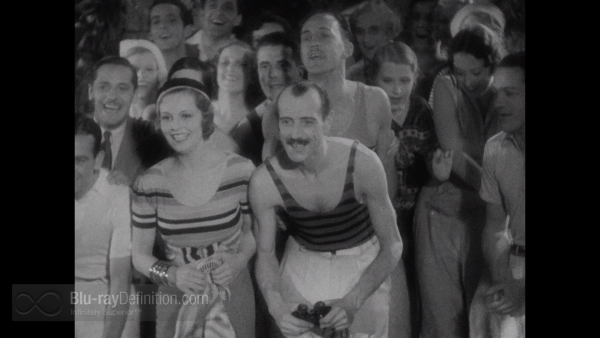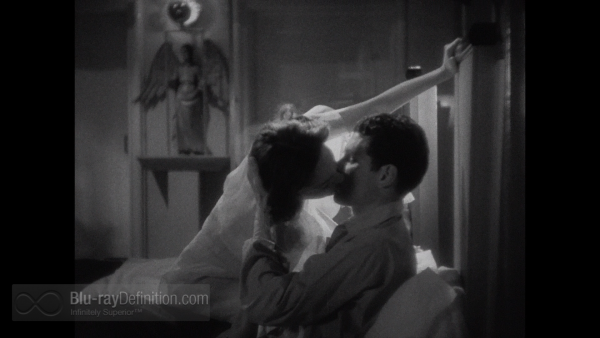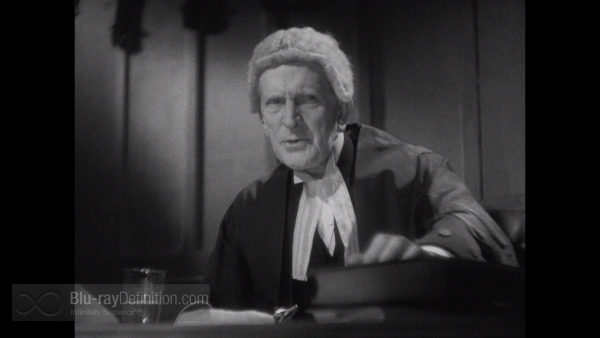 [amazon-product]B00C2535C6[/amazon-product]
Shop for more Blu-ray titles at Amazon.com
Overall
[Rating:3/5]
The Film
[Rating:3.5/5]
Video Quality
[Rating:3/5]
Audio Quality
[Rating:2.5/5]
Supplemental Materials
[Rating:3/5]