– –

The Performance
[Rating:5/5]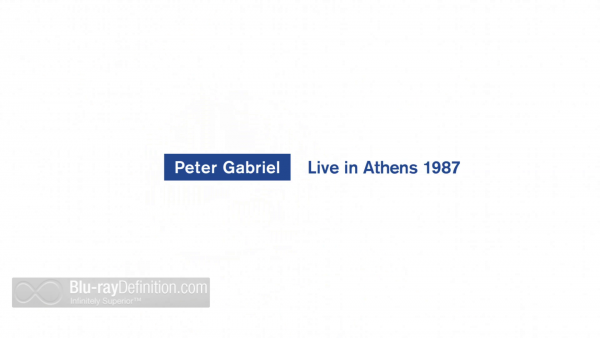 Peter Gabriel was hot in the 1980s, especially after the release of his Daniel Lanois-produced mega-smash album So. The first of his albums to not be self-titled, the album would produce a string of Top 40 hits including "Red Rain", "Sledgehammer", "Big Time" and "In your Eyes", bolstered by heavy airplay of the groundbreaking stop-motion animation videos on MTV. Of course, longtime fans would already have bee familiar with the onetime Genesis frontman's earlier hits like the catchy "Solsbury Hill" or his breakthrough electronica-infused "Shock the Monkey". This concert video, Peter Gabriel: Live in Athens 1987, captures Gabriel at the culmination of his tour for So and at the height of his '80s success and popularity. For fans, young, old, longtime or new, this is a virtual greatest hits collection with popular tracks culled from his entire solo career and a sizzling backing band including the fantastic Manu Katché on drums, Tony Kevin on bass and backing vocals, and David Sancious on keyboards. The show also includes Senegalese singer, songwriter, and percussionist Youssou N'dour in a special appearance backing up Gabriel on "In Your Eyes". This Blu-ray Disc also includes N'dour's entire opening set with his backing band Le Super Etoile de Dakar, an African/World Beat extravaganza that is in keeping with Gabriel's own longtime fascination with world music and a perfect setup for the show to come. There's not one miss in what is an energetic and unmissable set here in this classic concert from Athens, Greece.
Track List:
This Is The Picture
San Jacinto
Shock The Monkey
Family Snapshot
Intruder
Games Without Frontiers
No Self Control
Mercy Street
The Family And The Fishing Net
Don't Give Up
Solsbury Hill
Lay Your Hands On Me
Sledgehammer
Here Comes The Flood
In Your Eyes
Biko
Quiet & Alone
Video Quality
[Rating:4.5/5]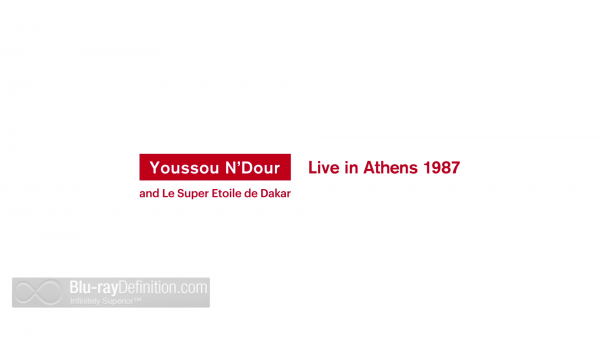 The 35mm source for Live in Athens (and Youssou N'dour) looks fantastic in this AVC/MPEG-4 1080p transfer from Eagle Rock, and better than most of the high definition concert video productions that come to Blu-ray. The image is clear with just a fine layer of natural grain. Contrast is impeccable, while flesh tones and detail are strong given the constraints of any concert production.
Audio Quality
[Rating:5/5]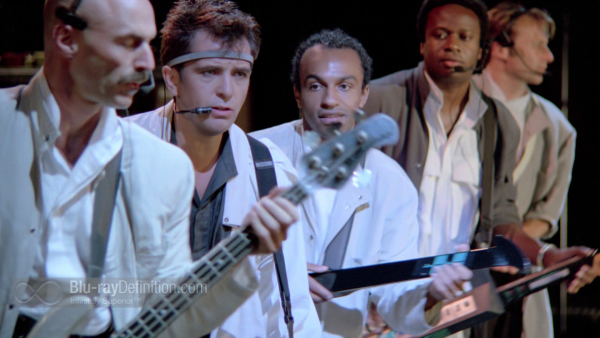 If the image looks fantastic, then a new word need to be invented for the sound, coming in DTS-HD Master Audio 5.1 (48kHz/16-bit) and LPCM 2.0 (48kHz/16-bit) stereo, these tracks will put you right in the arena with Gabriel and the band. The 5.1 mix is superbly balanced, with extended yet tight lows, lush but not excessive amounts of room ambience and clear dialogue. The high frequencies sound just right as well, not tweaked or tizzy, which is what bothered me about the last Peter Gabriel concert Blu-ray I reviewed, Secret World Live. The 2.0 mix doesn't lose much at all in the way of low frequencies and is balanced across the two channels in much the same way as it is in the 5.1 mix.
Supplemental Materials
[Rating:3.5/5]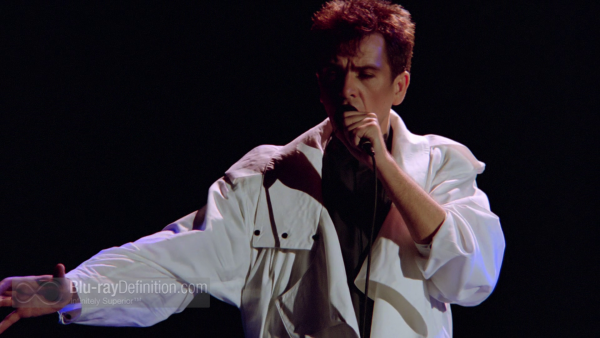 We get the Play: The Videos set on DVD with its own bonus materials plus, on Blu-ray, an interview with Peter Gabriel and the "Sledgehammer" music video with 5.1 remixed sound that sounds fantastic. Anyone who knows anything knows that Gabriel has been working on remixing his entire catalogue to high-res 5.1 for years, and while this 48kHz/16-bit lossless track on "Sledgehammer" is high-res, it sounds great nonetheless and gives surround fans a taste of things to come.
Blu-ray:
Paul Gambaccini & Peter Gabriel Interview (1.33:1; SD: 00:11:05)
"Sledgehammer" Music Video in 5.1 (1.33:1; SD; DTS-HD Master Audio 5.1)
DVD:
Play: The Videos
Track List:
Father, Son
Sledgehammer
Blood Of Eden
Games Without Frontiers
I Don't Remember
Big Time
Lovetown
Red Rain
In Your Eyes
Don't Give Up
The Barry Williams Show
Washing Of The Water
Biko
Kiss That Frog
Mercy Street
Growing Up
Shaking The Tree
Shock The Monkey
Steam
The Drop
Zaar
Solsbury Hill
Digging In The Dirt
Extras (DVD):
Games Without Frontiers – Live 2004
Modern Love
The Nest That Sailed the Sky
Family Portrait Trailer
Growing Up Live Trailer
Secret World Live Trailer
Credits
The Definitive Word
Overall:
[Rating:4.5/5]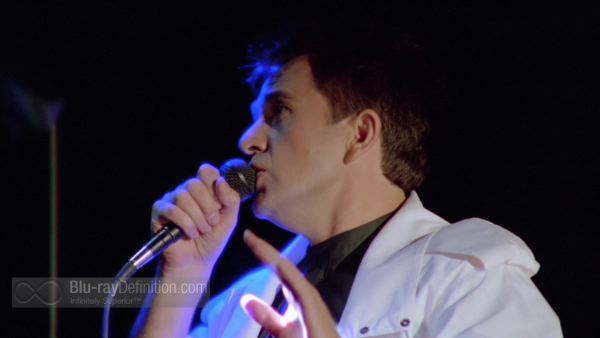 There is little more to say about this set other than, buy it, buy it now. This is fantastic music making that looks and sounds great.
Additional Screen Captures
[amazon-product]B00E6F155E[/amazon-product]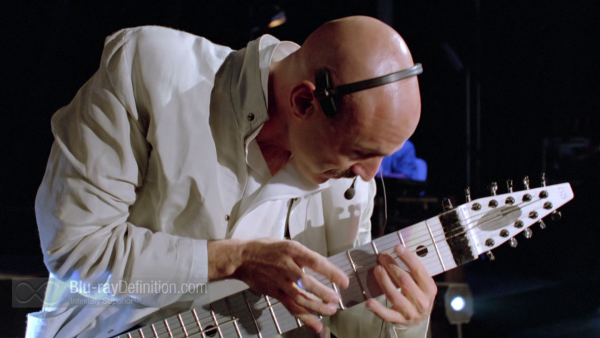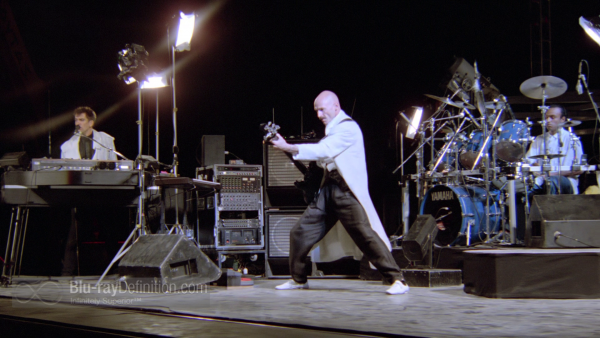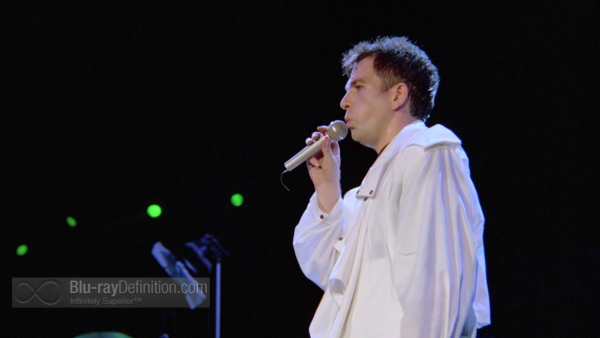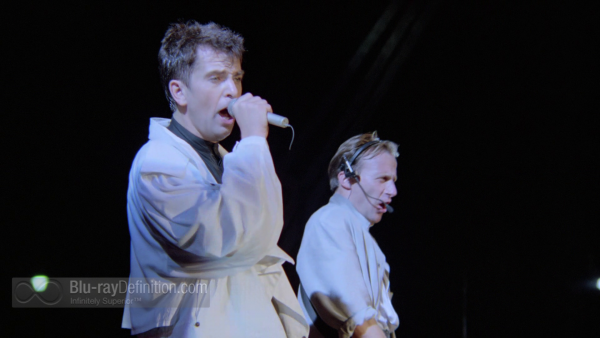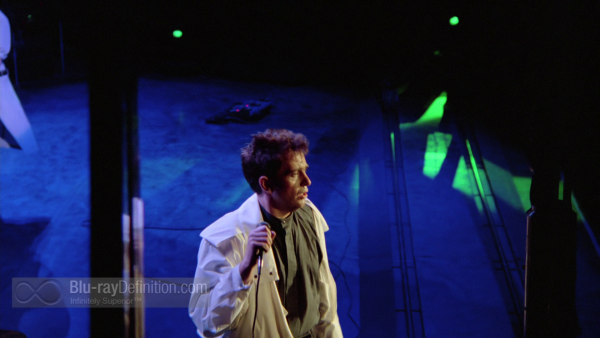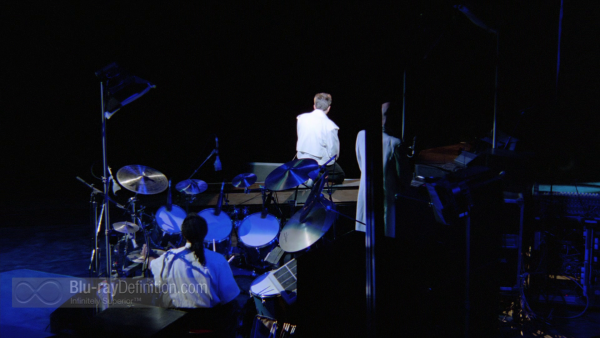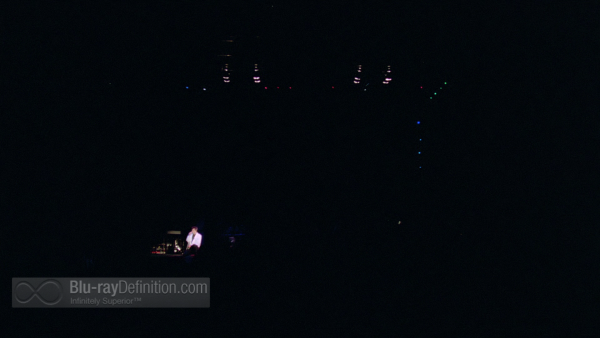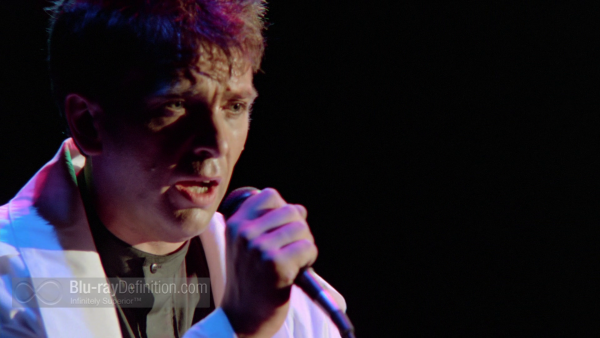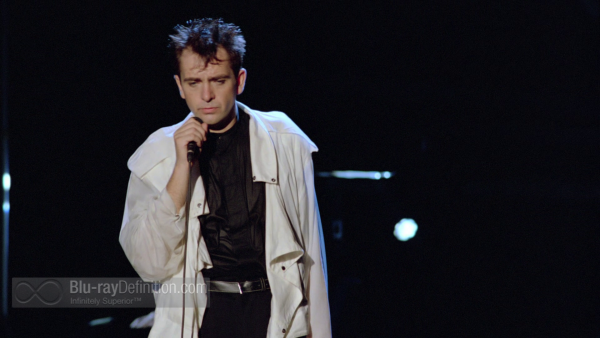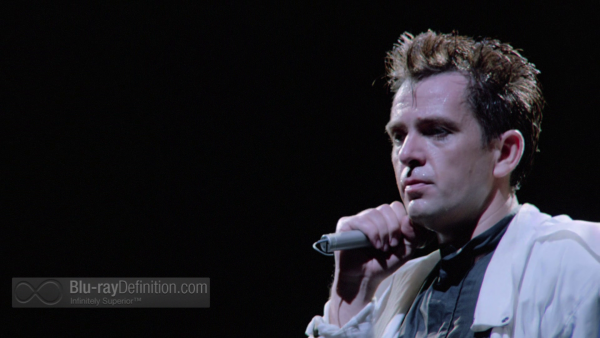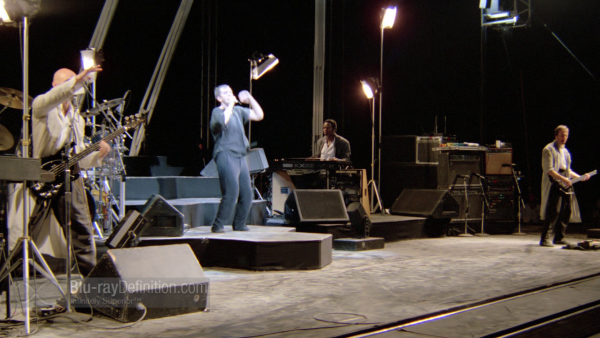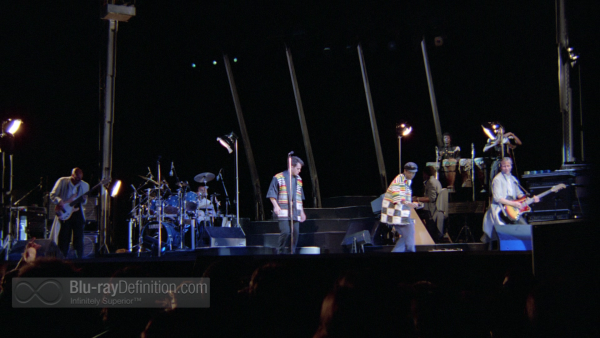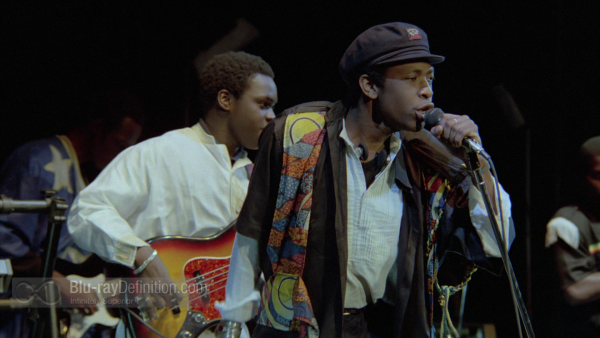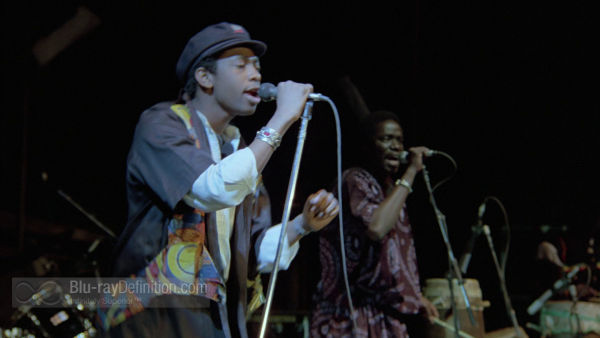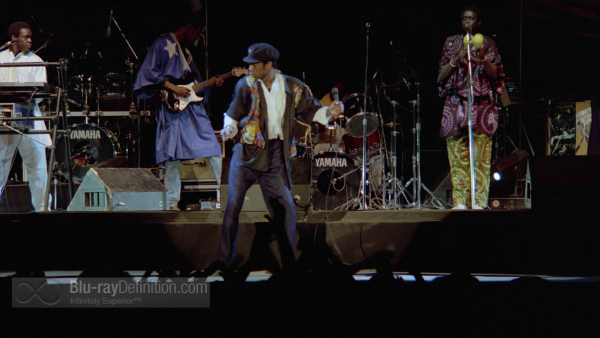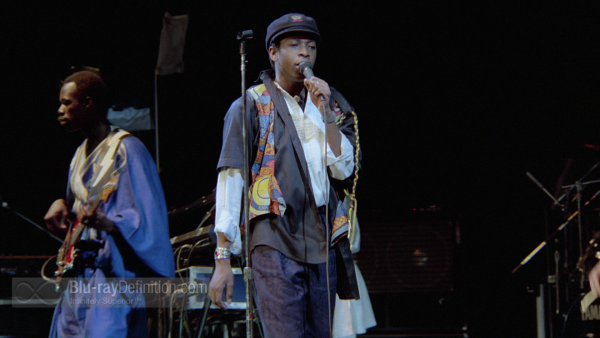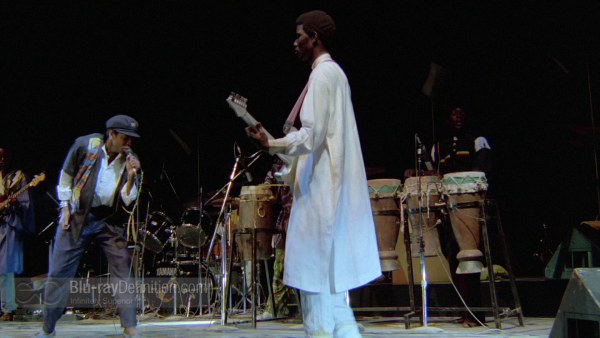 [amazon-product]B00E6F155E[/amazon-product]