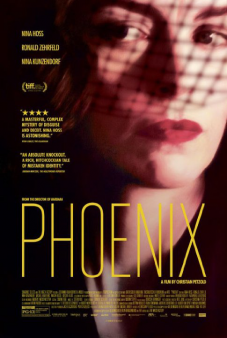 –
The Film

Phoenix is a brutal story of a disfigured concentration camp survivor who attempts to fit back into society and find out who betrayed her.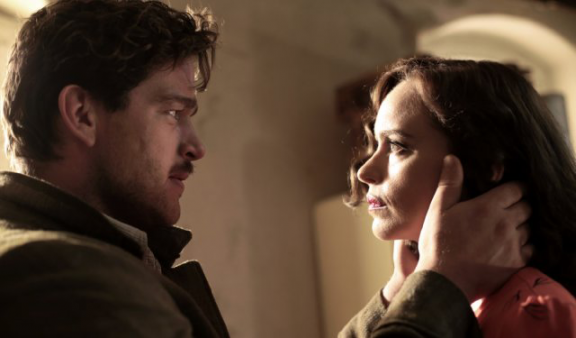 Nina Hoss is Nelly, a singer, is a thirty-ish Jewish woman with willowy hair, slender body, and pale white skin. Nelly survived the horrors at Auschwitz, where she was shot in the face and disfigured beyond recognition. She is put into the care of surgeons who attempt to repair her face, though they tell her that she will never look like her previous self. Nelly, along with Lena, an employee of a Jewish agency and Nelly's friend from pre-war days, helps her to settle back into society, and back into life, with the goal of leaving Germany and settling in a new land created specifically for the Jews, called Palestine. But Nelly wants to look for her husband, who she hears has survived the war. She's told that he is alive and well and working at a cabaret club called Phoenix.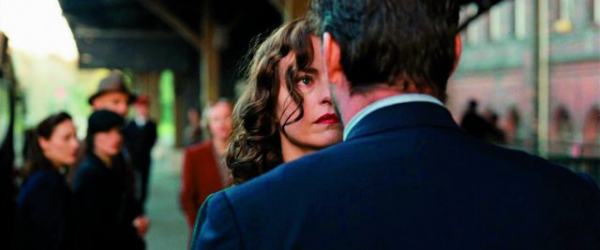 So Nelly goes out and finds him working in the club. She calls out to him by his name, Johnny, however, he tells her that his name is Johannes (played by Ronald Zehrfeld). He doesn't recognize Nelly, even though she was his wife. But ironically he asks her to pretend to be his wife so that he can get access to her family's fortune, as they all had perished in the camps, and he thinks Nelly did so as well. So Nelly goes along with his plan, where he makes her dress like Nelly, act like Nelly, and he even has her practice her handwriting to be just like Nelly's. All he wants is her inheritance, and he's willing to give her some money for her assistance. However, Nelly's still not too sure if he was the one who gave her up to the Nazis, so she continues to go along with his plan to find out. It's clear that Johannes has no idea Nelly is his wife and that he's just in love with getting the inheritance. Nell eventually learns that him, and assorted other friends, had betrayed her during the war, gave her up to the Nazi's, who eventually sent her to Auschwitz. Nelly then decides that no, she's doesn't want to go back to Johannes but that she will go along with his plan until the very end. And it's at the very end of Phoenix that we really understand the true horrors of what Nelly went through, not just at Auschwitz but by her husband and friends betrayal.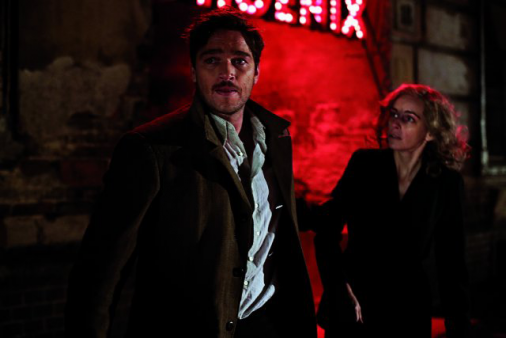 (Actress Nina Hoss performing 'Speak Low' from Phoenix)
Phoenix is based on an essay by Harun Karocki called 'Return from the Ashes.' Director and writer Christian Petzold has turned this essay into a remarkable film, that whilst may not be based on an actual person, might have happened to real life concentration camp survivors, what they endured in the camps, and their return to their communities. Hoss is perfect as Nelly. Her eyes appear to be hollow, we can really imagine what she's been through. The rest of the cast is very good, as is the production values of the film. At a short 98 minutes, Phoenix, in German with English subtitles, is a timely film to coincide with the 75th anniversary of the liberation of Auschwitz. It's haunting and memorable.

Our Movie Rating:
[Rating:4/5]