– –

The Film
[Rating:4.5/5]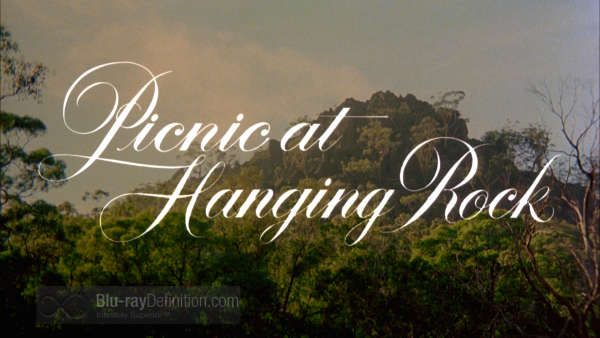 "On Saturday 14th February 1900 a party of schoolgirls from Appleyard College picnicked at Hanging Rock near Mt. Macedon in the state of Victoria. During the afternoon several members of the party disappeared without a trace…" and so begins Peter Weir's (Dead Poets Society, Gallipoli) cinematic adaptation of Joan Lindsay's novel. Picnic at Hanging Rock explores the the girls' mysterious disappearance, beginning with Miranda's (Anne-Louise Lambert) sharing a premonition with girlfriend Sara (Margaret Nelson) that they may be seeing each other for the last time. Due to her academic shortcomings, Sara will not be joining her Appleyard College classmates at the upcoming Valentine's Day picnic.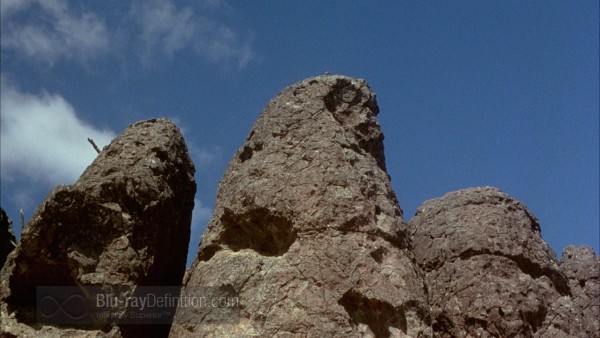 The weather is gorgeous as the horse-drawn covered wagon sets out,  carrying the girls dressed in their school uniforms and chaperoned by geometry teacher Ms. McCraw (Vivean Gray) and French teacher Mlle de Poitiers (Helen Morse). After lunch, four girls, Miranda, Irma (Karen Robson), Marion (Jane Vallis) and Edith (Christine Schuler) leave to perform "measurements" at Hanging Rock. With foreshadowing to beat the band, abetted by Georghe Zamfir's pan flutes and the stopping of Ms. McCraw's watch, the real story begins. The girls make their ascent of the rock formation and now you see them… and now you don't.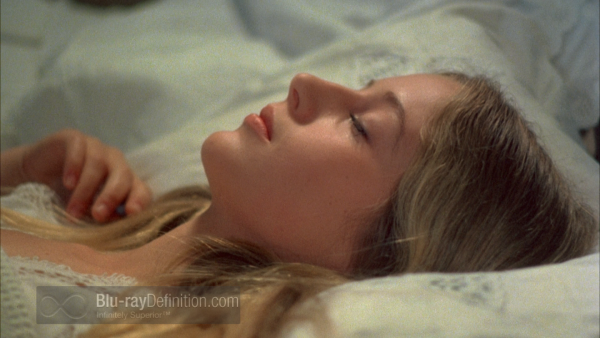 Mrs. Appleyard, proprietress of the boarding school, becomes concerned when the group is late in returning. She finds out that three girls and Ms. McCraw are missing, and a search party is organized. When their efforts fail, constables question young Englishman, Michael Fitzhubert (Dominic Guard), who was the last one to see the girls alive.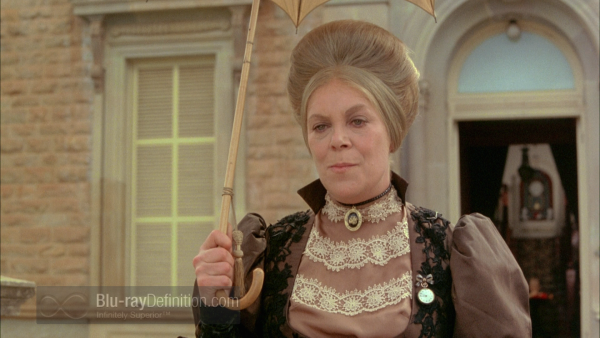 Michael and the family valet Albert (John Jarratt) return to Hanging Rock and investigate its numerous nooks and crannies. They turn up nothing, Michael stays on the rock and continues to search. Bloody and delirious, he is later discovered, still clutching a torn piece of a girl's uniform, by Albert who retraces Michael's steps and finds Irma unconscious but alive. Dr. McKenzie (Jack Fegan) is puzzled by the incongruities in Irma's physical findings, and when she is questioned further, it appears that she has post-traumatic amnesia.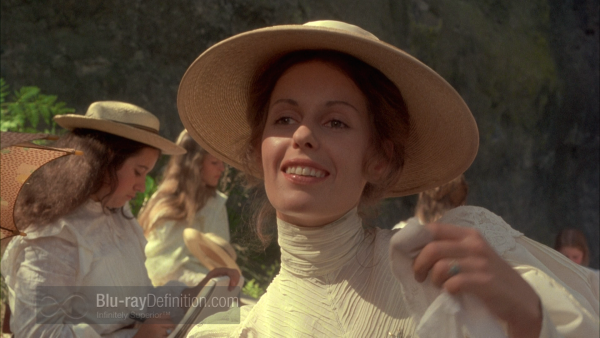 Irma returns for a final visit to the school and is harassed by her classmates. Mrs. Appleyard's school is now foundering on the brink of financial ruin with students and teachers departing right and left.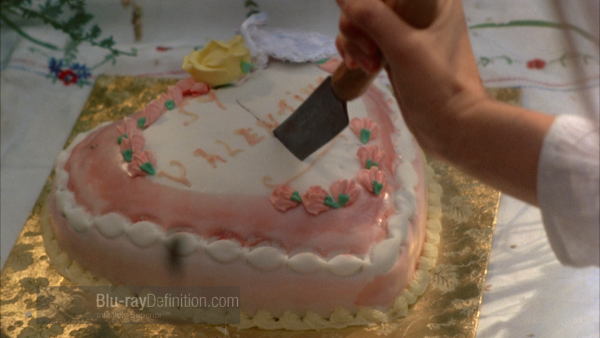 Those viewers seeking a happy ending or at least some of explanation of the fate of the missing girls and their teacher need not apply here as this cautionary tale has disturbing undertones and remains unresolved at its end credits.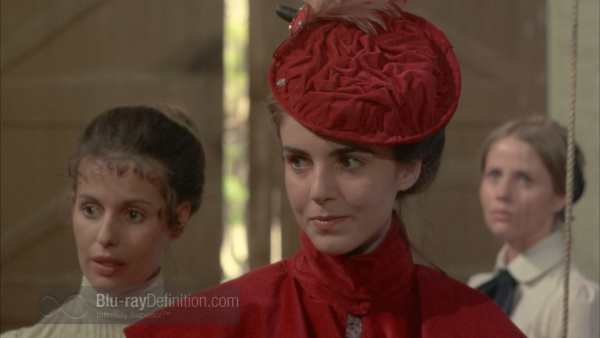 This is one of the most brilliantly conceived, directed and shot films of the past four decades. The synergy between Cliff Green's script, Weir's direction, Russell Boyd's (Crocodile Dundee) cinematography and Bruce Smeaton's eclectic score combine for a fascinating one and three-quarter's hour watch.
Video Quality
[Rating:4/5]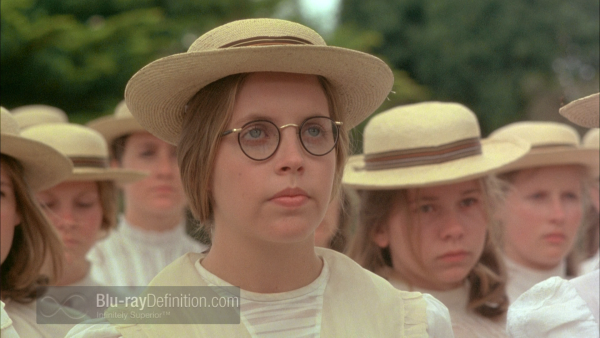 The high definition restoration of this forty-year old film is simply stunning with great colors and just a smidge of softness around the edges. The brilliant cinematography is a joy to behold, mixing elements of the natural surroundings (and creatures) with intimate shots of the young girls' faces.
Audio Quality
[Rating:4/5]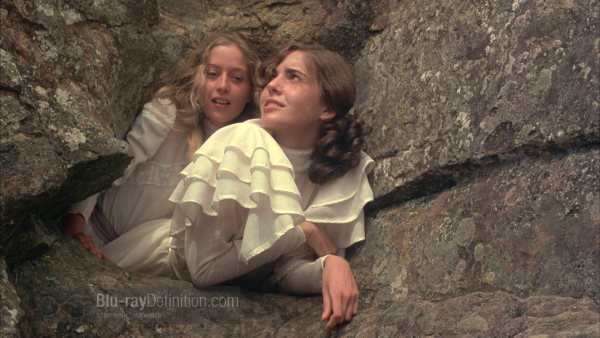 The DTS-HD Master Audio version of a much older soundtrack that was originally monaural is spacious and uncompressed with excellent presentation of dialogue and music. It is far preferable to the LPCM Mono alternative.
Supplemental Materials
[Rating:4/5]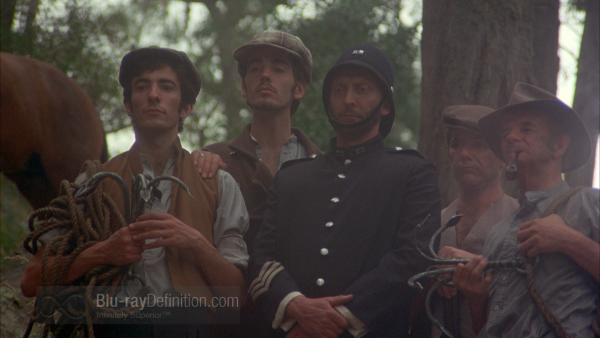 The extras:
David Thomson Introduction (9:30) (English Dolby Digital Stereo 48kHz/16-bit): a nice background on this film.
Extended interview with Peter Weir (25:00) (English Dolby Digital Stereo 48kHz/16-bit): a 2003 interview with the film's director
Everything Begins and Ends  (30:24) (English Dolby Digital Mono 48kHz/16-bit): Criterion Collection produced this 2014 with interviews with producers Hal and Jim McElroy, executive producer Patrisia Lovell, cinematographer Russell Boyd, and actors Helen Morse and Anne Louise Lambert.
A Recollection…Hanging Rock1900  (26:13) (English Dolby Digital Mono 48kHz/16-bit): a background piece on this film with excerpts from the film.
Homesdale (49::52) (English Dolby Digital Mono 48kHz/16-bit): Peter Weir's black comedy was the set up film for Picnic at Hanging Rock.
Trailer
Program booklet with an essay by Megan Abbott, an excerpt from critic Marek Haitof's book, Peter Weir: When Cultures Collide, and a new paperback edition of the original novel.
The Definitive Word
Overall:
[Rating:4.5/5]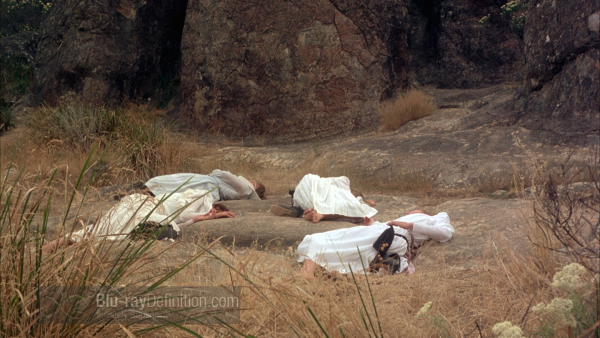 This beautifully shot film is all about creating an alternating universe of mystery and repressed sexuality. The actors are first-rate and respond to a terrific script and direction, creating a sustained tension that underpins the story. The tantalizing questions that linger at the end will surely provoke much discussion and make this film one that bears repeated viewings. For Joan Lindsay's own answers to these questions, there is a posthumously published final chapter to Picnic at Hanging Rock. Highly recommended for all film lovers' short lists.
 Additional Screen Captures
[amazon-product]B00J2PQZBC[/amazon-product]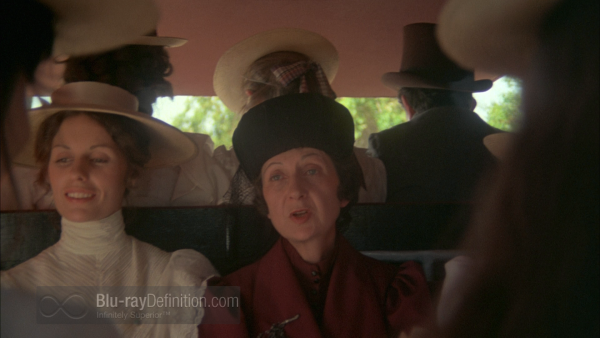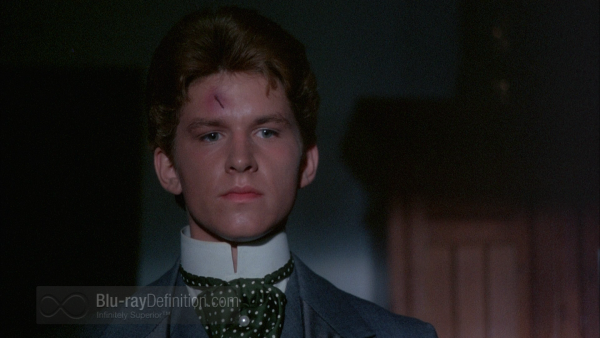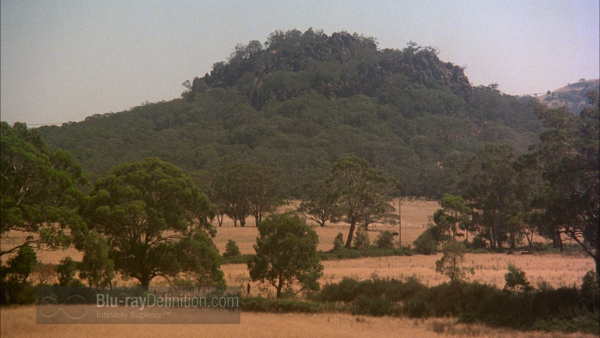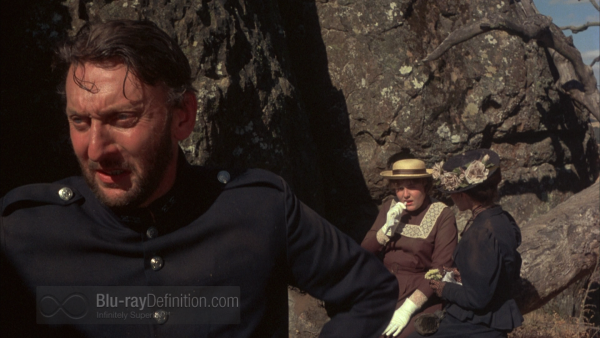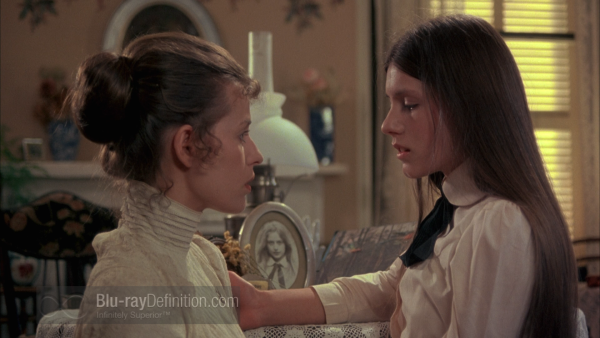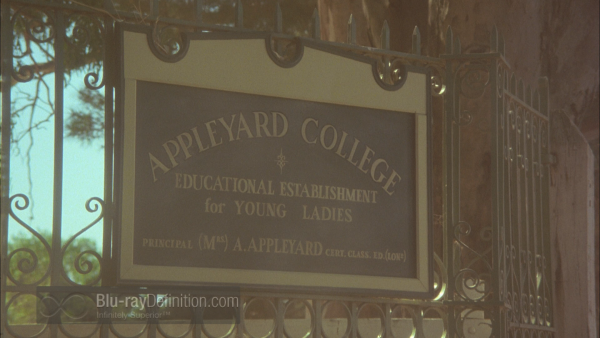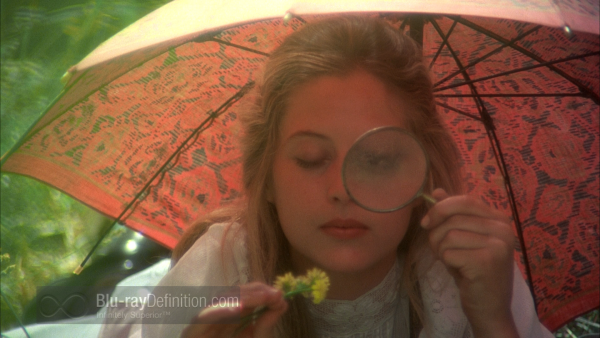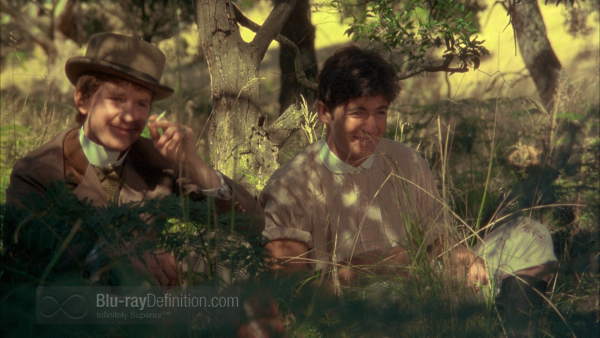 [amazon-product]B00J2PQZBC[/amazon-product]