–
The Film
[Rating:3.5/5]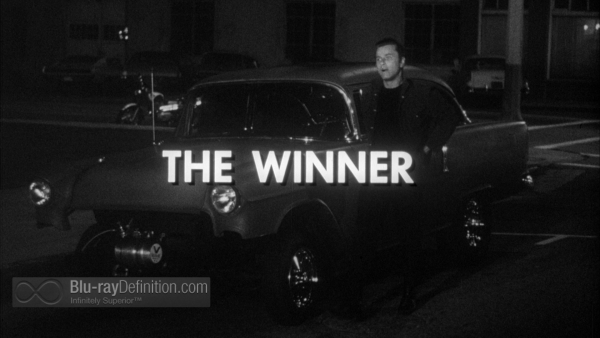 Cars, girls, and more cars! Pit Stop had it all and not a moment too soon as the 1960s were on their way out. One cannot help look at Pit Stop and see the carryover 195os aesthetic that it exudes plenty of confidence. Rick Bowman (Richard Davalos) is into illegal street racing in order to make a buck but when that lands him in jail a wealthy benefactor named Grant Willard (Brian Donlevy) arrives to bail him out. It seems that this rich benefactor is into racing of the legitimate kind and needs a more technical driver to take the reigns.
Willard already has a very competent but hotheaded driver in Hawk Sidney (Sid Haig), so Rick balances out the equation. This of course leads to a rivalry between Hawk and Rick that will need to be squashed if Willard and company is to remain relevant in the racing field. To complicate matters more Ellen McLeod (Ellen Burstyn) is the wife of a fellow veteran driver that Rick eventually hooks up with.
Pit Stop mixes up several genres or sub-genres of film. You have the drag racing mixed in with the existential meaning of it all mixed in with a light love story. Does it all work? Sure it does. The scenes of figure 8 racing are actually quite anxiety inducing, because those are real cars going really fast almost running into each other where the track loop meets. The film may have been made for only $35,000 but every cent is up on that screen — it's a Roger Corman staple.
I should also make note that this Arrow Video edition is Jack Hill's approved edition and is sourced from his 35mm answer print. I am aware of there being another Blu-ray release with the "Roger Corman" authorized release moniker on it. Apparently that one has a different transfer? I have not watched it to compare, so I cannot say which one looks better. Furthermore, there was a previous Arrow Video UK release of this edition in 2014. That transfer and this transfer are identical. This release is region AB, though.
Video Quality
[Rating:3.5/5]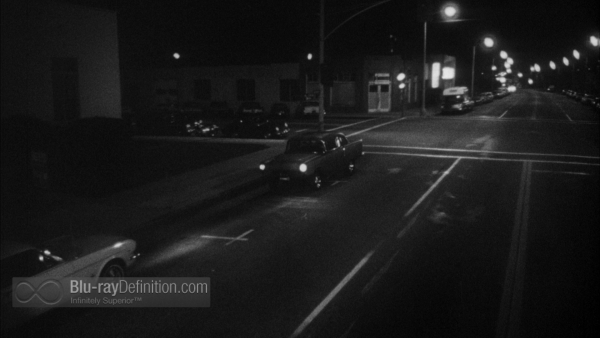 Pit Stop is presented in 1.78:1 and it was shot in glorious black and white. This restoration, while more than adequate, still has a bit of a problem or two. During several scenes in the race, whether it was stick footage or not, vertical lines burnt into the print make their presence known. There's no getting around that but they're there. Outside of those problems everything else looks fantastic. Film grain structure is stable, contrast doesn't seem to have been tinkered with, and sharpness levels are great. I did not notice any DNR or boosting issues and the black and white photography was gorgeous. Arrow USA continues to impress!

Audio Quality
[Rating:4/5]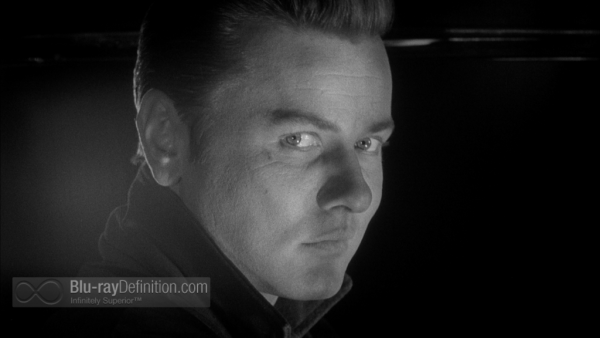 Pit Stop is presented in a 24-bit LPCM track. Dialogue, effects, ambience, music, etc., share the space and not one element takes over the other. The one channel mono track breathes with lively tunes and action, and frankly, this is the way you do things when it comes to remastering limited channel programming. Echoing, clipping, etc., are not present. Music, loud as it is, never drowns out the dialogue levels and neither does the racing. This is an outstanding audio track that compliments the video rather well.

Supplemental Materials
[Rating:3.5/5]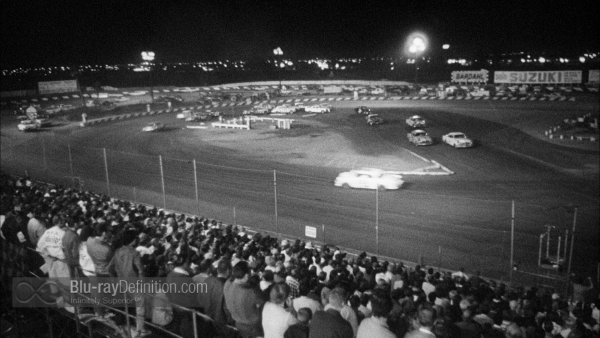 This Blu-ray edition features a thoughtful and entertaining commentary track by director Jack hill and a couple of featurettes with Hill, Roger Corman, and Sid Haig. Haig is a very entertaining fellow, I'll tell you that much. Rounding out the special features is a short featurette on the restoration process and a theatrical trailer. The special features on this Blu-ray package are great and are presented in high definition.
New UK exclusive audio commentary with director Jack Hill moderated by his biographer Calum Waddell
Crash and Burn! – Jack Hill on the making of Pit Stop (HD)
Drive Hard — Actor Sid Haig speaks about his experience of acting in Pit Stop (HD)
Life in the Fast Lane – producer Roger Corman on the genesis of Pit Stop (HD)
Restoring Pit Stop Restoration demonstration with Technical Supervisor James White (HD)
Original Trailer (HD)
Reversible sleeve featuring original and newly commissioned artwork by Jay Shaw
Collector's booklet featuring new writing on the film by critic Glenn Kenny and musicologist and writer Gray Newell on the film's soundtrack, illustrated with original stills and artwork
DVD

The Definitive Word
Overall:
[Rating:3.5/5]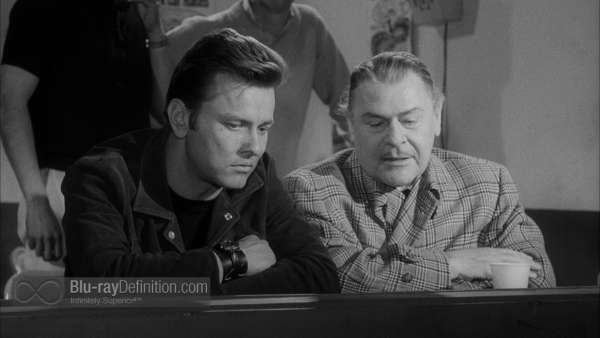 Pit Stop was a fun enough film. Some of the drama is a bit stilted but works in the overall grand scheme of things. The technical specifications on this Blu-ray are above average and the extras balance it all out. In any event, if you want a nice "at the drive-in" flick to watch tonight then look no further than Pit Stop. It will take you on a whirl.

Additional Screen Captures
[amazon-product]B00X43VSHE[/amazon-product]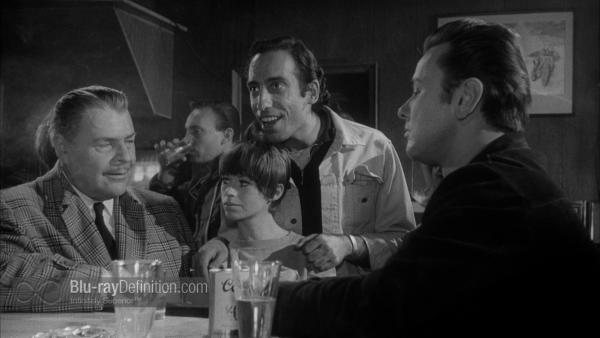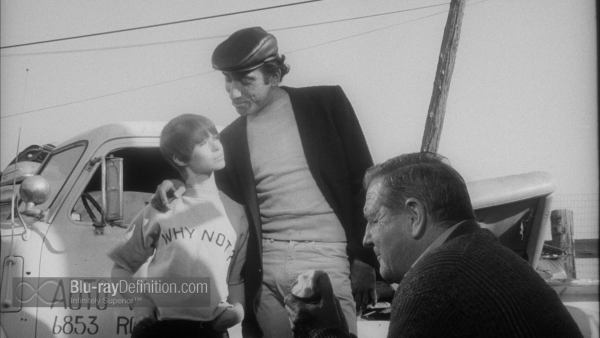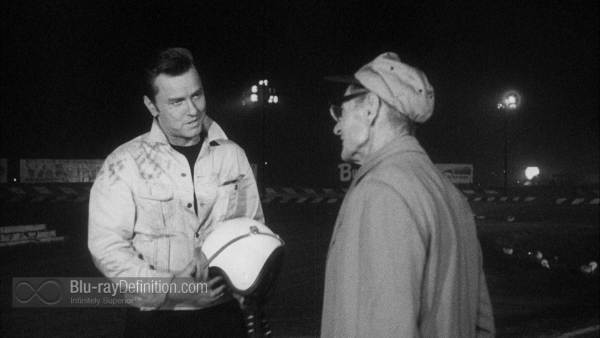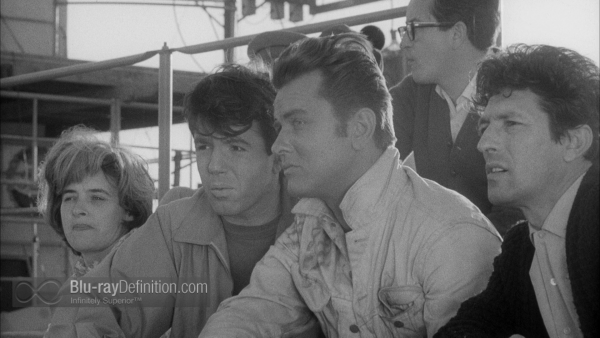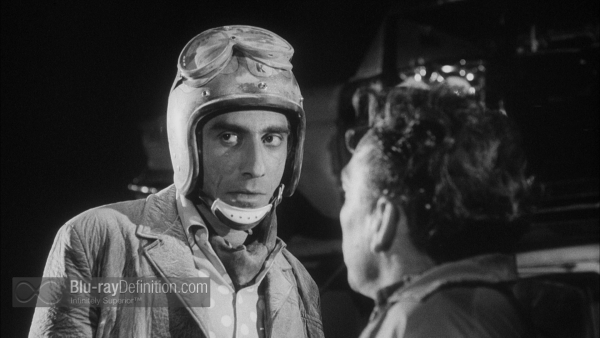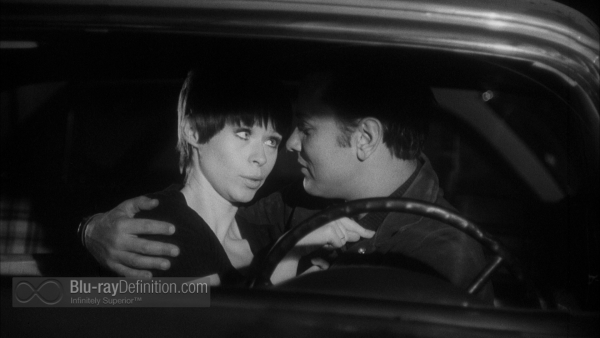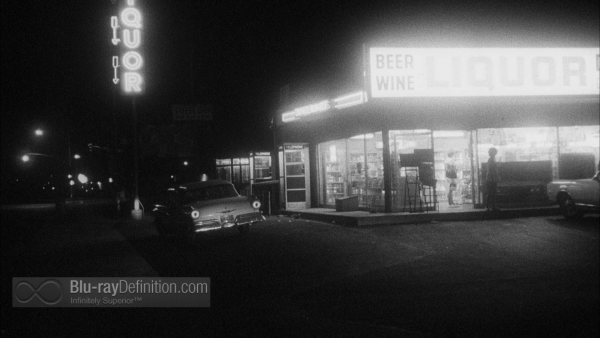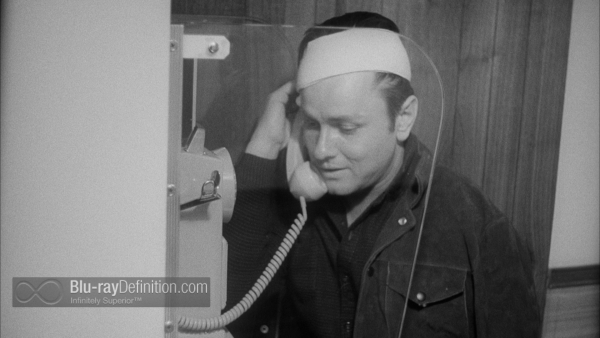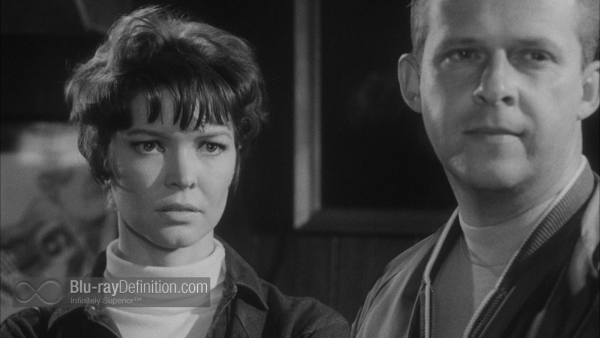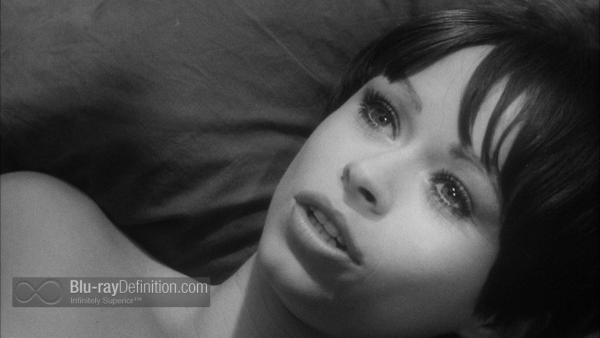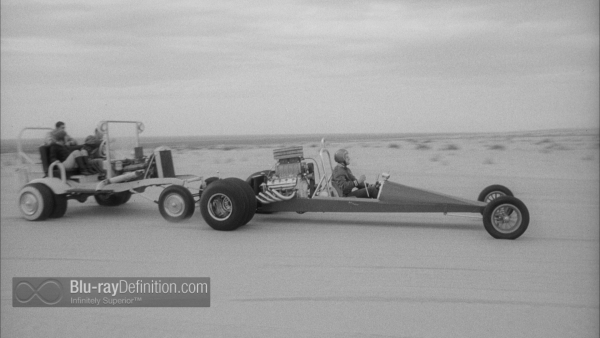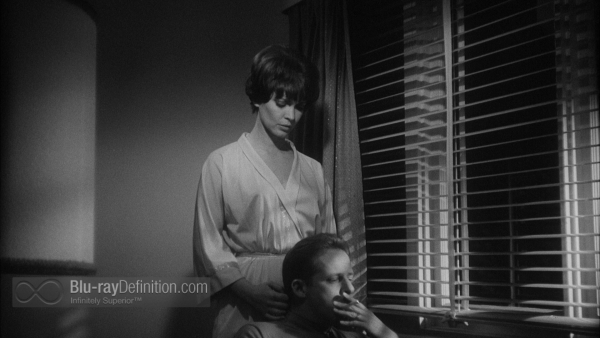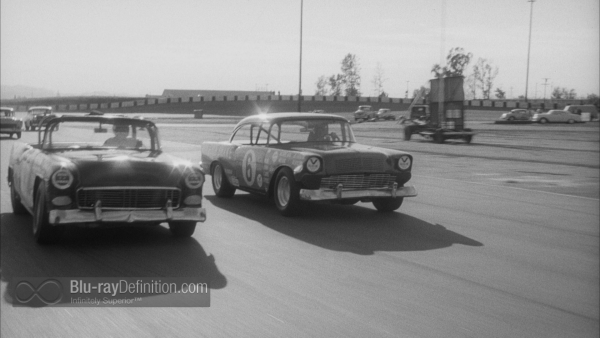 [amazon-product]B00X43VSHE[/amazon-product]