– –
The Series
[Rating:4/5]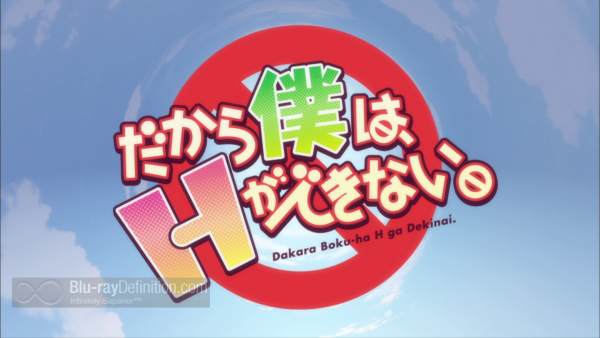 So, I Can't Play H (だから僕は、Hができない。), the anime adaptation of the series of light novels by the same name by Tachibana Pan, is an immediately addictive blend of fantasy action and fan service. The unusual twist here far more interesting than the last series I reviewed in this genre, Aesthetica of a Rogue Hero, which just felt like it was going through the motions. That's not to say So, I Can't Play H one doesn't bear a resemblance to other series of a similar ilk. The one that comes to mind the most is Shakugan no Shana. I mean, one would seriously have to be blind or living under a rock not to see the similarities between these two – the crimson-haired, mystically-powered heroine and the high school boy with a powerful force hidden within, the two protagonists slowly falling in love without even realizing it while doing battle side-by-side. Of course, Shakugan no Shana in no way fell into the "fan service" genre, whereas this series is loaded with it. Fans of fan service need not worry, there's plenty of skin, but the creators manage to avoid most of the cliches of the genre while providing it. No hot springs or beach episodes, just a lot of cute girls battling with their clothes torn to shreds.
But before I give too much away here, So, I Can't Play H is about a perverted high school boy, Kaga Ryosuke, who unwittingly enters into a temporary contract with the beautiful Grim Reaper, Lisara Restall, from an alternate world known as Grimwald, where they power themselves off of humanity's spiritual energy. Lisara needs to feed off of Ryosuke's energy in order to stay in the world of humans, the catch is, Ryouske can only power up when he's being perverted, which doesn't seem to be a problem for him, especially when Lisara starts doing battle with strange creatures that constantly tear her clothes off. The problem facing them both, most seriously for Ryosuke though, is that he only has three weeks left to live, and Lisara needs to find a powerful source of energy somewhere in Ryosuke's high school she's been sensing, both to help him stay alive and to save her home world from a civil war that's brewing.
The imagery in So, I Can't Play H is enticing, to say the least. The character designs are more than up to snuff for both the fantasy and fan service genres, although the backgrounds are often lapse into  amorphous, speckled blobs, like they were going for some sort of impressionist effect. It just makes the image look noisy an indistinct.
As with most of the series in this genre of anime, Ryosuke is given not one, but a few girls to be surrounded by, and they are all uniquely designed and portrayed. His childhood friend, the well-endowed Mina, is a shy, bookish girl with a crush on him. The rest of the girls are all reapers from Grimwald, all enter originally as sort of antagonists, but quickly become allies. Quele, Lisara's younger, distant cousin, is a loli-goth type who develops a crush on Ryosuke while entered into a temporary contract with Mina, and then there's Iria. Iria is a buxom blonde Idol and a rival from Lisara's school days. Ryosuke has a big crush on her from before he knew she was a reaper. The interplay between these ladies and their "rivalry" over Ryosuke's affections is partly what makes for the charm of So, I Can't Play H. It's a plot device that goes all the way back to Tenchi Muyo!, but still works.
Video Quality
[Rating:4/5]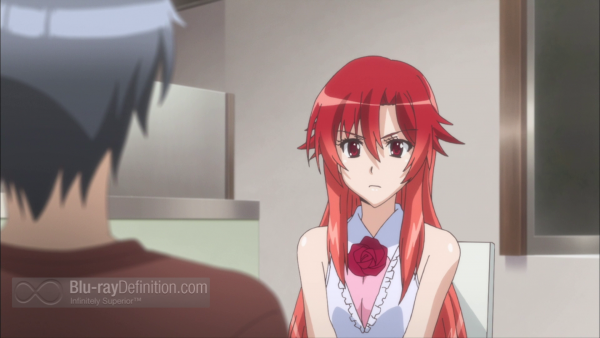 An AVC/MPEG-4 1080p encodement of the digital animation is included on Blu-ray, and while there is no visible stairstepping around the line art, some occasional banding can be spotted and the image does look somewhat soft, not quite as crisp as it could be. The sort of noisy background art this series favors doesn't help matters either. At least colors, especially primaries, particularly those reds, looks really good.
Audio Quality
[Rating:4/5]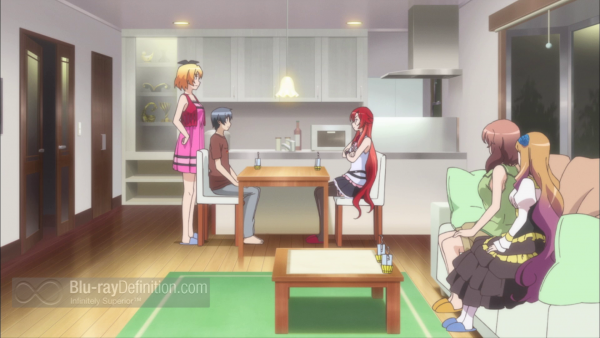 Bad news for you dub fans out there, this one only comes with the original Japanese-language soundtrack in a rather fine DTS-HD Master Audio 2.0 (48kHz/24-bit) stereo mix, I might add. The dialogue is clear, dynamic range is wide, and so is the stereo imaging for that matter. The English subtitles seem fine, although I don't believe them to be exactly literal in all instances.
Supplemental Materials
[Rating:2.5/5]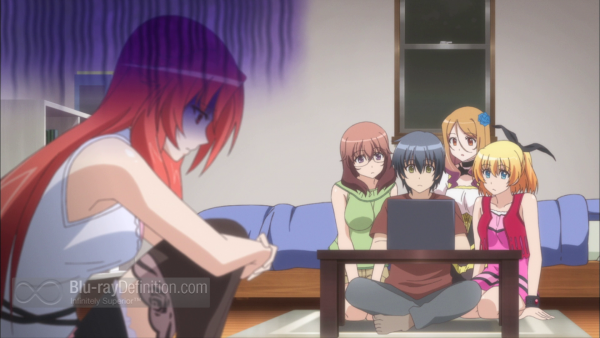 Clean Opening Animation
Clean Closing Animation
Japanese Promo (1.78:1; 1080p/24; 00:02:07)
Japanese TV Spots (1.78:1; 1080p/24; 00:00:38)
Art Gallery (1.78:1; 1080p/24; 00:01:54)
Sentai Filmworks Trailers
Disc Credits
The Definitive Word
Overall:
[Rating:4/5]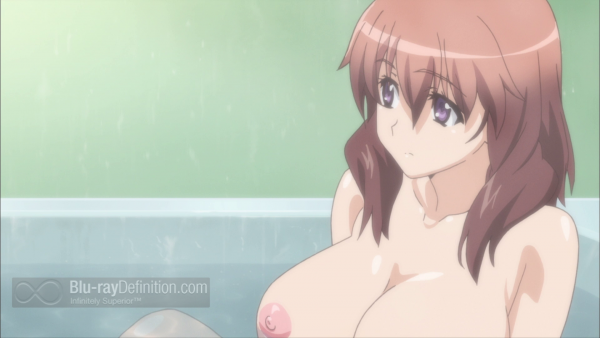 So, I Can't Play H takes familiar themes, stirs them up and comes up with something, while not wholly new, is still enjoyable. You'll be hooked pretty quickly on this one, from the gorgeous character designs to the nail biting action.
Additional Screen Captures
[amazon-product]B00EZ227DW[/amazon-product]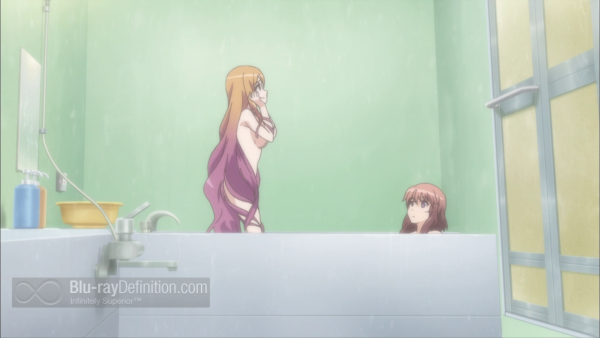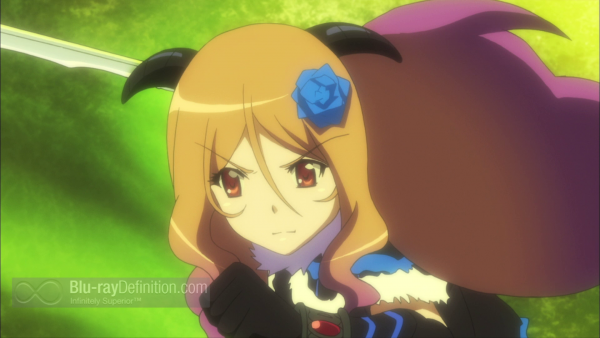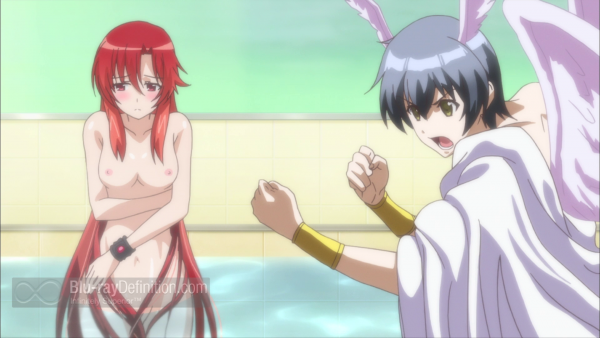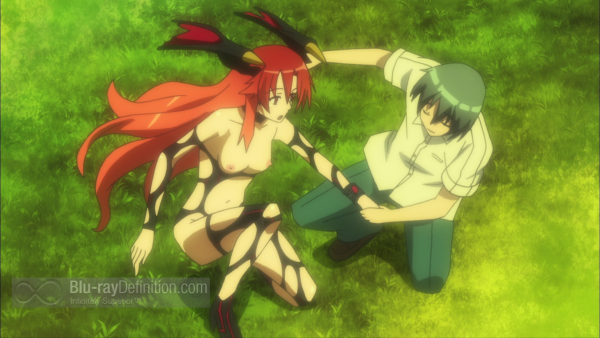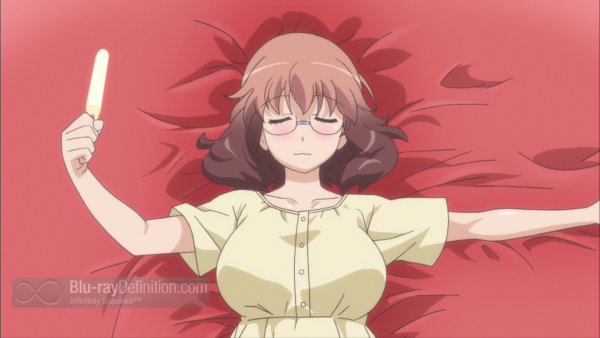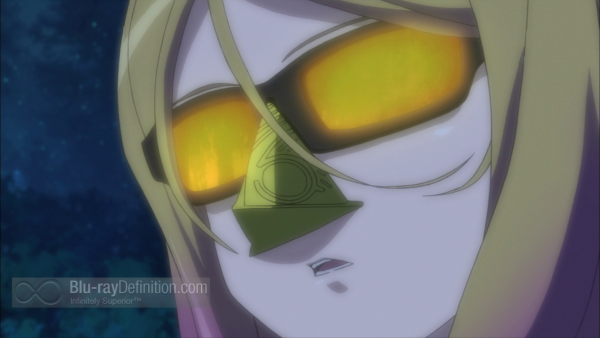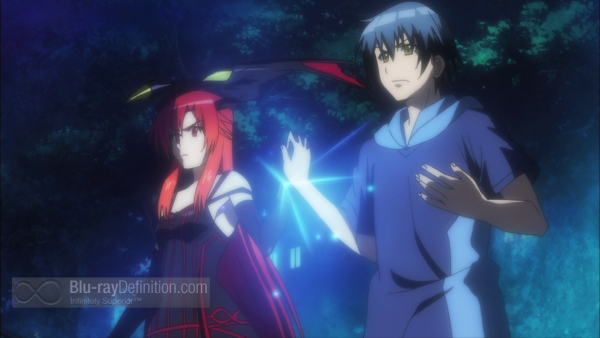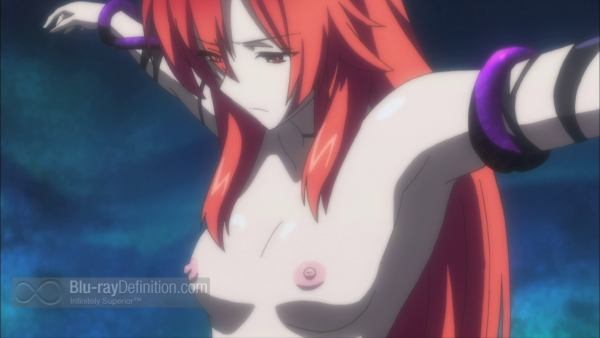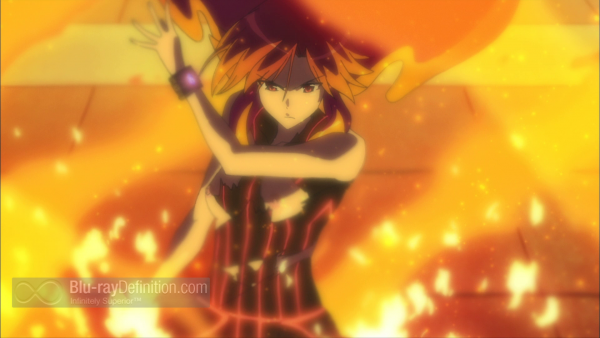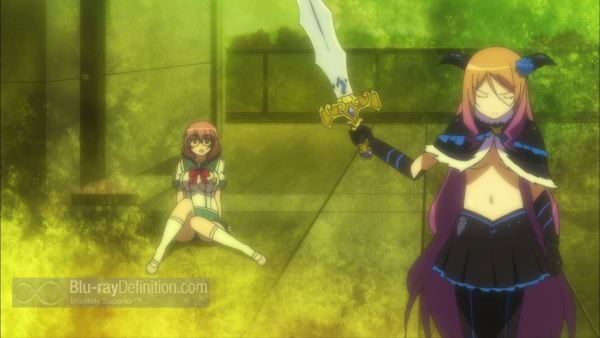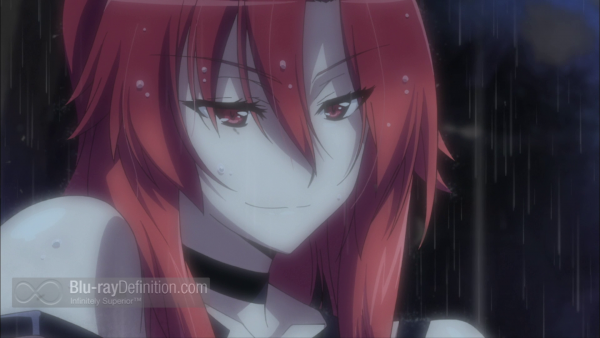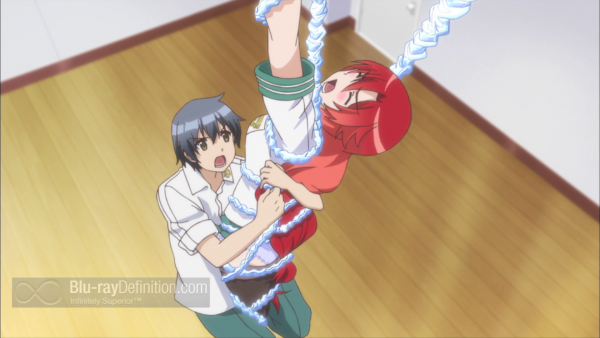 [amazon-product]B00EZ227DW[/amazon-product]