– –

The Film
[Rating:2/5]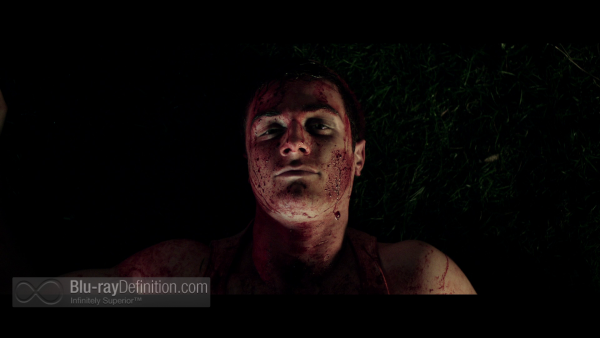 Poker Night is one of those flicks that advertise itself as a horror movie by the cool and creepy artwork on the cover. The film is more of a thriller than actual horror film and uses elements from other films to tell its story. Poker Night centers on Detective Jeter (Beau Mirchoff), who has been invited to a coveted poker game hosted by other bigwig senior Detectives. The big guys include Calabrese (Ron Perlman) and Bernard (Giancarlo Esposito). The film shifts back and forth between Jeter and the guys' poker game, because as we see, a masked serial killer has kidnapped Jeter. The only thing keeping Jeter alive are his wits and the words of wisdom given to him by the senior members at the famed poker game.
The film juggles the scenarios back and forth in a clear to understand manner and my attention was kept until the third act where I kind of got lost. Poker Night is an extremely ambitious little thriller, looks great, and is acted confidently. The problem is that it tries to tell too much too fast. I think that's where I got lost. The best part of the film would have to be during each of the cop's individual stories and the origin of the serial killer. The serial killer's origin is told in a hyper stylized flashback that features the killer wearing his mask as he tells Jeter that he used to be just a regular guy. What's hysterical is that it shows the serial killer in a business suit at meetings, at home, at social events, wearing the stitched mask. It reminded me of Jack from the Jack in the Box commercials.
Our veteran actors do an admirable job in their roles as relatively hard-boiled cops. The poker game is their release and they get to reminisce about how badass they were on various cases and how they're now, sort of, passing the torch to guys like Jeter. Poker Night didn't really have one of those twisted endings, because the identity of the killer was telegraphed quite early, and at that point I just wanted resolution. I should point out that for a low budget endeavor such as this one all of the production values were great, the cinematography was outstanding, and so were the visual and practical special make-up effects used throughout.
Poker Night could have used a tighter script, but the overall film is not totally unwatchable. Far from it — there's just better stuff out there. I do give major props to the "Macabre" genre label of XLRator Media. Housebound and The Mule were entertaining (Housebound was especially great) and am glad that they're cranking out more specialty titles. They're obviously not all going to be good, but the more releases the better. Please keep reading to see how the video, audio, and special features stack up on this Blu-ray release.

Video Quality
[Rating:5/5]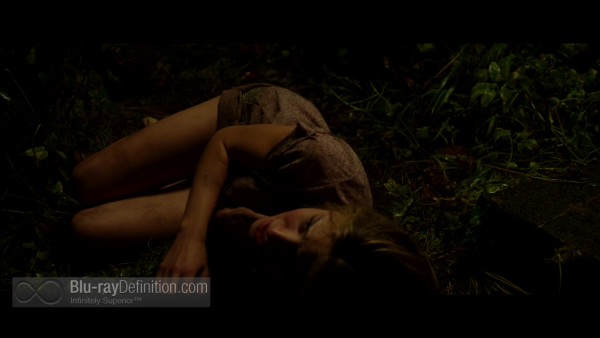 Poker Night is presented in a mighty 2.40:1 aspect ratio. For a low budget film like this one to have such a stellar video presentation is a testament to the wizards at the mastering plant. Poker Night looks great. Half the film takes place in a low-lit room while men drink and smoke and tell stories. The interiors give off a very nice warm feel to the proceedings while the exteriors are quite the opposite. You have folks running around in the night — those scenes at night are crush and compression free. Contrast and sharpness levels were also kept in check. Flesh tones appeared nice and normal and I didn't detect any instances of dirt, debris, or noise while watching the film. As I mentioned before – these Macabre label releases from XLRator are really high in quality when it comes to video presentations. Let us see how the audio stacks up.

Audio Quality
[Rating:4/5]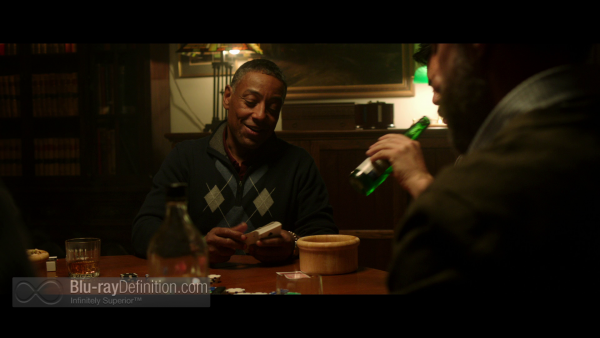 Poker Night is presented in English DTS-HD Master Audio 5.1 (48kHz/24-bit). This is a very robust lossless soundtrack that gives the film a higher nudge in terms of quality and depth. Usually studios skimp on giving films like this any sort of bells and whistles when it comes to the technical specifications. Poker Night isn't your average thriller with all sorts of things flying around at you. It's a very front-driven film and the center channel handles everything it gets thrown at it. The rear channels keep the ambience on high, while the LFE channel handles the rumbles easily. Dialogue levels are crisp and clean and I did not notice any hints of clipping, distortion, or echoing. Neither the rear channels nor the front channels ever got tangled up. It's not a reference track by any means but it's way above average.

Supplemental Materials
[Rating:0.5/5]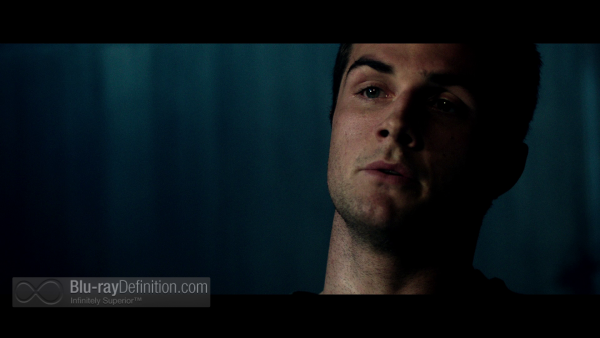 There's only special feature on the Blu-ray and it's for the theatrical trailer. It's presented in high definition.

The Definitive Word
Overall:
[Rating:2.5/5]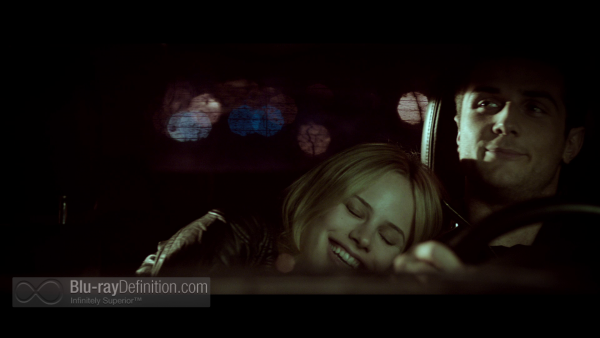 Poker Night is not an unwatchable film at all but it's nothing special. Outside of a few creative quirks that I really enjoyed the film doesn't really say much. The video and audio specifications are topnotch, though, but the lack of extras buries the overall rating. If you were really bored and at all curious I would recommend a rental.
Additional Screen Captures
[amazon-product]B00PV09C58[/amazon-product]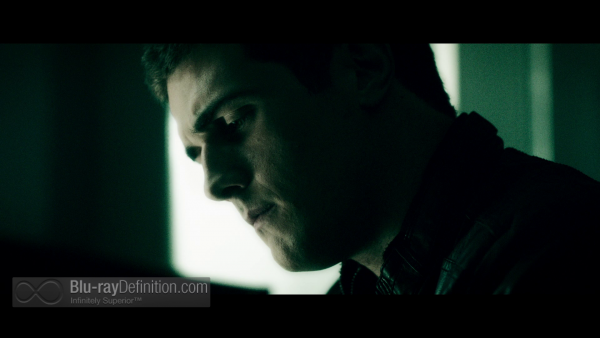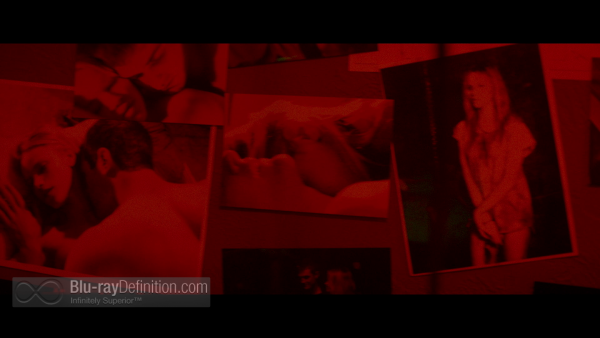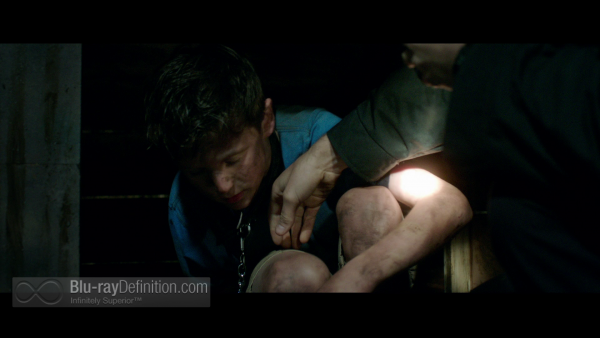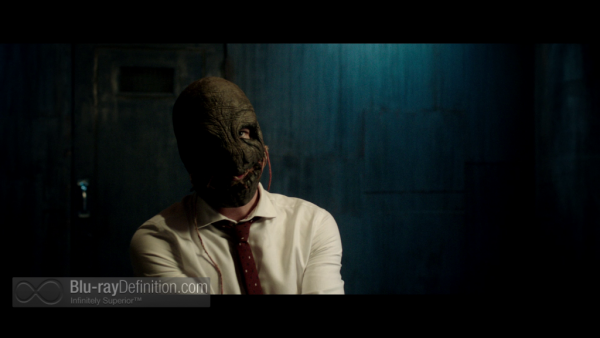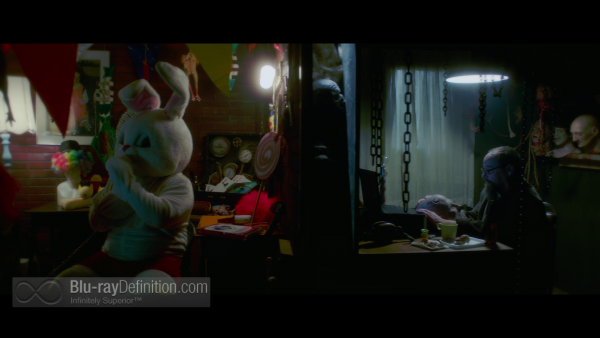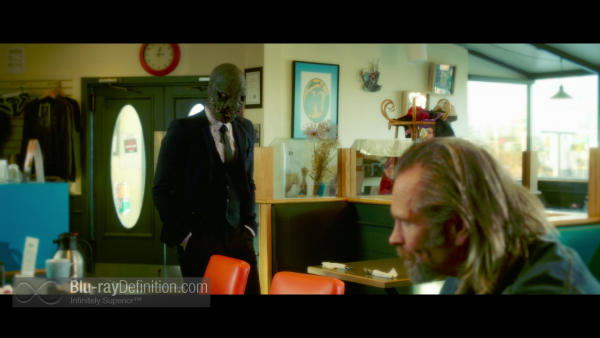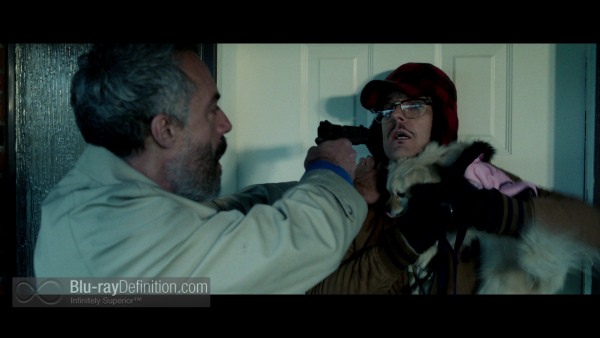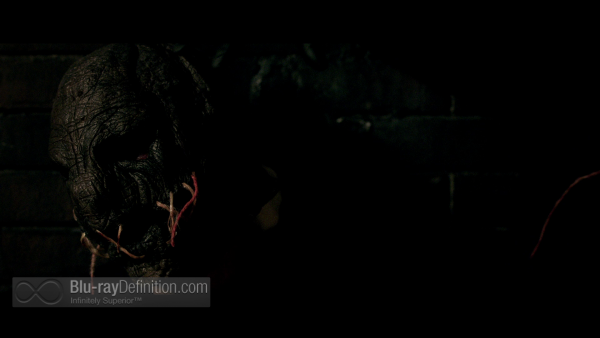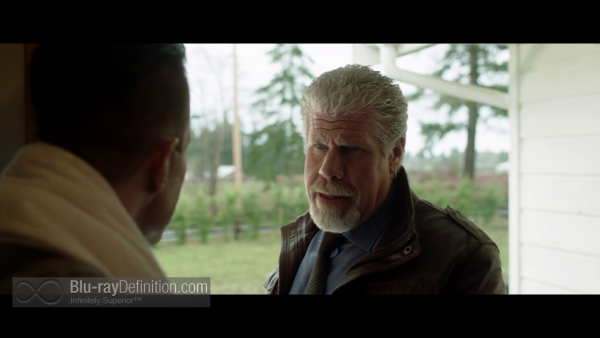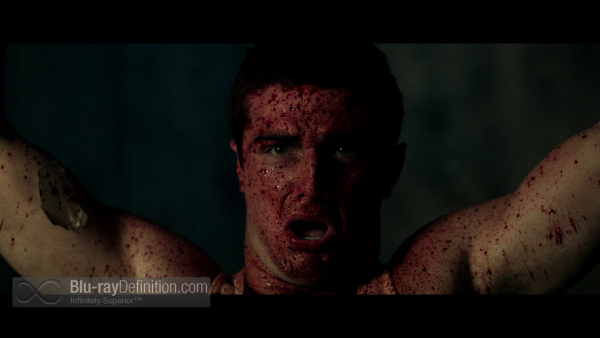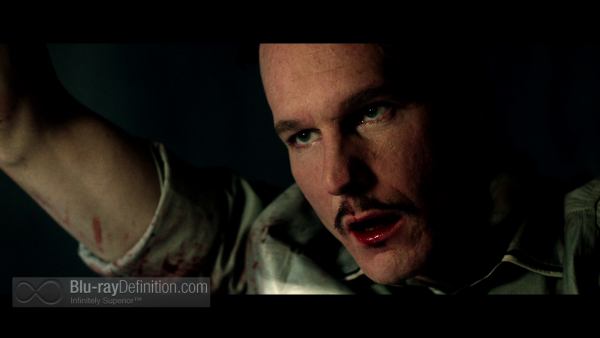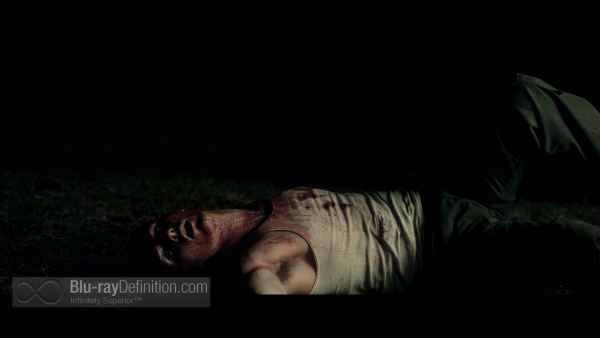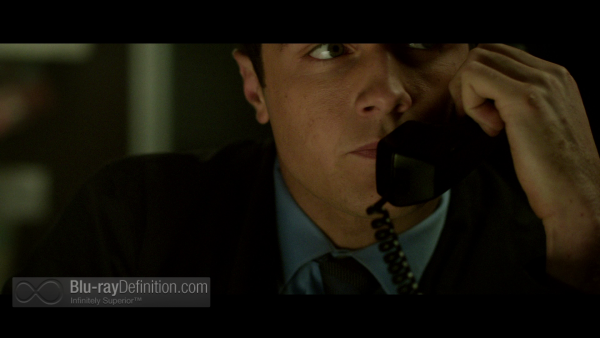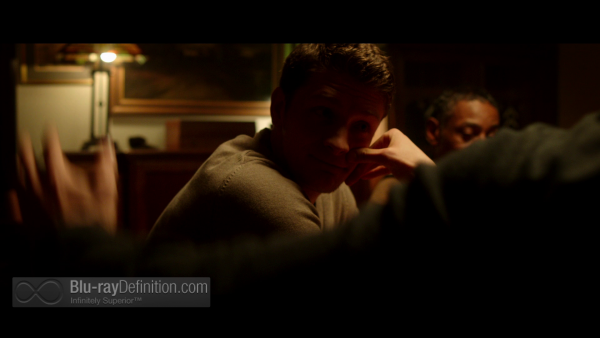 [amazon-product]B00PV09C58[/amazon-product]