– –

The Film
[Rating:3/5]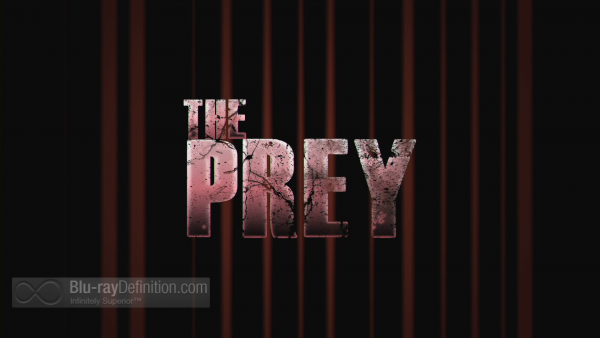 In this French thriller from director Eric Valette (Super Hybrid), convicted bank robber, Franck Adrien (Albert Dupontel), confides in his seemingly trustworthy cellmate only to find out that the quiet, retiring man is not who he thought he was. Now Franck breaks out of prison in a desperate effort to save his family from a madman. Of course, Franck has the law on his trail in the form of hot shot detective Claire Linné (Alice Taglioni).
Vallette has never been known for crafting anything short of the most absurd, escapist films one can imagine. In that regard, he may be quite similar to his fellow Frenchman Luc Besson. Just look at his 2010 effort Super Hybrid about a hot rod with a mind of its own. Although these two films are different thematically, they share a similar nonsensical sort of plot that requires you to overlook certain glaring holes.
Here, in The Prey, Vallette, working from a screenplay by Laurent Turner and Luc Bossi, has us following no less than three games of cat and mouse. The first, between Franck and his former cellmate Jean-Louis Maurel (Stéphane Debac) who turns out to be a serial killer of young girls who has his sites set on Franck's daughter and his money. Maurel's plan is to steal Franck's daughter and set him up for the murders that he committed by leaving behind clues for the police that lead back to Franck. The second game of cat and mouse is between Franck and Claire, who, as it turns out, immediately develops a suspicion that Franck may not be the killer everyone else thinks he is and may be on the run for a reason.
The film is best when it is active and Vallette is good at that. He gives us the requisite train top chase scene, car chases, and crashing escapes through windows. The score from Noko pulsates, keeping us agitated and feeling intense. However, when things slow down and further extrapolation is required, The Prey starts to implode on itself. Too many unanswered questions, too many obvious setups, and too many unbelievable outcomes.
Video Quality
[Rating:4/5]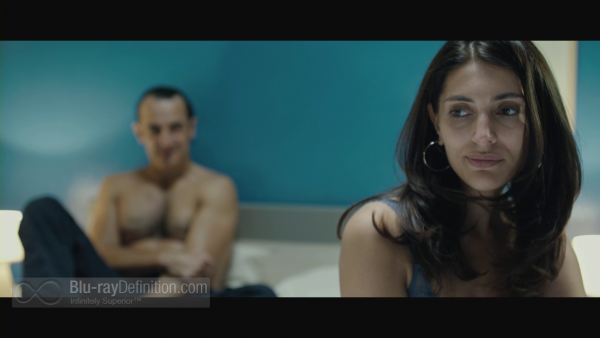 The AVC/MPEG-4 1080p encodement of The Prey on Blu-ray from Cohen Media Group offers a clean picture absent of noise or compression issues. The contrast could be just a little stronger, given that we never get really stark whites or oily blacks. That said, the nuance in shadows is good and textures are spot on, in close-ups and distance shots.
Audio Quality
[Rating:4.5/5]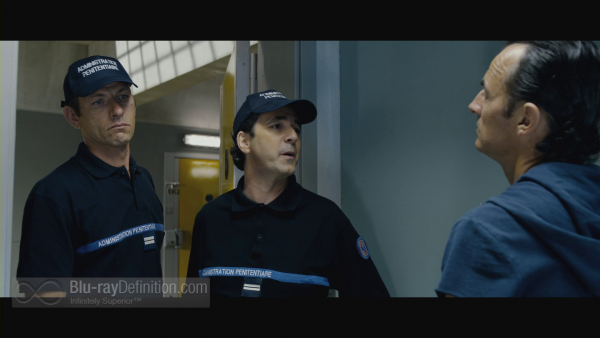 The original French-language soundtrack and an English dub are offered in lossless DTS-HD Master Audio 5.1 (48kHz/16-bit). I used the French soundtrack as my reference. It provided very clear dialogue, a natural range of dynamics with lots of headroom to spare and a good bit of audible atmospheric effects in the surround channels.
Supplemental Materials
[Rating:2.5/5]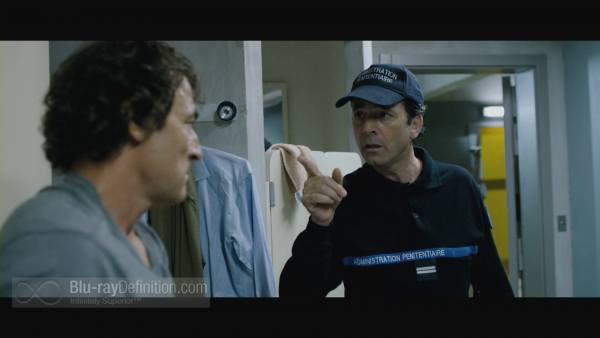 We get an interesting interview with the director and some B-roll footage in the Behind-the-scenes featurette, as well as a thin booklet of production stills and credits.
The supplements:
Behind-the-Scenes Featurette (1.78:1; SD; 00:38:09)
Interview with the Director Eric Valette (1.78:1; 1080p/24; 00:13:29)
Theatrical Trailer (2.35:1; 1080p/24)
The Definitive Word
Overall:
[Rating:3.5/5]
The Prey is an escapist action thriller if ever there was one. While Eric Valette succeeds in keeping us on our toes with his fast-paced action sequences, on the whole the film does not live up to its potential and has too many plot holes.
Additional Screen Captures
[amazon-product]B00FXOO16C[/amazon-product]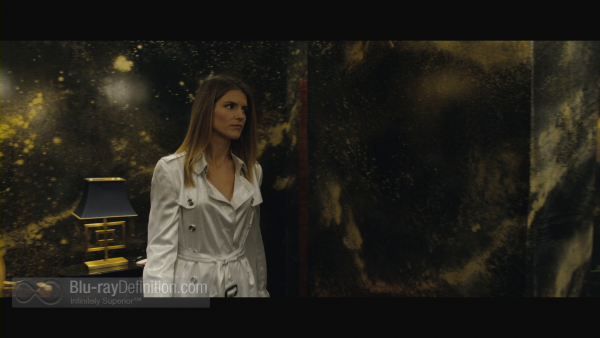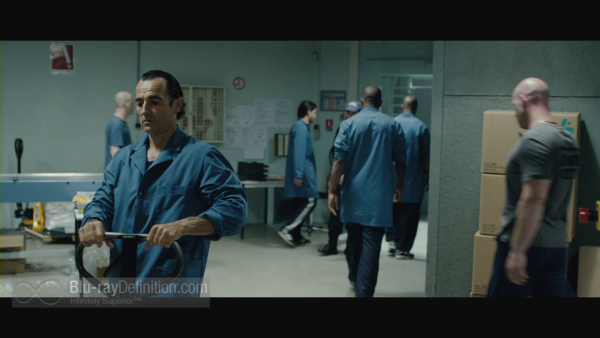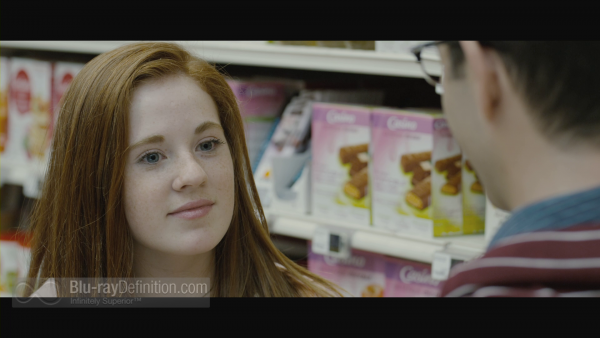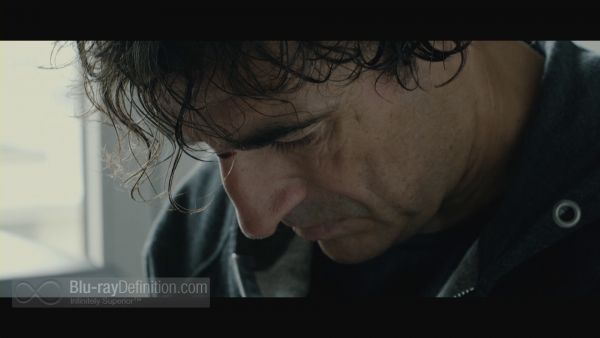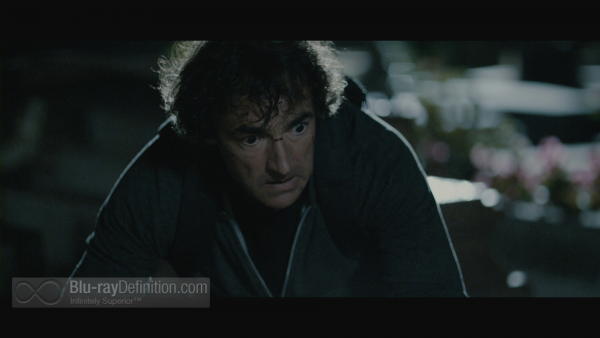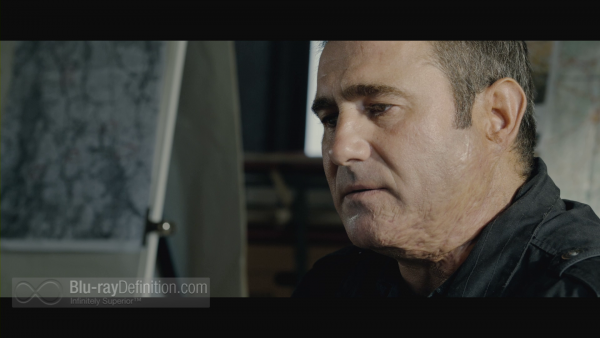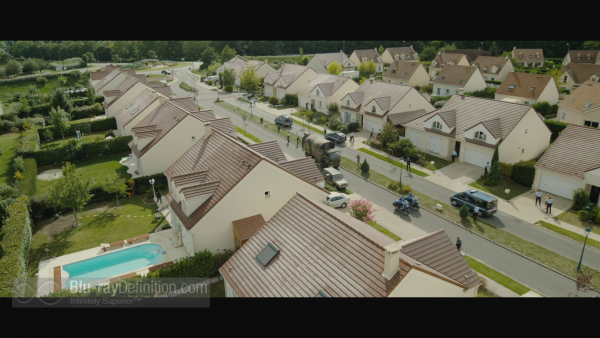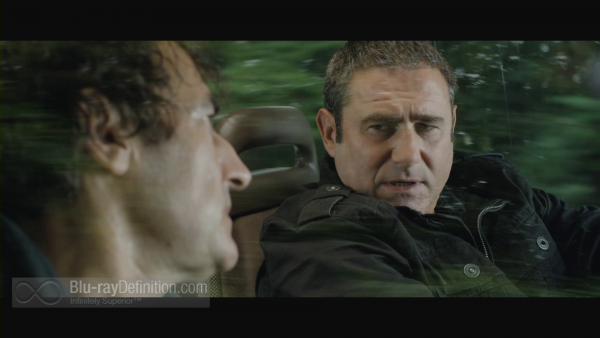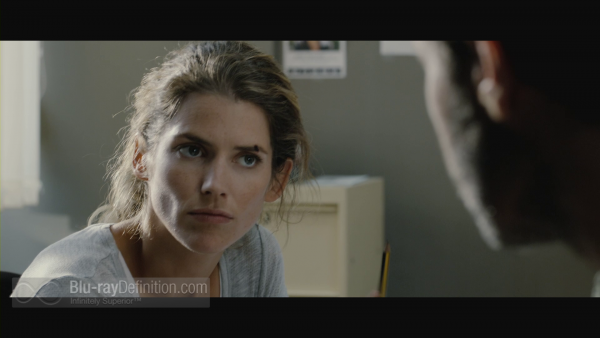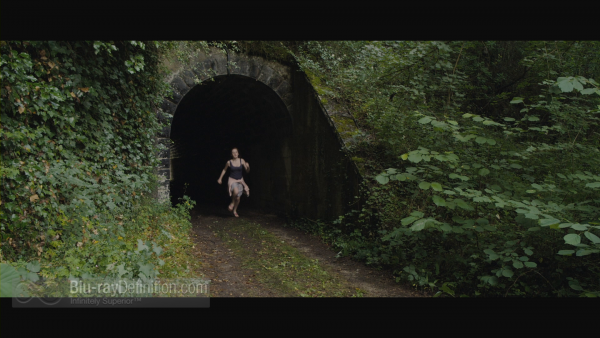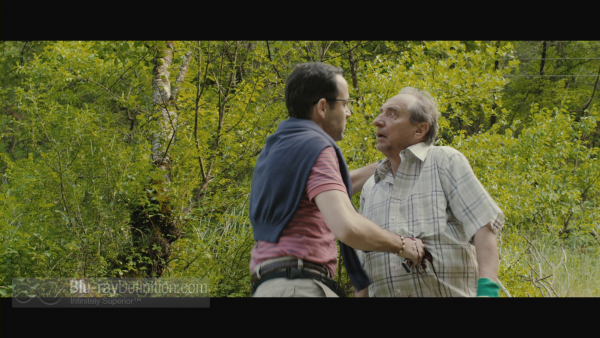 [amazon-product]B00FXOO16C[/amazon-product]