– –

The Series
[Rating:4/5]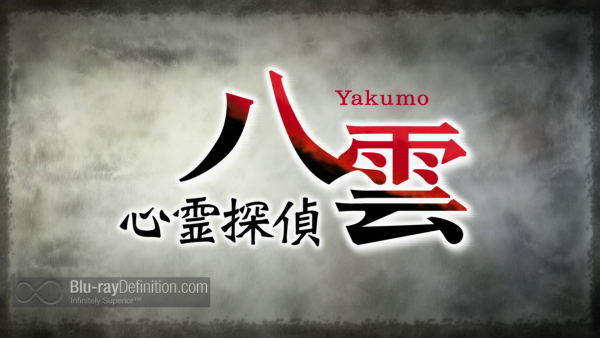 This supernatural detective thriller, Psychic Detective Yakumo, is based on the novel by Kaminaga Manabu. The main protagonist is Saito Yakumo, a college student who lives as a loner in the school's Film Appreciation Society clubroom. He is an orphan whose mother tried to kill him when he was younger because if his strange, red eye that allows him to see the dead. It has made him an outcast, but it comes in handy when one day fellow student Ozawa Haruka walks into the clubroom and asks him to help her friend whom she believes has been possessed by spirits. Yakumo lets her know that he cannot cleanse evil spirits, he can only see them and try to reason with them. The two don't easily get along, owing to Yakumo's blunt, off-putting, and sarcastic nature, but he does help Haruka's friend out nevertheless, and she is grateful. She finds her self checking in on Yakumo, and also getting tangled up in a number of investigations with him as he helps a police detective friend of his, Gotou Kazutoshi, solve strange cases tied to ghosts. The biggest case of all, however, turns out to be connected to the person responsible for his mother's death. Strangely, his time spent with Haruka seems to be the one thing that can save him from the pain he has been holding inside for so many years.
This is a wonderfully acted and written series that also has the advantage of having some beautiful animation to go along with. It might not be groundbreaking in its designs, but it is filled with awesome realism in its background art, and character designs that are striking. The darkly hued color palette lends a tone of mystery to the already suspenseful storyline as well.
The creators also fill Yakumo's world with a small but lovely circle of strangely esoteric and eccentric characters. His young cousin Nao, for example, is deaf and cannot speak, but she can sense the feelings of the people around her. His uncle Isshin, a Buddhist monk, has taken to wearing a red contact lens on one eye to mimic Yakumo and take on some of the burden Yakumo has had to face his entire life. Then there is Gotou who wears a hardened exterior, but is really a softy inside. He is also the one who saved Yakumo from his mother when she tried to kill him.
This series offers up a little bit of everything, mystery, romance, drama, and the supernatural. There should be something for everyone here to like, and although it does tend to move along at a rather even keel most of the time until reaching a rather shocking denouement, then a strange sort of anticlimax in its final episodes, it is still an ultimately satisfying series on the whole.
Video Quality
[Rating:4.5/5]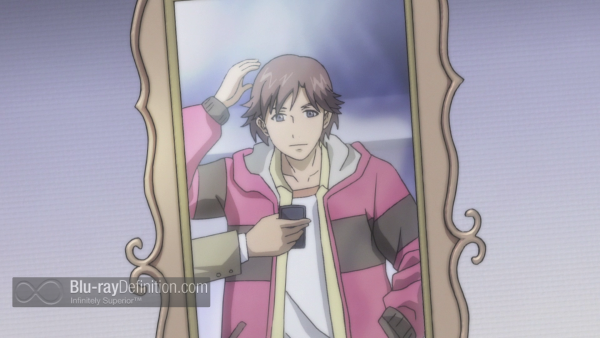 The digital animation for Psychic Detective Yakumo is but gritty by artistic choice, but it looks very good nonetheless in this AVC/MPEG-4 1080p/24 encodement on Blu-ray from Sentai Filmworks. The line art is crisp and the colors are well saturated. We get no issues with banding, compression noise, or aliasing.
Audio Quality
[Rating:4/5]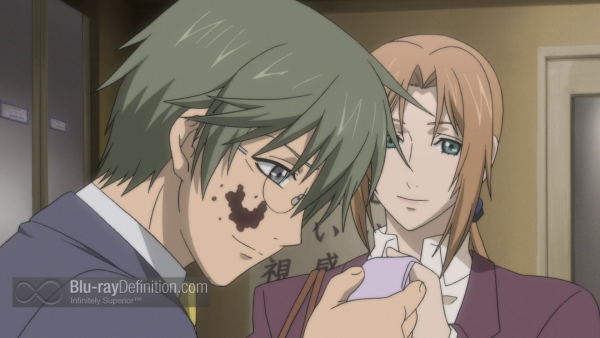 Psychic Detective Yakumo comes only with its original Japanese soundtrack in DTS-HD Master Audio 2.0 Stereo (48kHz/24-bit). It's a good mix with a fine sense of stereo separation and an enjoyable voice cast.
Supplemental Materials
[Rating:0.5/5]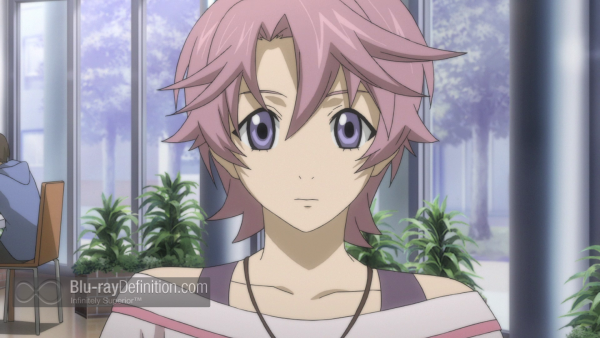 Clean Opening Animation
Clean Closing Animation
Sentai Filmworks Trailers
Disc Credits
The Definitive Word
Overall:
[Rating:4/5]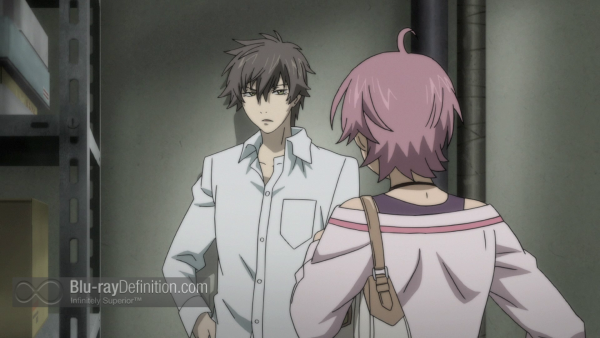 A solid supernatural thriller with gorgeous animation and great voice acting, Psychic Detective Yakumo is only hindered by a final couple of episode that taper off after an intense climax. This one is easy to recommend.
Additional Screen Captures
[amazon-product]B00KH57V5U[/amazon-product]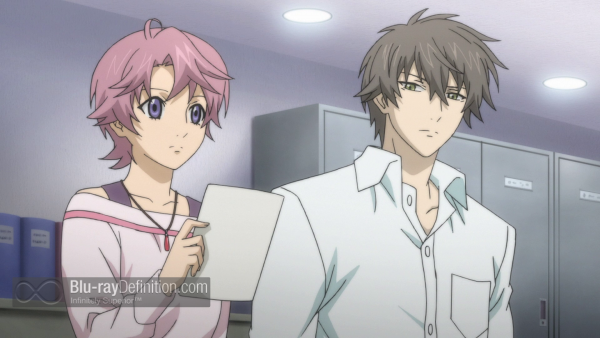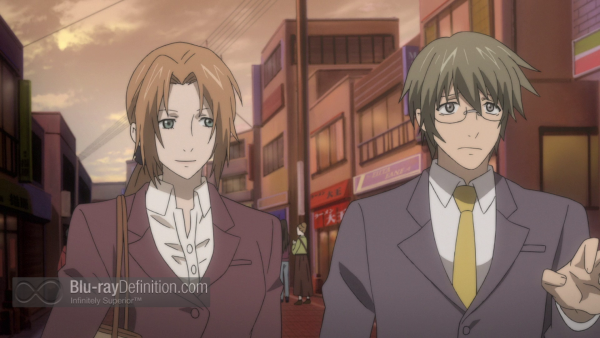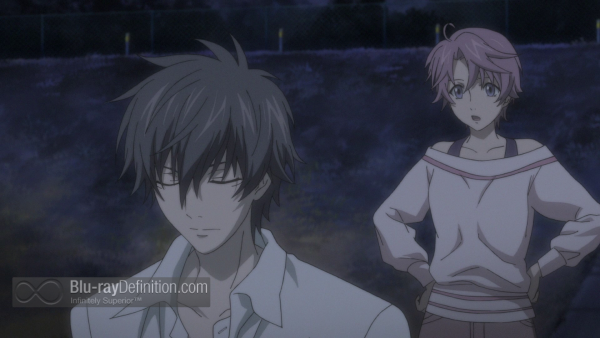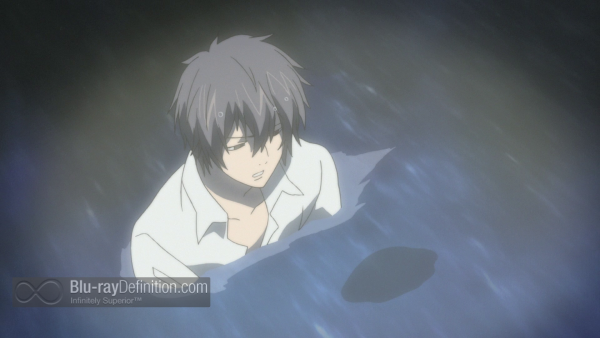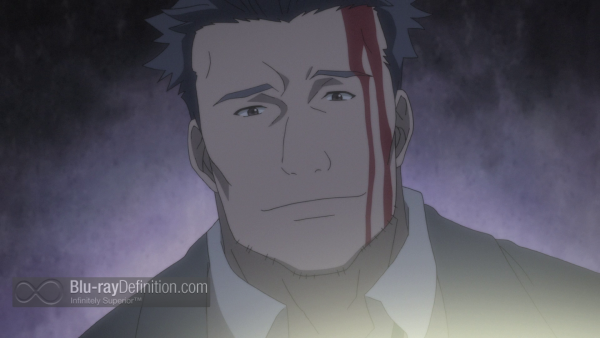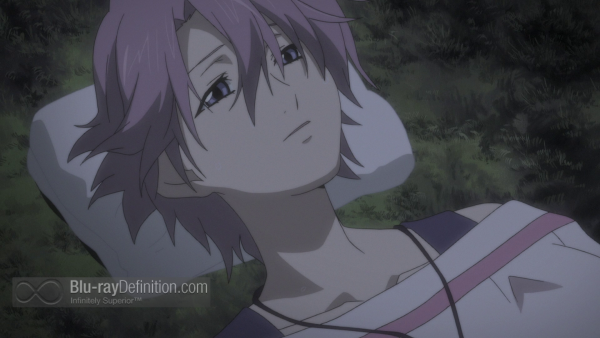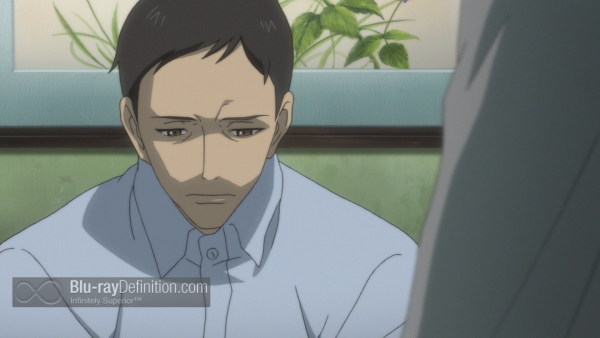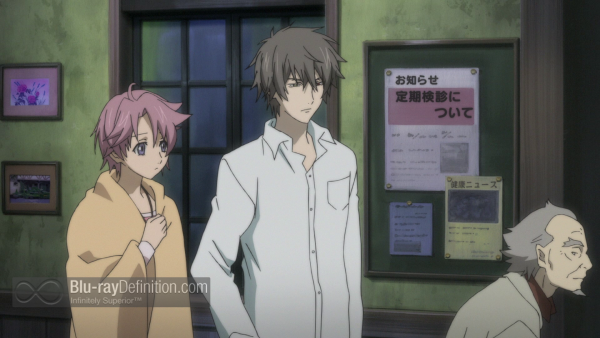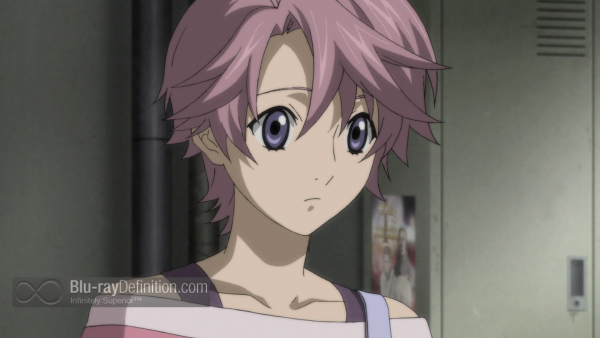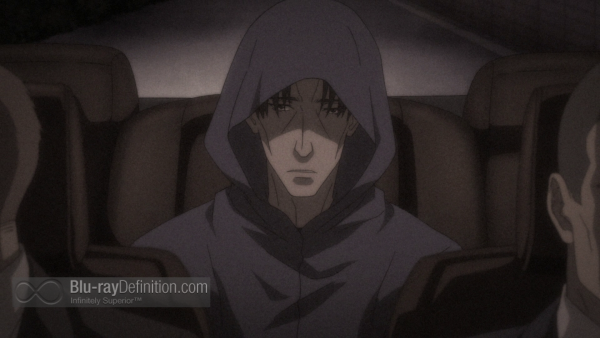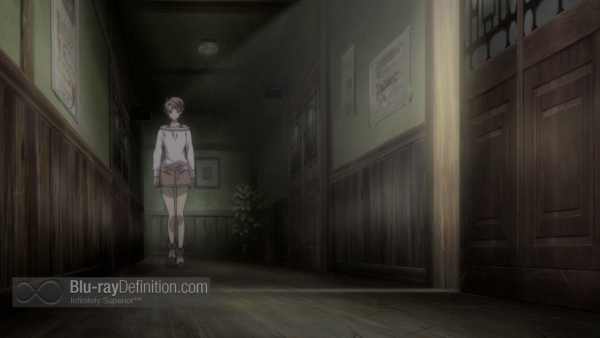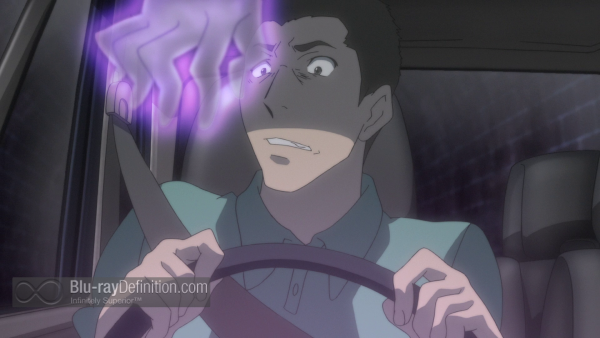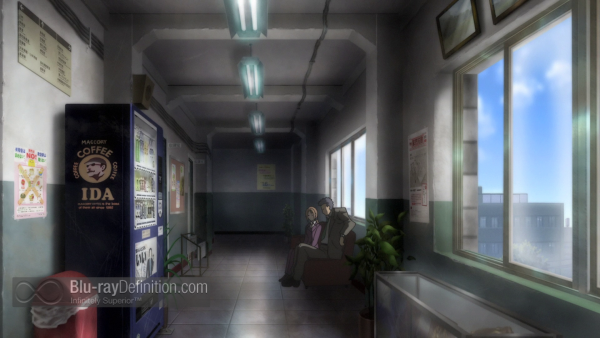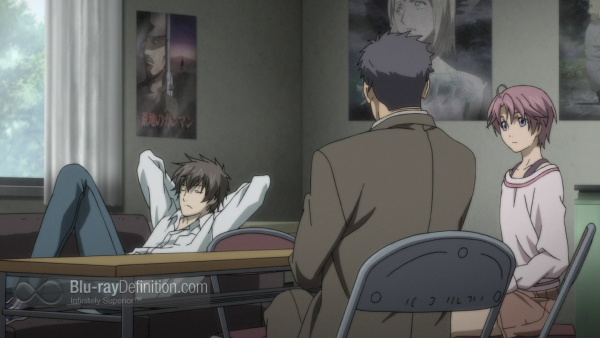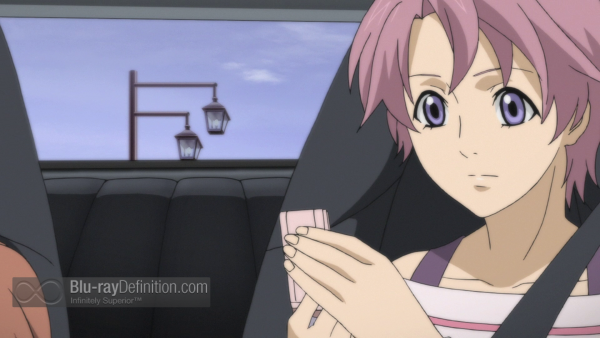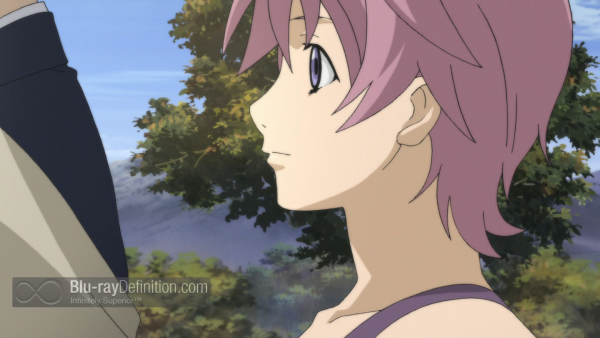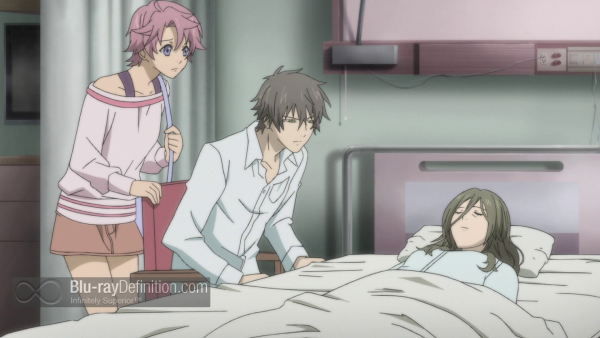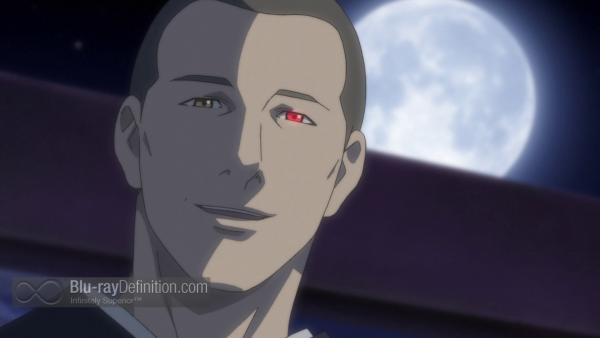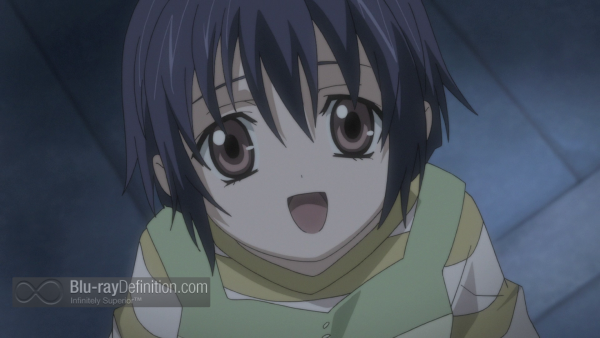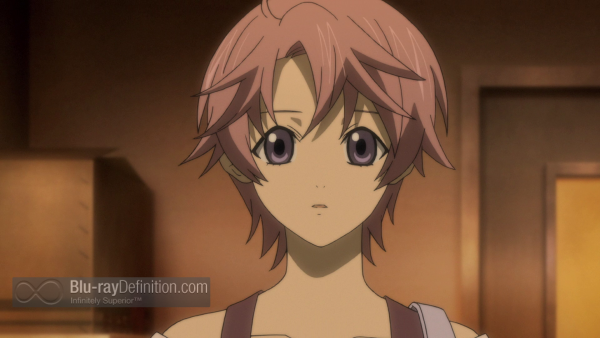 [amazon-product]B00KH57V5U[/amazon-product]