Mouse-over Cover Art for Details –

Click thumbnails for high-resolution 1920X1080p screen captures
(The below TheaterByte screen captures were taken directly from the Blu-ray Disc and losslessly compressed in the PNG format. There should be no loss of picture quality with this format. All screen captures should be regarded only as an approximation of the full capabilities of the Blu-ray format.)
The Film
[Rating:1/5]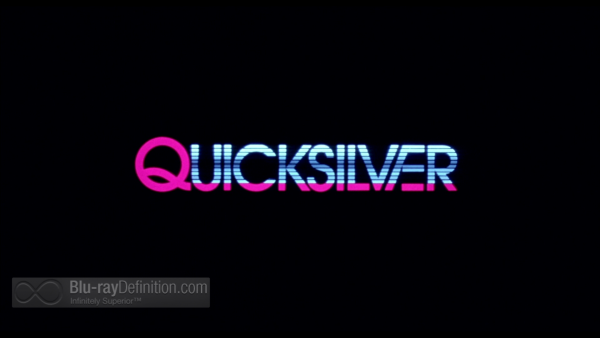 Quicksilver is just the sort of genre film that gives 80s movies a bad reputation. The poorly scripted, directed, and acted "crime/drama", set in San Francisco is riddled with inconsistency, poorly fleshed out characters, and obligatory set pieces.
A young Kevin Bacon stars as Jack Casey (Jack Casey), a hot shot stock broker who loses everything he has on bad investments and decides to start working as a bicycle messenger on the streets of San Francisco. It's a completely different world than he's used to, but he finds it freeing. Soon, Jack runs afoul of Gypsy (Rudy Ramos), gangster and drug runner who has the messengers running drugs for him, and Jack's life is on the line.
With a mainstream rock score from Genesis' Tony Banks and more choreographed scenes than necessary featuring ballet acts and break dance routines on bicycles, Quicksilver's kinetic energy is slowed by the cumbersome direction, an awkward love story between Jake and a female co-worker (Jami Gertz), and the numerous characters of the messenger service who act more as wallpaper than real world people, among them Paul Rodriquez and Louie Anderson.
If anything, Quicksilver offers fine views of the San Francisco area and energetic scenes of cycling through the city, courtesy of cinematographer Thomas Del Ruth, about the strongest part of this film.
Video Quality
[Rating:3/5]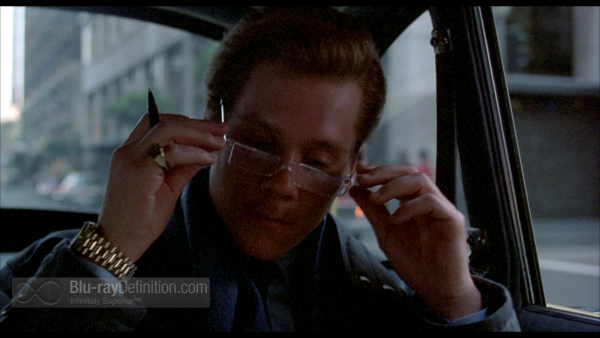 Time has not been kind to Quicksilver and it's quite obvious that not much effort has been put into any restoration for this minor 80s film in order to bring it to Blu-ray. Film softness pervades as does a lot of graininess and grit. There isn't much source damage to be spotted, per se, but many scenes do push over into noisiness.
Audio Quality
[Rating:4/5]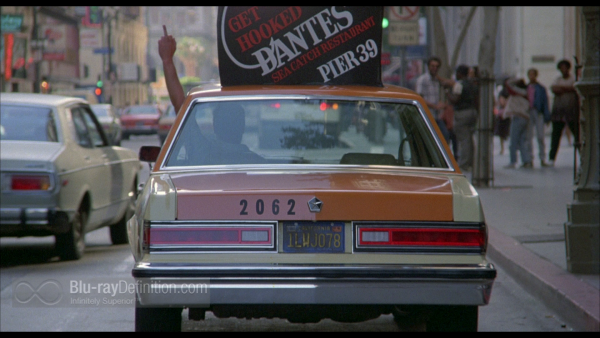 A spaciously-panned DTS-HD Master Audio 2.0 stereo (48kHz/24-bit) soundtrack with wide dynamic breadth and natural atmospheric sound is included. Dialogue sounds clear and the 80s rock music comes across as well as can be.
Supplemental Materials
[Rating:0/5]
Zilch.
The Definitive Word
Overall:
[Rating:2.5/5]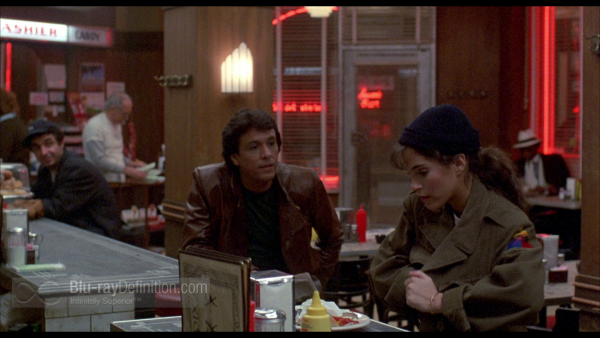 Quicksilver is a forgettable action movie with all of the worst elements of 80s genre films rolled into one, as if someone sat down and wrote up a check list of elements that had to be included in the film, and then proceeded to squeeze them in. You can pass this one up or watch it as a rental on a very slow day.
Additional Screen Captures
[amazon-product]B00CPTUMQ6[/amazon-product]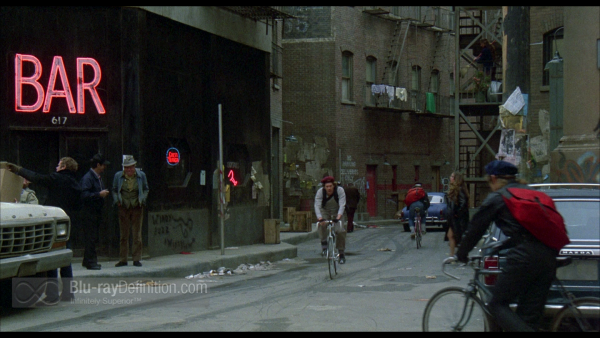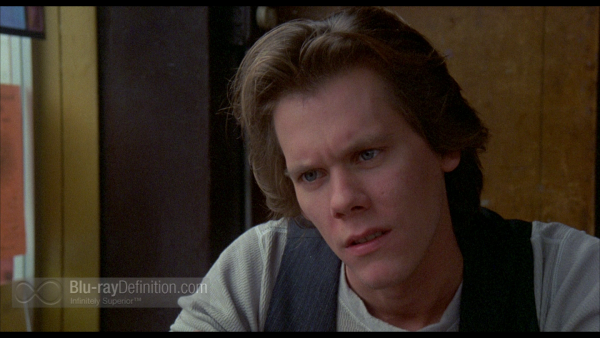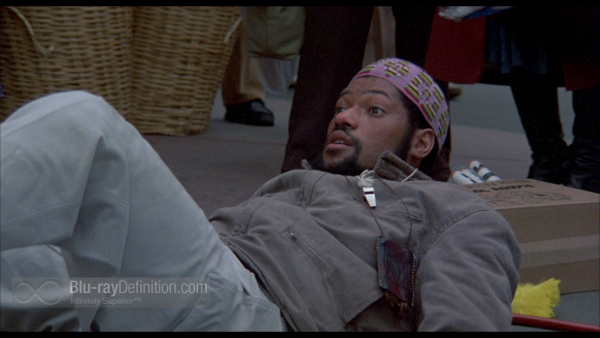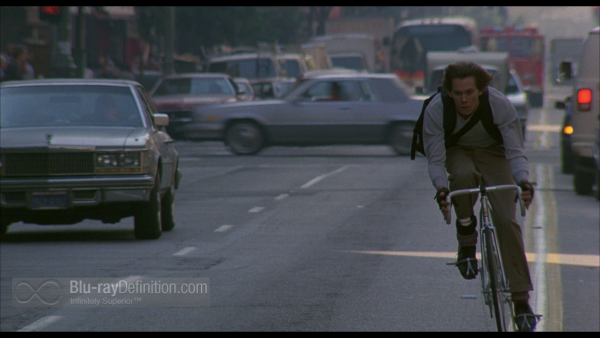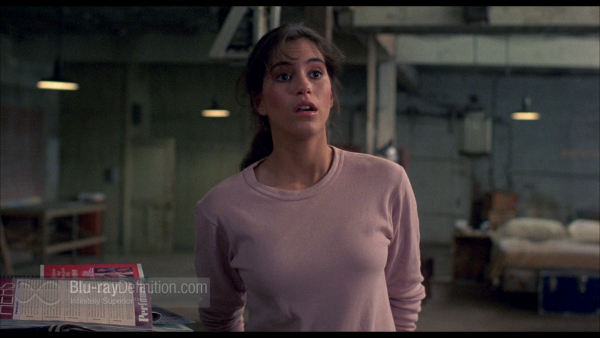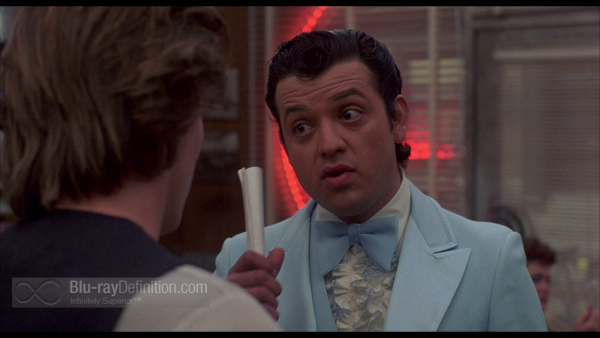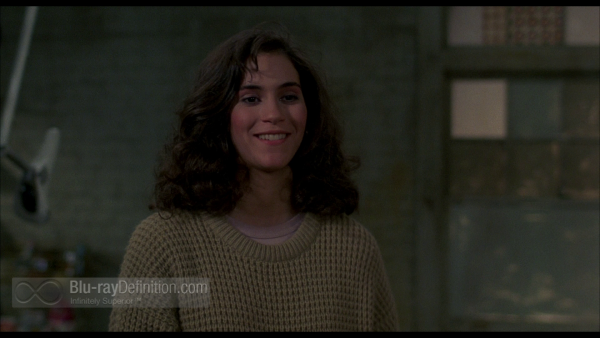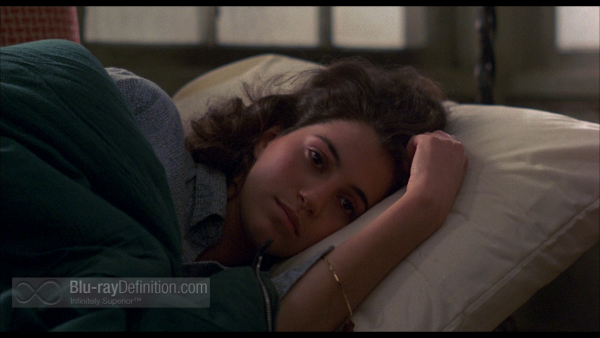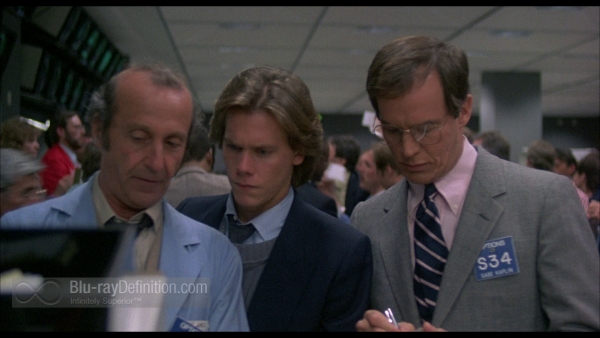 [amazon-product]B00CPTUMQ6[/amazon-product]