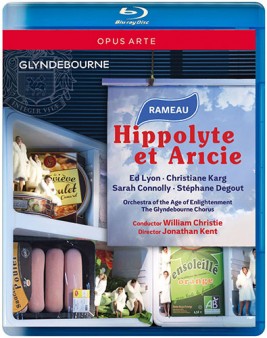 – –

The Performance
[Rating:3.5/5]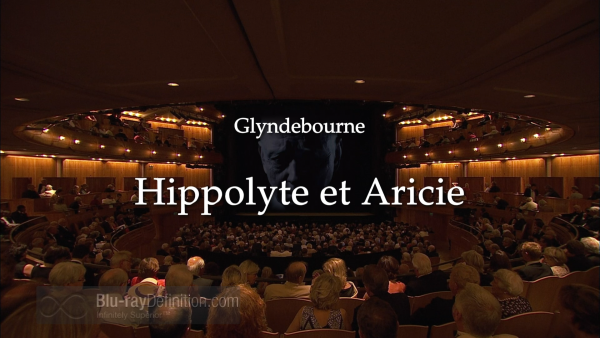 The Glyndebourne Festival broke new ground in its 2013 debut of Jean-Philippe Rameau's first opera, Hippolyte et Aricie. The company certainly stacked the deck with a strong vocal cast, orchestra and music director. The wild card here is production director Jonathan Kent's updated and quirky stage concept of this ancient work that takes its roots from Racine's tragedy Phedre.
As is the case in mythology, some suspension of disbelief is required for an opera that begins with Diana (Katherine Watson) and Cupid (Ana Quintans) debating the ascendance of Chastity over Love. Jupiter (Francois Lis) intercedes, declaring that one day each year will be entirely given over to Love.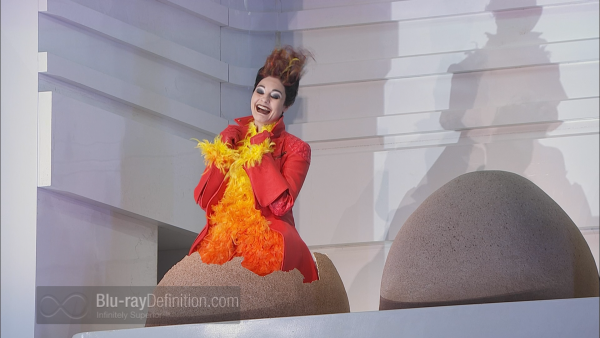 Act 1 introduces Thésée, King of Athens, and son of Neptune (Stephane Degout), who has a son, Hippolyte (Ed Lyon), by another woman. Hippolyte is in love with Aricie (Christiane Karg), daughter of Thésée's enemy, Pallas. Aricie has taken a vow of chastity so that she may be protected by Diana. Phedre (Sarah Connolly), Thésée's wife, has her own desires for Hippolyte. When it is rumored that Thésée has died, Phedre exposes her feelings for Hippolyte.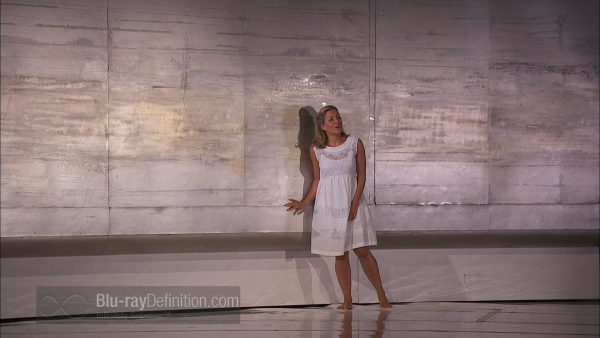 Act 2 finds Thésée in Hades, having gone to save his friend Pirithous, held prisoner by Pluton (Francois Lis), after a failed seduction of Pluton's wife, Proserpine. Thésée is condemned to death by Pluton but is eventually freed by Neptune. However, Les Parques (the Furies) predict that Thésée will find "Hades" in his own palace.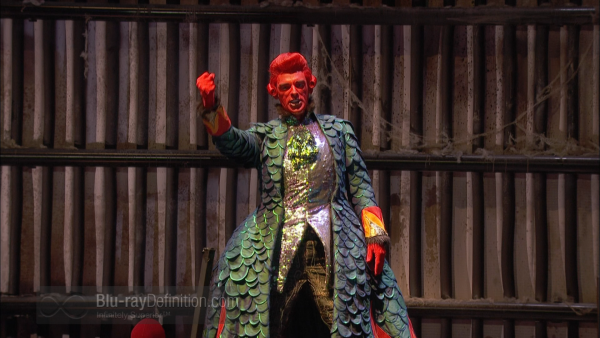 Act 3 opens with Phedre being consoled by Hippolyte who believes that Thésée has died. When Phedre reveals her love for her stepson, Hippolyte is appalled, curses her but prevents her from committing suicide. Thésée returns and suspects an illicit relationship between his wife and son. He will invoke Neptune to punish Hippolyte.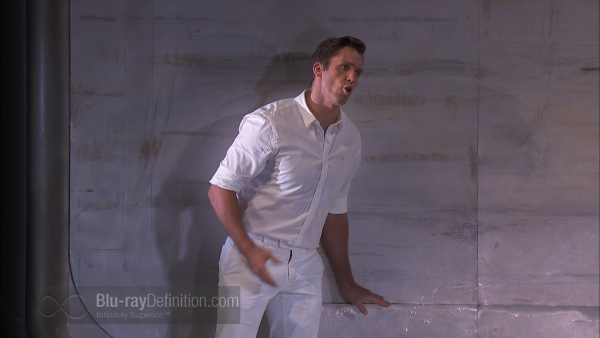 Act 4 has Hippolyte determined to leave Athens, accompanied by Aricie. During a celebration, Hippolyte is apparently killed by a sea monster while Phedre accepts the blame for this tragedy.
Act 5 begins with Phedre's confessing the truth to Thésée and then killing herself. Thésée also contemplates suicide but is visited by Neptune who tells him that Hippolyte is alive but his father will be punished for doubting Hippolyte's fidelity and can never ever see him. The opera concludes with Aricie being reunited with her beloved Hippolyte, thanks to the intervention of Diana.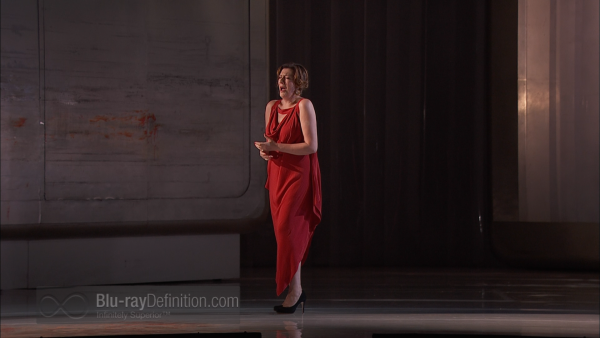 The hyper-modern stage, beginning with a large refrigerator and moving on to industrial and multi-level sets will be off-putting to traditionalists who prefer period sets and costumes. I did not find this as much a distraction as some of the original press reviews suggested.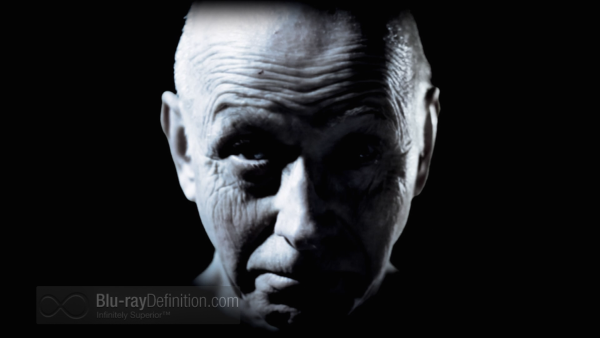 The overall quality of the soloists who are mostly Baroque specialists, the chorus, and maestro William Christie's sensitive touch from the pit populated by period instruments gives us a total production that is probably better than what composer Rameau ever heard in his lifetime. The stage affairs are also livened up by several choreographed scenes that were certainly not in the original version.
Video Quality
[Rating:4/5]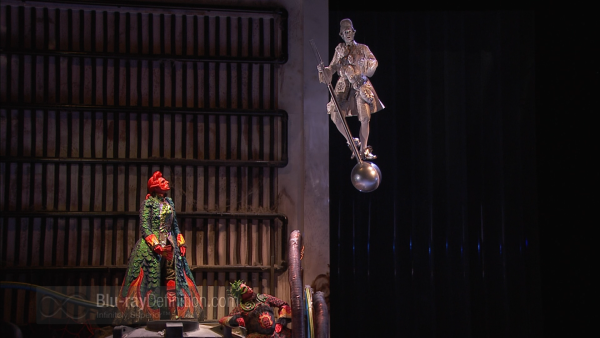 Francois Roussillon is in charge of the video proceedings and defuses a lot of what could have gone wrong visually with such an unusual set. The cameras work nicely with the cast on stage and give us a living breathing version of what is considered a very static baroque opera. The colors, such as they are in often monochromatic staging, are well done. Projections are used discretely except for the large head that intrudes ever so often.
Audio Quality
[Rating:4/5]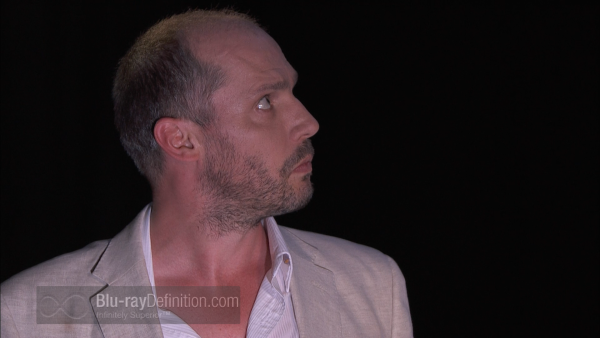 The audio team brings out the excellent acoustics of the Glyndebourne venue with very clear reproduction of the voices and William Christie's Age of Enlightenment Orchestra and the Glyndebourne chorus. The surround soundtrack is preferable with some nice ambience.
Supplemental Materials
[Rating:2.5/5]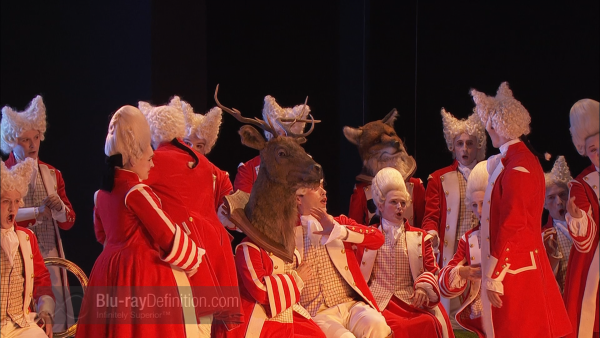 There is a background featurette, "Hippolyte et Aricie, an opera to surprise and delight" (English LPCM Stereo 48kHz/16-bit) (15:29). Cuts from the performance are sprinkled among interviews with director Kent, designer Paul Brown, maestro Christie and other production members that give the rationale for this innovative and unusual production. A cast gallery is also proved as well as a program booklet with performance credits and an interview between Cori Ellison, Glyndebourne dramaturg and director Kent.
The Definitive Word
Overall:
[Rating:3.5/5]
Rameau's operas have been fairly well represented on video discs. This Hippolyte et Aricie is a Blu-ray premiere and is musically well served. While some may disagree with the directorial concepts and some of the staged conceits, they will get your attention and make the three hours running time feel considerably shorter.  If not the ultimate Baroque opera, and certainly not on the level of Handel's masterful operas, H&A is filled with beautiful music that is well worth checking out.
Additional Screen Captures
[amazon-product region="uk" tracking_id="bluraydefinit-21″]B00KQHWB40[/amazon-product]
[amazon-product region="ca" tracking_id="bluraydefinit-20″]B00KQHWB40[/amazon-product]
[amazon-product]B00KQHWB40[/amazon-product]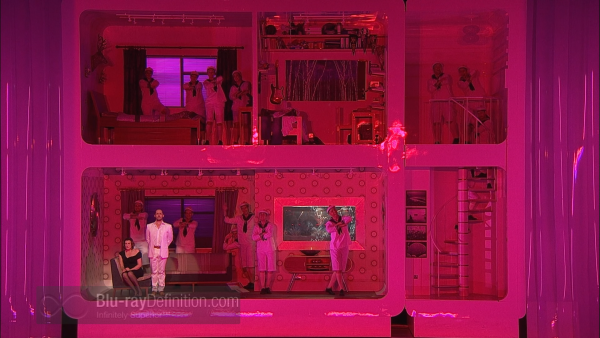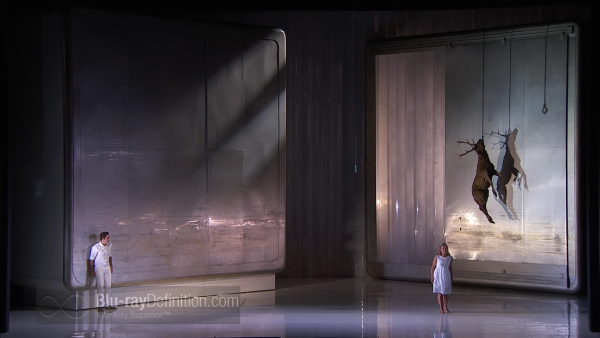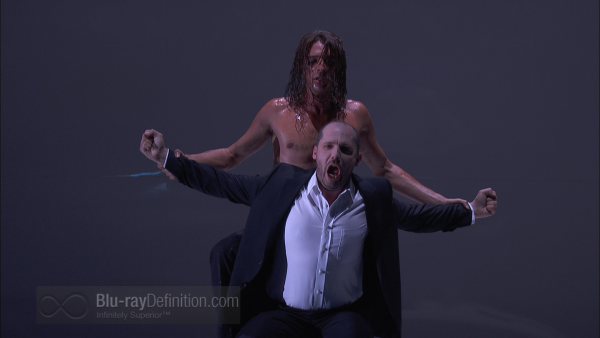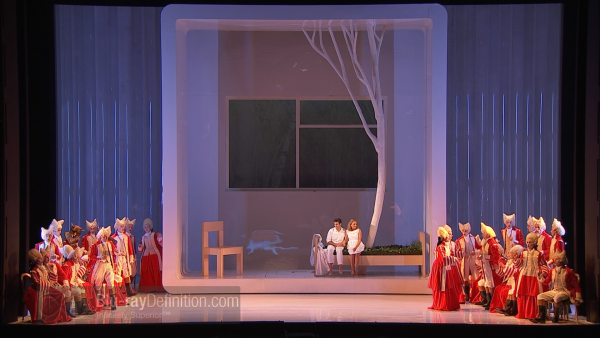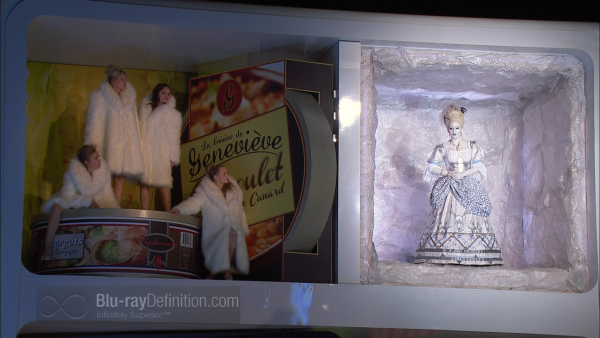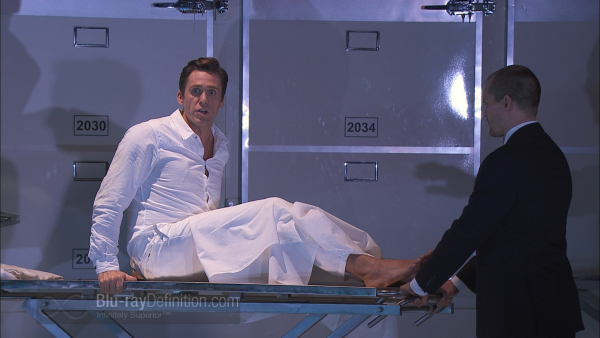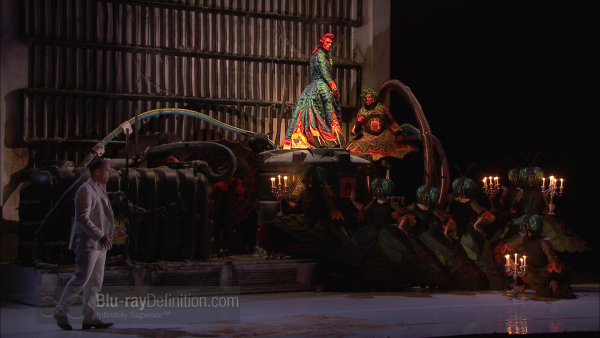 [amazon-product region="uk" tracking_id="bluraydefinit-21″]B00KQHWB40[/amazon-product]
[amazon-product region="ca" tracking_id="bluraydefinit-20″]B00KQHWB40[/amazon-product]
[amazon-product]B00KQHWB40[/amazon-product]