– –
The Series
[Rating:4.5/5]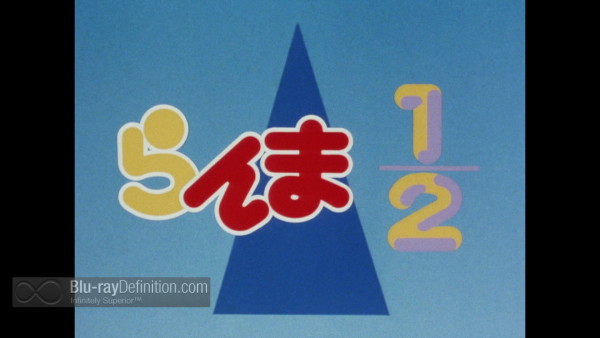 The classic anime series Ranma ½ (らんま½) based on the manga series written and illustrated by Takahashi Rumiko arrives freshly restored and remastered from Viz Media in this first set of 23 episodes for the first time ever in high definition. A romantic comedy filled with action, martial arts, and plenty of slapstick, the story follows the growing relationship between teens Saotome Ranma and Tendo Akane, whose parents have arranged their engagement upon Ranma's return to Japan after time away in China training in his "Anything Goes" style of martial arts with his father. Ranma has a problem, however, he's been cursed! After falling into the Spring of the Drowned Maiden, whenever Ranma is touched by cold water, he turns into a girl. And his father is cursed too. Whenever he is touched by water, he turns into a panda! Ranma's problem may be the perfect thing for Akane though, because the rough and tumble, tomboy martial arts expert just hates boys. So, it's a good thing her new fiancé is only half-boy half the time, right?
The series follows their growing relationship as they not only get to know each other, rather reluctantly, but also find themselves involved in a number of unusual and strange martial arts battles against others who long to win their affections and date them. In these first 23 episodes alone they pair face off against a martial arts ice skating duo, a martial arts gymnast who wants Ranma as her boyfriend, and even a few people who covet romance with girl-type Ranma; yikes! Meanwhile, Ranma is determined to find a way to change back to being a boy permanently and prove he doesn't like Akane, and she's determined to not like Ranma, but everyone but them can see the futility in it – deep down, they really do like each other.
It's a sweet romantic comedy, it's fun, it's nicely animated in an older style we're not used to seeing today, and the characters grow on you. The only issue is, the gags begin to become stale, especially the water gags. Ranma and his father somehow manage to fall into water or get water thrown on them in the most inopportune times in every episode, you can practically anticipate when and where it's going to happen. It quickly ceases being funny, and one gathers it might become very annoying after more than 23 episodes.
Video Quality
[Rating:4.5/5]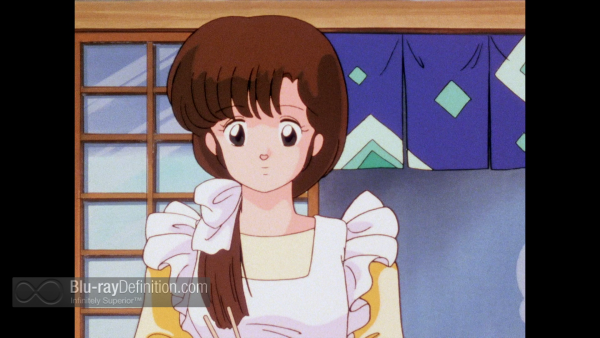 Beautiful restorations of the first 23 episodes of Ranma ½ arrive in 1080p AVC transfers on Blu-ray from Viz Media.  They do have just a little bit of film softness that's to be expected given the medium and the age of the series, and what looks to be a little DNR applied. Otherwise, colors look brilliant, grain is present but unobtrusive, and details are still there. Source damage is extremely limited lending this a good, clean overall appearance.
Audio Quality
[Rating:3/5]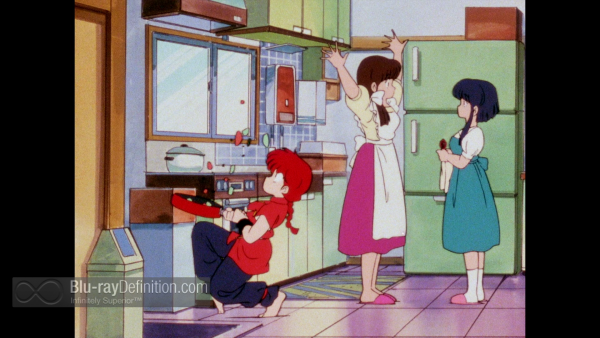 The audio is the weakest element of this release. The Japanese-language track and English dub are included in DTS-HD Master Audio 2.0 (48kHz/16-bit). The Japanese soundtrack, the clearly superior of the two dubs based on the voice acting and often poor translation choices in the English version, is monaural only, and sounds a little muffled and boomy as well. The English track is almost completely monaural, with the exception of one or two of the closing songs. The dialogue, however, sounds more upfront and clearer than on the Japanese track.
Supplemental Materials
[Rating:3.5/5]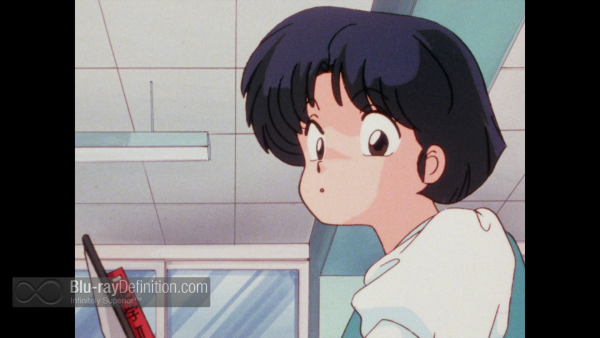 Packaged in a beautiful collectible slipcover with numerous on-disc extras and a booklet that previews the newly remastered manga as well, this is very handsome set indeed.
NYCC Ranma ½ panel (1.78:1; 1080p/24; 00:33:42)
"We Love Ranma" Part 1 – Manga Remastering with US editor (1.78:1; 1080p/24; 00:10:02)
NYCC 2013 highlight reel (1.78:1; 1080p/24; 00:02:54)
Next episode previews (1.33:1; 1080p/24 upscaled; 00:07:45)
Clean openings & endings (1.33:1; 1080p/24; 00:09:03)
Viz Media Trailers
64-page booklet with Ranma ½ Remastered Manga preview, episode guide, credits, and more.
Collectible slipcover
The Definitive Word
Overall:
[Rating:4/5]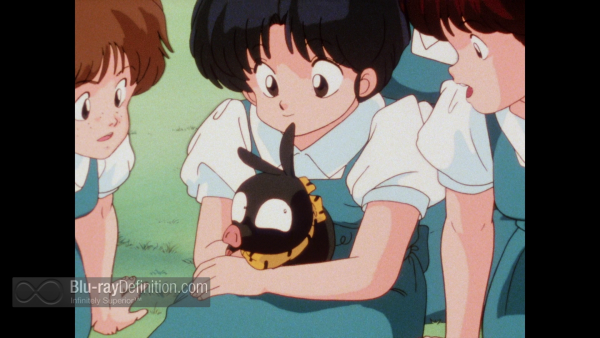 The cute gender-bending rom-com anime Ranma ½ is a fun series to sit through. It's lighthearted, breezy and unorthodox, to say the least. It also looks marvelous in these new high definition restorations. Pick them up if you're a fan or if you want to introduce yourself to the phenomenon.
Additional Screen Captures
[amazon-product]B00GSTHBS6[/amazon-product]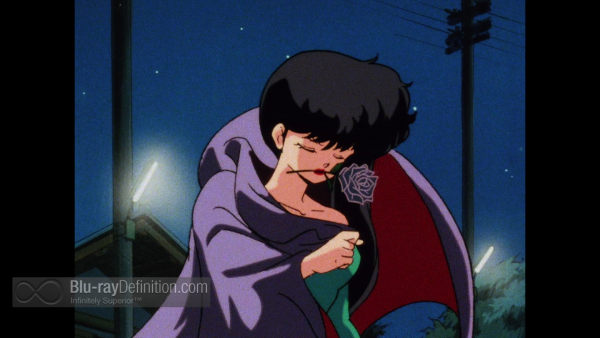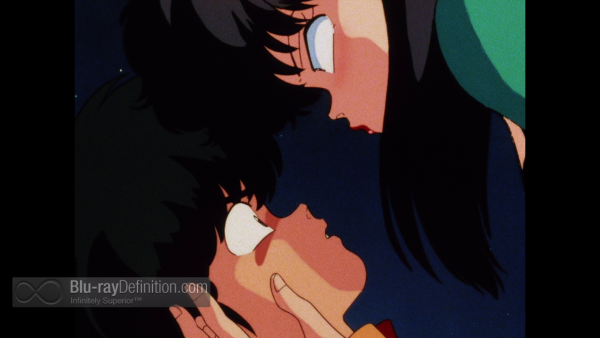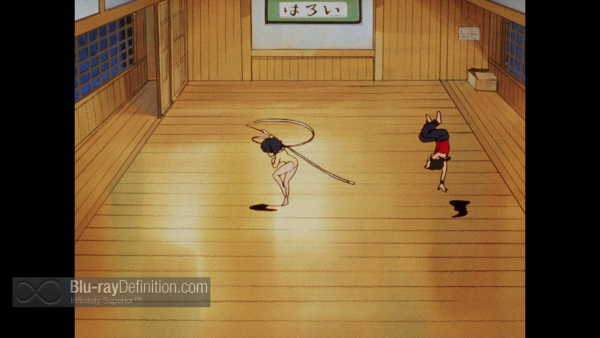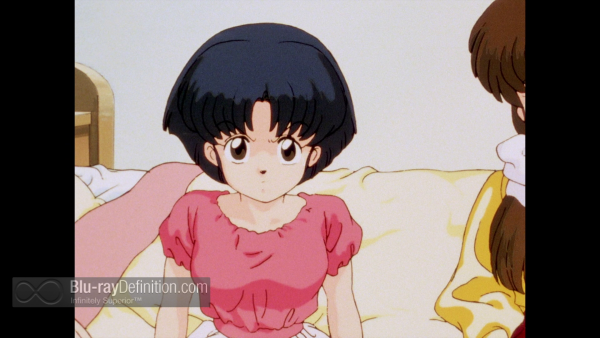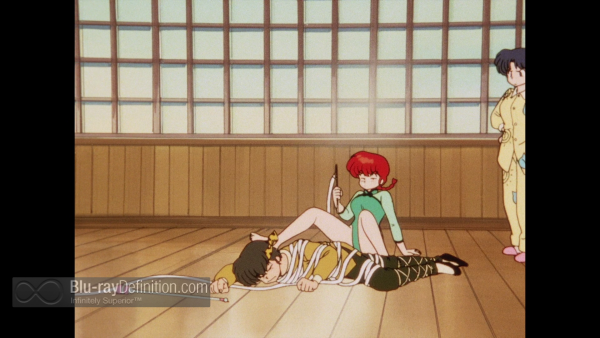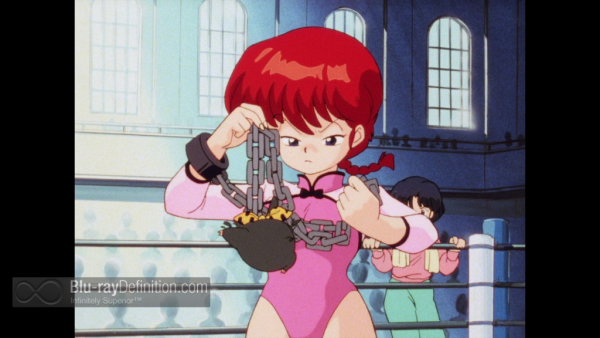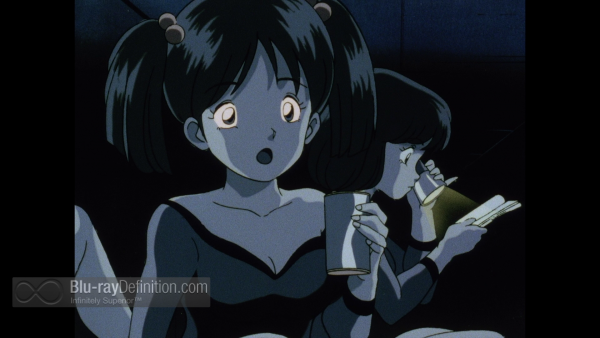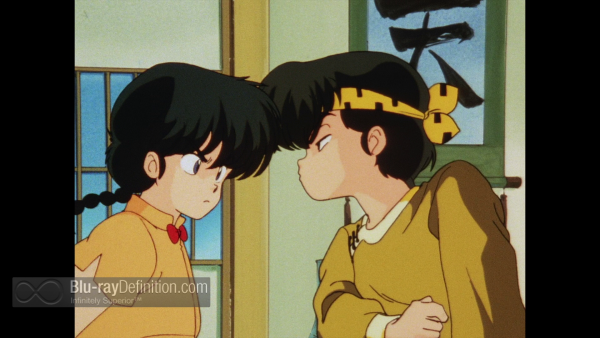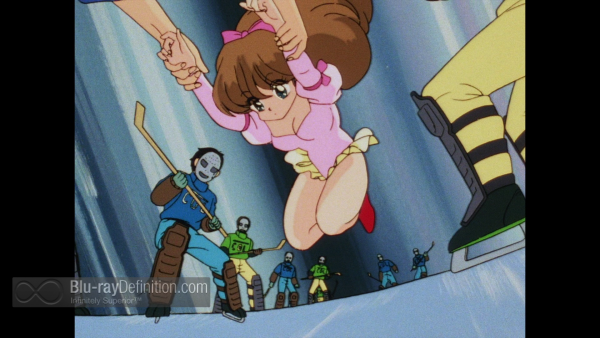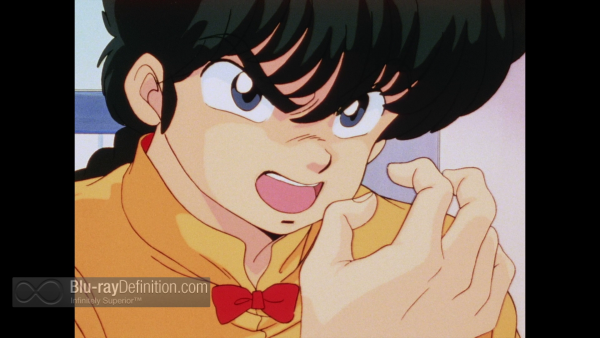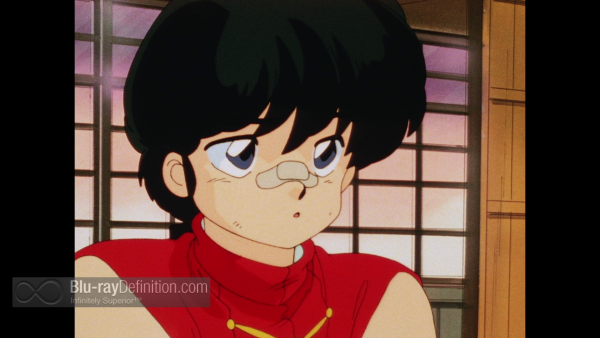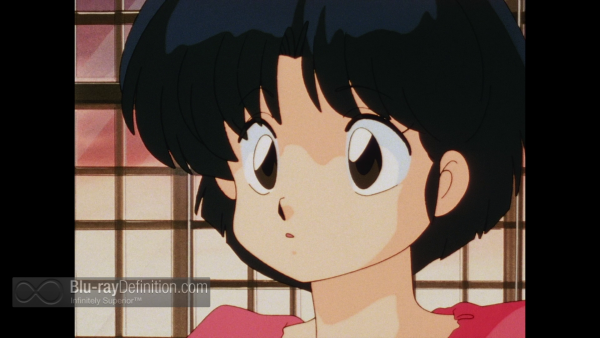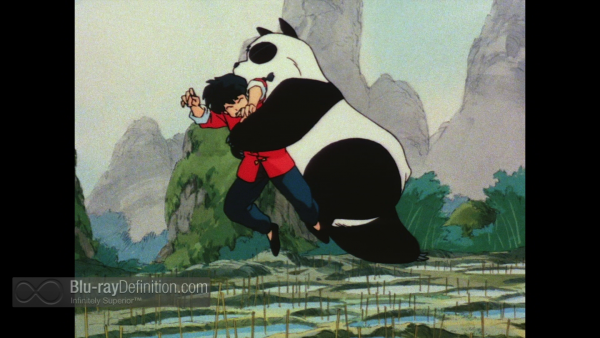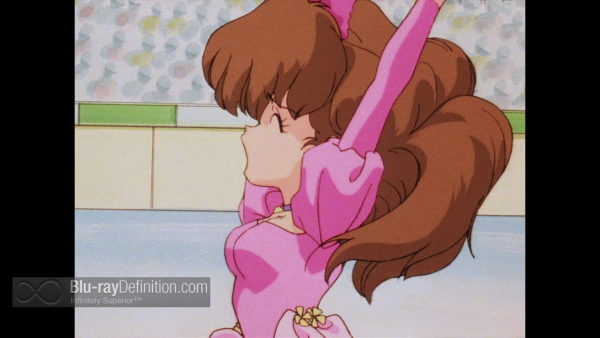 [amazon-product]B00GSTHBS6[/amazon-product]