– –
The Film
[Rating:3/5]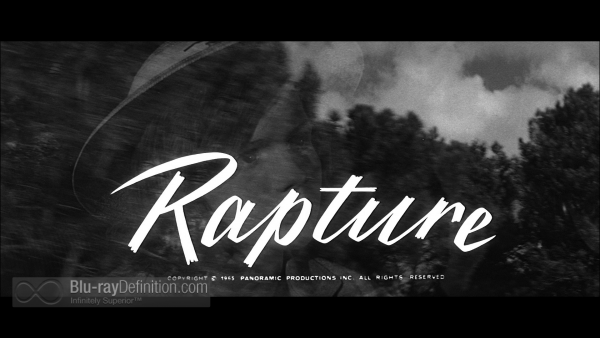 Given that Rapture is a truly international affair with a British director (John Guillermin; The Towering Inferno; King Kong; Death on the Nile) at the helm, based on a novel from a British author (Phyllis Hastings), with a screen treatment by an Italian writer (Ennio Flaiano), and French (Patricia Gozzi) and American (Dean Stockwell; Blue Velvet) actors in the leads, it's understandable that the film takes on a somewhat otherworldly, ethereal flare.
A rather unusual film for Guillermin who spent most of his career directing somewhat generic big budget blockbusters, this piece is has a quieter, more artsy feel. The story, transplanted from the original England of Hastings' novel Rapture in My Rags to France, it tends towards melodrama, but is actually tempered somewhat from its original source.
Agnes (Gozzi) is a teenager who has been raised by her world-hating father (Melvyn Douglas), a former judge who resigned his position amidst scandal. Cut off from the world and believing that she too despises it, her only form of entertainment comes in fantasy, mainly a scarecrow she puts together, and her interactions with her housekeeper, a beautiful young blonde named Karen (played by the Swedish actor Gunnel Lindblom). The already precarious balance of this household is disrupted one day when escaped convict Joseph (Stockwell) appears and begs Agnes' father to hide him away. Agnes' is convinced that Joseph is her scarecrow come to life and is smitten with the dangerous charmer, who is at first more inclined to romance the maid Karen, but soon falls in love with Agnes, much to the chagrin of her father.
Rapture is much more successful visually than it is dramatically, thanks to the beautiful black and white photography of Marcel Grignon who delivers, true to the film's title, some rapturous imagery. Gozzi is also to be commended in her portrayal of a young woman caught up in the fantasy of romance and hit with the cold reality of a relationship with the wrong man. It is difficult to determine, in the end, if she is meant to be naïve or if she is simply set on living the lie even though she knows the truth of her terrible situation. Dean Stockwell, sadly, here seems to be no more than a pretty face; a James Dean stand in. The story itself gives way to too many cliches and suffers from melodrama – the romantic interludes in bed, the bad experience as the two lovers run away to Paris, and a tragic ending by the seaside. As one sits through it, it is tempered a bit by the adept handling of the material by Guillermin and the mesmerizing performance by Gozzi, but in the end it cannot escape its limitations.
Video Quality
[Rating:3./5]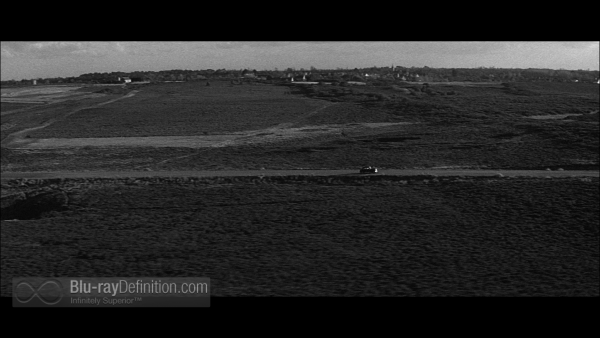 This is an original 35mm CineScope production from 1965 that arrives in an AVC/MPEG-4 1080p encodement on Blu-ray from the Masters of Cinema series. The grain structure is a bit course, contrast can tend toward the murky side of things, and some slight haloing can be spotted around edges, particularly buildings. All of that said, a lot of texture can still be seen, especially during close-ups and in some brighter scenes. The image looks natural, particularly in full motion, but I wouldn't rate it as one of the best looking black and white films of the era to come to Blu-ray.
Audio Quality
[Rating:4/5]
The monaural soundtrack is provided in LPCM 2.0 (48kHz/24-bit). It provides clean dialogue and little noise, although it is limited in range.
Supplemental Materials
[Rating:2/5]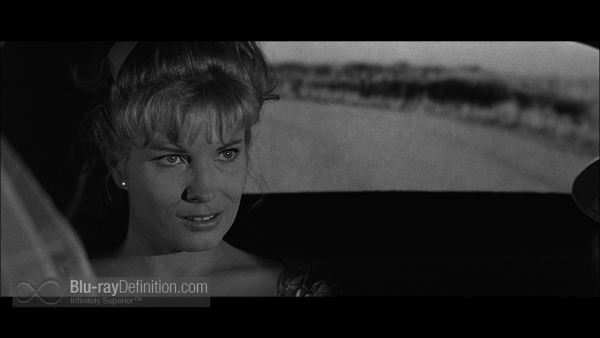 Commentary with film historians Julie Kirgo and Nick Redman recorded in London in May 2014
Booklet featuring an essay by critic Mike Sutton; original poster reprints; and Blu-ray & DVD credits; notes on viewing.
The Definitive Word
Overall:
[Rating:3/5]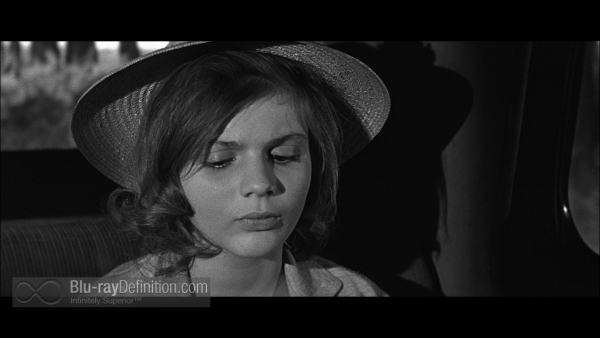 Rapture is visually powerful if dramatically flawed film that contains a superb lead performance from Patricia Gozzi. It's a rare work from the blockbuster-directing filmmaker John Guillermin who showed a different side of his abilities in this more artsy melodrama.
Additional Screen Captures
[amazon-product region="uk" tracking_id="bluraydefinit-21″]B00KATPVVO[/amazon-product]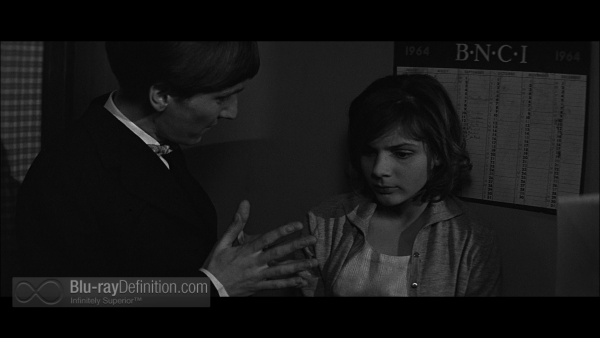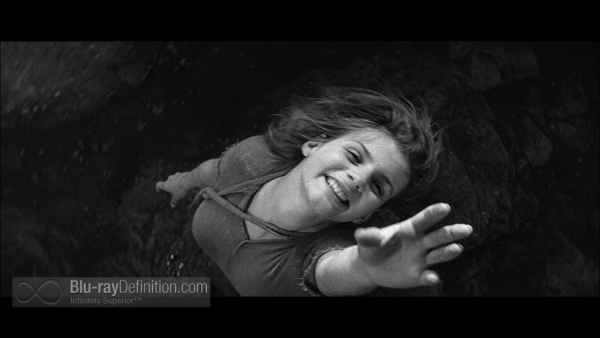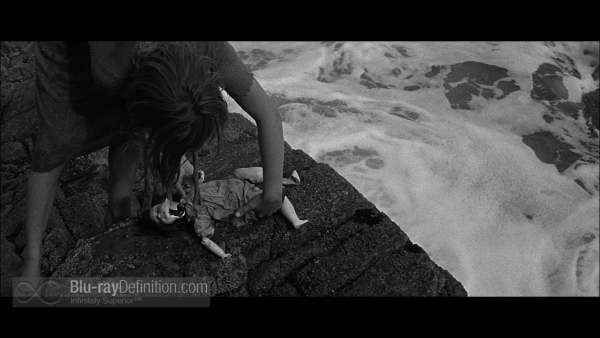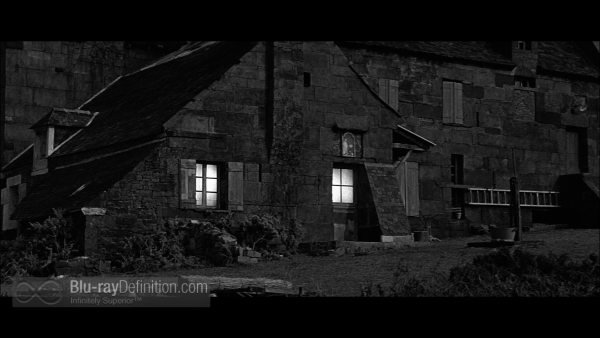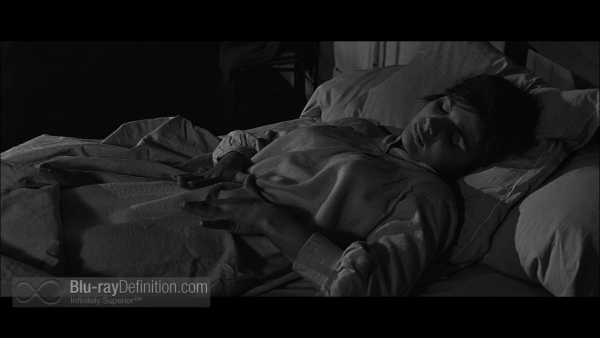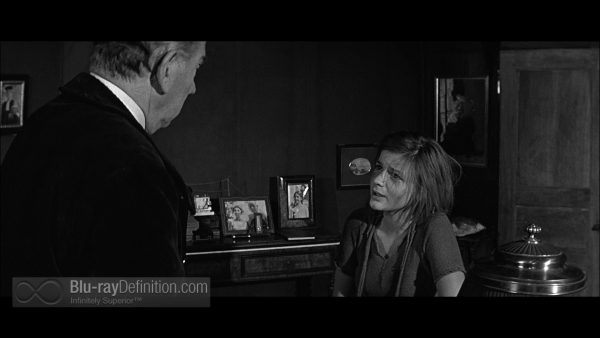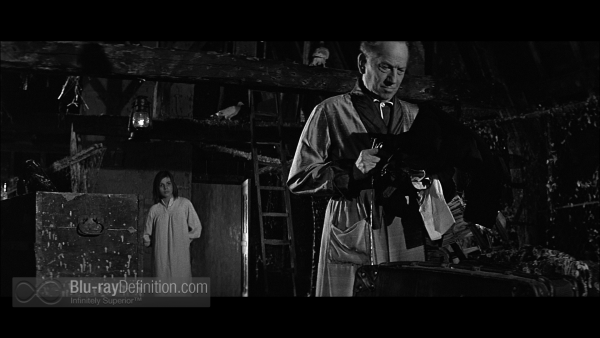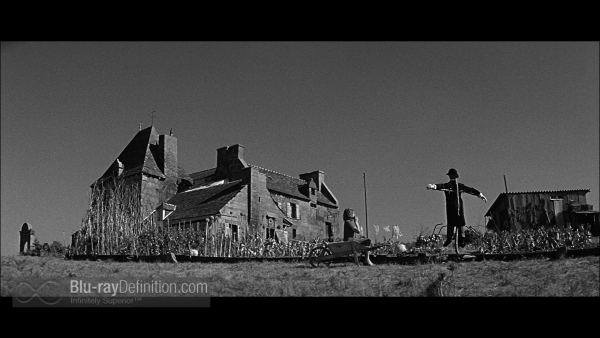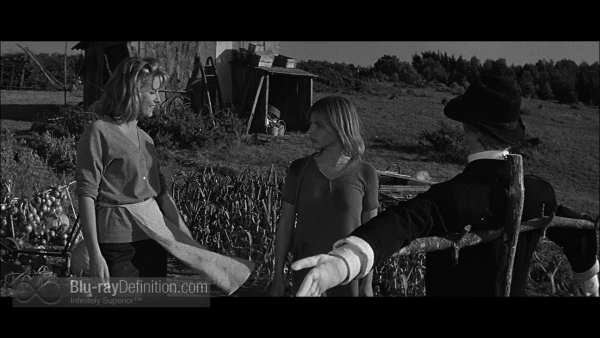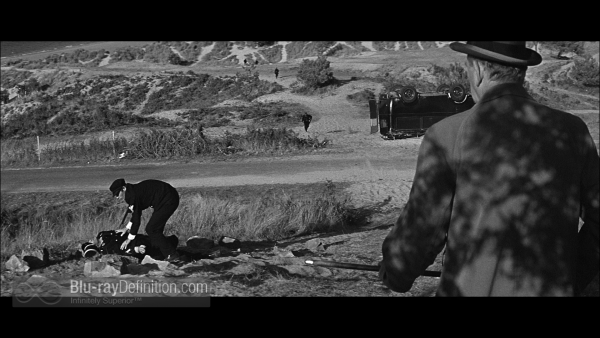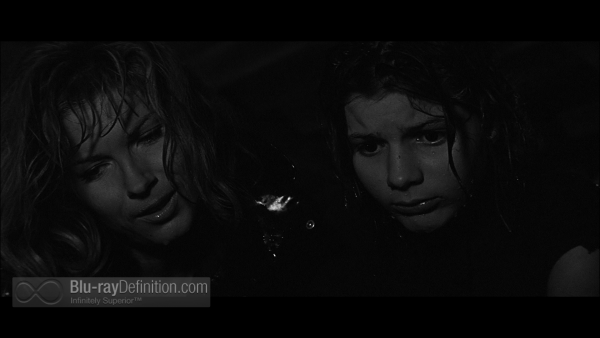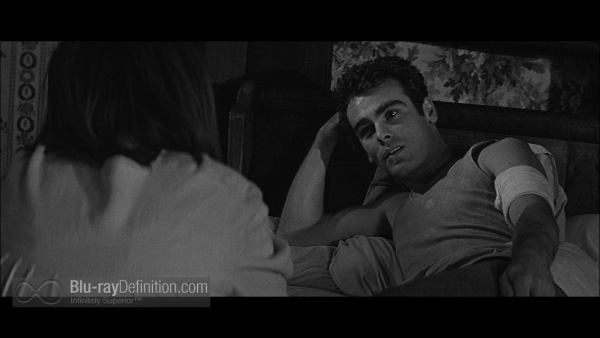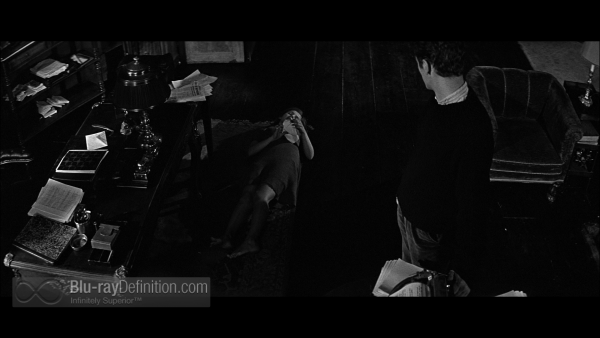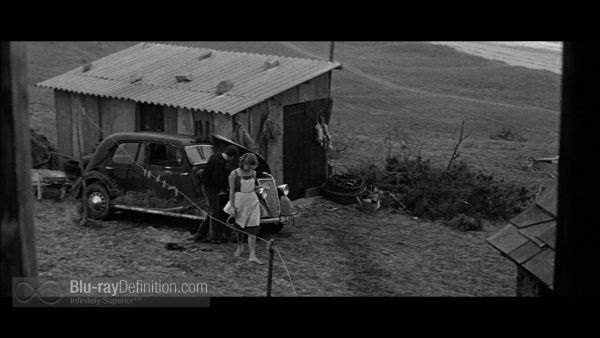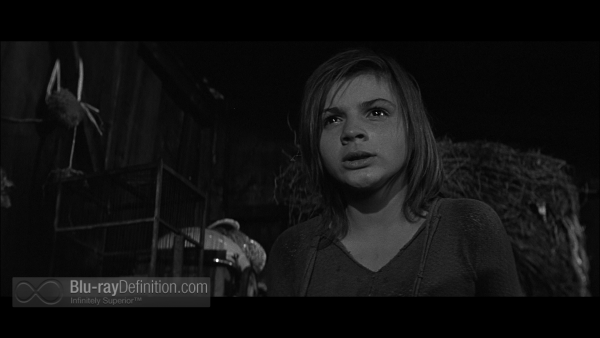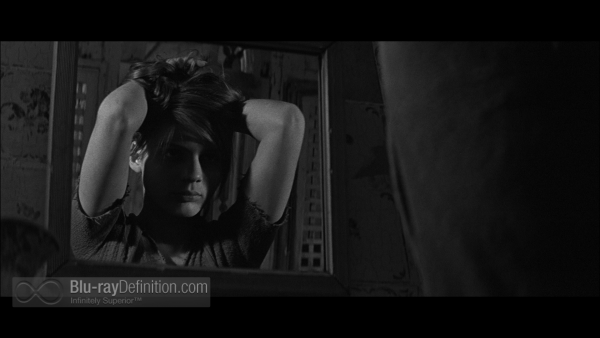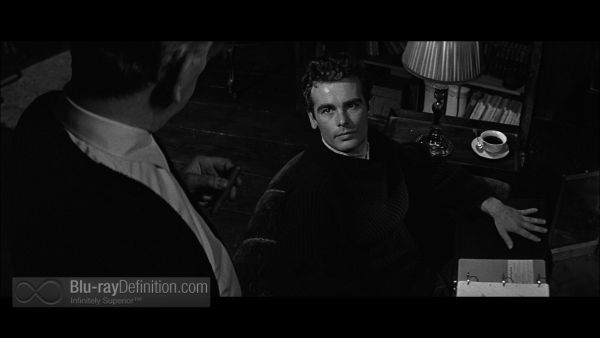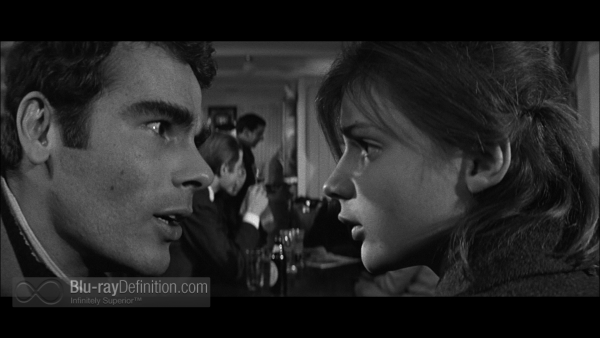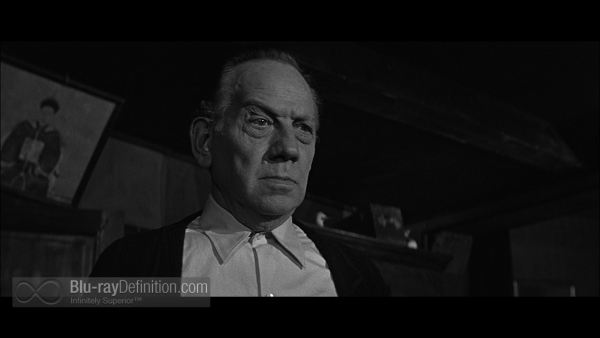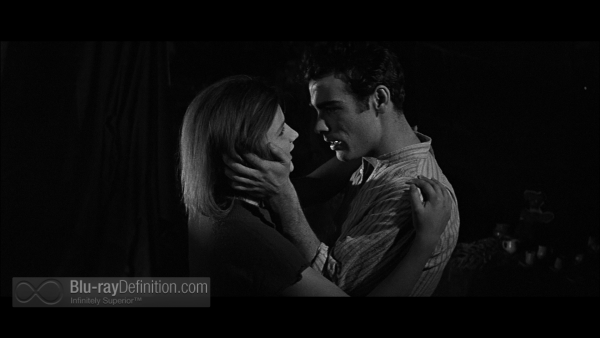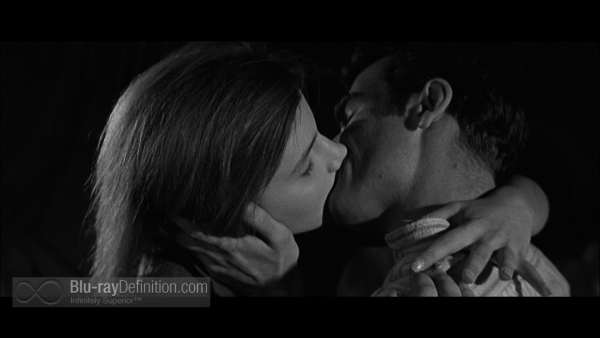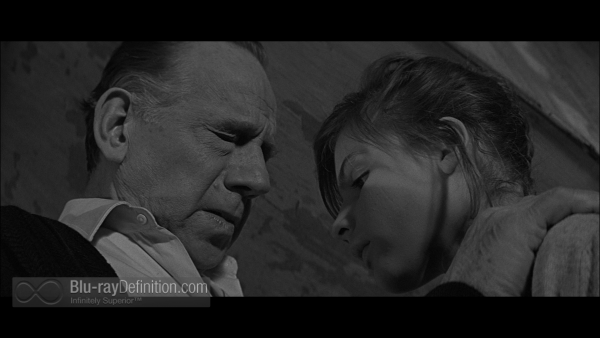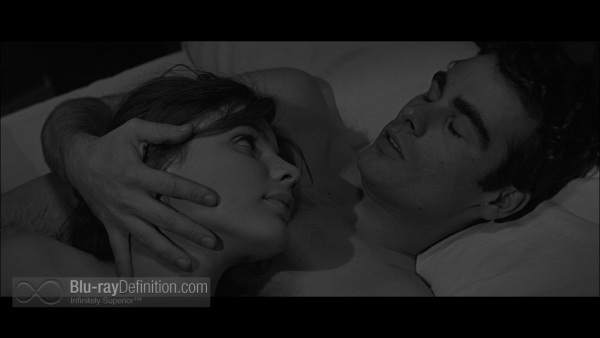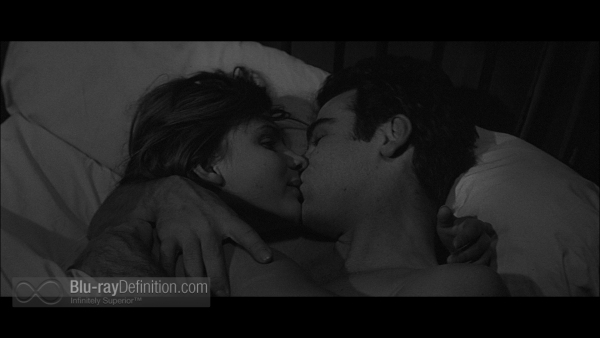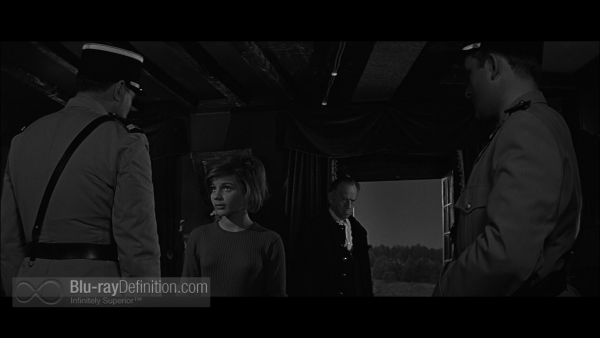 [amazon-product region="uk" tracking_id="bluraydefinit-21″]B00KATPVVO[/amazon-product]