– –

The Film
[Rating:3.5/5]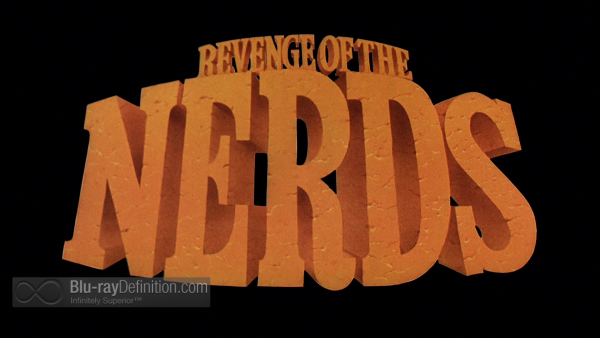 One of the iconic comedies of the 1980s, Revenge of the Nerds is a classic tale of misfits, underdogs, and outcasts taking on the establishment. A crude and juvenile sex comedy at its heart, the film demands to be viewed through the lenses of a much less "PC" era, even as it simultaneously extols the virtues of being true to oneself, not being who society expects one to be.
The story pits the popular jocks, of Alpha Beta, led by the golden-haired Stan (Ted McGinley), against a group of misfits, including Adams College freshmen Gilbert (Anthony Edwards) and his best friend Lewis (Robert Carradine). When the two best friends, two so-called "geeks", arrive at Adams hoping to change their social standing they find things aren't all that different from high school. The Alpha's burn down their house with a stupid stunt involving over-proofed alcohol and a lighter during a frat party. Since the Alphas are also the school's prized athletes for the football team, the Adams Atoms, they take over the freshmen dorms, and the freshmen get booted into a gymnasium — but not for long. Led by Gilbert and Lewis, who hook up with a group of misfits, they find themselves a ramshackle house and fix it up. This doesn't help their standing much, as they become the instant target of pranks from the Alphas and their partner sorority of beauties Pi Delta Pi, led by the gorgeous blonde Betty (Julie Montgomery). That's when the band of outcasts decide to fight back, joining  the all-black fraternity Lambda Lambda Lambda, and launching their own series of attacks, including a panty raid on the Pi's, setting up a network of spy cameras in the Pi's sorority house, and pouring liquid heat on the Alphas jock straps. The big showdown comes at a school festival in which the fraternities and sororities compete against one another in everything from belching contests and arm wrestling to a tricycle race. A win for the Lambdas and their counterpart sorority of misfits, Omega Mu, will mean the presidency of the Greek Council and finally some respect – maybe.
Revenge of the Nerds is quick paced and, really, one set piece after another of mostly puerile, but lighthearted pranks. Mostly, we see a lot of gorgeous sorority girls in various stages of undress and compromised situations. The spy camera gag (I do believe that's a crime in most states these days), prompts one of the most ridiculous proclamations from actor Curtis Armstrong, who plays the burnout named "Booger", when he yells "We have bush! We have bush!" That's the level of comedy, but, it's somehow hilarious, nevertheless. A standout moment is the Devo-like musical performance by the Lambdas and Mus to close out the festival, which includes a "Beat It!" jacket-wearing Lamar (Larry B. Scott) laying down an old school rap.
Video Quality
[Rating:4/5]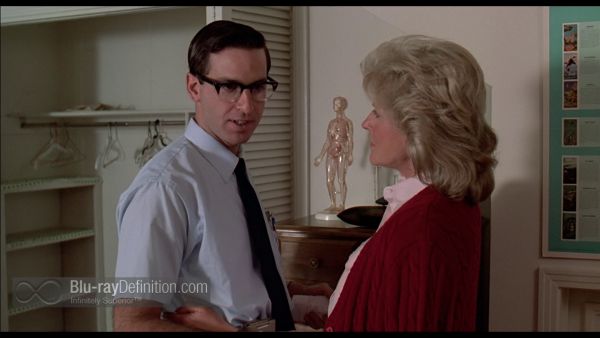 For an '80s comedy, Revenge of the Nerds looks better than expected on Blu-ray. While there is a coarse layer of grain, especially in darker scenes, the image is clean, lacking most issues with dirt, dust, and scratches. Colors look vibrant and flesh tones are spot on. Overall, it's bright and natural in appearance with good contrast. It's offered up in an AVC 1080p encodement from Fox.
Audio Quality
[Rating:3.5/5]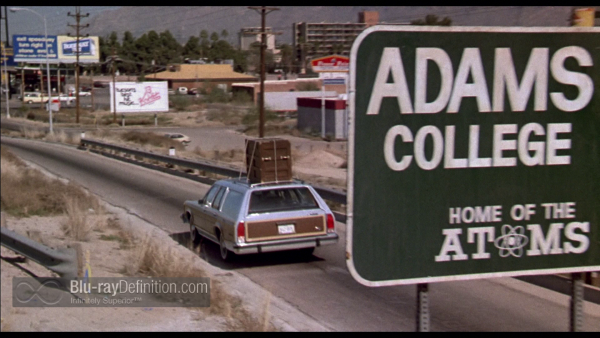 The original monaural mix is included in DTS-HD Master Audio 1.0 (48kHz/24-bit). There isn't much to say about it other than it doesn't sound as boxy as you'd think it would. Dialogue is clear and dynamics are better than expected.
Supplemental Materials
[Rating:3/5]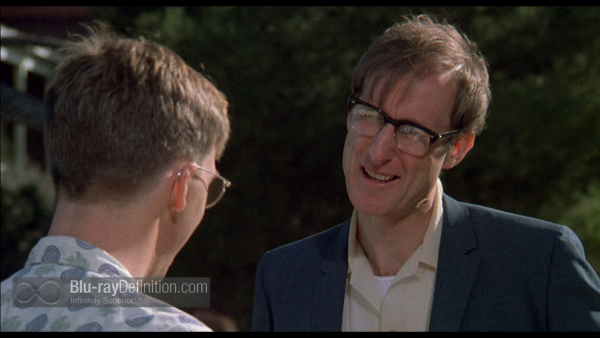 In addition to an audio commentary and a rather interesting documentary, the Revenge of the Nerds TV pilot is also included alongside some deleted scenes from the film and the trailer. All video extras are in standard definition.
Commentary by Jeff Kanew, Robert Carradine, Timothy Busfield and Curtis Armstrong
I'm a Nerd, and I'm Pretty Proud of It (1.78:1; SD; 00:38:36) – This nearly forty-minute long documentary includes interviews with the director and cast members offering up their reflections on working on the film.
Deleted Scenes (1.85:1; SD: 00:08:48):

Stan Owes Nerd Money
Gilbert Tells Judy How He Feels
Tri-Lamb Vegas Convention
Meet Uncle Meyer
Chariot Race
Nerds Catch Jocks Destroying Their House

Revenge of the Nerds Television Pilot (1.33:1; SD; 00:24:16)
Theatrical Trailer (1.78:1; SD; 00:01:25)
The Definitive Word
Overall:
[Rating:3.5/5]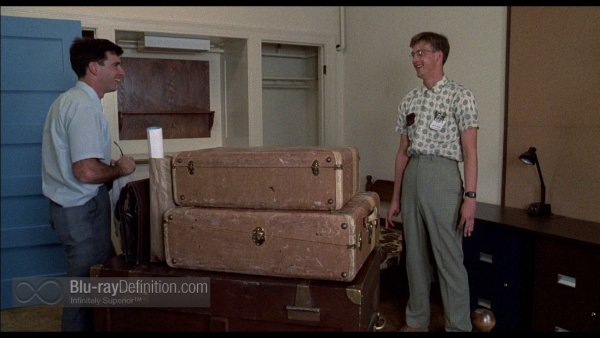 The feeling of rooting for the underdog and actually watching them win, however ridiculous their ways of going about it may be, is what makes Revenge of the Nerds such an enjoyable film. It placed the not so beautiful people at the head making it a universally appealing comedy.
Additional Screen Captures
[amazon-product]B00IXD2MMU[/amazon-product]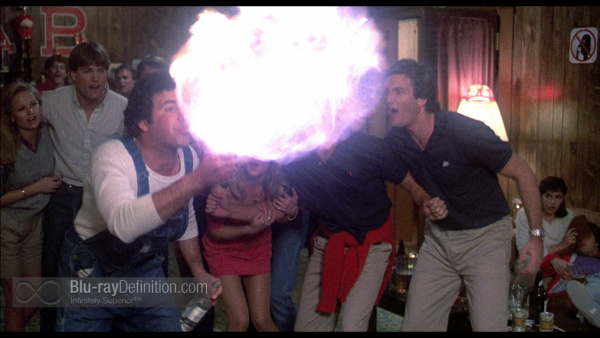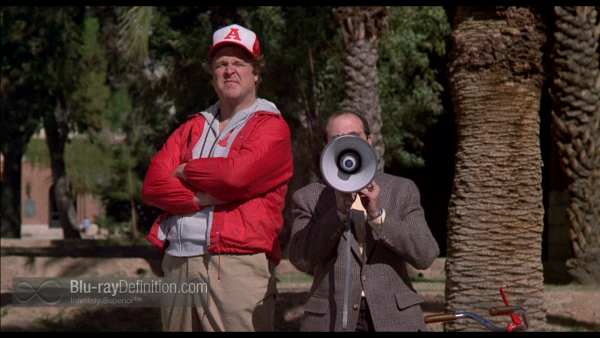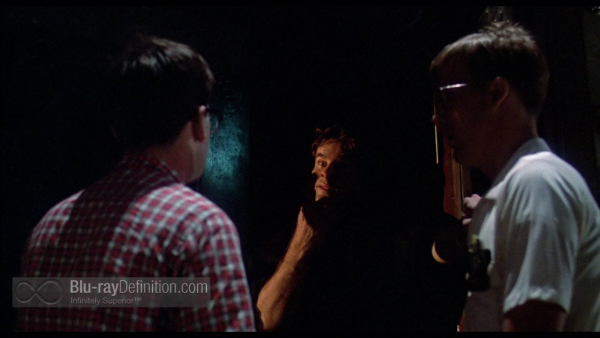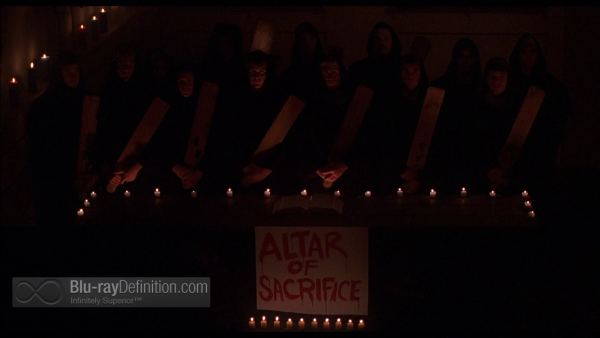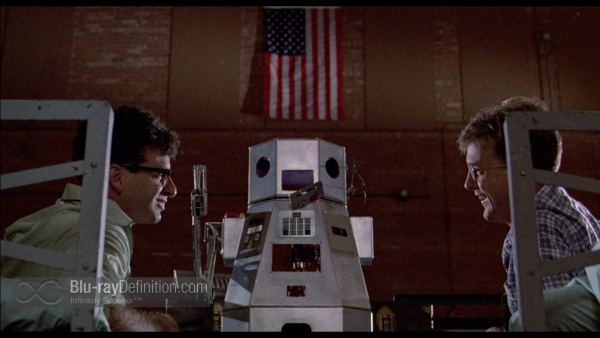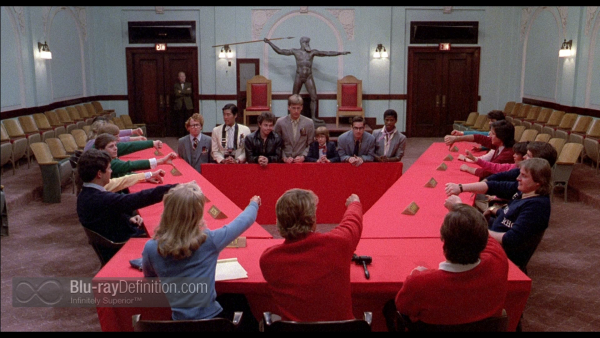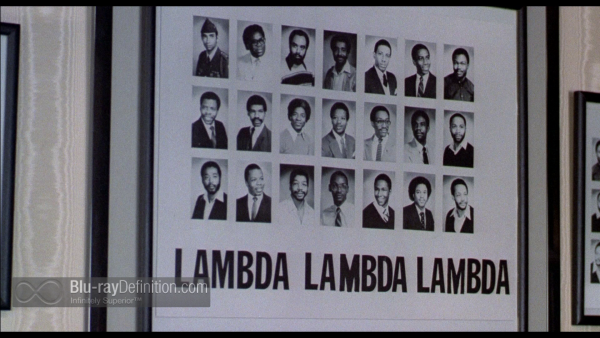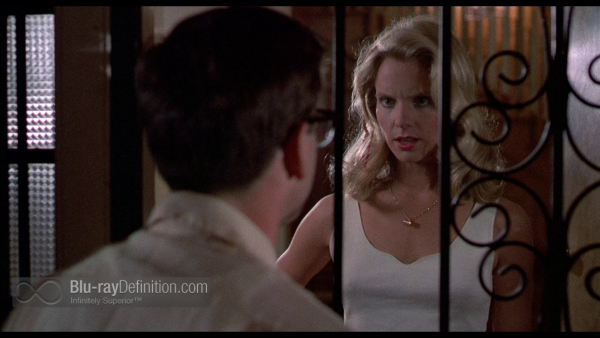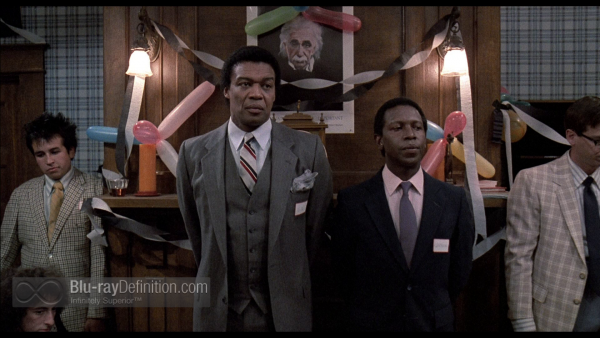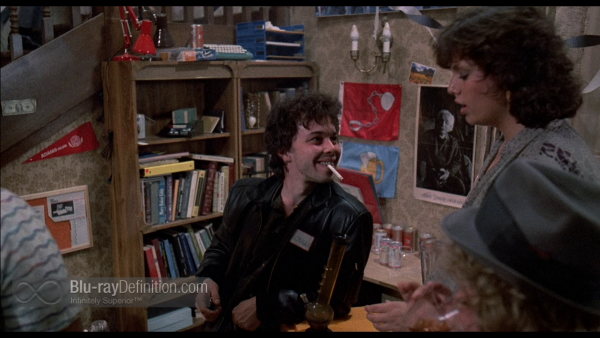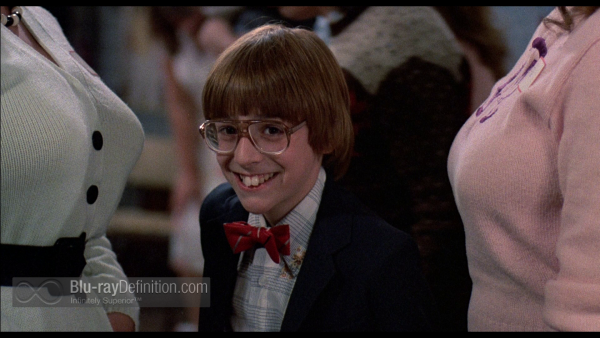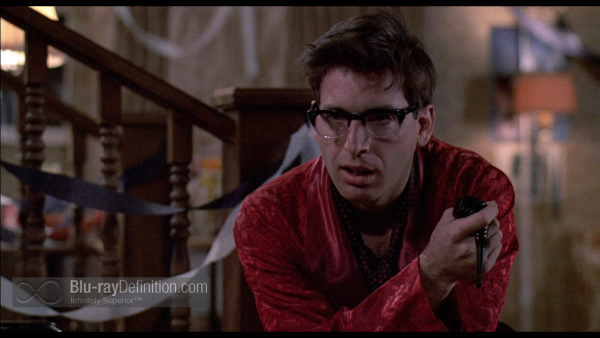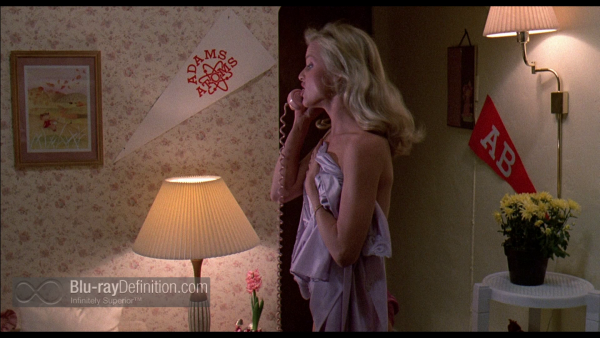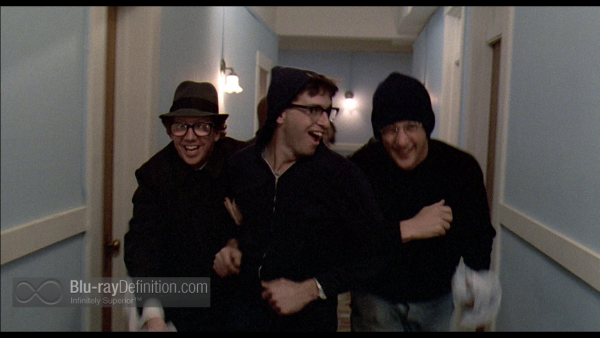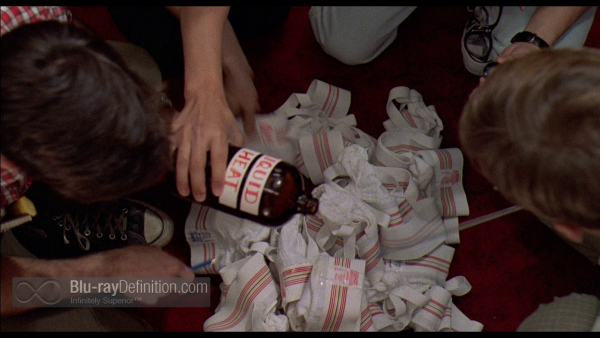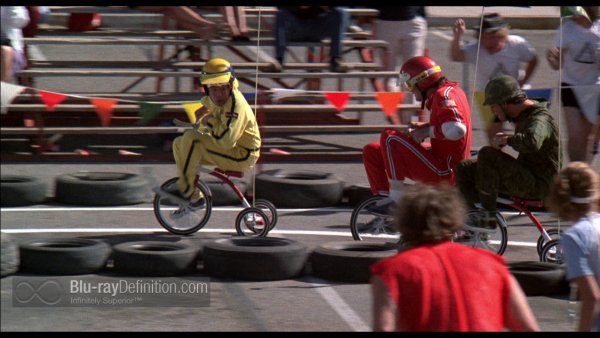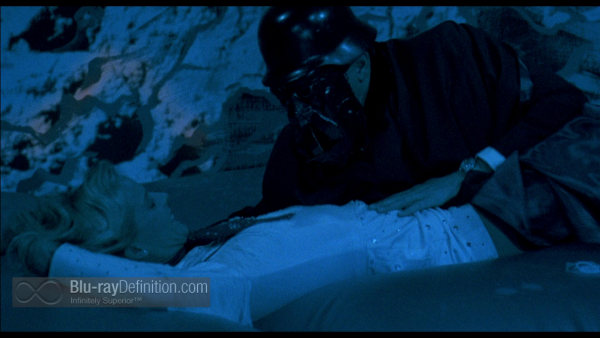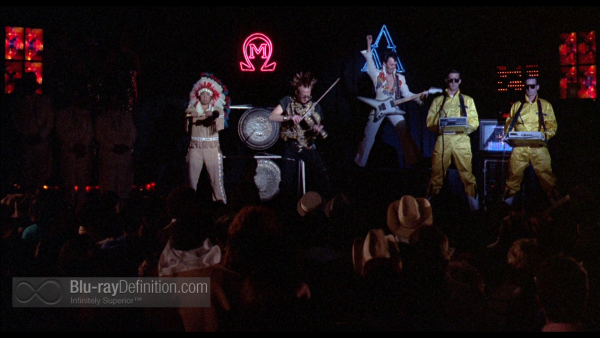 [amazon-product]B00IXD2MMU[/amazon-product]