– –

(The below TheaterByte screen captures were taken directly from the Blu-ray Disc and losslessly compressed in the PNG format. There should be no loss of picture quality with this format. All screen captures should be regarded only as an approximation of the full capabilities of the Blu-ray format.)
The Series
[Rating:4/5]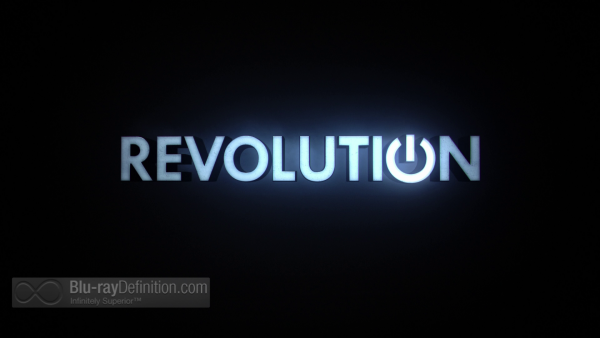 Arriving just in time to ride the coattails of the phenomenon that is The Hunger Games, creator Eric Kripke's (TV's Supernatural) and executive producers J.J. Abrams' (TV's Lost; Super 8) and Jon Favreau's (Iron Man 2; Swingers) Revolution is awash in crossbows, swords, steam engine trains, and beautiful people running through the woods fighting an oppressive regime. That's where the similarities to The Hunger Games end, however, and the the thematic similarities to the short-lived television series Jericho begin.
Like the latter, Revolution is set in a post-apocalyptic world where society has collapsed and chaos has ensued, turning the world at large, and America in particular, into numerous military factions set against one another. This time around, rather than mysterious bombs dropped from, who knows where, there was a worldwide blackout. All the electricity, everywhere, has been lost. Everything from airplanes to the smallest car battery has ceased working, and no one knows why, well, perhaps no one knows why, but they'll get to that. The country has been thrown into war and chaos, cities and governments have collapsed, and now there are numerous factions set against one another in a battle for supremacy. The old United States of America, no longer exists, and those loyal to that government, those who maintain the flag and keep copies of the Constitution, are considered traitors, particularly by one Sebastian Monroe (David Lyons), head of the Monroe Republic and the commander of the Monroe Militia.
Into this battle, one young woman, Charlie Matheson (Tracy Spiridakos) is cast, when Monroe Militia show up in her quiet town, kill her father, and kidnap her brother Danny (Graham Rogers). She sets out to get Danny back, and to find her estranged uncle, Miles Matheson (Billy Burke), to help her in her endeavor. But the journey to reclaim Danny is long and arduous, and Charlie, one time tech billionaire Aaron (Zak Orth) and eventually, the reluctant Miles, find themselves being hunted by a ruthless Major (Giancarlo Esposito) in the Monroe Militia. It doesn't help that Miles taught Monroe everything he knows – he used to be the top commander in the Monroe Republic – or that the band of "rebels" finds that they are in the middle of a struggle to find a way to turn the power back on. And they may be in possession of the key to solving the riddle how.
The key facets to making Revolution one of the exciting new entries in the last round of "Fall" series was the way that the writing team, mostly led by Kripke, allowed the story of how the blackout came about to unfold in a series of flashbacks, not unlike the style employed by executive producer J.J. Abrams'  Lost. It allowed for slow revelations of deeper character connections that one wouldn't necessarily see coming. Of course, one can't write about Revolution without commentating on the vast world they have created that makes it all so believable either. From the decaying arch in St. Louis to the use of swords and crossbows (guns are meant to be banned for everyone except militia and all powered vehicles are inoperable, so, no military vehicles or electronically assisted weapons) and the numerous villages and encampments where it almost feels like a neo-colonial atmosphere have the effect of allowing for complete suspension of disbelief. Even as the season progresses and the plot starts to sway off target just a bit, the production values and the interaction between the characters are what keep Revolution interesting. They are also what separate it from the aforementioned Jericho, which could never reach such depths of character and heights of production.
Video Quality
[Rating:4.5/5]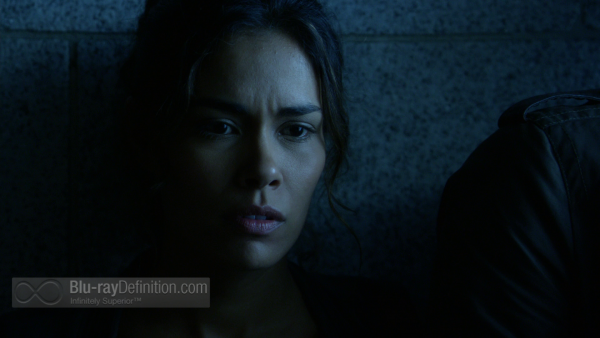 Revolution was shot in high definition with the ever popular Arri Alexa high definition cinematographic HD camera. It looks solid in this AVC/MPEG-4 1080p encodement from Warner, and is given more than enough room to breathe spread across 4 BD-50 discs with only a few supplements spread around. Some slight digital anomalies in the source can be spotted such as the rare instances of banding and very minute instances of posterization, but apart from that, it is a richly saturated and detailed image that is offered up with little to complain about. The contrast is robust, with darker scenes showing nicely nuanced gradients in the shadows and the brighter sequences providing for stunning greenery, skin textures, and no hints of clipping in the whites. This is steps above the 1080i broadcasts that were mired in compression issues and motion artifacts.
Audio Quality
[Rating:4.5/5]
A robust lossless DTS-HD Master Audio 5.1 (48kHz/16-bit) track is included that resounds during the action sequences with a big low end and lots of activity in the surround channels. Quieter moments reveal a good amount of atmospherics still creeping into the surrounds, but clean dialogue up in the front channels and a good balance overall. It does tend to want to lose some clarity when things get loud, but it is still rather good for a made-for-TV mix.
Supplemental Materials
[Rating;4/5]
Get further into the action and the mythology of Revolution with the included webisodes, deleted scenes, and Making ofs and interview panel with the cast and crew.
The supplements:
5 DVDs
UltraViolet Digital Copy
Disc 1:
An In-Depth Look at the Revolution Pilot (1.78:1; 1080p/24; 00:14:00) – What was it about the pilot of Revolution that captured the imagination of viewers? What attracted Jon Favreau to come on board to direct and help create this world? Fans of the show will get answers to all these questions and more as executive producers Eric Kripke and Jon Favreau discuss the details of the pilot in this featurette.
Deleted Scenes (1.78:1; 1080p/24):

No Quarter
The Plague Dogs
Disc 2:
Deleted Scenes (1.78:1; 1080p/24):

Sex and Drugs
The Children's Crusade
Kashmir
The Stand
Disc 3:
Deleted Scenes (1.78:1; 1080p/24):

Ghosts
The Song Remains the Same
Home
Disc 4:
Deleted Scenes (1.78:1; 1080p/24):
Creating a Revolution (1.78:1; 1080p/24; 00:19:57) – Creating a Revolution will explore the inspiration and creation of the overall series look, a nod to a simpler time in which all technology is gone and nature has taken over. Series creator Eric Kripke, production designer Doug J. Meerdink, costume designer Roland Sanchez, and cast members provide a closer look at the smallest details of intricate handmade props to the iconic sets and locations that create this believable world.
Gag Reel (1.78:1; 1080p/24; 00:02:04)
Webisodes:

Miles Paid Me a Visit (1.78:1; 1080p/24; 00:03:43)
Some Days You Just Want to Lay Down and Die (1.78:1; 1080p/24; 00:02:50)
Private Jacob Wren, You Are Arrested for Treason! (1.78:1; 1080p/24; 00:02:22)
What If I Am Trying to Turn the Power Back On? (1.78:1; 1080p/24; 00:03:15)
You're Going to Find Ben Matheson (1.78:1; 1080p/24; 00:03:46)

Revolution: Cast and Creative Team at the 2013 Paleyfest (1.78:1; 1080i/60; 00:27:41)
The Definitive Word
Overall:
[Rating:4/5]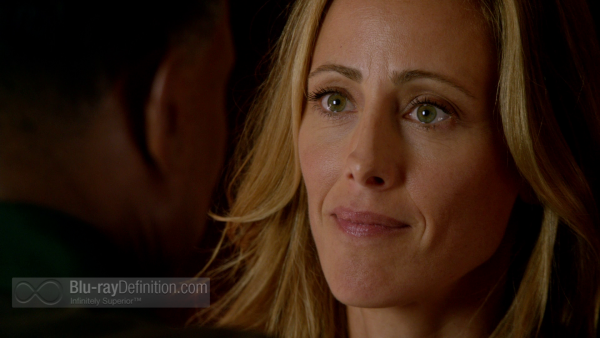 NBC has a big production winner that could be the log-awaited network television replacement for Lost, with this addictive sci-fi/adventure series. If they can keep the plot lines from spinning out of control and maintain the high level of quality in the production, then Revolution should remain a must-see weekly attraction for some yeas to come.
Additional Screen Captures
[amazon-product]B009CS1GPY[/amazon-product]
[amazon-product]B009AMAJH8[/amazon-product]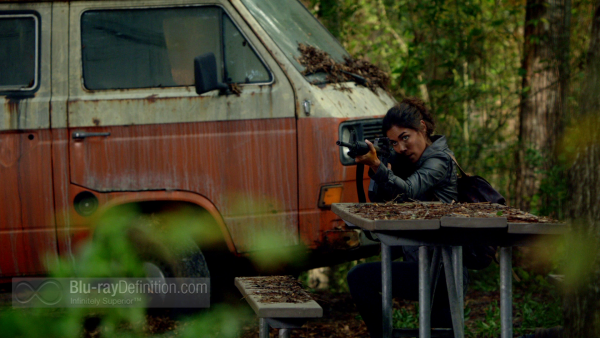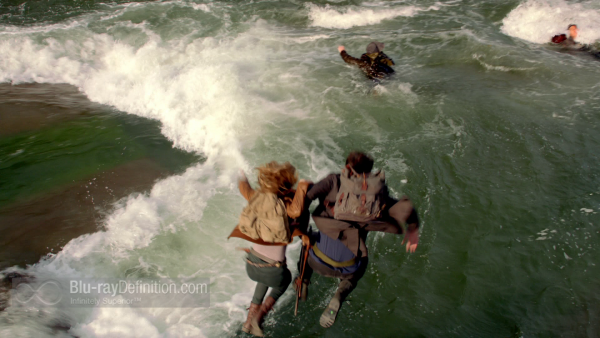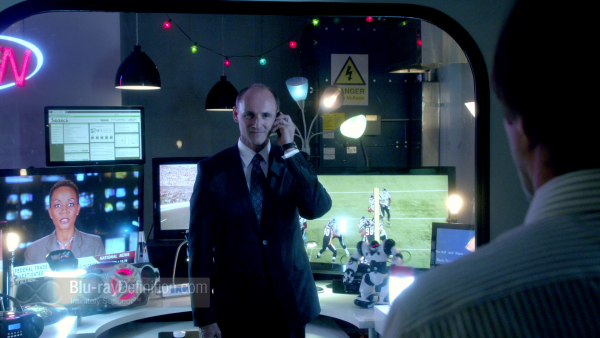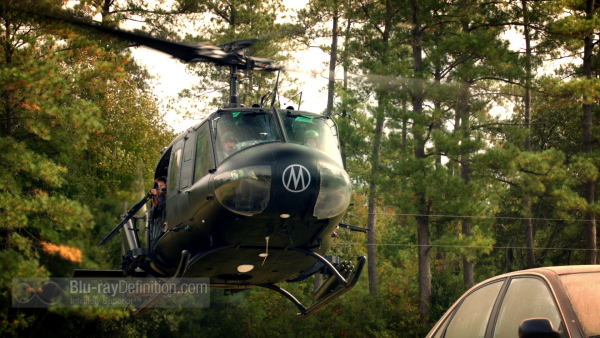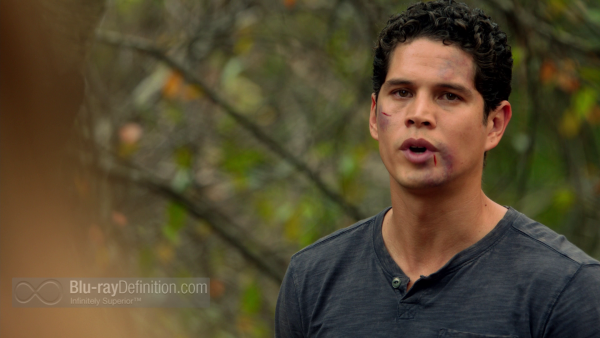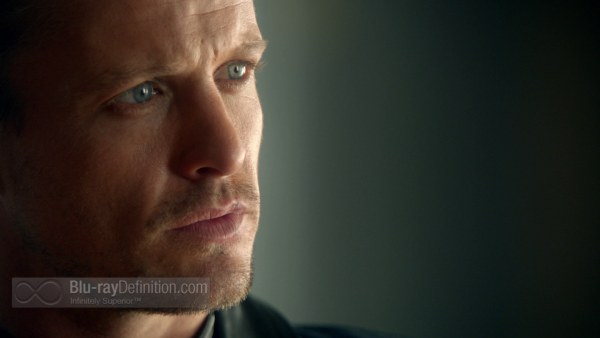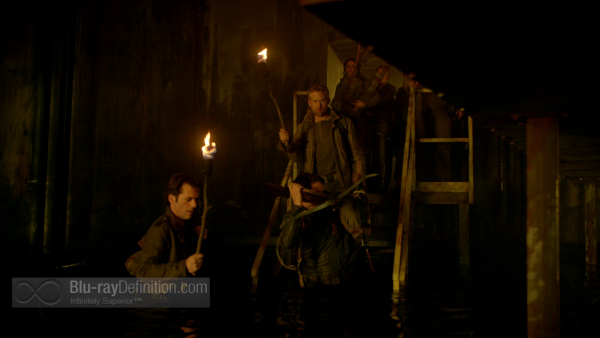 [amazon-product]B009CS1GPY[/amazon-product]
[amazon-product]B009AMAJH8[/amazon-product]