–
The Film
[Rating:3.5/5]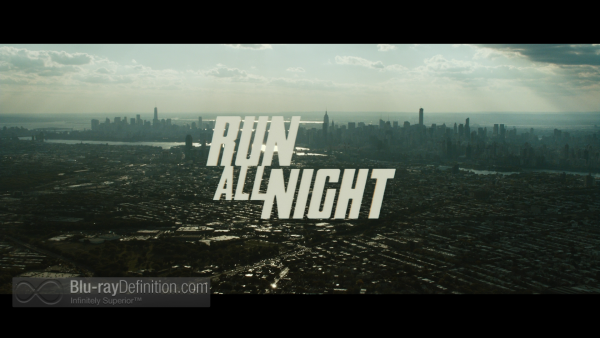 Liam Neeson has carved out a niche for himself in these sorts of high-strung, fast paced action thrillers playing the guy with a gun on a clock. Once again, in Run All Night, he reunites with director Jaume Collet-Serra (Unknown, Non-Stop) to return to this archetype.
This time out Neeson is playing a boozed up old time assassin, Jimmy Conlon, for the New York Irish mob, estranged from his son Mike (Joel Kinnaman). Jimmy spends his days trying to drown his sorrows in the bottom of a bottle, maybe because he lost his wife to cancer some years ago and his son Mike doesn't want him around him or his wife and two daughters. Mike is now working as a limo driver and also spends his spare time mentoring fatherless kids at a boxing gym, anything to not turn out to be a criminal like his own father. But when Mike drops off a client and witnesses a murder by local Irish mob boss Shawn Maguire's (Ed Harris) son Danny (Boyd Holbrook), his life is on the line. Jimmy, who happens to be lifelong friends with Shawn Maguire, is sent over to persuade Mike not to talk, and it's a contentious meeting between father and son, but things seem settled, that is until Danny shows up and tries to kill Mike. Jimmy has no choice but to defend his son and he ends up killing his best friend's son in the process. From then on, father and son become targets of Shawn Maguire, the corrupt NY police he has in his pocket, and a ruthless hitman named Price (Common). They must try to last through the night in New York City without getting killed.
While Run All Night stretches belief at many moments, there is no denying that it is a constant joy ride of edge of the seat thrills and kinetic energy. Neeson definitely has this sort of role down to a science by now and everyone else is just tagging along for the ride. Jaume Collet-Serra gives the film his usual stylistic flare – this is a very glamorous looking New York City at night. Even a car chase down Queens' Jamaica Avenue looks almost like some glittering wonderland, and, believe me, that is not anyway anyone would describe Jamaica Ave.
If there's a serious flaw to this film, it is that it stretches on longer than it should have, concluding in a drawn out gunfight like something out of an old western film. Some more time in the editing room to tighten up the action and storyline would have made this satisfying thriller that much better.

Video Quality
[Rating:4.5/5]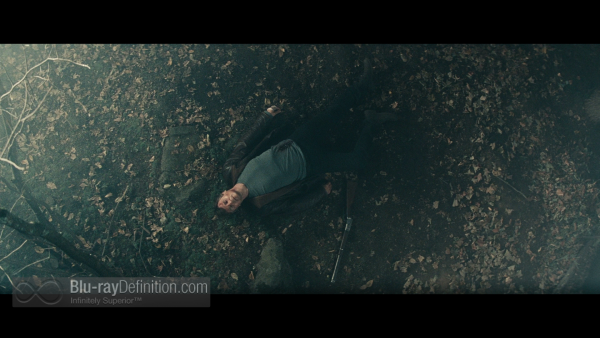 Run All Night was shot on fast speed Kodak Vision3 500T 5219 35mm film stock in the anamorphic format on the Arri 435 ES and Panavision Panaflex Millennium XL2 cameras with Panavision C-Series and ATZ and AWZ2 lenses. It can be a quite gritty looking film, but at the same time it is full of wonderfully sharp textures, beautiful colors and extraordinary contrast. The image is clean, as is to be expected, and there are no instances of video noise or compression noise to be seen.

Audio Quality
[Rating:4/5]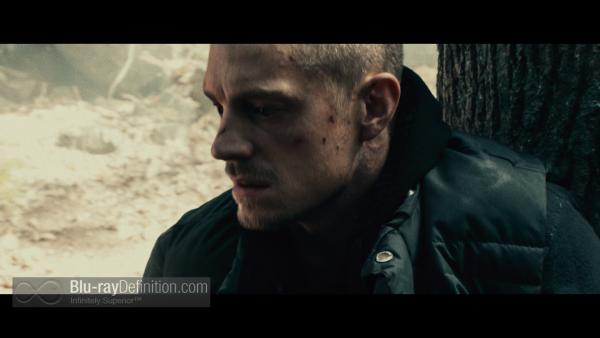 The soundtrack is offered up in an aggressive English DTS-HD Master Audio 7.1 (48kHz/24-bit) mix that can at times be a little overwhelming. Dynamics are a second thought here as, when the action really gets going, this one seems to get loud and stay that way. The good thing about it is sounds really engulf you, coming from everywhere – bullets pinging behind your right ear or an engine rumbling on your far left. Dialogue is clean and full and manages to stay above the clatter of sounds. The low end, as you might imagine, is big.

Supplemental Materials
[Rating:2.5/5]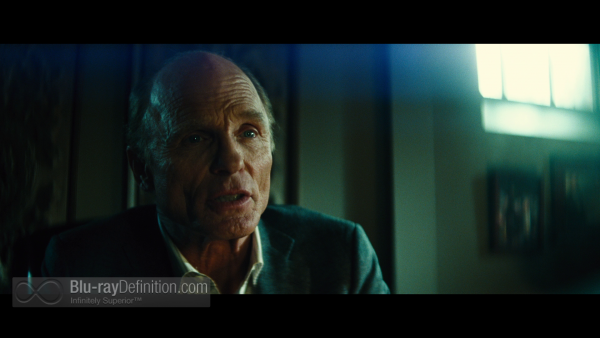 DVD
Digital HD UltraViolet
Shoot All Night (1.78:1; 1080p/24; 00:10:26)
Liam Neeson: Action All Night (1.78:1; 1080p/24; 00:06:09)
Deleted Scenes (2.35:1; 1080p/24; 00:16:20)

The Definitive Word
Overall:
[Rating:3.5/5]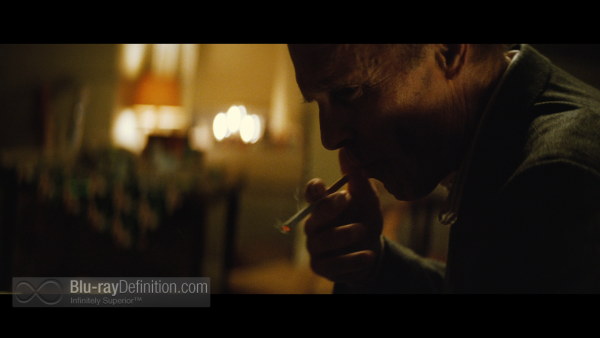 Liam Neeson has this sort of role patented by now and Run All Night is a high energy action thriller that satisfies. There's nothing new to be had here, but it is an enjoyable bit of popcorn action.

Additional Screen Captures
[amazon-product]B00UNONMRQ[/amazon-product]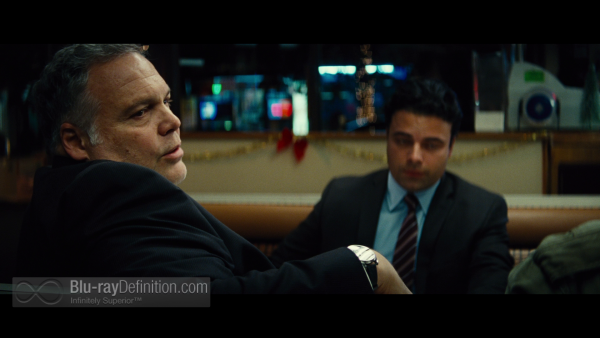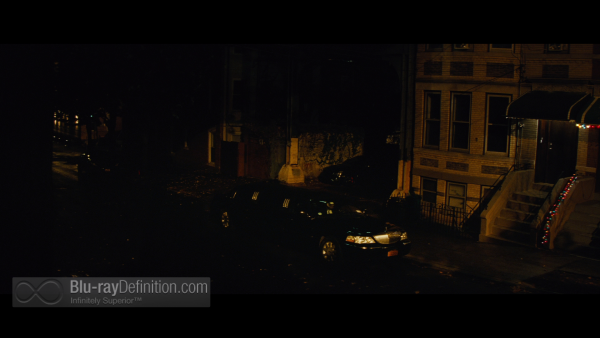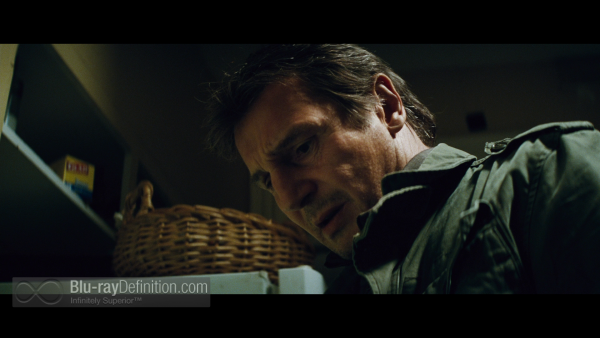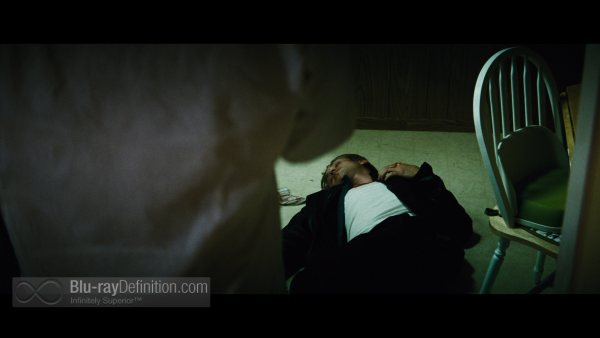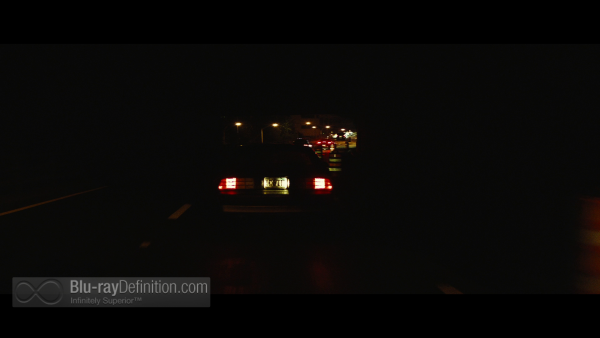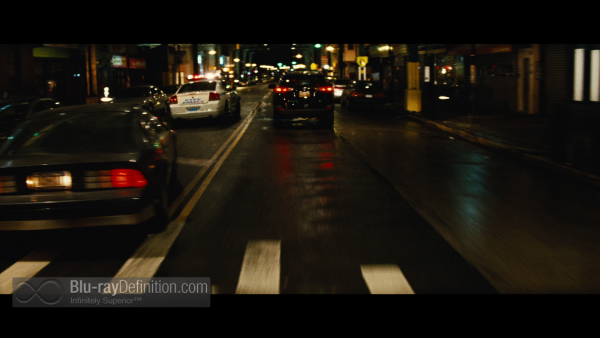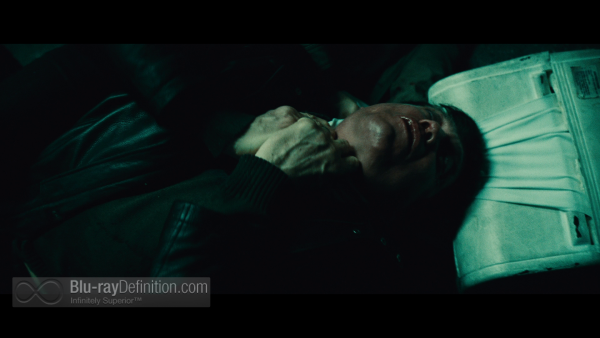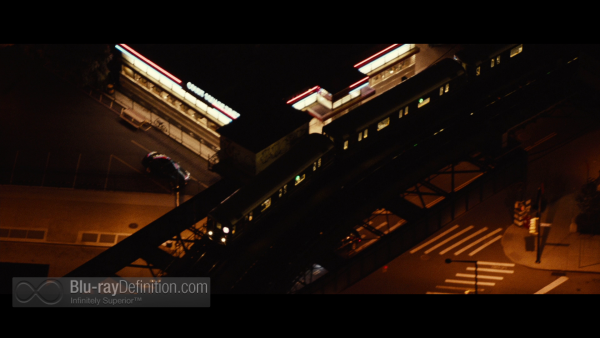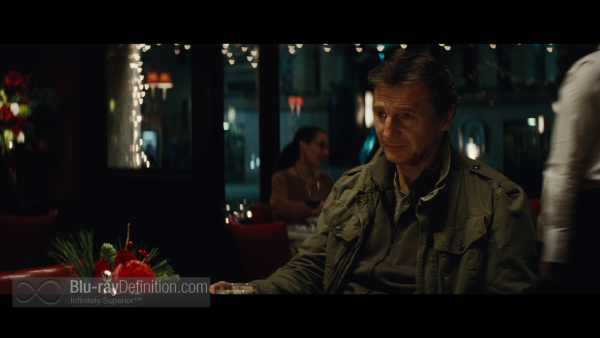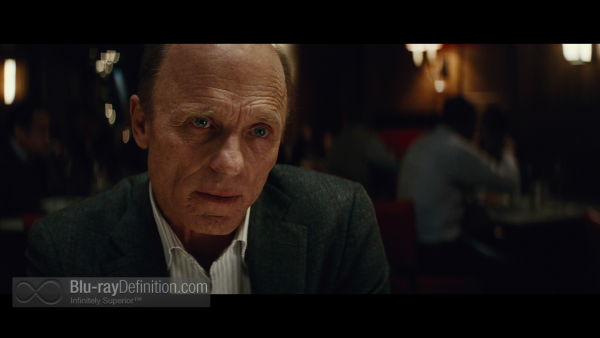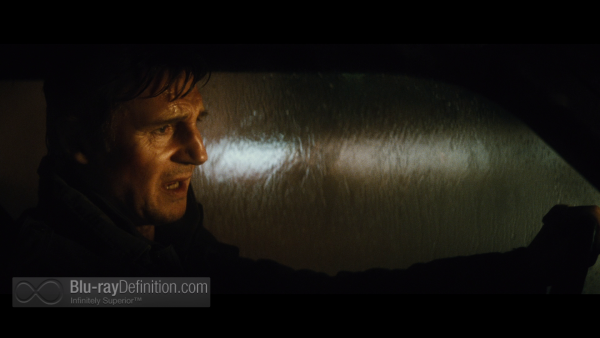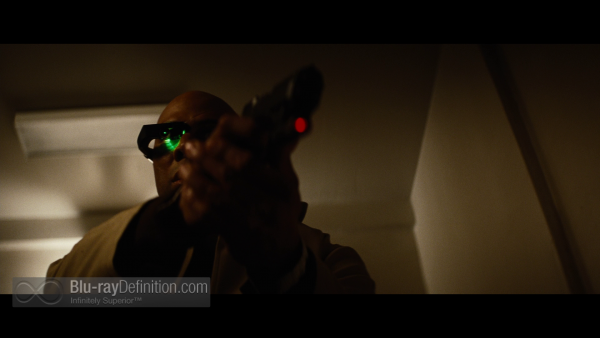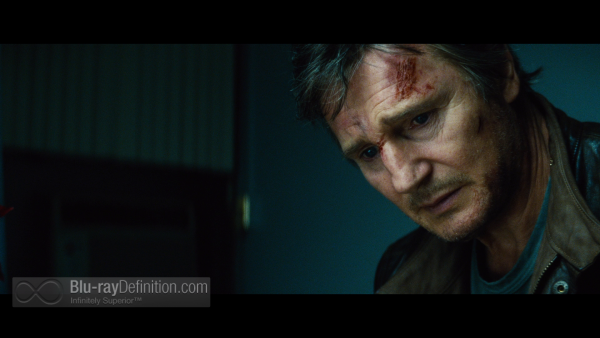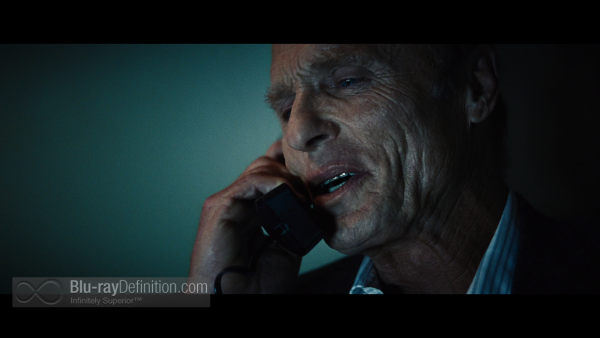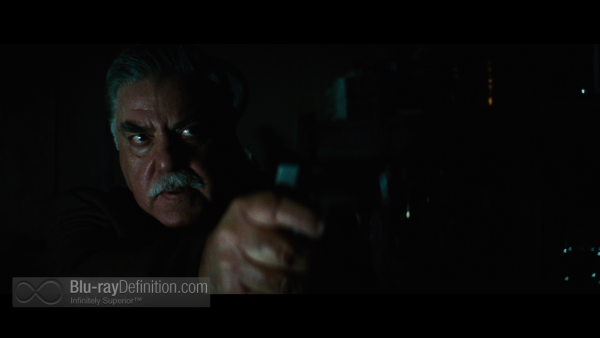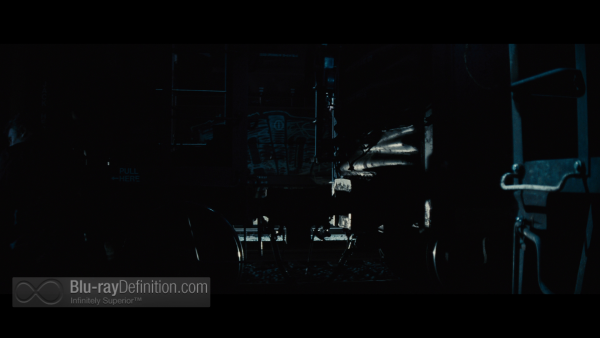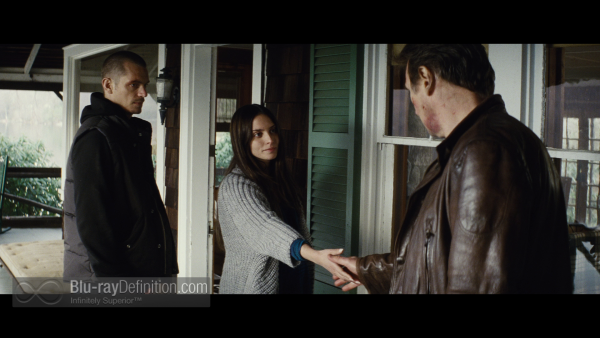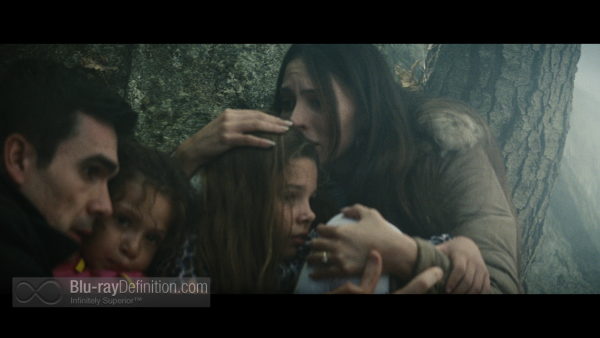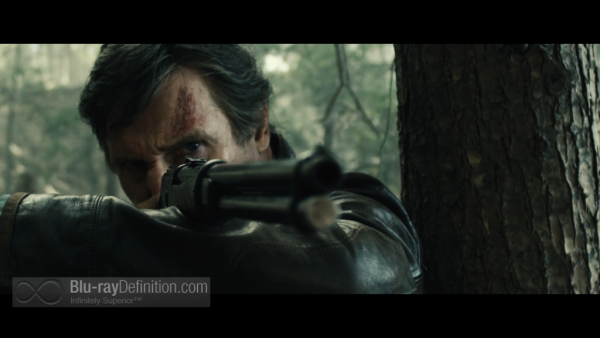 [amazon-product]B00UNONMRQ[/amazon-product]