Mouse-over Cover Art for Details
Click thumbnails for high-resolution 1920X1080p screen captures
(The below TheaterByte screen captures were taken directly from the Blu-ray Disc and losslessly compressed in the PNG format. There should be no loss of picture quality with this format. All screen captures should be regarded only as an approximation of the full capabilities of the Blu-ray format.
The Film
[Rating:3/5]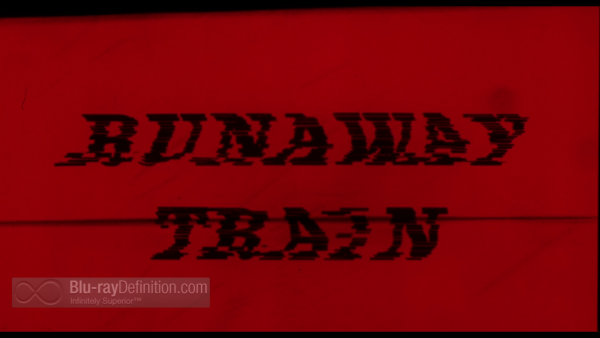 Runaway Train is the sort of over the top action/thriller that you immediately understand what you're in for once the opening credits stop rolling and the actors open their mouths. Based on a script by Japanese auteur Kurosawa Akira (Rashomon; Seven Samurai) and with additional prison slang added by real life ex-con Edward Bunker (Mr Blue in Reservoir Dogs), the film is populated with a host of characters painted ion broad strokes and is driven by a plot as ludicrous as anything Hollywood would produce in later years in the decade, and beyond.
Jon Voight plays infamous bank robber Oscar "Manny" Manheim whose numerous breakout attempts have made him a hero to the inmates, but also earned him confinement to his cell for three years, where the ruthless warden has welded the door shut. A court has ordered that Manny be allowed out of his cell, however, and he is immediately embarking on yet another prison break. He finds himself being aided by a younger inmate, Buck (Eric Roberts), who joins him at the last minute. The two break out of Stonehaven prison, in the middle of the Alaskan tundra and make a daring cross-country trek that involves a cliff dive into a freezing river, until finally reaching an out of the way Alaskan rail yard where they jump a locomotive to freedom – maybe. The real adventure has only just begun. The brakes on the train fail and the driver has a heart attack, leaving the two on a runaway train barreling through the Alaskan wilderness at breakneck speed, all whilst the warden from Stonehaven is at their heels.
Voight and Roberts play two characters at odds – one young, one old and cantankerous – and they play them to the hilt. Really, each is more like a caricature of what one might think a prisoner would be. It's all obvious facial gestures and ridiculous lines. The film really begins to run out of steam a bit once the two settle onto the train, so, of course, a female character (Rebecca DeMornay) is thrown in for good measure. Practically pulled right out of the wilderness too.
The best parts of Runaway Train are the wonderful sequences of the train barreling through the icy wilds, Buck and Oscar trying desperately to scale the side of the train, and, of course, the brilliant opening prison break. These all evoke a great sense of thrills and kinetic energy, with gorgeous scenery to boot. Overall, however, this theme would be better explored in Tony Scott's Unstoppable or even the similarly themed Jan de Bont 1994 high octane actioner Speed.
Video Quality
[Rating:4/5]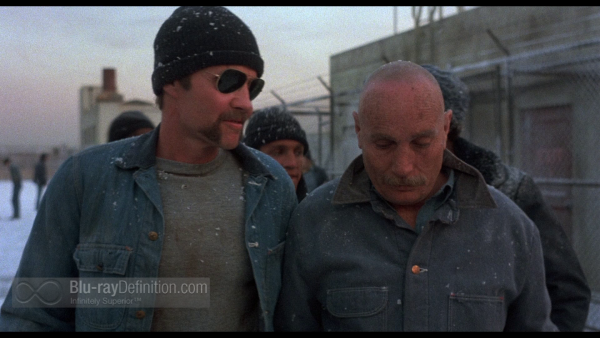 This is taken from a high definition transfer prepared by MGM for the Cannes Film Festival premiere, offered up in a richly textured AVC/MPEG-4 1080p encodement from Arrow. Source damage is minimal, only popping up in some of the high speed visual effects shots. Darker spots show the slightest bit of crush, but nothing that damages detail a lot, and there is certainly no heightened level of video noise. Film grain looks natural, though this is a somewhat gritty looking film.
Audio Quality
[Rating:3/5]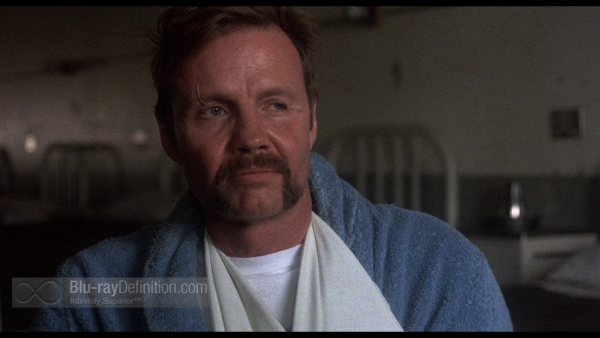 The stereo soundtrack is provided in LPCM 2.0 (48kHz/24-bit). While dialogue is intelligible, there is a lot of crackle, particularly in louder passages and the sound can tend to be just a bit boxy, which is surprising given the somewhat later vintage of this film.
Supplemental Materials
[Rating:4/5]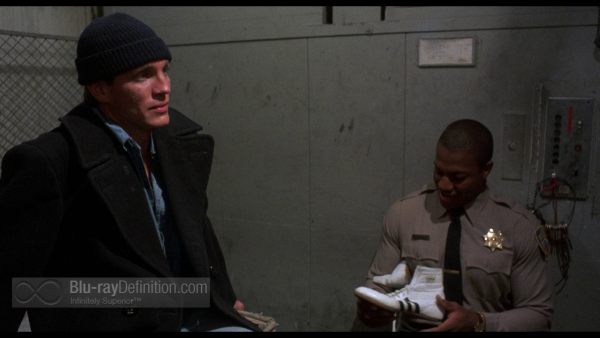 As per usual with Arrow, we get a host of strong extras with this release.
The supplements:
Running on Empty: An Interview with Andrei Konchalovsky (1.78:1; 1080p/24; 00:15:57)
From Thespian to Fugitive: Jon Voight Remembers Runaway Train (1.78:1; 1080p/24; 00:37:49)
Sweet and Savage: Eric Roberts on Runaway Train (1.78:1; 1080p/24; 00:16:02)
The Calm Before the Chaos: Kyle T. Heffner Reflects on Runaway Train (1.78:1; 1080p/24; 00:17:04)
Trailer (1.78:1; 1080p/24)
Trailer Commentary
Booklet featuring new writing on the film by Michael Brooke, a new interview with Runaway Train's production designer Stephen Marsh conducted by Calum Waddell and the original Life Magazine article that inspired the film, illustrated with rare behind-the-scenes production images.
The Definitive Word
Overall:
[Rating:3.5/5]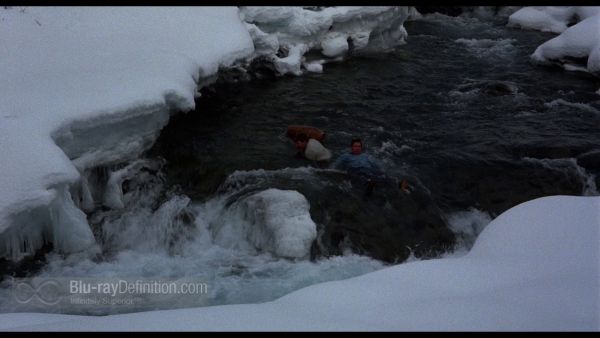 This Jon Voight action/thriller is just as ludicrous as its name implies, but it does provide some thrills, some strong cinematography, and reasonable time wasting, despite the overdone acting and lulls in the storyline.
Additional Screen Captures
[amazon-product region="uk" tracking_id="bluraydefinit-21″]B00CKE298A[/amazon-product]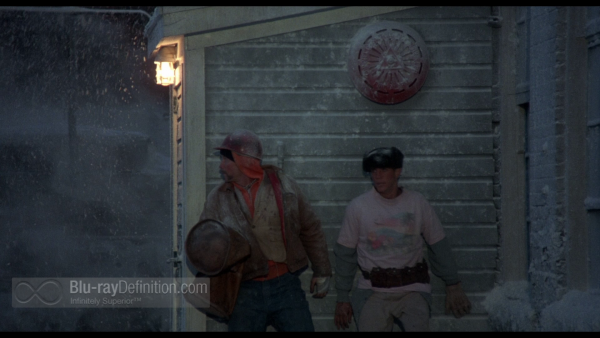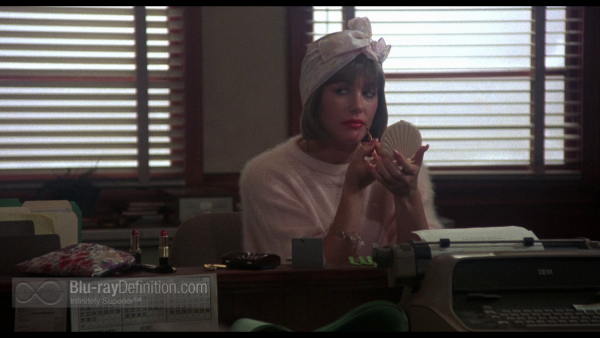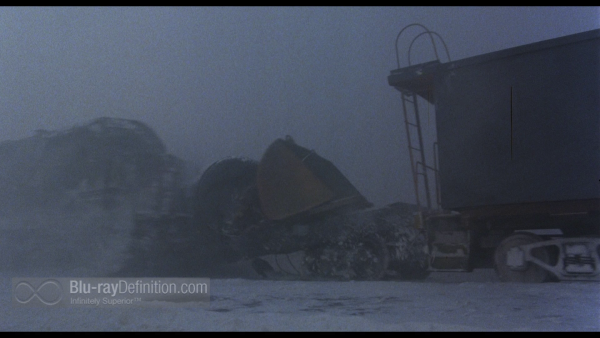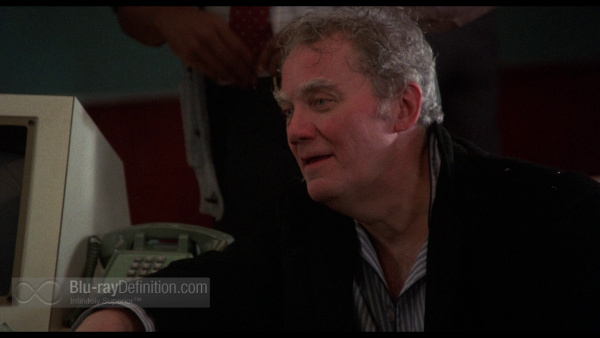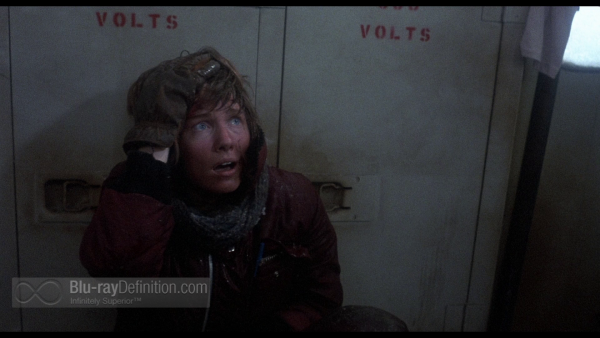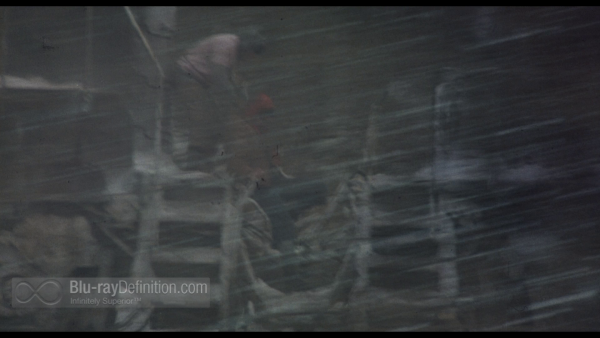 [amazon-product region="uk" tracking_id="bluraydefinit-21″]B00CKE298A[/amazon-product]