–
The Series
[Rating:4/5]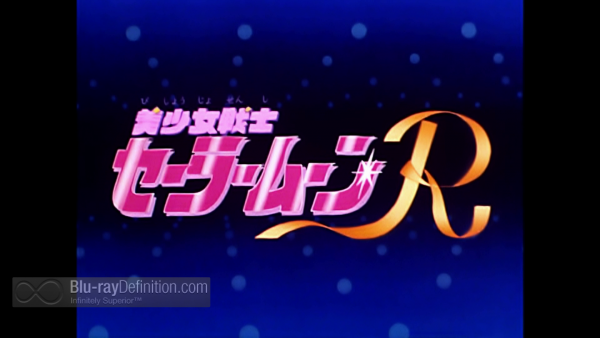 Sailor Moon returns in this second season, Sailor Moon R (美少女戦士セーラームーン R). After the big battle of Season one, the now four guardians have settled into normal life, but it isn't long before trouble finds them again. The first arc, covered here in Part 1, episode's 47-68 deals primarily with the guardians battling two star-crossed space aliens, Ail and An, who have come to Earth. The season also introduces a new character, a little pink-haired preteen girl who falls from the sky. Calling her Chibi-Usa, she goes after Mamoru's affections causing Usagi to become irrationally jealous and creating a rift between the two.

Sailor Moon was and remains one of the most popular anime franchises to come along. Watching the series it isn't too difficult to understand why. The protagonist Usagi is an easy one to like. She's funny, klutzy, and down to earth. She struggles with her grades, crushes on boys, cries a lot, embarrasses herself, fights with her kid brother. In essence, she is a girl that many young girls can relate to. But if anyone thinks that she's just one big stereotype, she does also manage to somehow pull it together in order to fight for love and justice.
I found the first arc of this second season to be even more enjoyable than season one since there were more established characters from the very beginning and the addition of Chibi-Usa mixed things up nicely. There was also some conflict between Usagi and Mamaru.
Overall, the laughs and general good feeling is all here, and so is the quality of the animation that everyone loves about this series. However, Viz Media's bundling of this part 1 set which takes a distinct story arc and has it bleed over into the second distinct arc leaves it feeling a bit incomplete.

Video Quality
[Rating:2.5/5]
What is there to say about this set, really? Season one looked pretty bad given all the issues with ghosting, which are now gone, but what we have now are issues with stairstepping around the line art, major softness, and video noise. This looks obviously to be an upscaled from SD transfer that is just not up to snuff. The AVC/MPEG-4 1080p encodement on Blu-ray of Sailor Moon R is just barely a step up from season 1 of the series, unfortunately, and still falls behind Ranma ½ from Viz, which is a fine release of an older anime series.

Audio Quality
[Rating:3.5/5]
I'll say exactly what I said for season 1: skip the English dub, please, it's a travesty, sounds canned and poorly acted. The Japanese voice cast is all over this series and are incredibly funny. Both tracks are offered in DTS-HD Master Audio 2.0 Mono (48kHz/16-bit) offering up clear dialogue with a good amount of dynamics given the limited amount of channels.

Supplemental Materials
[Rating:4/5]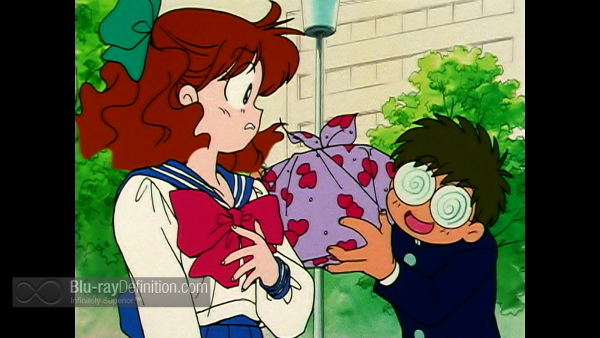 96-page full-color booklet includes an episode guide, artwork, and credits
Set is contained in a glossy, chipboard slipcase that has a slot for Part 2 when it is released.
Disc 1
Disc 2
Disc 3:
English Cast Interview at Anime Expo (1.78:1; 1080p/24; 00:20:01)
Dub Recording Behind-the-Scenes (1.78:1; 1080p/24; 00:15:41)
Gallery (1080p/24)
Clean Opening (w/ optional English or Romaji Subtitles)
Clean Ending (w/ optional English or Romaji Subtitles)
Viz Media Trailers

The Definitive Word
Overall:
[Rating:3.5/5]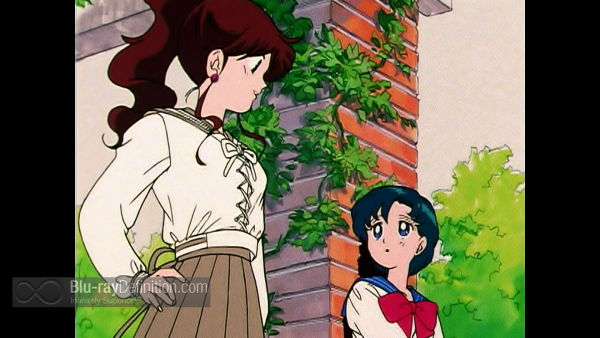 The packaging and quality of the content of Sailor Moon R: Season 2 – Part 1 are beyond reproach, but the video quality is still a major disappointment.

Additional Screen Captures