– –

The Film
[Rating:3/5]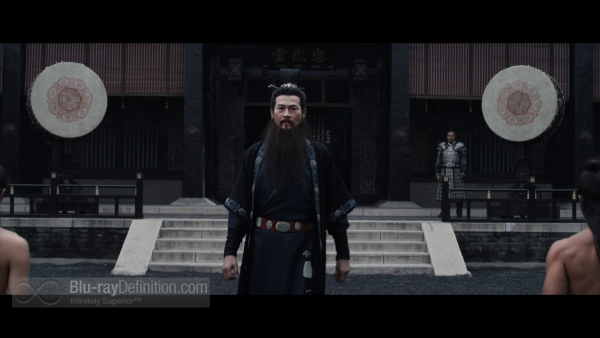 Director Ronny Yu's (Freddy Vs. Jason; Bride of Chucky) latest film is a historical epic based on a factual legend set in China's early Northern Song Dynasty. The Yang clan, led by patriarch General Yang (Adam Cheng) and his seven sons help defend the empire against invaders, particularly the Khitan who are set to invade in retaliation for a devastating loss they faced some years earlier. General Yang Ye's task is made more difficult, however, when one of his sons disobeys his commands and enters into a martial arts sparring competition to win the hand of his childhood sweetheart in marriage, a fight that leads to the accidental death of Yang Ye's longtime political rival. Demoted to fighting on the frontline, Yang is sent out to battle the Khitan where he and his troops are ambushed, left trapped when his political rival, General Pan sounds a retreat. It is left to his seven sons to rally their small army and return to save him against impossible odds.
Yu has a definite feel for bombast and eye for brilliant scenes. The clashes between armies and cavalry in Saving General Yang are breathtaking, and one can't deny his ability to use the surroundings to his advantage. One particular scene of the Yang brothers riding silhouetted against the sunset on the horizon is particularly breathtaking.
Saving General Yang is too much about the spectacle, however, and not enough about the humanity and the story of the Yangs. Perhaps it is the scope of the story that makes it difficult to handle in such a limited format, but one comes away from the film not really understanding the uniqueness of each of the individual seven brothers. All we know is that they have a filial duty to honor and save their father, and a connection amongst siblings that keeps them together. It becomes too difficult beyond that to keep track of which brother is which. Even the General himself seems to lack much of the gravitas it takes to inspire the soldiers under his command to die by his side, as they choose to do at one point, rather than seek an escape route.
These faults are made only more obvious by the summation at the end of the film about the Yang's place in Chinese history. Too bad the film didn't spend more time on setting this up in the actual body of the film — dealing with the political intrigue and the interactions amongst the siblings — as opposed to giving us over two-hours of lavishly choreographed battle sequences with hardly any context.
Video Quality
[Rating:4.5/5]
Saving General Yang was originally shot in high definition on the Red Epic with Zeiss Ultra Prime and Angenieux Optimo lenses. The transfer to Blu-ray is encoded in AVC/MPEG-4 1080p at precisely 24Hz. It's a reference-quality image with very little digital anomalies like posterization or banding in the source and only the slightest hint of video noise detectable. Even with the clean imagery, there is still a film-like appearance and a cinematic eye appeal to the transfer. Colors and texture are strong and there's a nuanced presentation of the darker scenes.
Audio Quality
[Rating:4.5/5]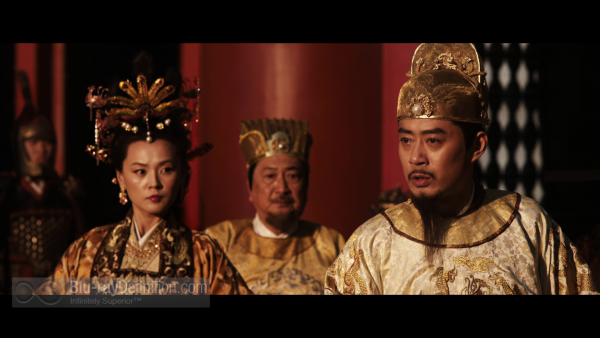 We are given a few audio options here, Mandarin DTS-HD Master Audio 5.1 (48kHz/16-bit), Mandarin Dolby Digital 2.0 stereo, and English dubs in the same two formats. The original Mandarin track was my reference and it was a good one. There are subtle atmospheric sounds that surround you much of the time and very clear dialogue, yet during the big, epic battle sequences things really pick up. The clashing of swords, the whooshing of arrows and the galloping of horses fill the soundfield. Lows are extended down rather far to give everything good floor and one scene where the Yang clan are being bombarded is really rollicking.
Supplemental Materials
[Rating:1.5/5]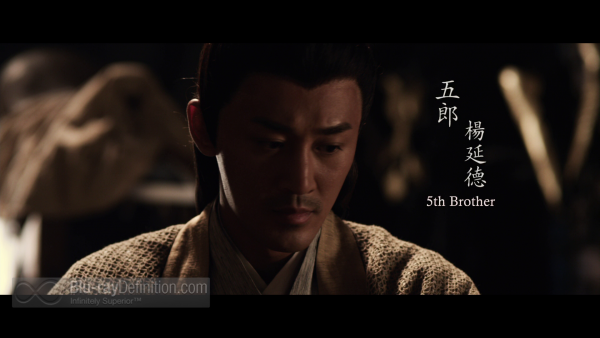 There's not much at all here. The Making Of is no more than a montage of B-roll footage, but there is an hour-and-a-half of interviews with the cast and director that may be of interest.
The supplements:
Making Of (1.78:1; 108i/60; 00:08:58)
Interviews with Director & Cast (1.78:1; 1080i/60; 01:34:12)
Trailer (2.35:1; 1080p/24)
The Definitive Word
Overall:
[Rating:3.5/5]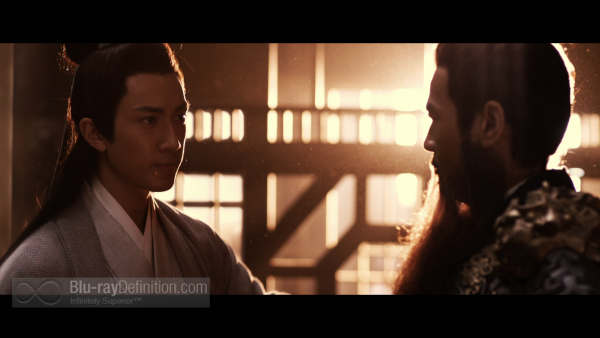 Saving General Yang is a lavish production with amazing, epic battle sequences and marvelous visuals. As a historical war drama, it's missing some deeper perspective on this story of the Yang clan, opting instead for simply giving us the spectacle and broadly painted characters. It might work as a rental.
Additional Screen Captures
[amazon-product]B00EO670RW[/amazon-product]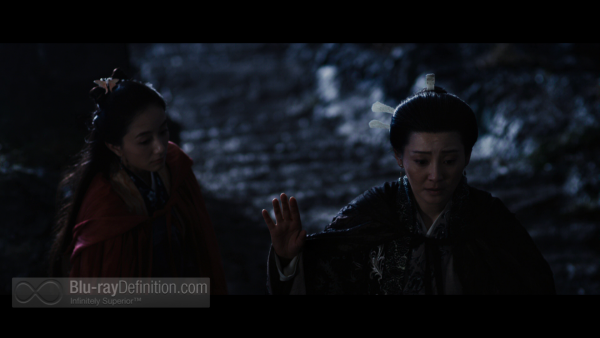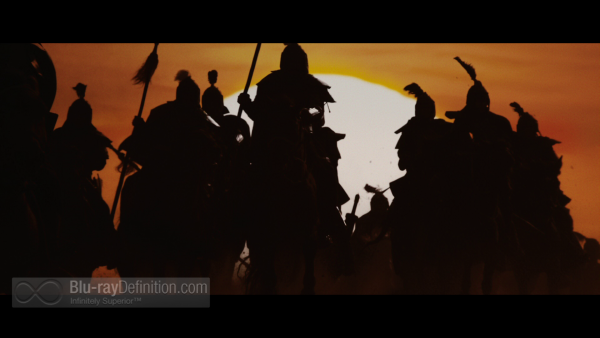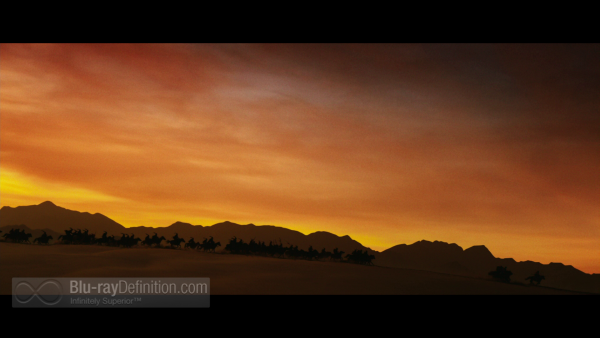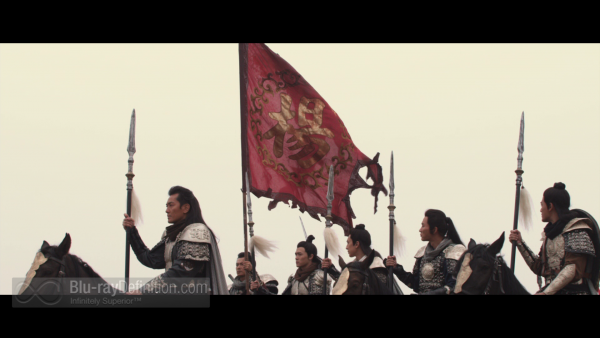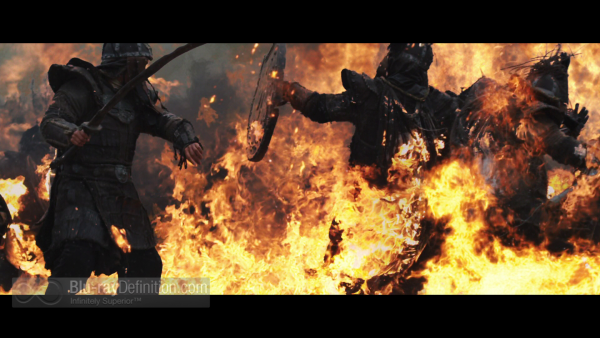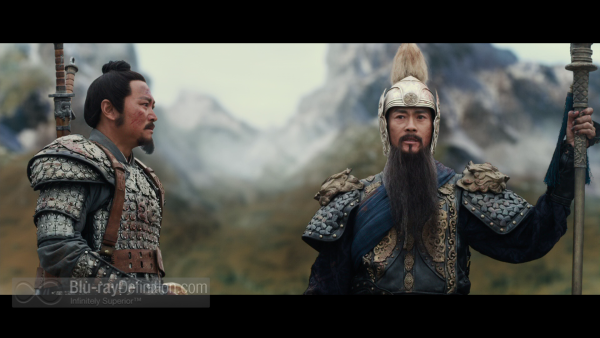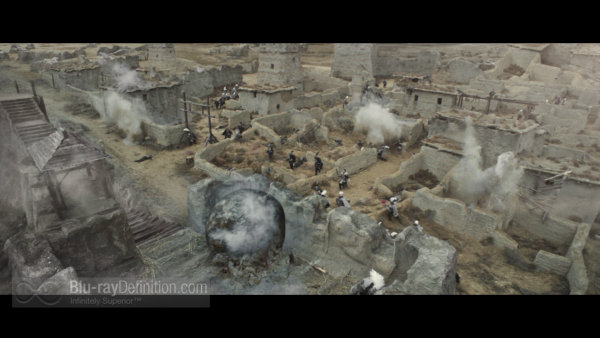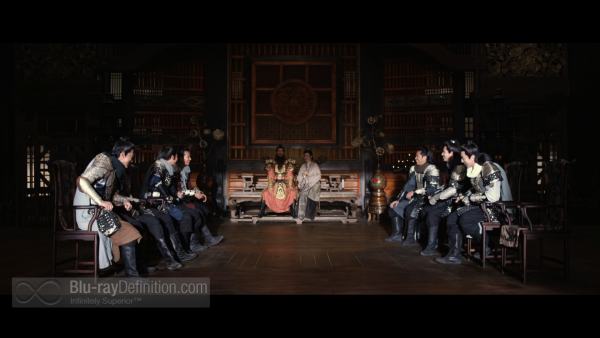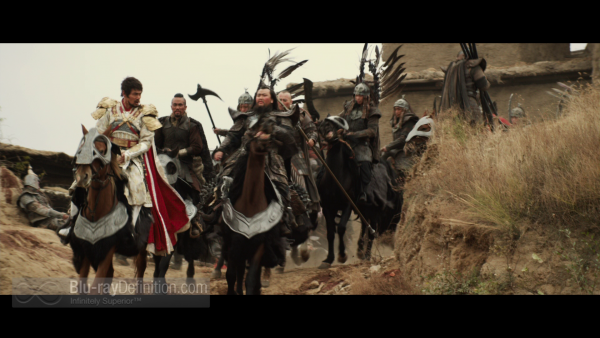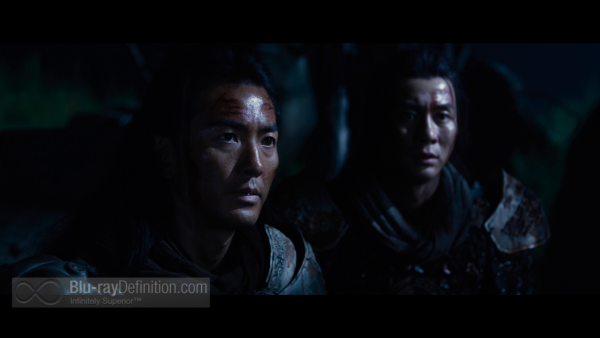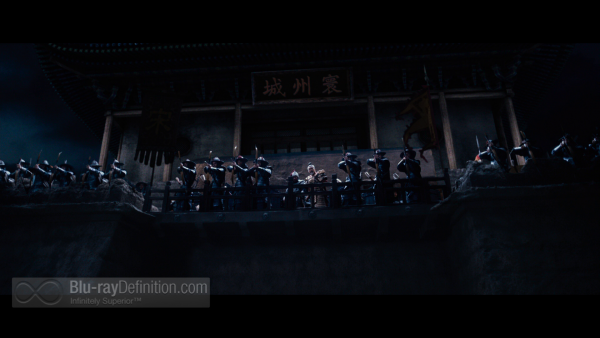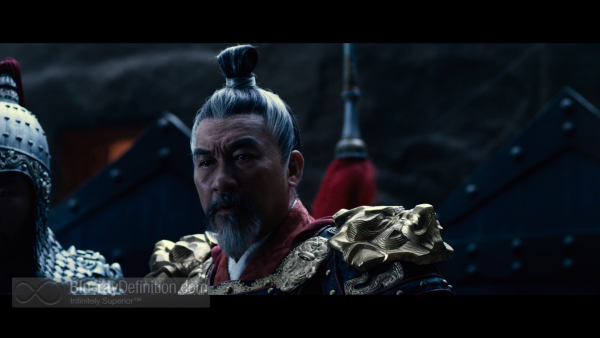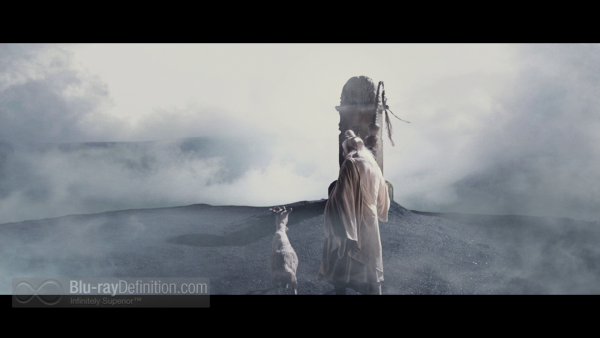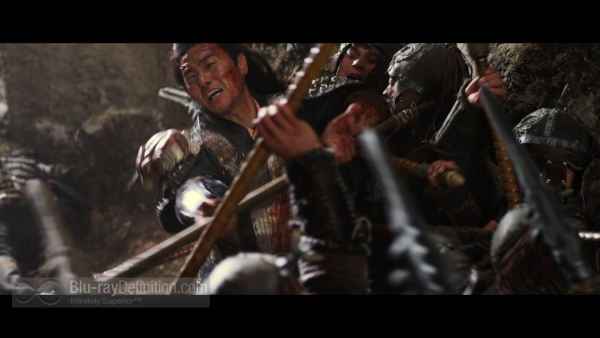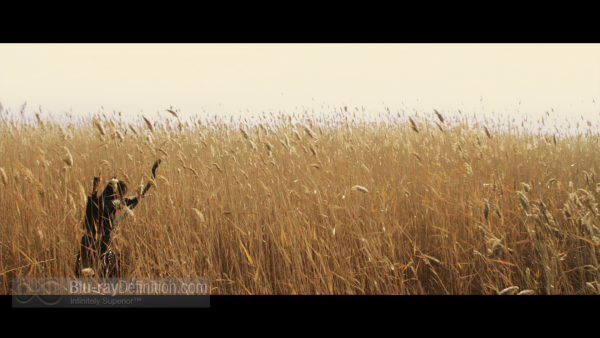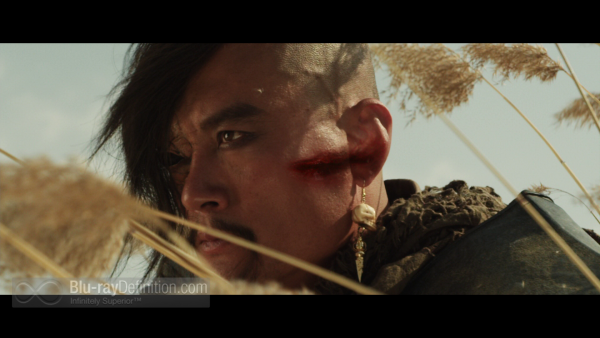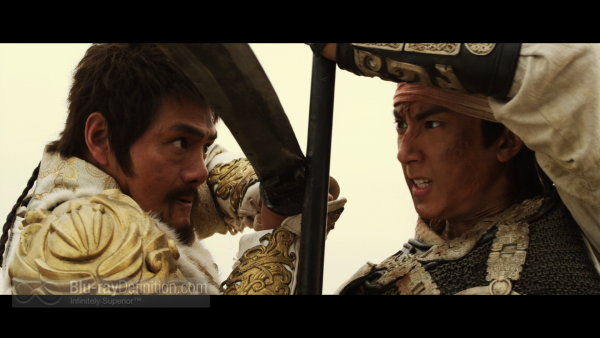 [amazon-product]B00EO670RW[/amazon-product]