– –

The Film
[Rating:2.5/5]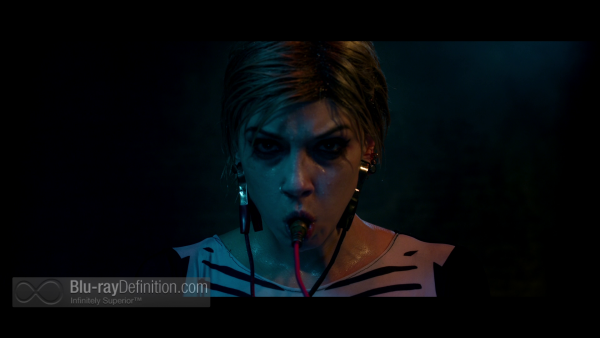 John Suits directs The Scribbler, from the screenplay by Dan Schaffer, based on his own graphic novel of the same name. It's a psychological sci-fi/thriller that is dark, gloomy, and chaotic, and often dense and somewhat difficult to follow, but always visually stimulating.
Suki (Katie Cassidy) woman suffering from a multiple personality disorder, begins an experimental electroshock therapy that can eliminate the unwanted personalities. She enters a strange halfway house with a profusion of strange residents suffering from various mental illnesses who all suddenly start committing suicide by jumping out the towering residence upon her arrival and begins to question whether her primary personality is really the personality she wants to keep.
A dark mixture of reality, fantasy, and science fiction, The Scribbler rather boldly takes on the issue of mental illness, even if it suffers from the usual clichés of making people who suffer from them seem like freaks, criminals, and general weirdos. These characters(among the actors portraying them an unrecognizable Michelle Trachtenberg and Sasha Grey in a small cameo) do make the film very interesting to watch, however, and populate the film with an almost carnival sideshow atmosphere, deepening the mystery behind who or what may be causing the rash of suicides. The best part of this film is John Suits' visual imagination that really sparks when Suki hooks herself up to her experimental machine and flies off into what seems like a parallel reality.
The screenplay from Schaffer, unfortunately, can't seem to drag itself out of a nonsensical world of graphic novel panels. The dialogue is stilted, the linearity is wanting, and the complexities of the plot seem to escape Schaffer on the screen. The lines between reality and fantasy become far too blurry, making for a mediocre drama.
Video Quality
[Rating:4.5/5]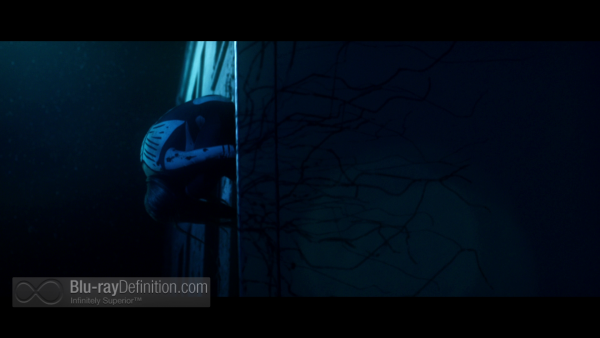 The Scribbler, in this AVC/MPEG-4 1080p encodement to Blu-ray from XLRator Media, looks gorgeous, belying the relatively low budget. The contrast is exceptional, textures are very crisp and blacks look inky. We get little noise, but there are portions of the film itself where the artistic intent is purposely gritty.
Audio Quality
[Rating:4.5/5]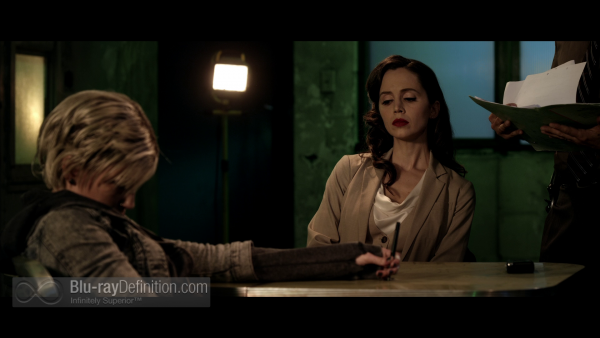 It's a good sounding, atmospheric soundtrack with lots of solid sound effects mixed into the surround channels, a very discrete use of the various channels for the musical score, a wide dynamic range, and clear dialogue.
Supplemental Materials
[Rating:0/5]
All we get is the theatrical trailer (2.35:1; 1080p/24)
The Definitive Word
Overall:
[Rating:3/5]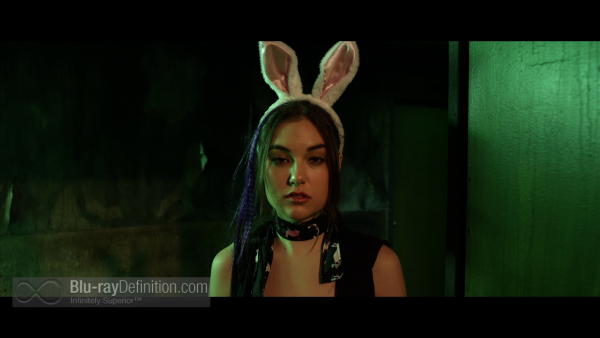 A visually stimulating film with lots of potential is hampered by a confused screenplay and some stereotypical handling of mental illness.
Additional Screen Captures
[amazon-product]B00M1CFWGC[/amazon-product]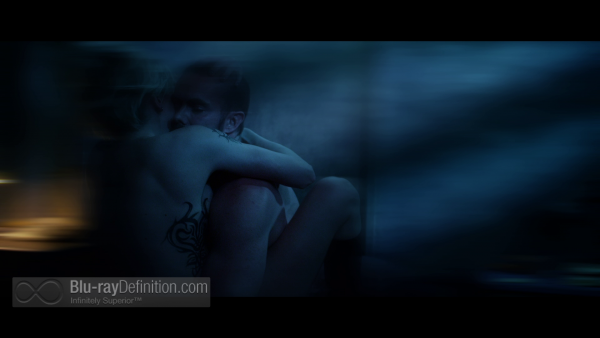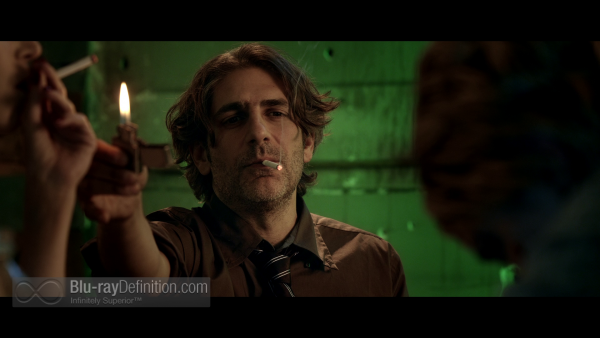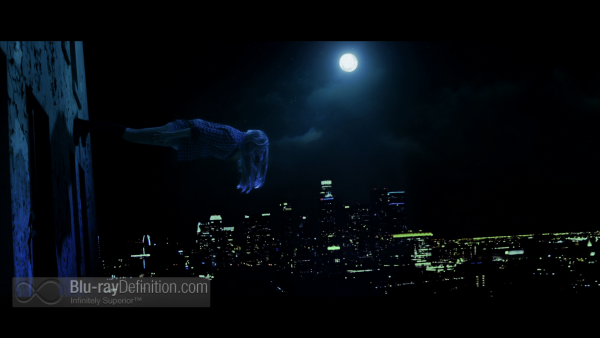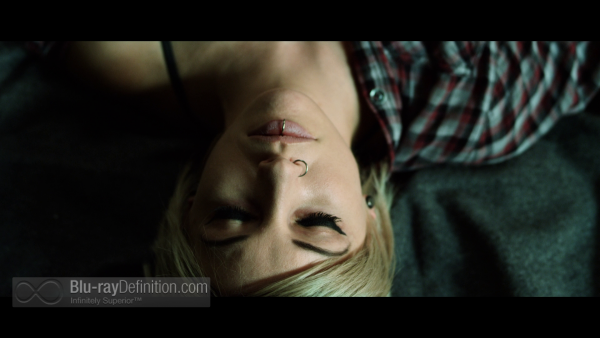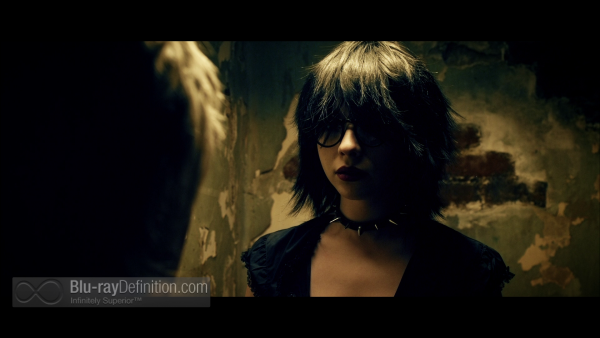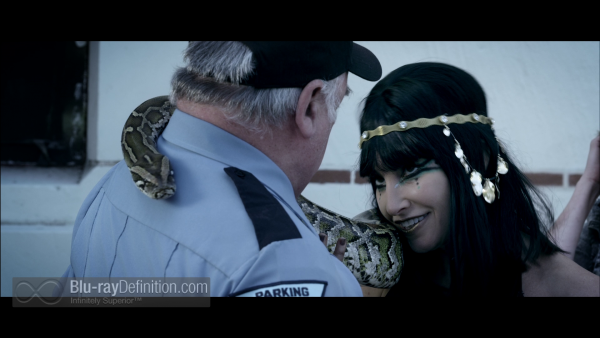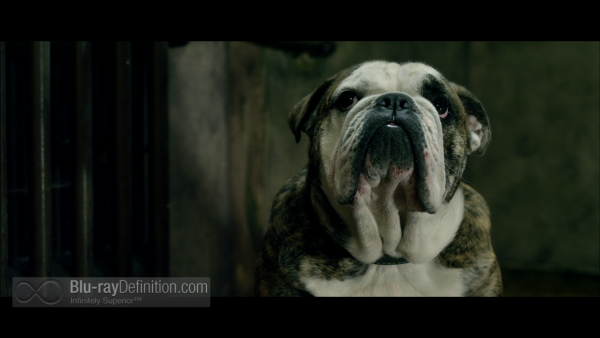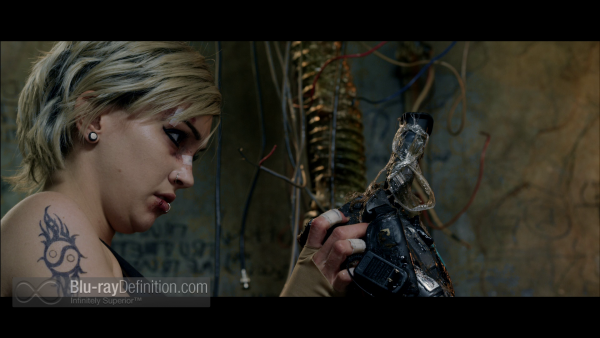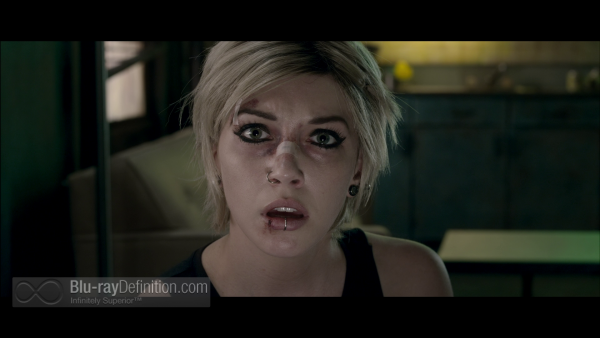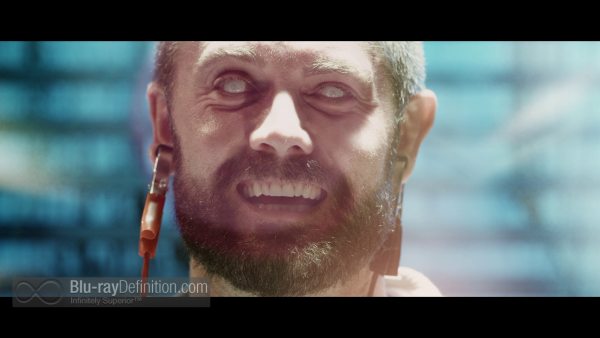 [amazon-product]B00M1CFWGC[/amazon-product]