– –
The Series
[Rating:4/5]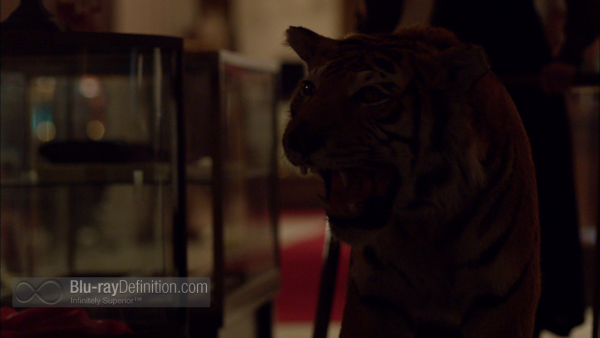 With the success of Downton Abbey, it's obvious that British television keeps looking for that next big costume drama hit, and Mr. Selfridge is another entry in the ongoing attempts. From ITV, the docudrama is a highly stylized telling of the real-life American businessman Harry Gordon Selfridge (Jeremy Piven; TV's Entourage; Pirates! Band of Misfits) who opened the famous department store Selfridge & Co. in London, bringing an almost Barnum-style showmanship to the normally staid culture. Of course, this is more than a simple biopic, so the creators find ample situations to fill in the blanks, and fill the imaginations of viewers, with salacious affairs. Selfridge has an eye for various young women, his wife Rose (Frances O'Connor) finds herself a struggling young artist she has a dalliance with, and, of course, there's the scandalous, and somewhat dangerous Lady Mae (Katherine Kelly), who keeps her own young lover, and whose intentions toward the Selfridges are never quite clear. The workers get their screen time as well, just as in Downton Abbey, so salesgirl turned senior assistant Agnes Towler (Aisling Loftus), has her own woeful domestic issues and flirts with workplace romance, while other department store heads try to keep their extramarital affairs hidden, lest they lose their much-needed work.
The most compelling parts about this series, which really revolves around the charisma of Piven as the audacious Selfridge, are the set and costume designs of the period. Lavish, detailed, and wholly luxuriant, they transport us into a different era effortlessly, even as the world of Mr. Selfridge seems somewhat limited in scope. We are basically kept within the confines of the department store, the Selfridge home, and the occasional jaunt to a haughty parlor for smalltalk.
This second season does rise above some of the limitations that hindered the first season of the series. While it was obviously good enough and well-received enough to win a second season, it needed a shot in the arm. The booster shot comes in the form of World War I, nationalism, and intrigue. New characters are introduced, such as nightclub owner and friend to Rose Selfridge, Delphine Day (Polly Walker; TV's Warehouse 13; John Carter; Clash of the Titans), who immediately seems like a new sexual temptation for Harry. Meanwhile Lady Mae's (Katherine Kelly; TV's Coronation Street) husband, Lord Loxley (Aidan McArdle ) returns and it turns out he's an abusive rapscallion with gambling debts who wants to use her to break Harry Selfridge. Meanwhile, Harry gets caught up in wartime paranoia and, of all things, finds himself fending off allegations of being a traitor. All of this amidst the usual romantic trysts and infighting within the walls of Selfridge's.
The level of personal character development, subplots and personal involvement in each character's story the writers allow us to feel in this second season nearly rises to the level of rival series Downton Abbey, making ti a vast improvement over the series debut season. Jeremy Piven, however, continues to be the driving force on the cast, but other members are beginning to step out of his shadow and assert themselves as well, making for a more well-rounded series.
Video Quality
[Rating:4.5/5]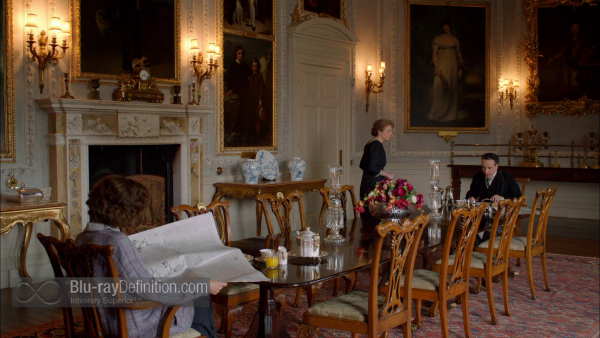 Mr Selfridge is shot in high definition on the Arri Alexa Plus and brought to Blu-ray in an AVC/MPEG-4 1080p encodement from PBS. We get rather rich midtone reproduction, natural flesh tones, strong details with nuanced shadows. Little digital anomalies show in the image.
Audio Quality
[Rating:3.5/5]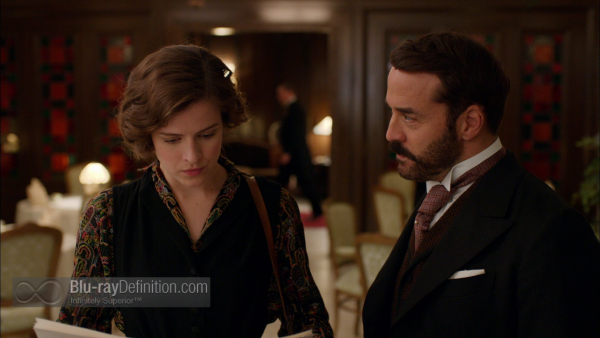 An English DTS-HD Master Audio 2.0 (48kHz/16-bit) stereo soundtrack is provided. Stereo imaging is a little narrow but sounds are natural and dialogue is clean.
Supplemental Materials
[Rating:2/5]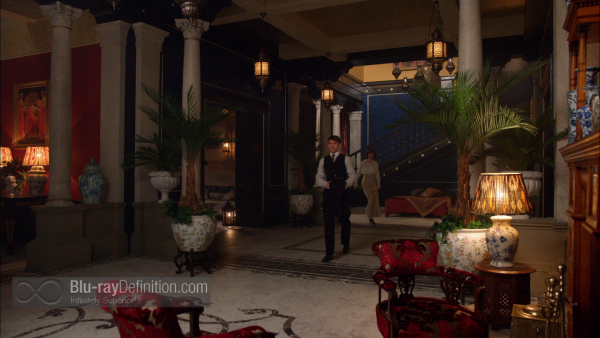 Behind Mr Selfridge: Making of Mr. Selfridge (1.78:1; 1080p/24; 00:29:27)
Deleted Scenes (1.78:1; 1080p/24; 00:10:41)
The Definitive Word
Overall:
[Rating:3.5/5]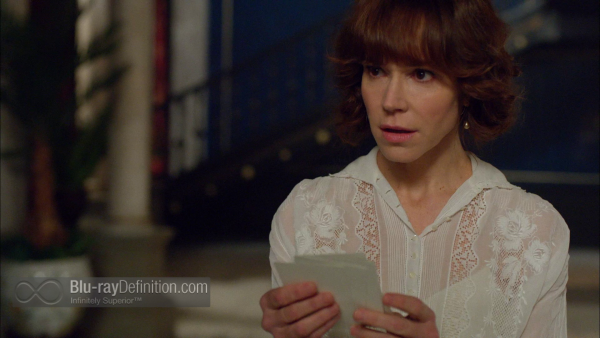 War on the continent brings out the best in this docudrama about the famous British department store and its American founder. Mr Selfridge: Season 2 is enjoyable, addictive, and truly a guilty pleasure worth siting through.
Additional Screen Captures
[amazon-product]B00IWYG68Q[/amazon-product]
[amazon-product]B00HUAH1H8[/amazon-product]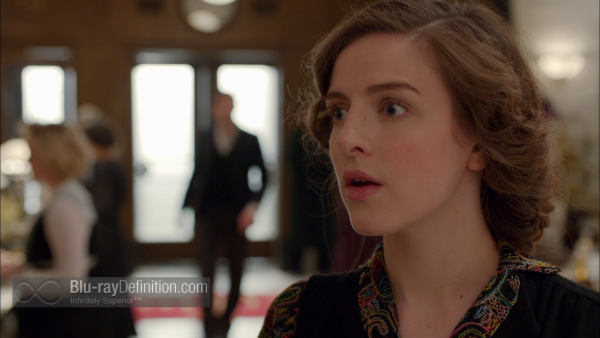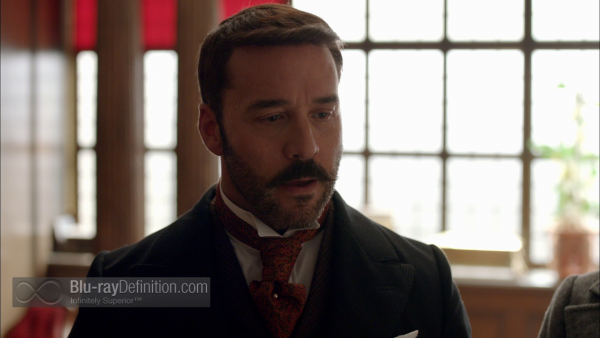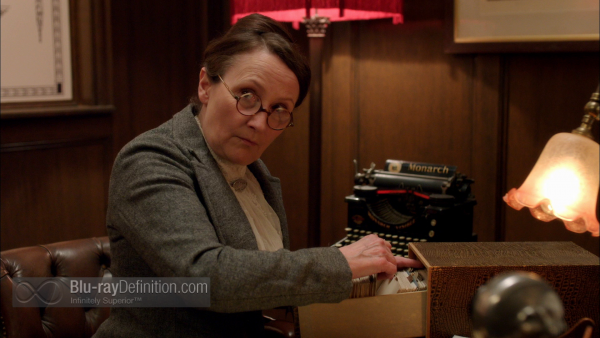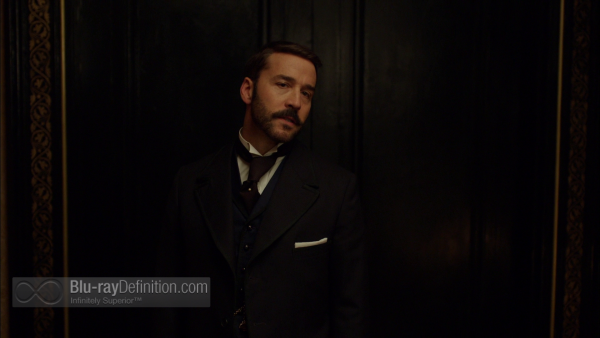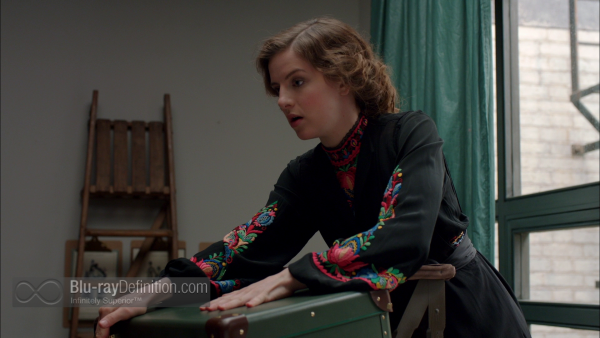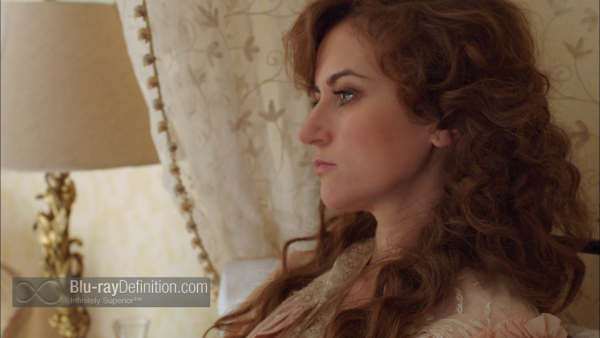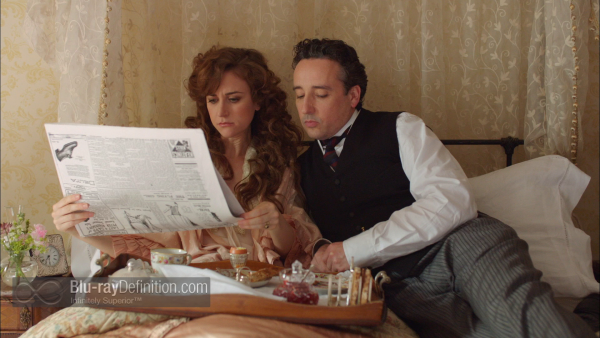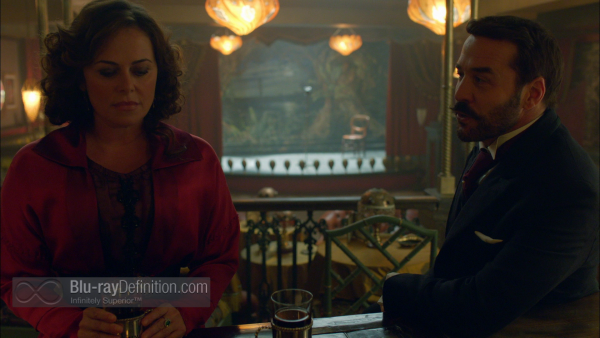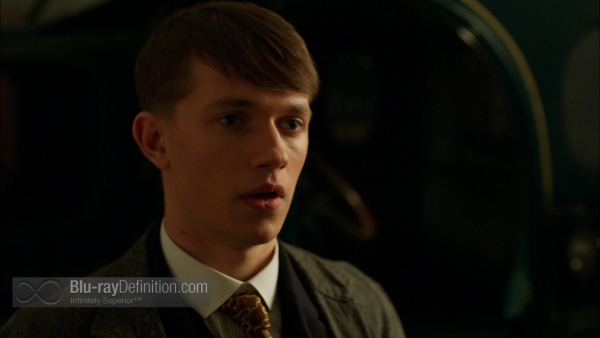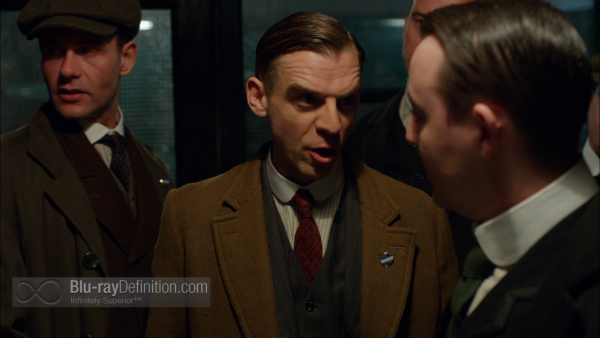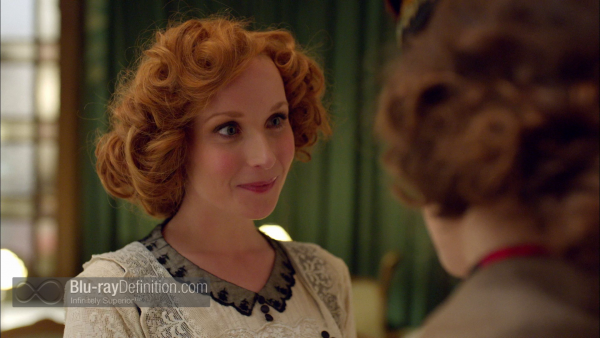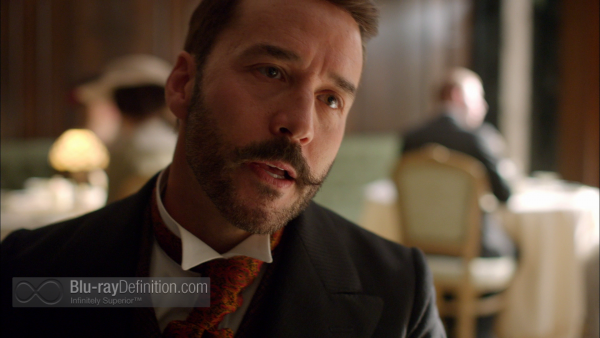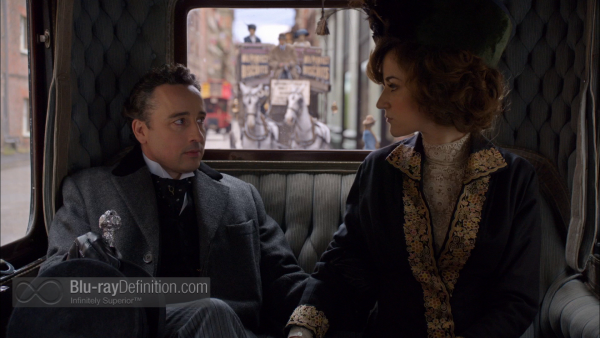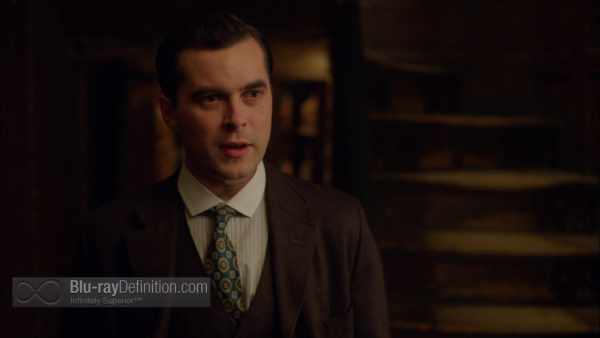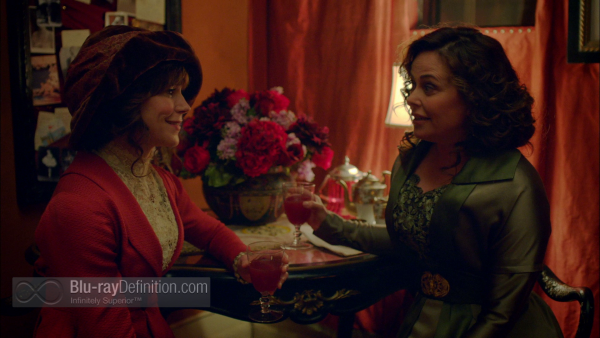 [amazon-product]B00IWYG68Q[/amazon-product]
[amazon-product]B00HUAH1H8[/amazon-product]