– –

The Films
[Rating:5/5]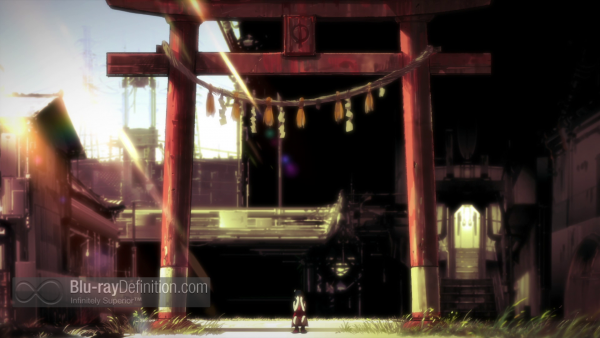 Short Peace (ショート・ピース) is an anime anthology consisting of four short animated films that is also part of a broader multimedia project that includes a Short Peace game as well. With the underlining theme of each film being Japan, each of the four films tells a story of the history of Japan.
In one of the most gorgeously animated sequences, the anthology opens with a brief, "Alice in Wonderland" type motif as a young girl follows a white rabbit down the proverbial rabbit hole into the world of Short Peace, it then launches into the Morita Shuhei written and directed short "Possessions" (AKA Tsukumo; 九十九). This Oscar-nominated short (Best Animated Short) follows a traveler who is confronted by a group of possessed objects in an abandoned shrine as he stops to take shelter during a rainstorm. Next up is "Combustible" (火要鎮), probably the most beautifully animated short of the whole collection. Written and directed by Otomo Katsuhiro, this tale set in ancient Japan tells of love, family honor, and a devastating fire, animated in a traditional, watercolor style. In writer/director Ando Hiroaki's "Gambo", from REDLINE's Ishii Katsuhito's original story with character designs by Sadamoto Yoshiyuki (Neon Genesis Evangelion), a mysterious white bear protects a village and its royal family, including a little girl, from the ravages of a strange, troll-like red demon. Finally, the film closes on a short set in the post-modern era. "A Farewell to Weapons" (武器よさらば) from Katoki Hajime (Mobile Suit Gundam) also has the most straightforward animation of the entire anthology, but that's not to say it doesn't look really good also. It follows a group of soldiers in a post-apocalyptic Tokyo as they battle to de-weaponize an urban area and disarm deadly autonomous robots.
Each short tells of some struggle or battle, whether it is an emotional one ("Combustible") or spiritual one ("Possessions") or some combination of the two; in "Gambo" the townsfolk must overcome their fears and their prejudices in order to allow the great white bear to protect them against the red demon. ¾ of the anthology is set in Japan's past, with the final short being placed in a futuristic sci-fi setting. This works, since so many anime productions are in the present or future, it is refreshing to have some that plumb the rich history of the country's past.
It is truthfully the animation that really anchors this set, however. It is spellbinding. From the soft traditional sketches of "Combustible" to the more CG-laden work of "Possessions", this is a beautiful looking anthology, the likes of which we have not seen in such a work of individual films since The Animatrix or Ishii Katsuhito's REDLINE.
Video Quality
[Rating:4.5/5]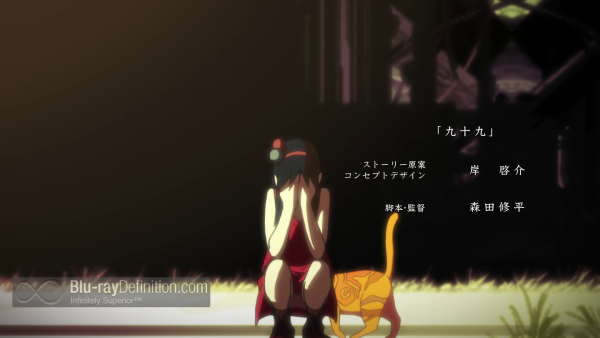 The animation in each of these short films is breathtaking, and the AVC 1080p transfer to Blu-ray does a really god job capturing the details and colors in the animation. There are some visible gradations at times, but apart from that, this is rather nicely done.
Audio Quality
[Rating:5/5]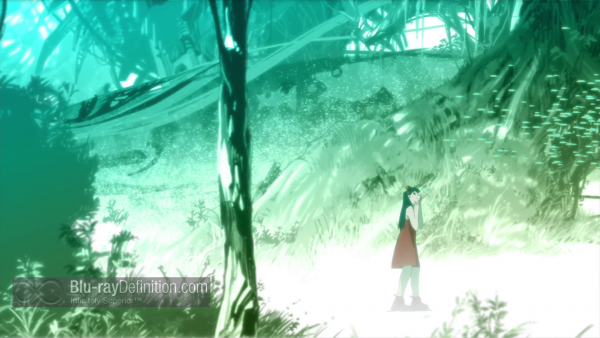 We get the rare 5.1 lossless surround mixes in both Japanese-language and English dubs provided in DTS-HD Master Audio for this Blu-ray release of Short Peace. They are terrific mixes with solidly discrete sounds in the surround channels that engulf you in a tight, 360-degree soundfield. During the short "Possessions" for example, chimes and other sounds move around the room, just as an example. The last short "A Farewell to Weapons" gives us battle sequences that place us right in the midst of firefights. Lows are big, but tight and the dialogue is full and clear.
Supplemental Materials
[Rating:1/5]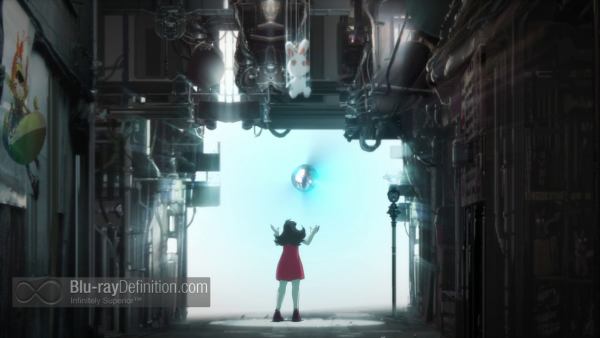 Trailer (1080p/24)
Disc Credits
Exclusive Short Peace Post Cards
The Definitive Word
Overall:
[Rating:4/5]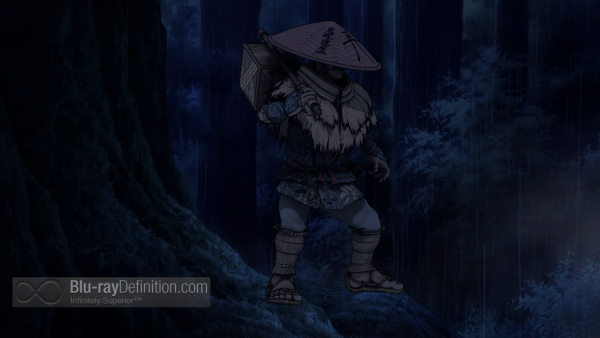 A magnificent achievement in animation and storytelling, the Short Peace anthology is a must see film for anime enthusiasts because of its awe inspiring animation, brilliant designs and moving stories.
Additional Screen Captures
[amazon-product]B00JXBLIU8[/amazon-product]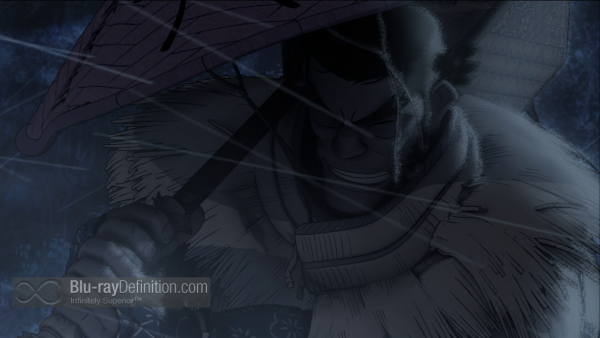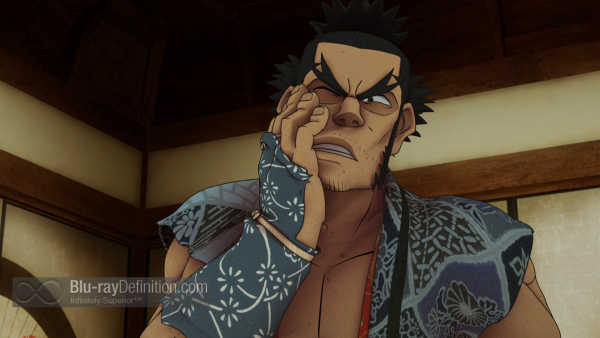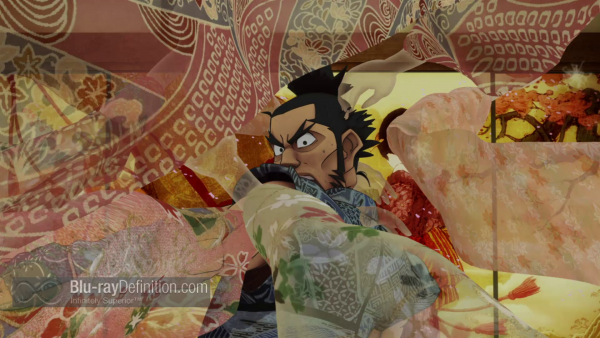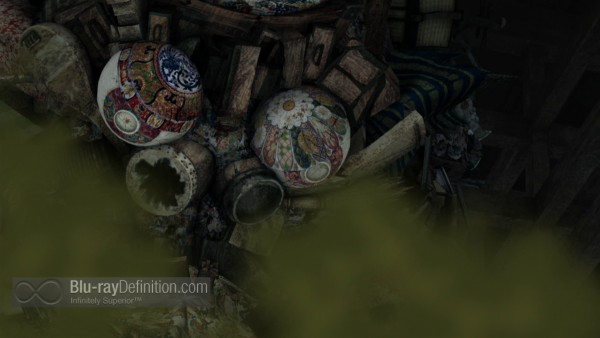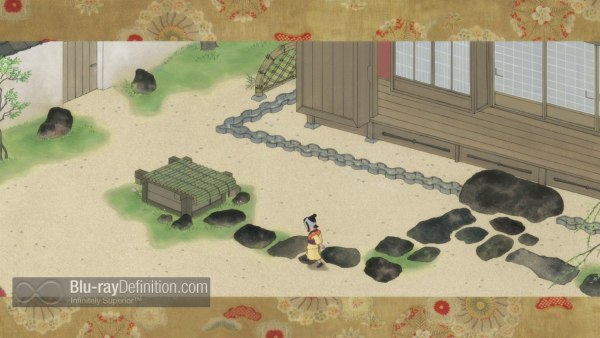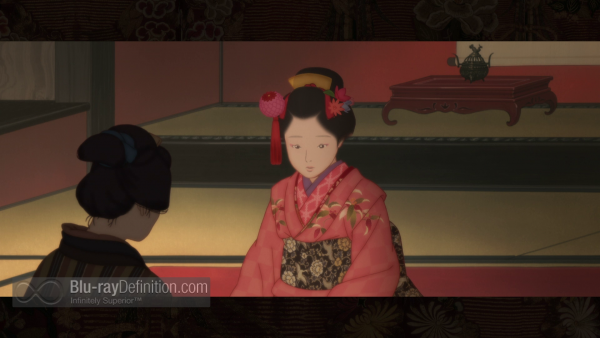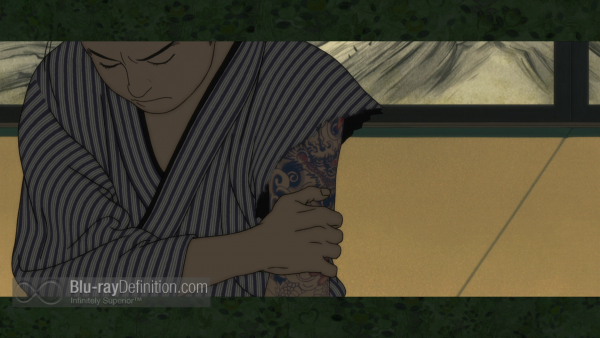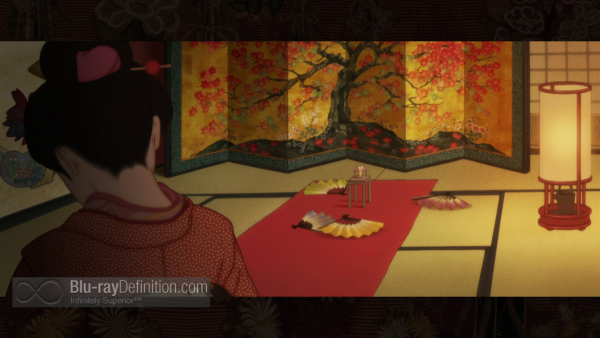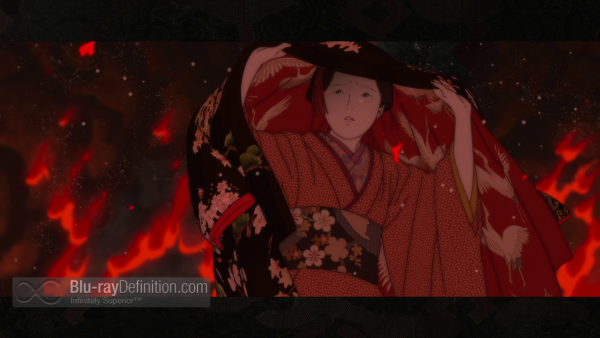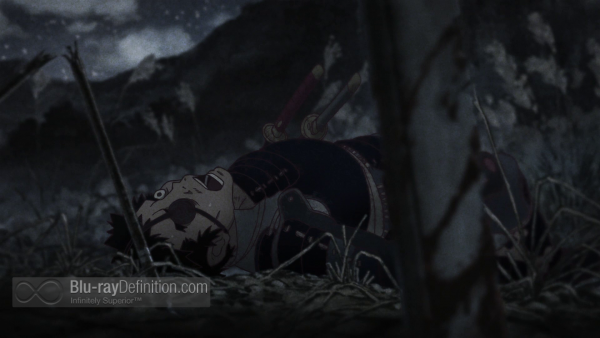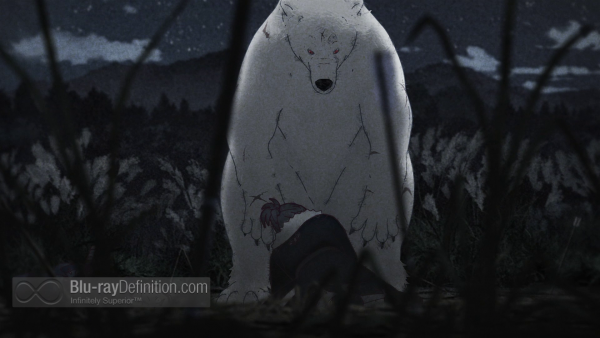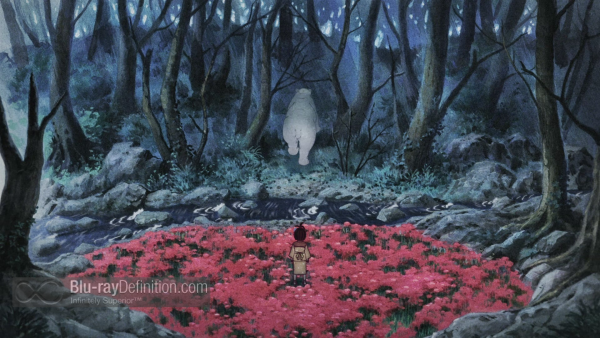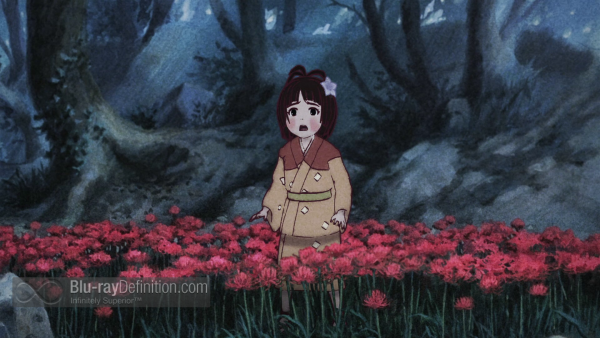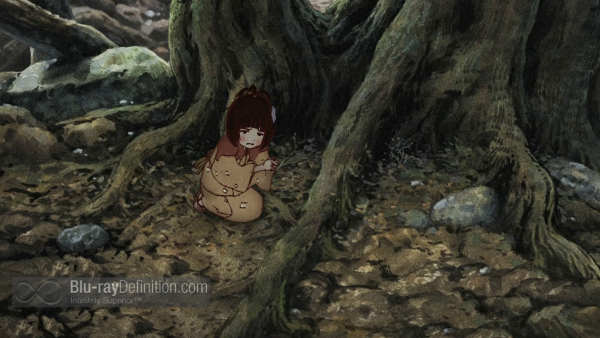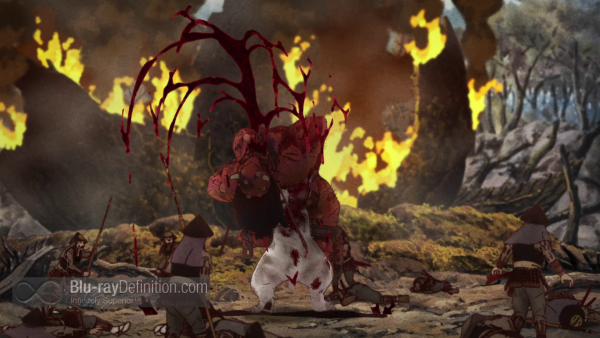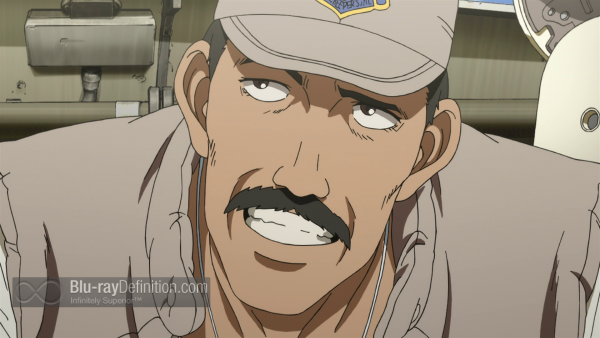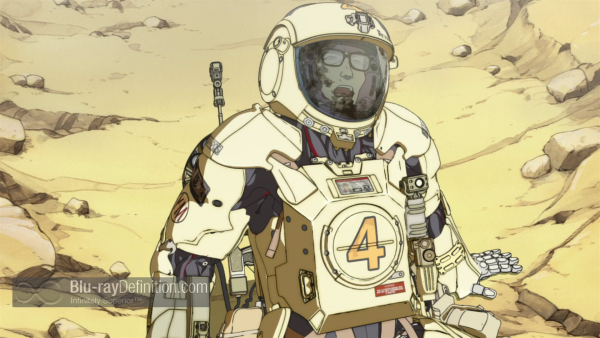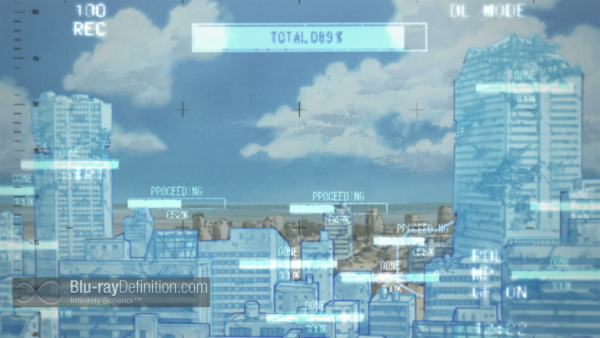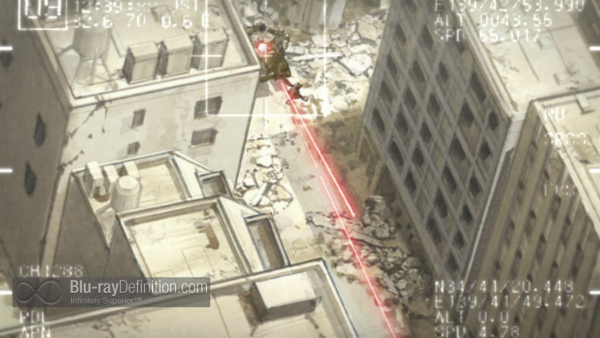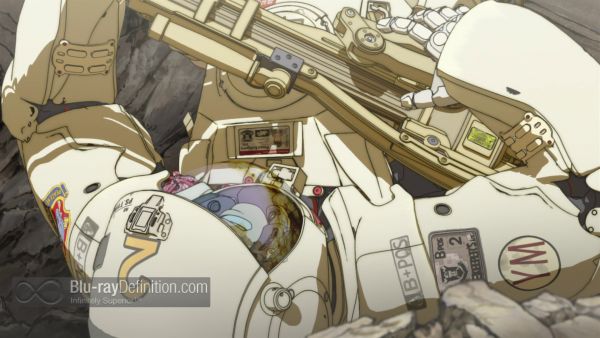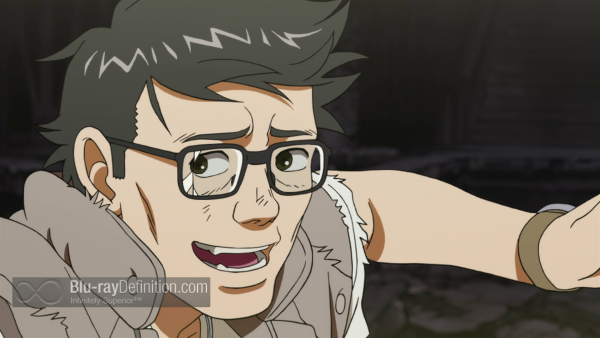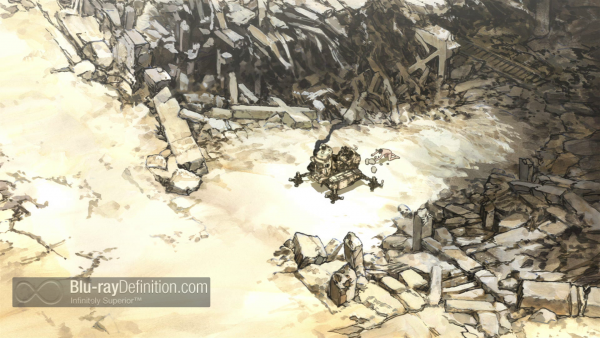 [amazon-product]B00JXBLIU8[/amazon-product]