– –

The Series
[Rating:4/5]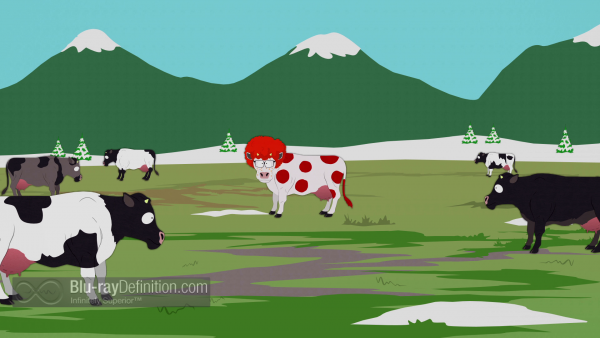 Seventeen seasons in, South Park still remains funny, relevant, and edgy. Creators, writers, and voice actors Trey Parker and Matt Stone start this season off in great form giving us the episodes "Let Go, let Gov" parodying the recent NSA spying scandals and then launch into "World War Zimmerman" with the third episode which, as you might guess, laughs at racism, parodies the infamous George Zimmerman, shooter of Treyvon Martin, and the so-called Stand Your Ground laws. One of the best episodes on the season might be one with the least pop culture topicality, and that's "Goth Kids 3: Dawn of the Posers" that pits the very indistinguishable Goth and Emo cliques against each other, makes fun of Twilight and vampire subculture, and manages to slip in a subversive nod to George A. Romero in its Emos taking over the world subplot. Finally, Parker and Stone kick off the end of the season with (what else?) a parody of Game of Thrones in "A Song of Ass and Fire," showing that they still know how to tap into the popular psyche and obliterate it without batting an eye.
Fans of this long-running series will find much to love in this colorful, obnoxious, and rude seventeenth season. For the few newcomers out there, it is easily enjoyable without any need to go back through all sixteen previous seasons. For the most part, all the episodes and stories are self-contained, so you'll quickly catch on to the various relationships between the characters and each individual's idiosyncrasies.
Episode Listing:
Let Go, Let Gov

Informative Murder Porn
WorldWar Zimmerman
Goth Kids 3: Dawn of the Posers
Taming Strange
Ginger Cow
Black Friday
A Song of Ass and Fire
Titties and Dragons
The Hobbit

Video Quality
[Rating:5/5]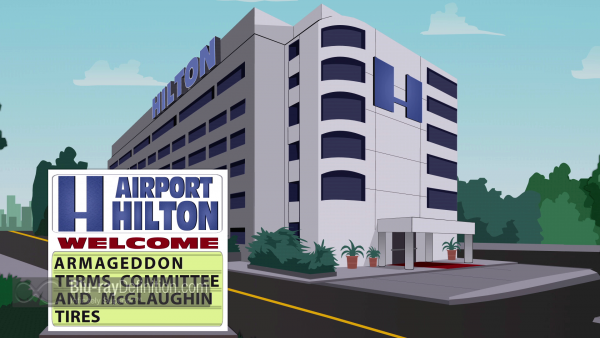 One can't complain about the bright, clean, clear, and crisply detailed animation in this AVC 108op encodement to Blu-ray of South Park from Comedy Central. No noise, motion artifacts, or color banding can be spotted and the now iconic animation style comes through splendidly.
Audio Quality
[Rating:4/5]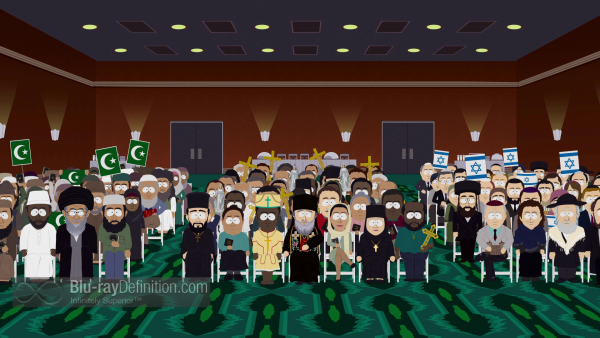 Two versions of the audio soundtrack are included, an English Dolby TrueHD 5.1 (48kHz/24-bit) mix and an English Dolby TrueHD 2.0 Stereo mix. The lossless 5.1 mix is enjoyable, though hardly aggressive. It has some mild sound effects mixed through the surrounds and slightly audible atmospherics. The LFE really gives a good bottom to the Primus opening and closing and some of the sound effects throughout the show.
Supplemental Materials
[Rating:3/5]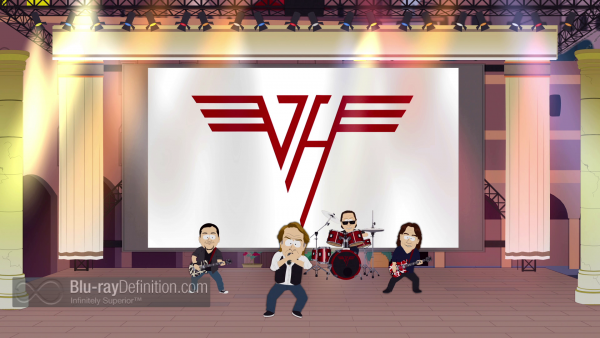 Disc 1:
Commentary with Trey and Matt
Deleted Scenes (1.78:1; 1080p/24; 00:05:23)
#socialcommentary – Watch the episodes with "tweets" from @southpark as commentary
Disc 2:
Commentary with Trey and Matt
#socialcommentary – Watch the episodes with "tweets" from @southpark as commentary
The Definitive Word
Overall:
[Rating:4/5]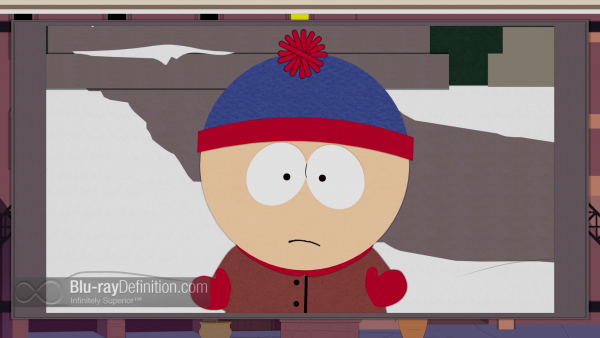 It may be seventeen seasons in, but it hasn't lost its step. South Park: The Complete Seventeenth Season shows that it still knows how to push the write buttons and make even the most controversial, hot button issues hilarious.
Additional Screen Captures
[amazon-product]B00L557SZY[/amazon-product]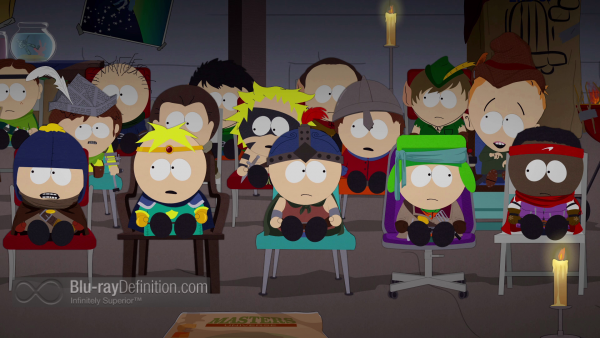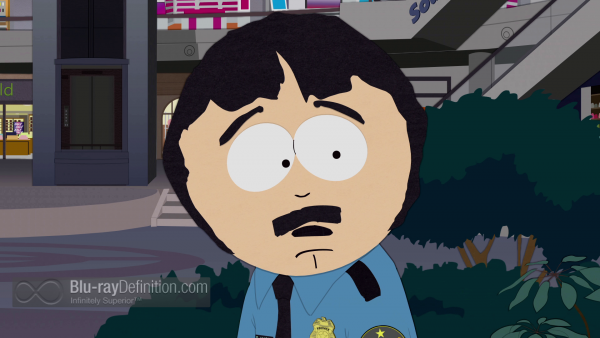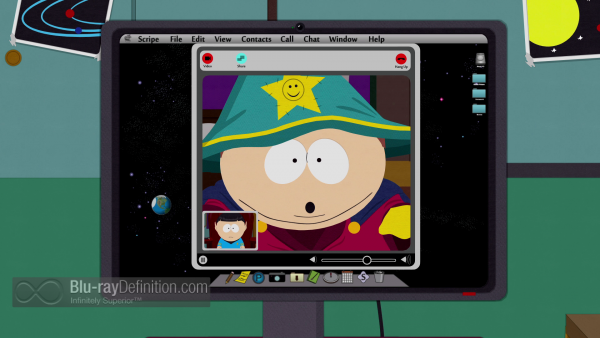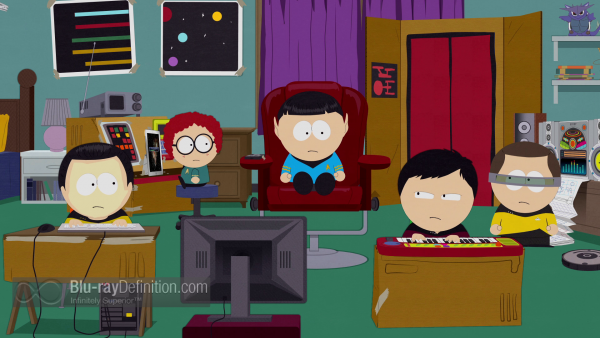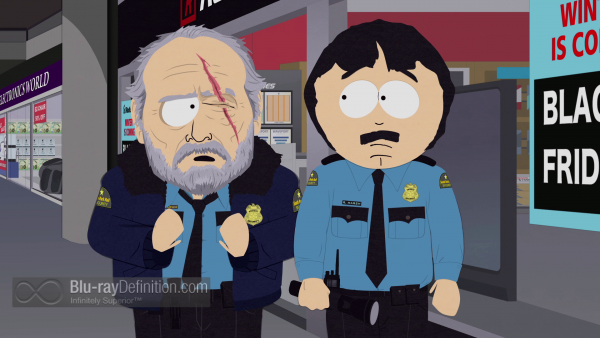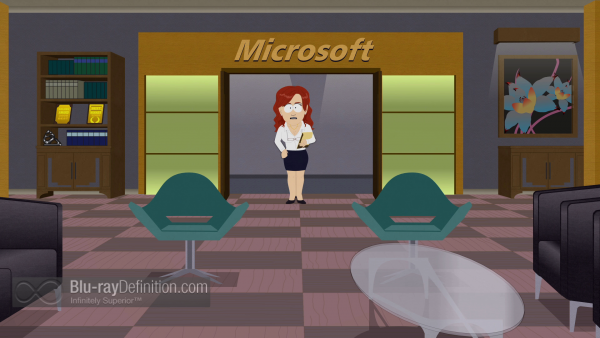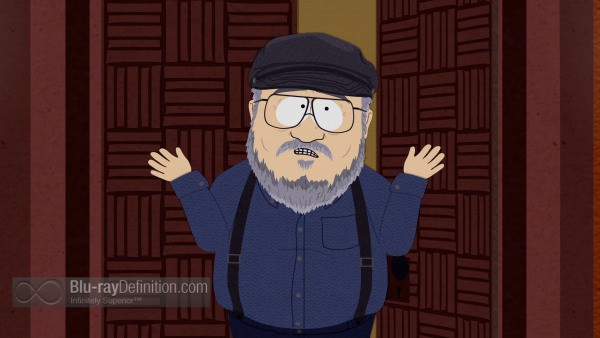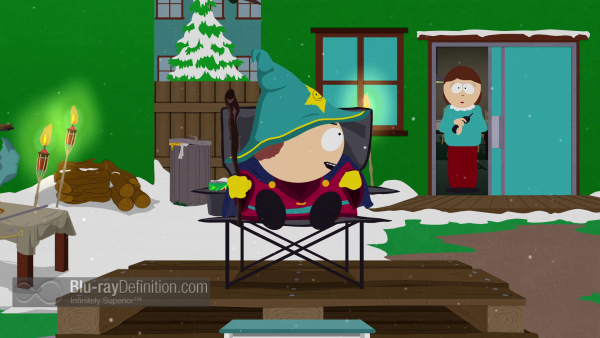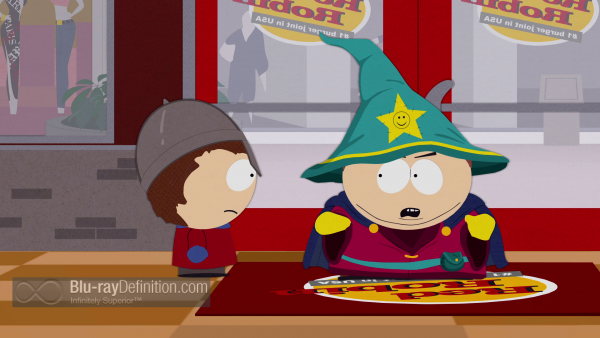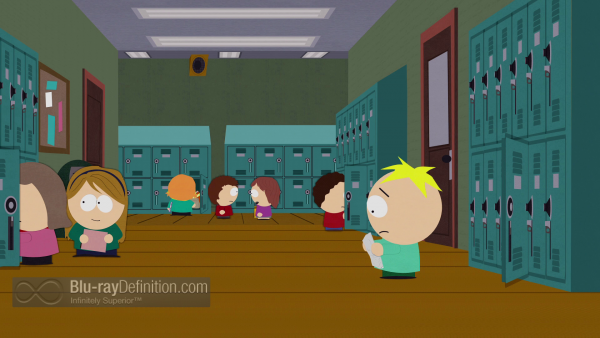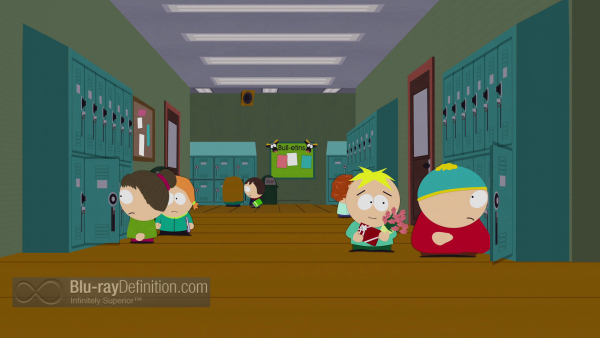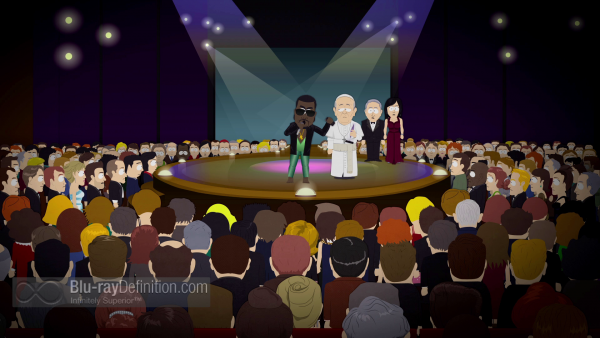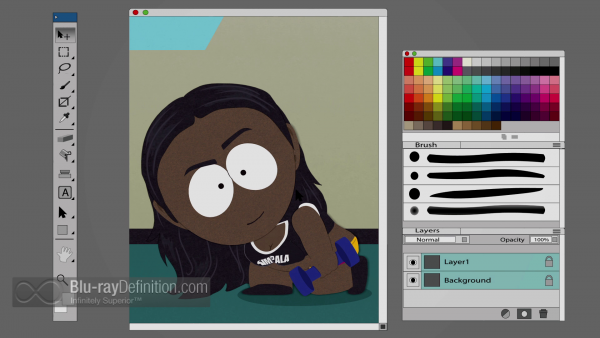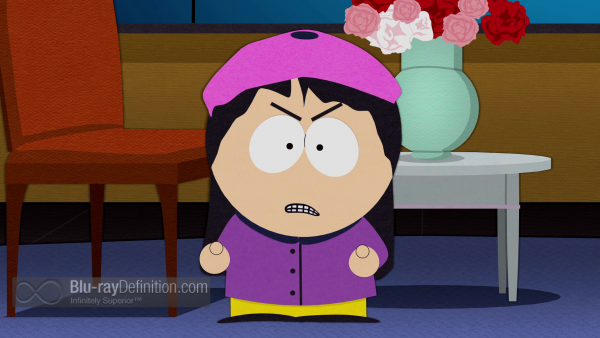 [amazon-product]B00L557SZY[/amazon-product]