The Film
[Rating:4.5/5]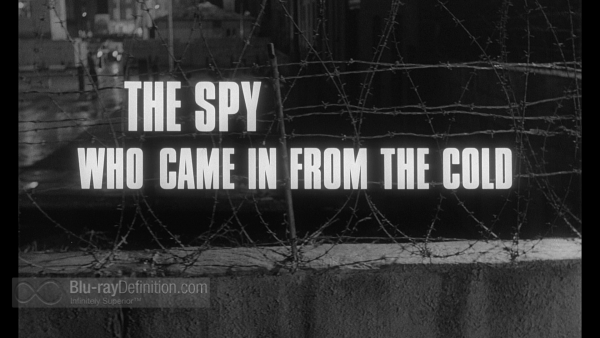 As an antidote to the fanciful James Bond spy movies of the 1960s, director Martin Ritt's 1965 film The Spy Who Came in from the Cold, from the John le Carré (Tinker, Tailor, Soldier, Spy) novel, must surely have been shocking, and somewhat perplexing. Its dark, cynical view of the Cold War was in stunning parallel to the tech wizardry and debonaire style of the prevailing 007 films of that era.
Led by a somber performance from Richard Burton, the story is multilayered and somewhat complex. Burton plays a weary secret agent, Alec Leamas, who, rather than "come in from the cold", in other words, leave field operations, agrees to go undercover on a new top secret mission. He is to be part of a plan to become embedded as a spy in East Germany, going undercover as a disgruntled former British Agent. As part of the rouse, Leamas is fired, imprisoned, and goes on a tear as an alcoholic. The plan seems to work, as the East German's take the bait, but it isn't until he is so deep in, and losing his sense of self, that Leamas realizes the plan he thought he was a part of isn't really what he's involved in. He's a pawn in an even grander scheme.
The film's bleak, black and white photography, courtesy of cinematographer Oswald Morris, lends a weightiness that is supported by Richard Burton's convincingly serious, even, at times, desultory, performance. The camera work is also incorporative of some Nouvelle vague techniques, such as a scene early on where we see Leamas exiting a Taxi and a shaky camera captures the scene from above. These things offer a sense of realism and unease that heightens the tension in this classic deconstruction of the Cold War spy thriller.
Video Quality
[Rating:3.5/5]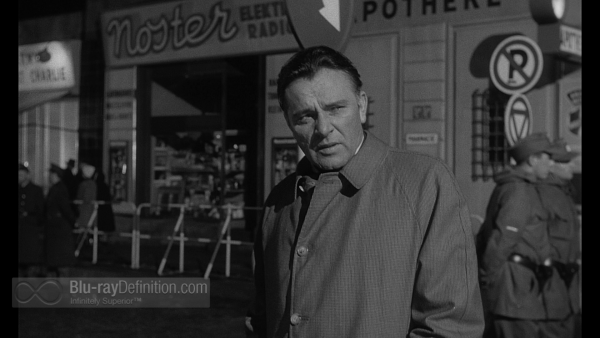 Criterion's high definition transfer for The Spy Who Came in From the Cold was created on a Spirit DataCine from a 35mm composite fine-grain master positive. MTI's DRS and Pixel Farm's PFClean were used to manually remove dirt, debris, scratches, splices, warps, jitter, and flicker, while Image System's DVNR was used for small dirt, grain, and noise management.
The original 1.66:1 framing is encoded onto Blu-ray in AVC/MPEG-4 at 1080p/24 by Criterion Collection and it looks to be a satisfying if not wholly reference image. There are still plenty of visible warts here in the way of tramlines and scratches, and at times the image does look a bit too soft and too gritty. That said, the contrast and nuance in shadows, black levels, and white balance are rather pleasurable to look at, and the eyes do tend to adjust to the overall presentation over time.
Audio Quality
[Rating:4.5/5]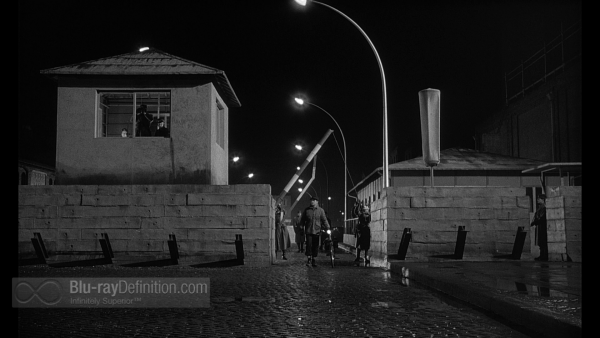 The original stereo soundtrack for The Spy Who Came in from the Cold was remastered in 24-bit from a 35mm optical soundtrack print and brought to Blu-ray in a LPCM 2.0 (48kHz/24-bit) track. Pro Tools HD and AudioCube were used to clean up the sound, removing clicks, hiss, thumps, and crackle, and the results are very pleasing here. The excellent score from composer Sol Kaplan sounds so full and dynamic with clear and natural instrumentation and a beautiful warmth to the strings. Dialogue is just a little narrow, but it is clear, with hints of natural ambience.
Supplemental Materials
[Rating:4/5]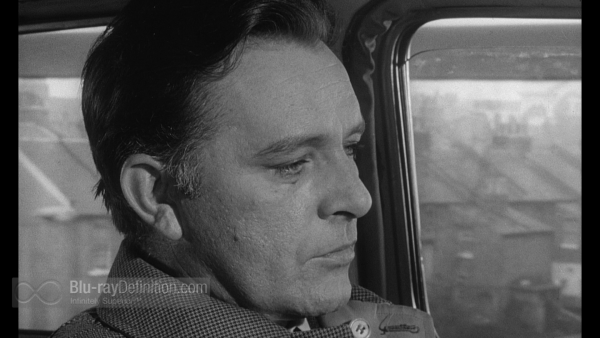 As per usual, Criterion Collection has loaded this Blu-ray edition up with pertinent extras, including interviews with Le Carré and Martin Ritt, documentaries, and the superb booklet.
The supplements:
John le Carré (1.78:1; 1080p/24; 00:39:00) – Best-selling author John le Carré (né David Cornwell) emerged on the international stage in 1963 with his third novel, The Spy Who Came in From the Cold. In this interview, conducted by the Criterion Collection in England August 2008, he discusses his book, the film, and his involvement in the production.
The Secret Centre: John le Carré (1.78:1; 1080i/60; 00:59:17) – This documentary, produced for the BBC in 2000, looks at the extraordinary life and career of John le Carré. In it, the author discusses his work for British intelligence and his unusual childhood.
Martin Ritt (00:48:59)– In 1985, director Martin Ritt sat down with film historian Patrick McGilligan for an interview that was published in Film Content in February 1986 (it also appears in the book Tender Comrades, by McGilligan and Paul Buhle). Excerpts from the original audio recordings of that interview, covering Ritt's long career in theater, television, and film, are presented here.
Oswald Morris (1.66:1; 1080i/60; 00:39:55) – During his long career, Oscar-winning cinematographer Oswald Morris photographed many notable films, including Lolita, Fiddler on the Roof, and The Man Who Would Be King. In this selected-scene commentary, Morris looks at specific scenes from The Spy Who Came in from the Cold and discusses his experiences working with director Martin Ritt.
Set Designs Gallery (1080p/24)
Acting in the 60's: Richard Burton (1.33:1; 1080i/60; 00:33:39) – In 1967, Richard Burton sat down with critic Kenneth Tynan for this thoughtful and candid interview about life as an actor. It was broadcast on the BBC series Acting in the 60's, a show about young actors of the time.
Trailer (1.66:1; 1080i/60)
Booklet: The booklet features a sublimely written and substantial essay on the film by critic Michael Sragow, as well as the usual cast and crew credits and information on the transfer.
The Definitive Word
Overall:
[Rating:4/5]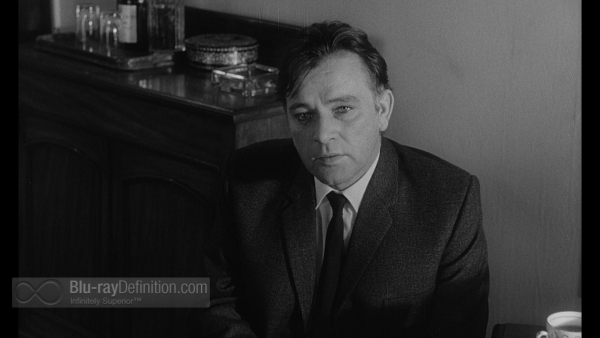 Martin Ritt's bleak Cold War spy thriller, The Spy Who Came in from the Cold, is one of those classic Le Carré narratives – multilayered, filled with numerous twists, and more a thinking man's thriller than reliant on action to move it along. The beautiful imagery and set designs are offered up in a relatively satisfying transfer to Blu-ray from Criterion Collection here, as is the gorgeous score.
Additional Screen Captures
[amazon-product]B00DHN8GQ2[/amazon-product]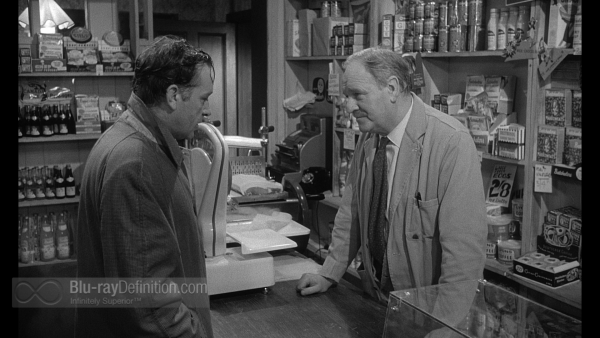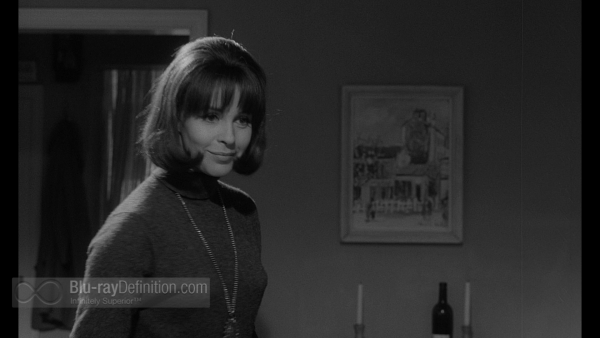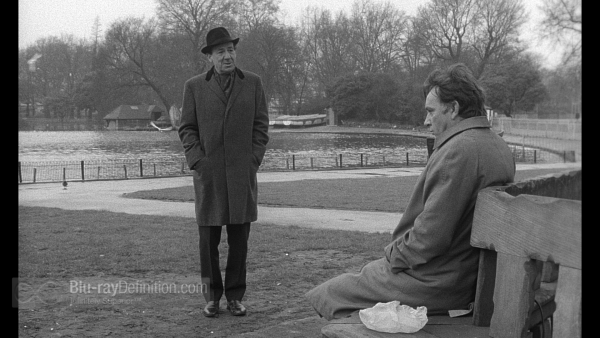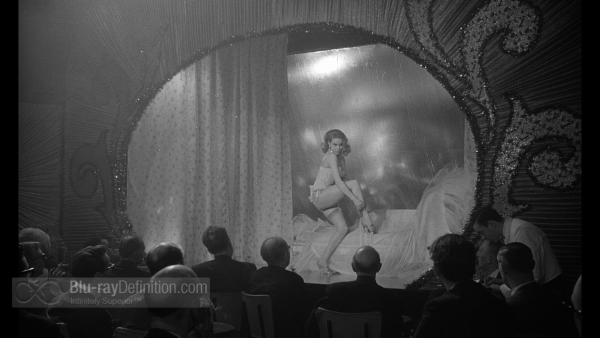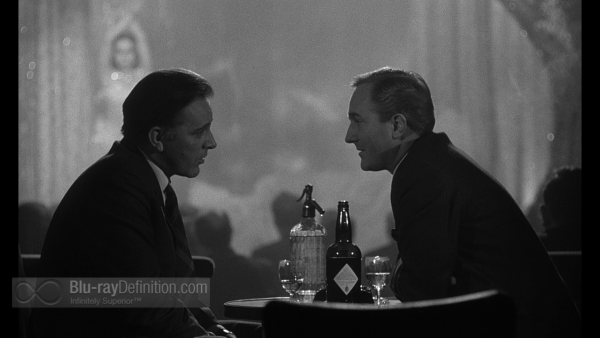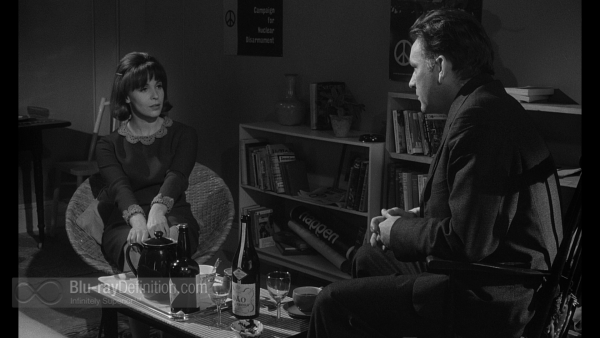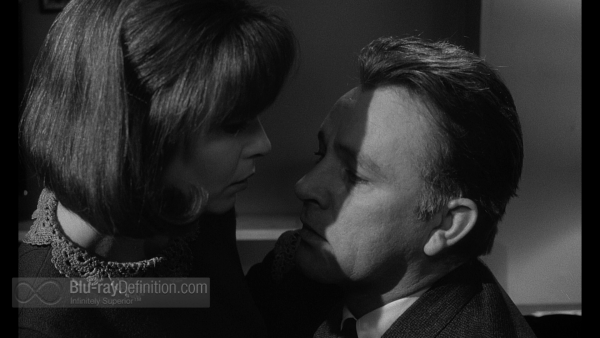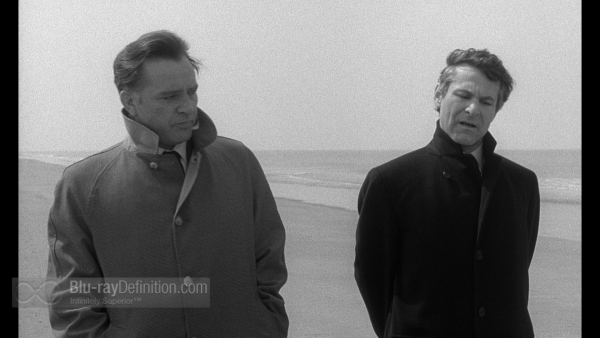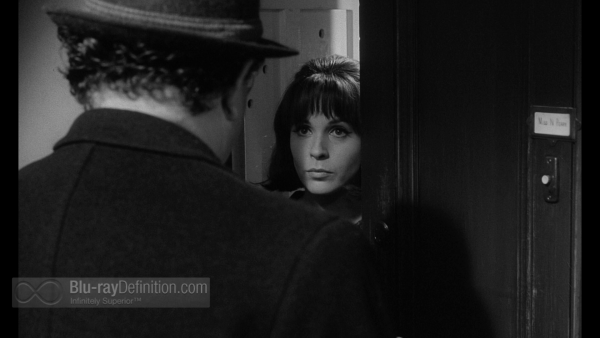 [amazon-product]B00DHN8GQ2[/amazon-product]