– –
The Series
[Rating:4/5]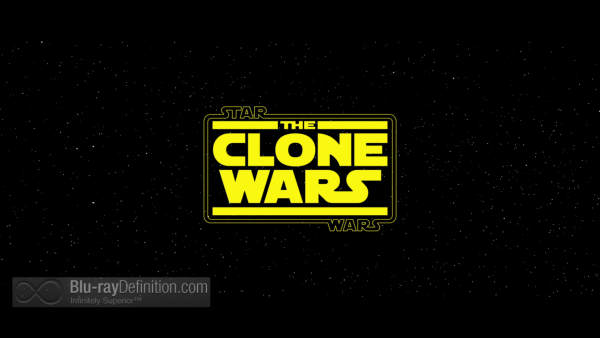 The sixth and final season of this CGI animated series The Clone Wars, The Lost Missions, in the expanded universe of Star Wars contains 13 episodes of conspiracies, sadly an episode devoted to Jar Jar, and more secrets revealed about the rise of the Sith Lord, the origins of the Clones, and Anakin Skywalker's slide toward the dark side of the force. With the impending new Star Wars feature film, now out of the hands of George Lucas, one wonders how much, if anything, will these story arcs play into the new, hopefully better Star Wars universe. George Lucas lost his way a long time ago with this franchise, but The Clone Wars, for what it is worth, is a reasonably enjoyable romp that makes more sense story-wise than much of the prequels do. One of the best episodes from the season is "The Lost One" in which Anakin Skywalker, Obi-Wan Kenobi, and Yoda investigate the mysterious death of Jedi Master Sifo-Dyas and run up against Darth Sidious' henchman Darth Tyranus. A dazzling display of lightsabers ensues.
Video Quality
[Rating:4.5/5]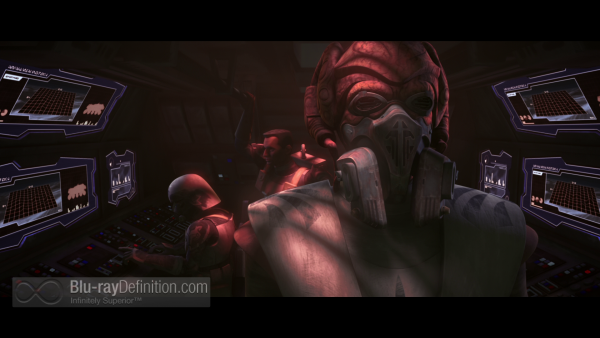 The CG animation for The Clone Wars, provided in a 2.35:1-framed AVC 1080p encodement on Blu-ray by Disney looks quite good. The Detail and contrast is strong, although some of the earth tones and cool interiors the series likes to color with don't always pop much. What does pop off the screen are those light sabers that look fantastic. Shadows have good nuance, although there is just a hint of crush.
Audio Quality
[Rating:3.5/5]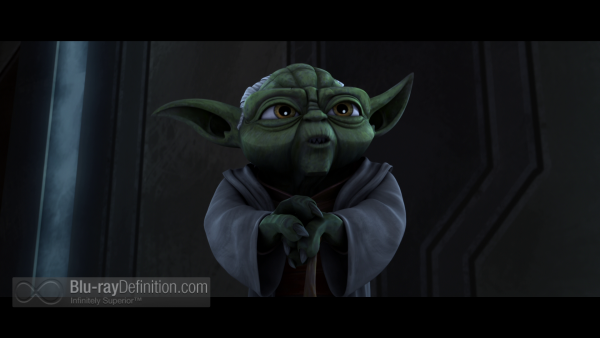 It's unfortunate that we only get lossy Dolby Digital 5.1 on this release because the mix itself is actually a good one with very well defined balanced, natural and full sounding dialogue and solid foley effects in the surround channels. However, where it breaks down is in the midrange during the multitude of action sequences. It begins to sound a bit muddled and ill-defined, trail-offs aren't quit as natural as they could be and separation of sound effects is not as clear as it could have been.
Supplemental Materials
[Rating:2.5/5]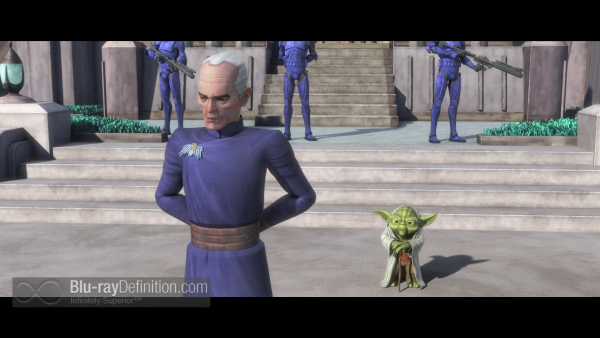 The Clone Wars Declassified (1.78:1; 1080p/24; 00:16:02)
Story Reel: Utapau Arc (2.35:1; 1080p/24; 01:31:21):

A Death on Utapau
In Search of the Crystal
Crystal Crisis
The Big Bang
The Definitive Word
Overall:
[Rating:4/5]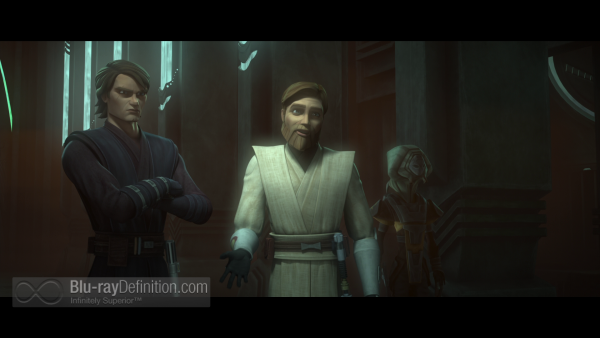 The Clone Wars goes out with a bang with this series of "Lost Missions." While it is not one tightly-woven story arc, the string of several arcs are very engaging and they look fantastic on Blu-ray.
Additional Screen Captures
[amazon-product]B00NV6K02S[/amazon-product]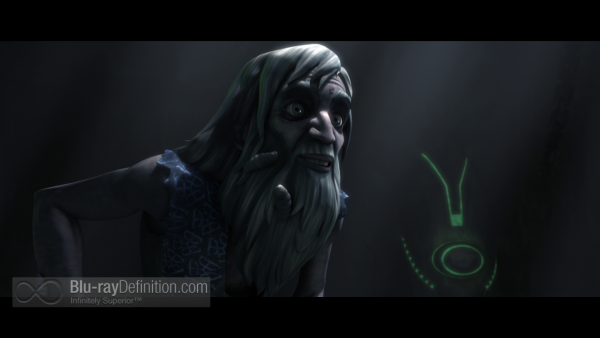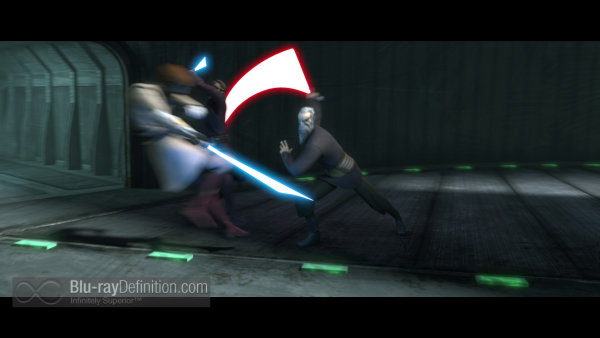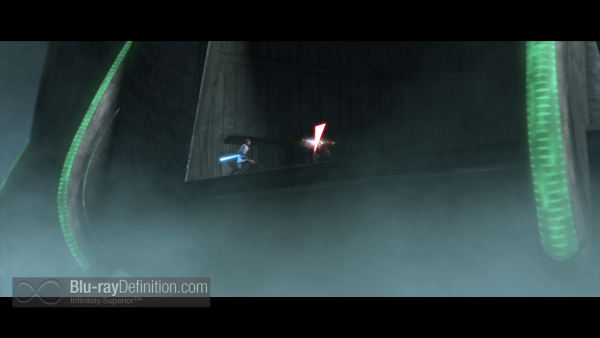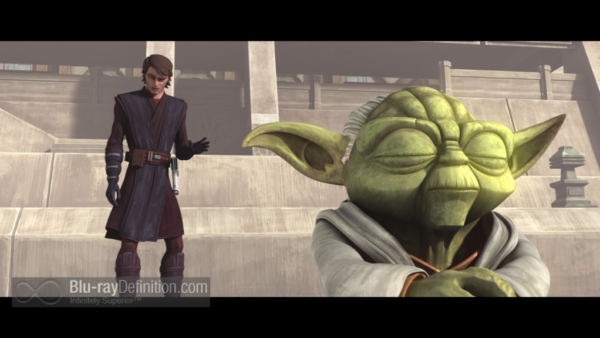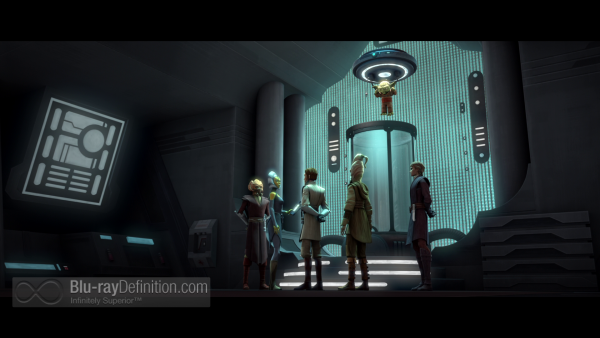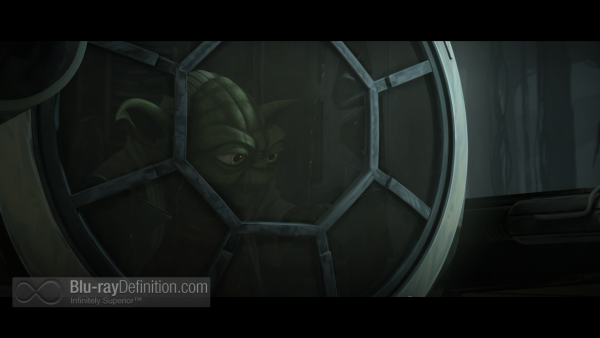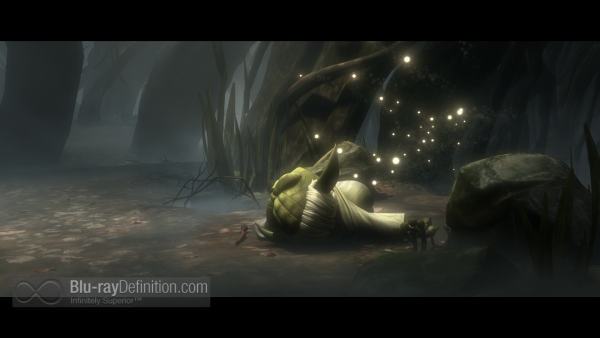 [amazon-product]B00NV6K02S[/amazon-product]