– –

The Film
[Rating:3/5]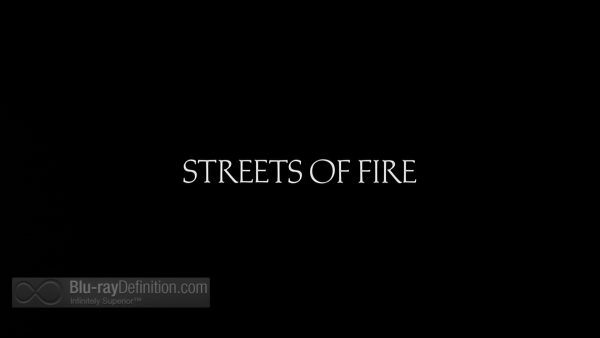 Walter Hill's (Bullet to the Head; 48 Hrs.) '80s cult classic, the so-called "rock and roll fable" Streets of Fire may have grown in popularity since its release in 1984, but it hasn't grown any less wonderfully ridiculous over time. A highly stylized visual effort in a 1950s backdrop of smokey, neon-lit streets, leather-clad bikers, and 80s rock music, the film is like an extended music video that was pulled right off of MTV, you know, back when MTV actually played music videos.
Rock star Ellen Aim (Diane Lane; Man of Steel; Secretariat) is back in her hometown to play a gig and local motorcycle gang The Bombers, led by the ominous Raven (Willem Defoe; John Carter; The Hunter; Antichrist) storm the venue and kidnap her from the stage. Meanwhile, it falls to Tom Cody (Michael Paré; The Philadelphia Experiment; The Lincoln Lawyer), Ellen's ex-boyfriend recently returned from a stint in the military to take on Raven and the bombers and get her back – no matter what it takes.
A non-stop journey of fights, car chases, explosions, melodramatic romantic scenes (check out the kiss between Ellen and Tom in the rainstorm) in neon-lit alleys, art deco diners, and rain slicked streets, Streets of Fire is more visually enticing than it is substantive. The dialogue is practically irrelevant, especially in the stilted, telenovella style in which it is delivered throughout the film. If you want to see some good actors acting badly, then this is the film for you – with the exception of Michael Paré, of course, because I don't think he ever qualified as a good actor. From Willem Defoe's chiseled on scowl to Diane Lane's faux 1950s damsel in distress-cum-Pat Benatar impression, Streets of Fire is fertile grounds for comedic material, if only it didn't take itself so seriously.
Video Quality
[Rating:3.5/5]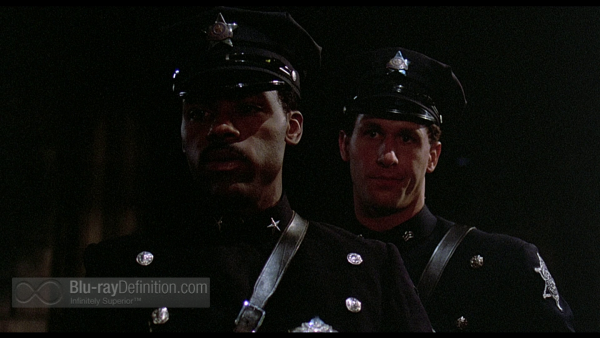 The high definition transfer to Blu-ray of Streets of Fire from Second Sight maintains a film-like quality with lots of natural grain and texture present in the image without tipping over into video noise at any point. While it can at times become just a little overwhelming in this AVC 1080p encodement, for the most part there's a good bit of shadow detail and crisp imagery in close-ups that translates into pretty strong mid-range shots. Colors pop nicely, and flesh tones look spot on.
Audio Quality
[Rating:4/5]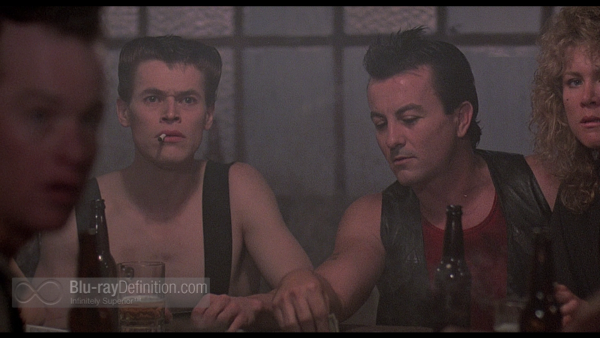 We get a spruced up English DTS-HD Master Audio 5.1 (48kHz/16-bit) soundtrack as well as a LPCM 2.0 (48kHz/16-bit) stereo track. There are no subtitles of any sort. Given the rock and roll bent of the film, one might expect something really special from the audio for this release, but the lossless 5.1 mix is just average, with a very low level of ambience in the surround channels, and it doesn't even really come alive during the multitude of action sequences. There is lots of breathing room, however, and little clipping to be heard. The stereo track presents the audio in a similar fashion with only a slightly less spacious and distinct stereo field.
Supplemental Materials
[Rating:2/5]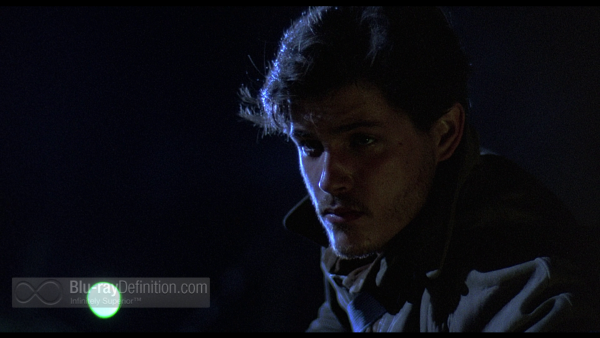 Much of the extras here are ported over, but there is a nearly hour-and-a-half-long documentary feature in the film in HD worth checking out for fans.
The supplements:
Rumble on the Lot (1.78:1; 1080i/50; 01:19:07):

Introduction & Main Credits
A Voyage of Discovery
Soldier Boy
The Queen of the Hop
The Leader of the Pack
The Sidekick
The Battery
The Richmond
The Fights
The Music
Heroes Don't Cry

Original Electronic Press Kit (1.33:1; SD; 00:23:56):

Rock and Roll Fable
Exaggerated Realism
Choreographing the Crowd
Creating Costumes
From the Ground Up
Personality Profile
Featurette
Teaser Trailer
On-Air Promos x 3

Music Videos:

Tonight is What it Means to Be Young
I Can Dream About You
The Definitive Word
Overall:
[Rating:3.5/5]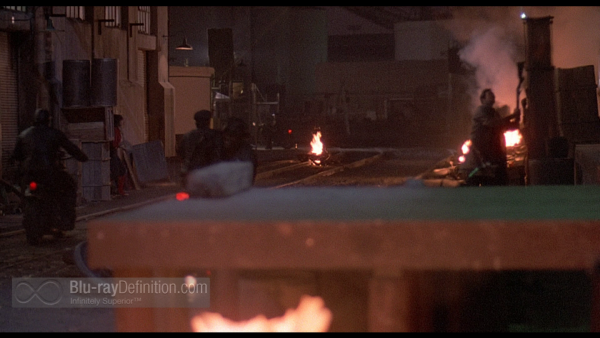 A rock and roll fable of the absolutely ridiculous, this visually marvelous, undoubtedly absurd bit of 80s pop-culture presents itself well on Blu-ray. It may never be a cineaste's darling, but it is pure, mindless fun nonetheless.
Additional Screen Captures
[amazon-product region="uk" tracking_id="bluraydefinit-21″]B00F0R0FY4[/amazon-product]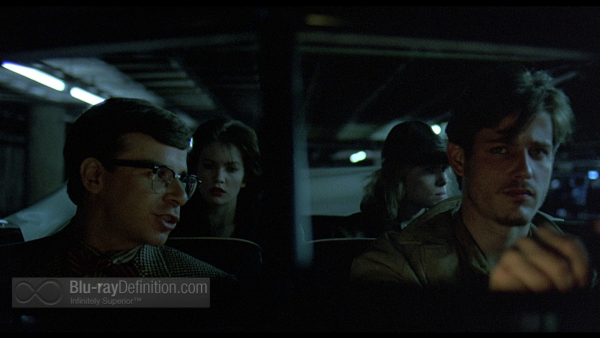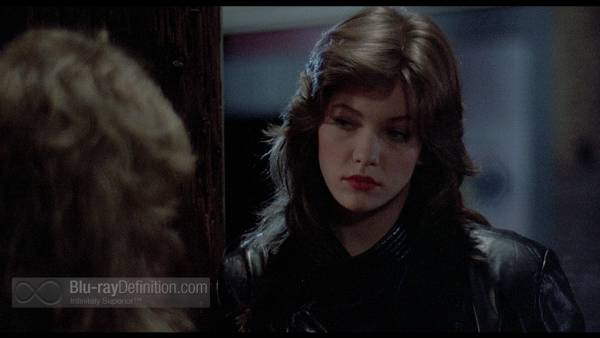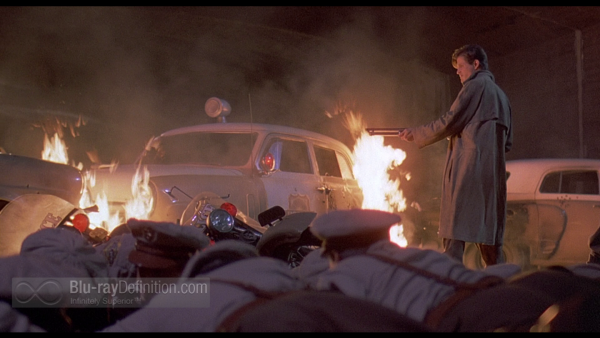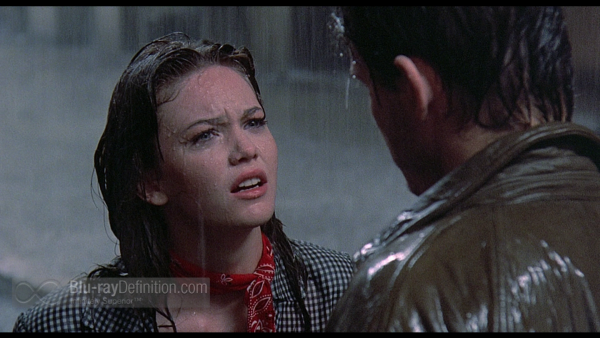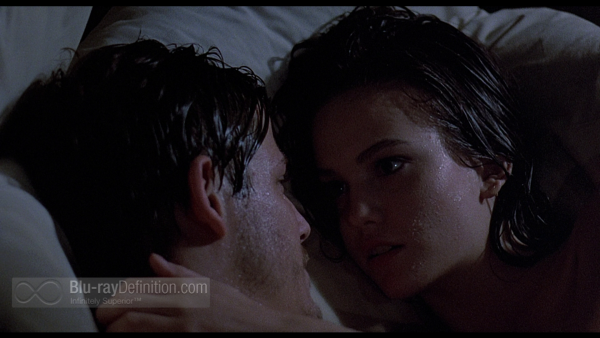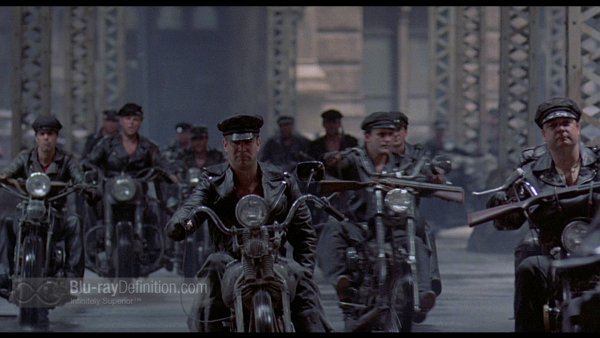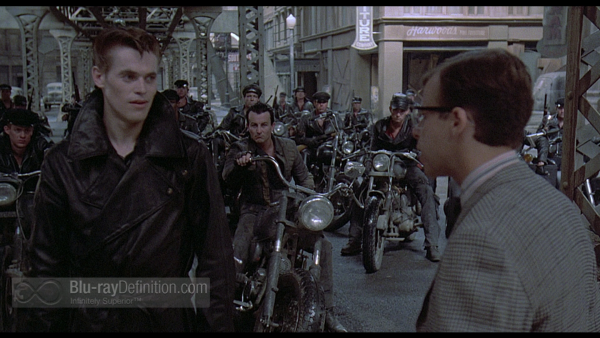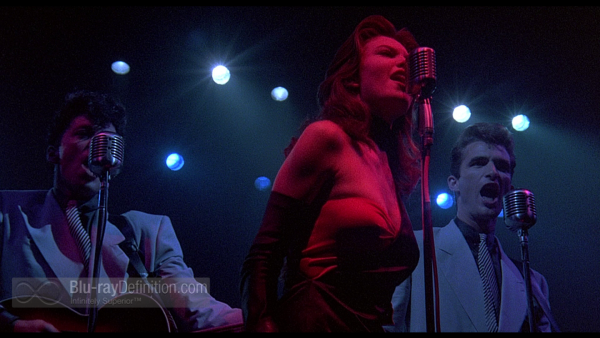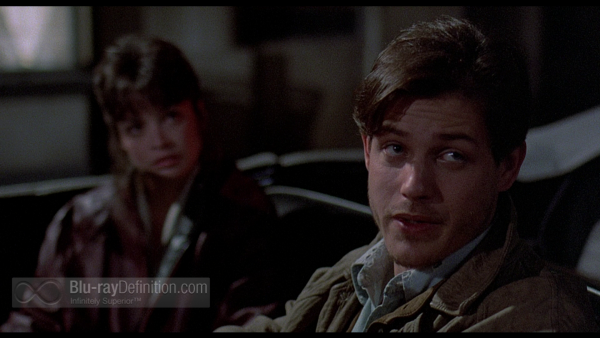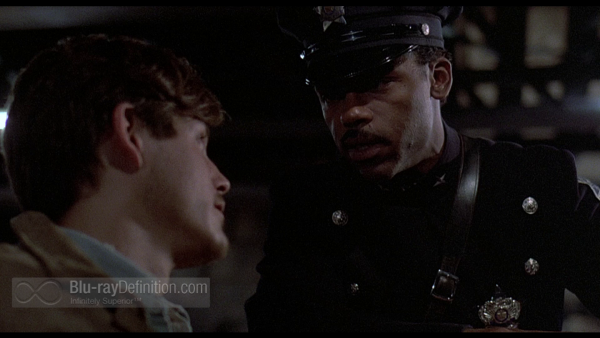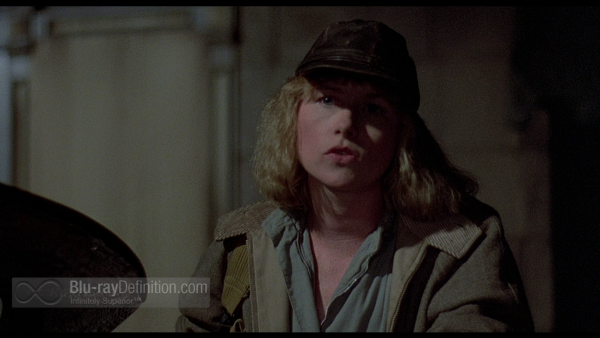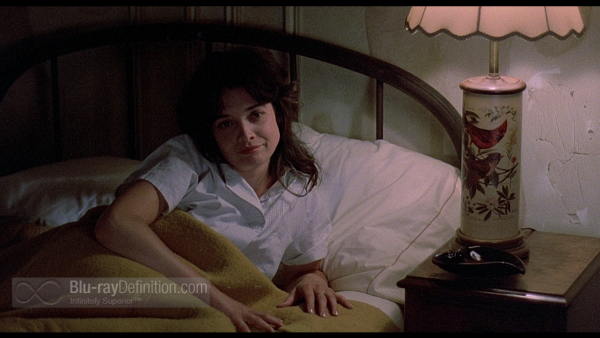 [amazon-product region="uk" tracking_id="bluraydefinit-21″]B00F0R0FY4[/amazon-product]