–
The Series
[Rating:3/5]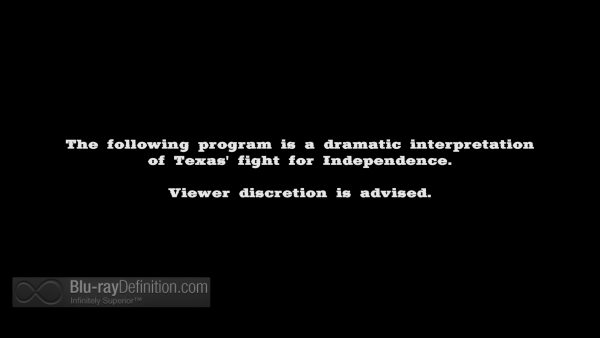 History Channel rolls out another one of their big budget historical miniseries with the 8-hour, star-studded epic Texas Rising about The Republic of Texas' war of independence from the tyrannical Mexican General Santa Anna (Olivier Martinez), and ultimately the formation of the Texas Rangers.
Shot in Durango, Mexico, this docudrama/TV western was directed by Roland Joffé (The Killing Fields), and stars Bill Paxton, a direct descendent of the man he is playing here, Sam Houston, Jeffrey Dean Morgan as "Deaf" Smith, Cynthia Addai-Robinson as Emily "The Yellow Rose of Texas" West.
The story begins with Santa Anna's (Martinez) infamous overrun and brutal slaughter of the people at the Alamo and from there follows Sam Houston as he leads his "Texian" army, a ragtag group of volunteers, military men, and, farmers, as they itch for revenge against the Mexican general. His seeming timidity to fight causes questions amongst his top officers, but strong support from the U.S. Government, namely Andrew Jackson, keeps Houston in power, and spies in Santa Anna's ranks, such as the seductive free black woman Emily West also keep him a step ahead of the general.
The miniseries is fun to watch for a while of only for the marvelous cinematography captured by Arthur Reinhart. Durango may not be Texas, but this classic backdrop which has been used for many a classic western looks wonderful nevertheless. Texas Rising, however, fails to really dig into the souls and the history of the two men at the center of this conflict. Sam Houston and Santa Anna are portrayed mainly as their archetypes, the white hat hero with some minor human flaws, and the villainous opportunist who must be stopped at all cost.
Chances to delve into other social aspects are completely missed here as well, such as the condition of the slaves, the relationship between the Mexicans and the Whites, the ongoing battle between the Native Americans and the White settlers. All of these things are handled so clumsily and clichéd, that the entire series feels a bit shallow, even as it is entertaining, at least for its first three episodes. Once we arrive at the point where Santa Anna is defeated, Texas Rising loses all momentum reason for moving forward.

Video Quality
[Rating:4.5/5]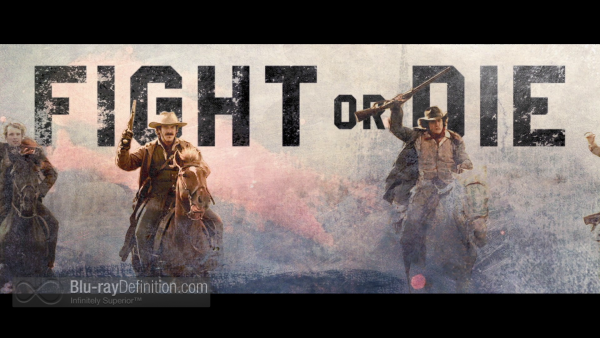 Texas Rising was initially shot in 6K on the Red Epic Dragon with Leica Summicron-C lenses and it arrives in HD on Blu-ray in an AVC/MPEG-4 1080p/24 encodement from Lionsgate. It's a superb, reference quality transfer that looks cinematic in every regard, with no terrible digital anomalies like posterization or aliasing, and video noise, while present in some spots, is not harsh or excessive, and adds an almost organic, filmic feel to the all digital production. Shadows are nuanced, and there's great depth to the extremely sharp image.

Audio Quality
[Rating:4.5/5]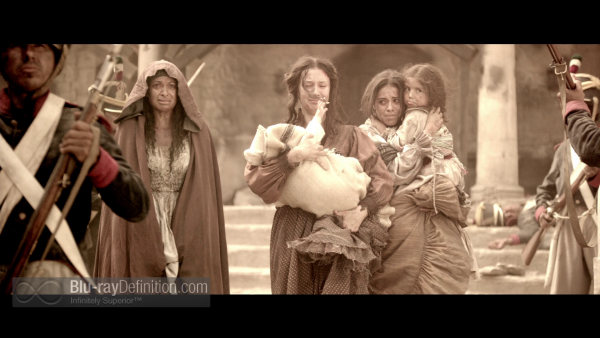 Texas Rising also gets a really strong DTS-HD Master Audio 5.1 (48kHz/24-bit) soundtrack as well as several foreign language dubs in Dolby Digital 5.1. This mix is subtle when need be capturing the natural sounds of the Wild West, but also loud and aggressive, surrounding you in galloping horses, gunfire, and the general din of battle when the action picks up. Dialogue is full and clear, but there are a few places where there was just the slightest hint of clipping in the dialogue during some of the louder passages.

Supplemental Materials
[Rating:3/5]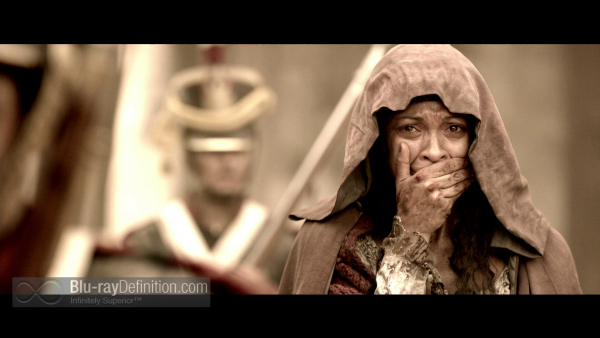 These featurettes provide more actual in-depth history on Sam Houston and Santa Anna than this whole 8-hour miniseries does, offering commentary from historians and the actors. There is also a making of that has some behind-the-scenes footage and information on the on location shooting of the series.
Digital HD UltraViolet
Capturing the Revolution: Filming Texas Rising (1080p/24; 00:14:34)
Sam Houston: A Man of the Revolution (1080p/24; 00:13:58)
General Santa Anna: Leading Mexico (1080p/24; 00:12:20)

The Definitive Word
Overall:
[Rating:3.5/5]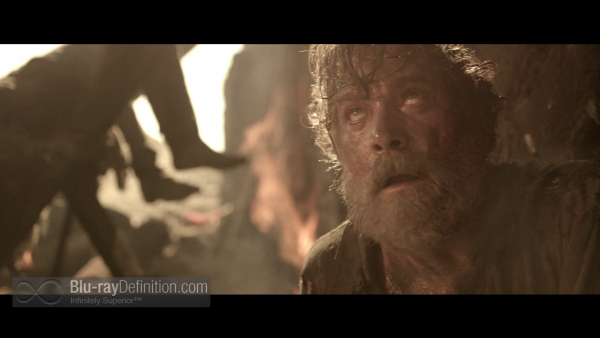 What could have been an epic series that was truly captivating is ultimately mediocre pop history, despite the all star cast and A-list director. The action and visuals are cinematic and fantastic, but as a history miniseries, Texas Rising is a bit of a disappointment.

Additional Screen Captures