–
The Series
[Rating:4/5]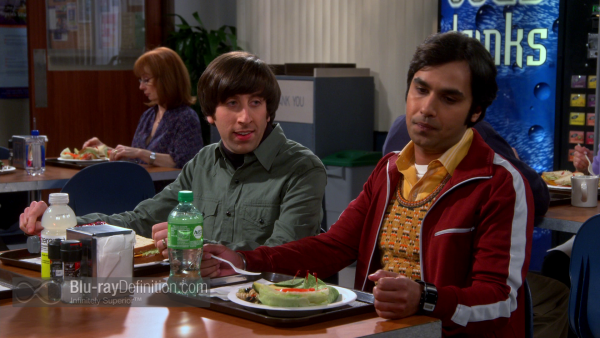 This nerdy sitcom about a group of scientific researches and friends continues on, mostly with its same quality of hipster comedy, in-the-know pop culture references and just the right amount of gags to keep things interesting. Season 8 finds things being shaken up in what has been a pretty consistent series that moves everything along at a snail's pace (Sheldon and Amy anyone?). Leonard and Penny are finally engaged and this throws Sheldon into a fit of worry over what this means for their rock solid "Roommate Agreement." Season 8 also finds Stuart moving in with Mrs. Wolowitz and this doesn't sit well at all with Howard, who thinks his friend is trying to take his place in his mother's heart. Amy and Sheldon once again edge forward just a touch in their relationship, but Amy must eventually give Sheldon an ultimatum he never expected. Finally, the season ends on a cliffhanger, with Leonard and Penny heading off to get married, but Leonard spilling the beans that he actually cheated on Penny with another woman very early on in their relationship. Naturally, Penny doesn't take kindly to this revelation, and this puts their whole potential marriage in question.
It should be noted that the season had a sad event in the passing of actress Carol Ann Susi, the voice of Mrs. Wolowitz, which was marked with a touching, yet still funny episode in which the characters cook everything left over in Mrs. Wolowitz's refrigerator and remember her character fondly on the show.

Video Quality
[Rating:4.5/5]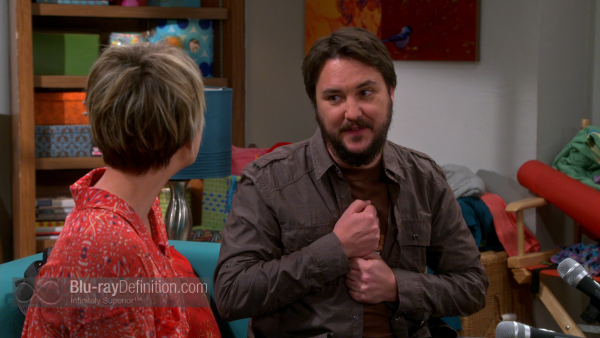 Season 8 of The Big Bang Theory was shot in HD on the Sony F55 and comes to Blu-ray in an AVC/MPEG-4 1080p encodement from Warner Bros. The series has always been a colorful one with lots of primary colors, bright tee-shirts, and, as most sitcoms, a natural everyday look. While it doesn't have the nuance and special effects of a drama or Hollywood blockbuster, it still looks darn good and definitely ups the quality over any 1080i, 720p or lower quality broadcasts or streams in this Blu-ray set. The Blu-ray eliminates compression noise, posterization, white clipping and black crush for a very clean, crisp, and pleasing presentation.

Audio Quality
[Rating:3.5/5]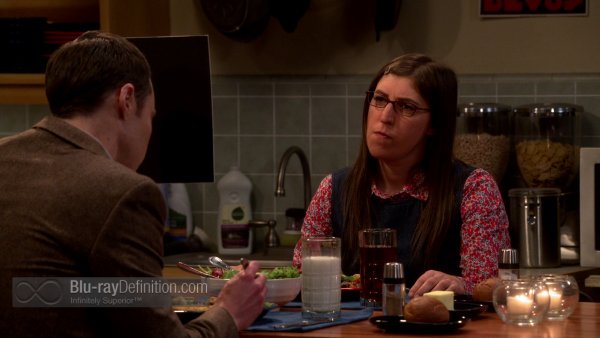 The Big Bang Theory comes with a satisfactory English DTS-HD Master Audio 5.1 (48kHz/16-bit) soundtrack that handles the material well. It provides clear dialogue and just a mild boost of low end, but there's not much else going on in this mix. Just as in all the previous seasons of the series (and most sitcoms) the surround channels only carry some very low level ambience and audience laughter. Only the cut scenes' sound effects standout more discretely.

Supplemental Materials
[Rating:3/5]
Digital HD UltraViolet
Episode Guide
Disc 1:
Shooting Stars: BBT on BBT (1.78:1; 1080i/60; 00:05:01) – Behind the Scenes of Billy Bob Thornton's guest starring role on The Big Bang Theory.
2014 Big Bang Theory Comic-Con Panel (1.78:1; 1080i/60; 00:28:21) – Writers discuss the  8th season of The Big Bang Theory
Disc 2:
It's a Quark…It's an Atom…It's the #BBTSuperfans! (1.78:1; 1080p/24; 00:12:29) – Three superfans from across the globe win a trip to LA to see a live taping of The Big Bang Theory.
Constellation Prize: Chuck, Jim & Kaley Make the Hollywood Walk of Fame (1.78:1; 1080p/24; 00:03:52) – Jim Parsons, Kaley Cuoco-Sweeting and Chuck Lorre get immortalized on Hollywood's famous Walk of Fame.
Here's to You, Carol Ann Susi (1.78:1; 1080p/24; 00:09:47) – Remembering Carol Ann Susi, the actress who played Mrs. Wolowitz and passed away in 2014.
Gag Reel (1.78:1; 1080p/24; 00:07:17)

The Definitive Word
Overall:
[Rating:3.5/5]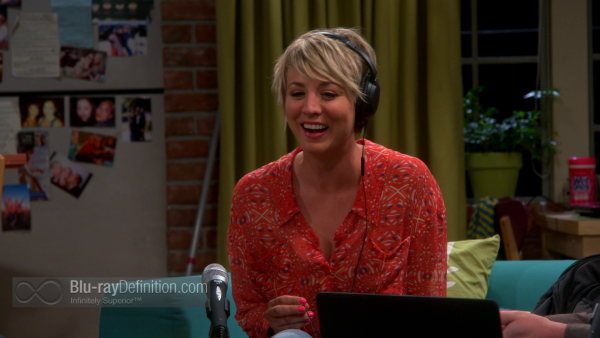 I continue to find The Big Bang Theory one of the funniest sitcoms on network television, even after eight seasons and I anticipate where the series will go in the ninth season.

Additional Screen Captures