–
The Film
[Rating:4/5]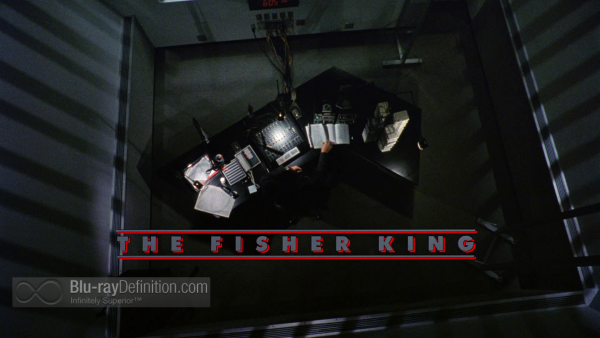 After the unwieldy and disappointing The Adventures of Baron Munchausen, director Terry Gilliam (Brazil) returned with this more grounded, real-world fantasy in an almost alternate reality version of New York City.
Set in Manhattan, The Fisher King follows radio shock jock Jack Lucas (Jeff Bridges, The Big Lebowski) whose loathing for humanity is so strong it spills out as vitriol over the airwaves that influences his listeners. One such listener is so moved by Jack's suggestions, he picks up a gun one night and walks into a posh night spot and guns down its patrons. Jack is so horrified and guilt-ridden by this event, it sends him into a three-year depression. He becomes an inebriate, living off of his gorgeous girlfriend Anne Napolitano (Mercedes Ruehl, who won an Oscar for her role) and staying in the apartment over her video rental store. During one particularly despondent night, Jack gets extremely drunk and takes himself down to the river, determined to jump in and drown himself. He's interrupted by two ruffians that attempt to set him on fire, mistaking him for a homeless man, but he's rescued by the odd, mentally unstable homeless man Parry (Robin Williams; Good Will Hunting). Parry assures Jack that Jack has an important role to play in the world, mainly to help him recover the Holy Grail, which just so happens to be housed in a wealthy man's mansion in mid-town Manhattan. Parry also needs Jack's help getting the attention of a mousy, shy office girl, Lydia Sinclair (Amanda Plummer), that he's been following around but hasn't had the courage to approach. It also becomes quite clear that Parry has a connection to the tragedy that spawned Jack's slide into depression.
The Fisher King has Terry Gilliam's trademarks all over it in the surreal visuals, angular camera angles, and perhaps most impressive, the fanciful dance sequence that takes place in Grand Central Terminal. Gilliam's usual free approach is reined in somewhat by a clever script from Richard LaGravenese that manages to encompass topics including love, death, mental health, fantasy, and medieval mythology.
While the story can become just a little trite in places, almost as if Gilliam and LaGravenese are purposely tugging at our heartstrings, the incredible world they create in Gotham, and the acting on display here from Ruehl, Bridges, and Williams, who was always at his best when laying down some obviously improvised comedic material, makes The Fisher King a pure delight.

Video Quality
[Rating:4/5]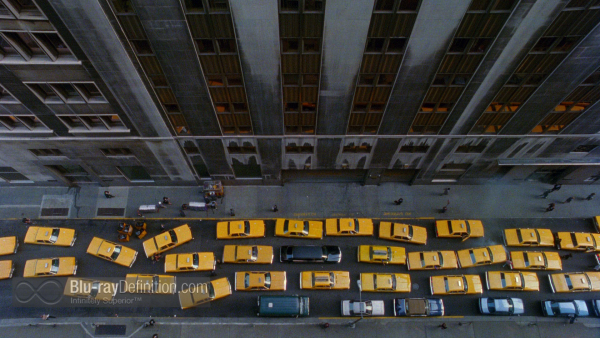 The Fisher King was newly restored in a 2K digital transfer and approved by director Terry Gilliam, It arrives on Blu-ray in an AVC/MPEG-4 1080p encodement from the Criterion Collection. The film is a rather grainy one and that shows in this new edition, but it looks natural and very textural and filmic. The midtones are rich and shadows are nuanced. Film softness is still present and the crispness can waver a tad, particularly in midrange and background shots, but overall this looks very good.

Audio Quality
[Rating:4/5]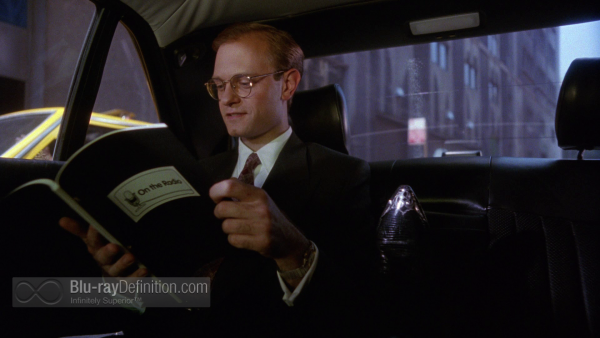 The film gets a DTS-HD Master Audio 5.1 (48kHz/24-bit) soundtrack that sounds very good and nicely spruced up, but also is not very engulfing. Given this is a film from 1991, it's not surprising that the mix isn't very aggressive, especially for a film like this one, however. The sound is very front-heavy, but does have a lot of ambience, good dynamic range, and very clean dialogue.

Supplemental Materials
[Rating:4.5/5]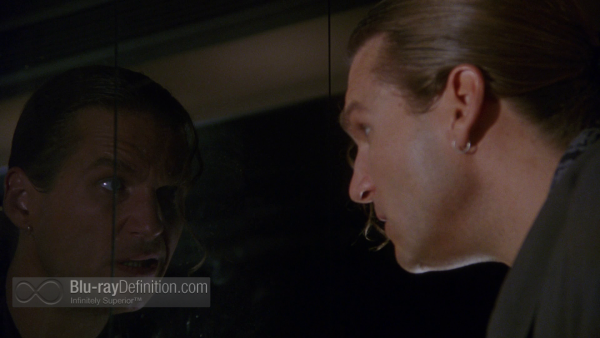 Criterion packs this set with lots of pertinent extras.
Audio commentary featuring director Terry Gilliam, recorded by the Criterion Collection in 1991.
Deleted Scenes– Selected by director Terry Gilliam and transferred from a work print; featuring optional audio commentary by Gilliam.:

Jack and Sondra's Love Life
Lydia Dances (Silent)
Jack Locates Lydia
Beth, Jack's New Girl
Jack Revisits Parry's Friends
Jack Hallucinates

The Tale of "The Fisher King" (1.78:1; 1080p/24; 01:00:25) – In which, in two new short documentaries, director Terry Gilliam, producer Lynda Obst, screenwriter Richard LaGravenese, and actors Jeff Bridges, Amanda Plummer, and Mercedes Ruehl tell the tale of The Fisher King's production.:

The Fool and the Wounded King
The Real and the Fantastical

The Tale of The Red Knight (1.78:1; 1080p/24; 00:22:40) – In which, in a new piece, artists Keith Greco and Vincent Jeffers recall the challenges they faced in realizing director Terry Gilliam's fire-breathing vision of the Red Knight in the predigital era.
Jeff's Tale (1.78:1; 1080p/24; 00:11:38) – In which the production of The Fisher King is documented through actor and photographer Jeff Bridges' images from the set, captured with his trusty Widelux camera.
Jeff and Jack (1080i/60; 00:20:01) – In which, in production footage, Jeff Bridges transforms into radio shock jock Jack with the help of acting coach Stephen Bridgewater.
Robin's Tale (1.78:1; 1080i/60; 00:19:10) – In which, in a 2006 interview, actor Robin Williams discusses his experiences making The Fisher King.
Costume Tests (1.33:1; 1080i/60; 00:03:01)
Trailers (1.85:1; 1080p/24; 00:09:37)
Essay by film critic Bilge Ebiri

The Definitive Word
Overall:
[Rating:4/5]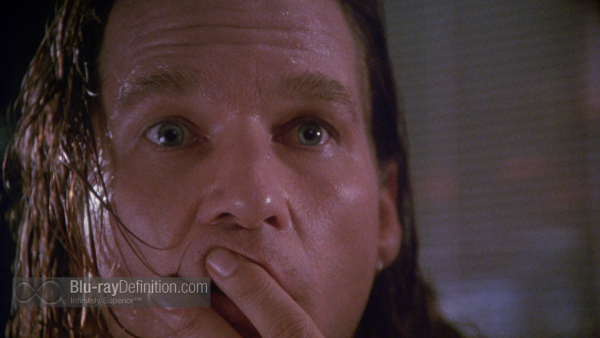 Criterion Collection offers a pleasing transfer of this satisfying comedic fantasy starring the late Robin Williams, Jeff Bridges, and an Oscar-winning Mercedes Ruehl.

Additional Screen Captures
[amazon-product]B00UUOVPMS[/amazon-product]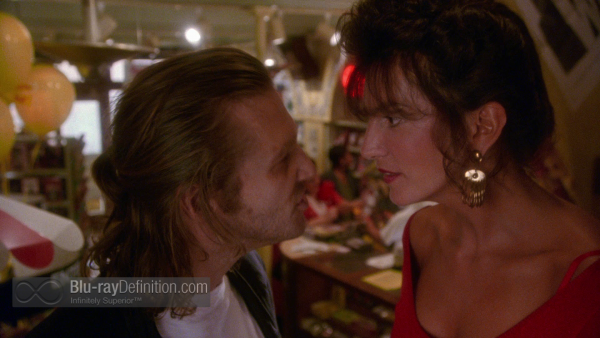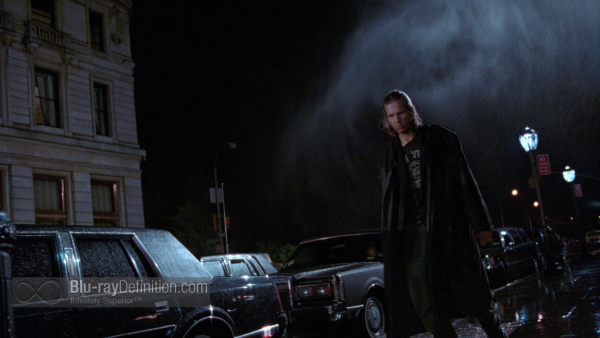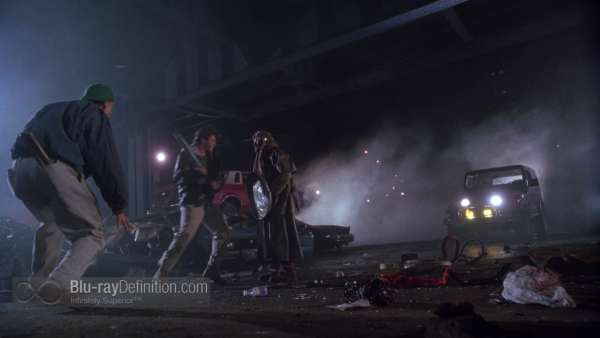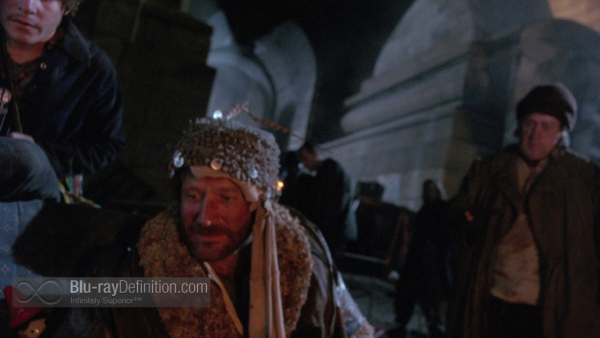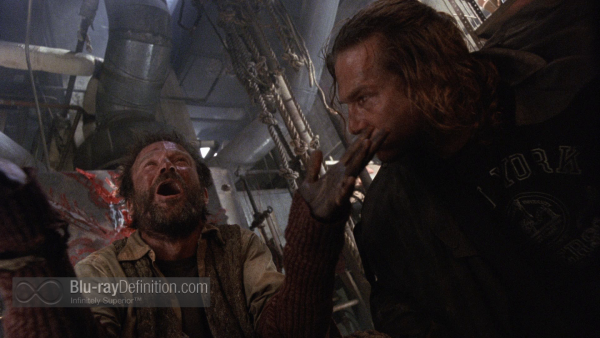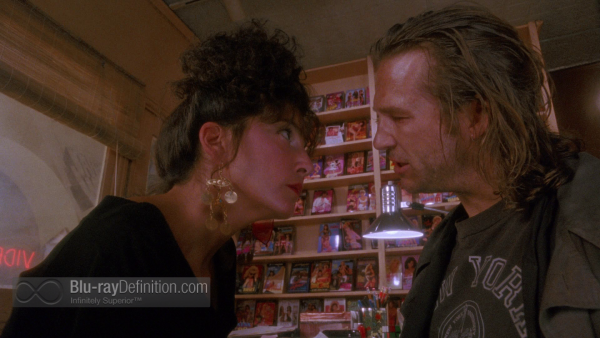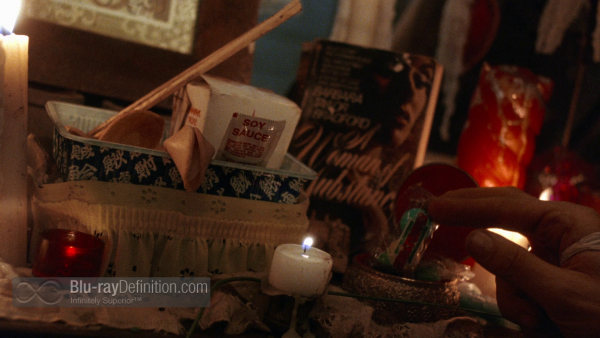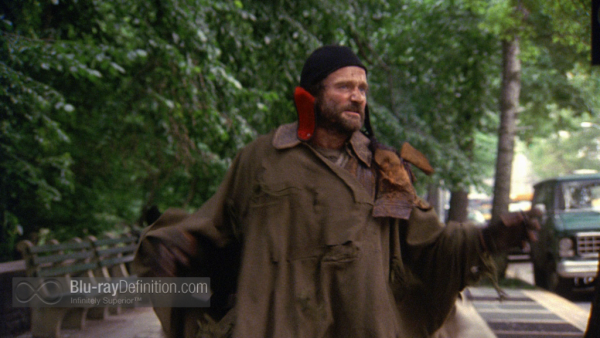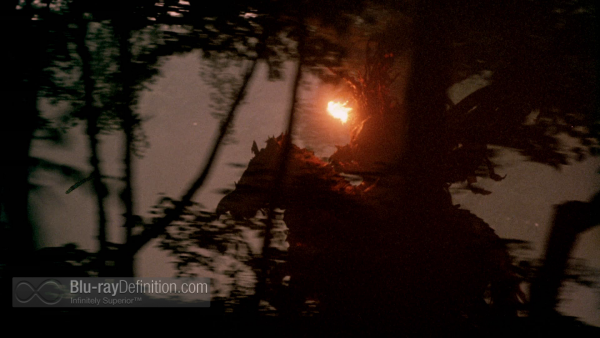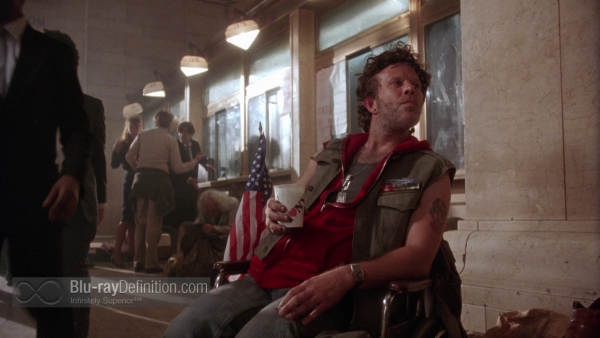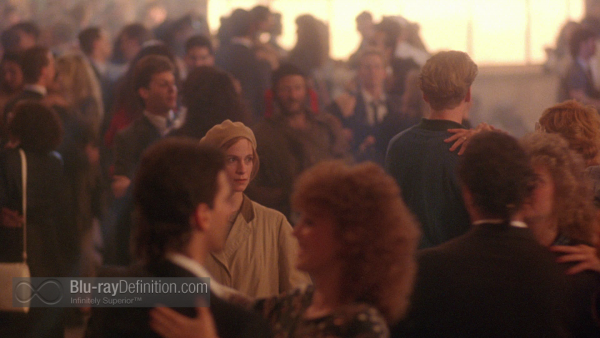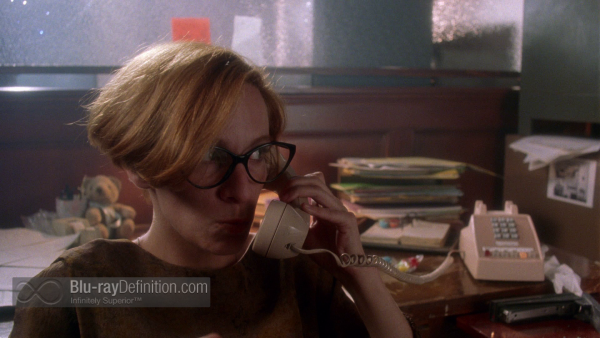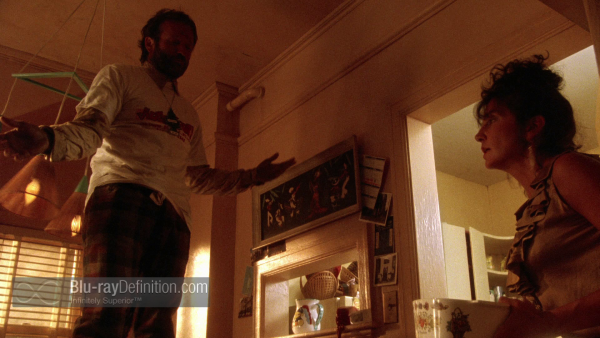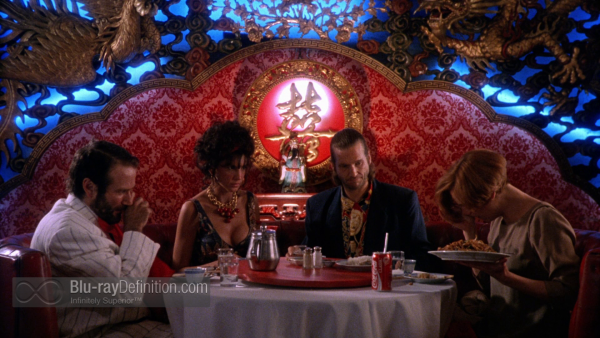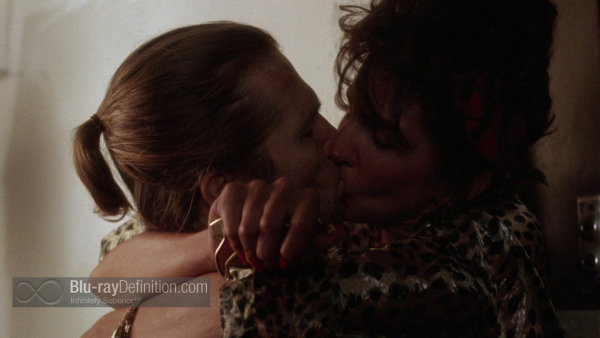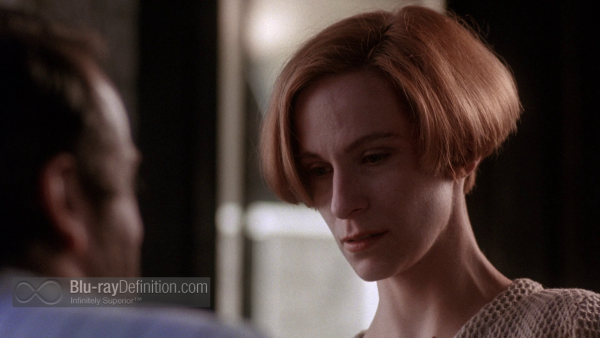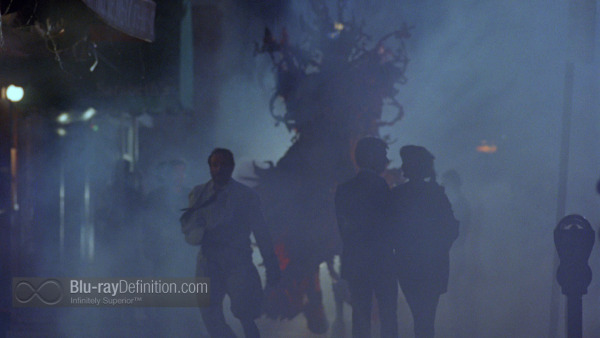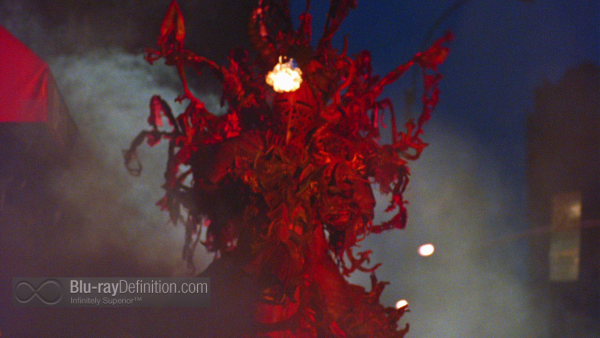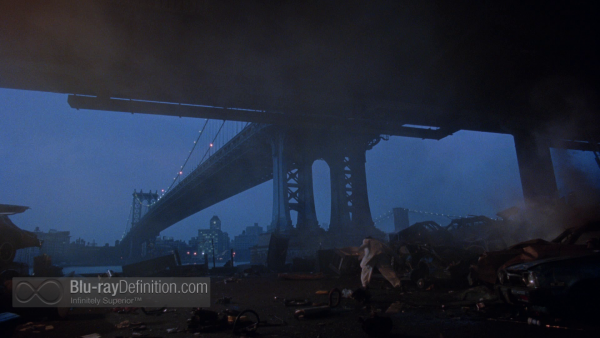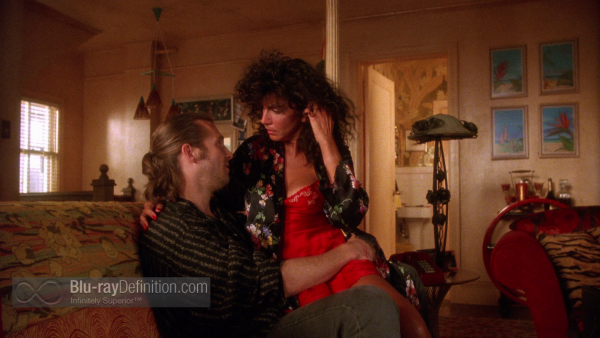 [amazon-product]B00UUOVPMS[/amazon-product]