– –

The Film
[Rating:3.5/5]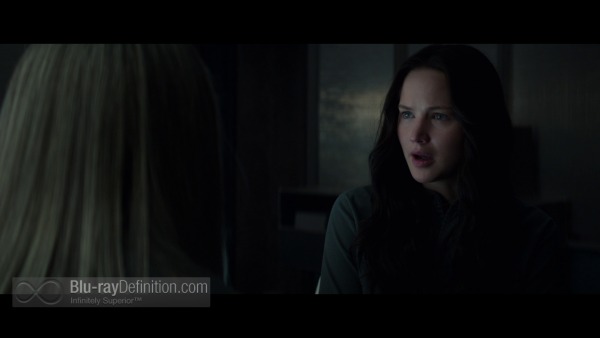 The Hunger Games: Mockingjay – Part 1 is the third installment in the franchise and continues to star the current Hollywood "it" girl Jennifer Lawrence as its central character Katniss Everdeen. Taking a sharply different turn in mood from either of the first two films, the battle royale in the arena is off, and now there is a full-blown revolution on against the oligarchs in the capital city, and President Snow (Donald Sutherland). While some younger audiences might miss Lawrence in her role as the bow-and-arrow wielding hero they have gotten used to (my 15-year-old first cousin once removed, found the film to be a major disappointment), this, ahem, somewhat more mature reviewer must admit to finding a greater sense of depth and maturity in this third installment more refreshing. The flash of the initial film was too much like the empty calories of a soft drink. Here, with more characters coming to the fore, and director Francis Lawrence building a tense sense of foreboding and doom, the story grows and becomes more interesting.
Jennifer Lawrence carries off her role as the central symbol of the revolution, the titular "Mockingjay" the way one would think an Oscar-winning actor would, with great nuance. Katniss is tormented and caught between wanting to be a normal young woman in love, to save the man she loves, Peeta (Josh Hutcherson) from President Snow's torturous clutches in the capital, and also being the strong face of a revolution. Julianne Moore as President Alma Coin of District 13 is convincingly stoic, mysterious, and potentially ruthless. The only character that comes off as unconvincing in Mockingjay is Liam Hemsworth's Gale Hawethorne who is woefully underused and seems unnecessary.
The height of the film comes during a daring mission to rescue Peeta from the capital city. Francis Lawrence's direction turns this into a Mission Impossible, edge of the seat thrill ride, while taking the opportunity to throw in some twists that will be a major turning point.
Of course, this Mockingjay is "part 1," which means it is only part of a story, and that makes it a sort of transitional film. The ending is unsatisfying, which is unavoidable in a two-part story. The first three acts of Mockingjay drag a bit longer than they should have, perhaps because the story is stretched out over multiple films. Is the story too much to fit into one film, or too little to fit into two? We can only make that ultimate judgement once we see the follow up in this powerhouse franchise.

Video Quality
[Rating:4.5/5]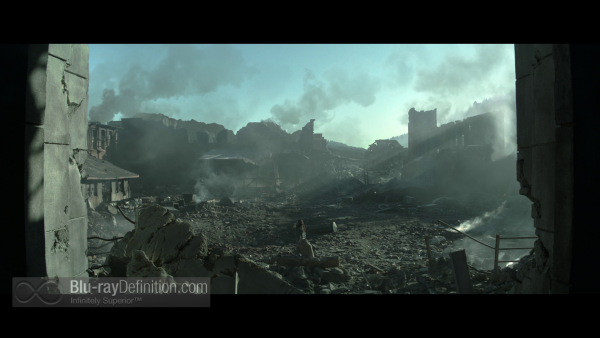 Mockingjay Part 1 is a high definition production shot on the Arri Alexa XT and its brought to Blu-ray by Lionsgate in an AVC 1080p encodement. It is typically clean and crisp for a contemporary digital production, but some very slight color banding can be spotted. Apart from that, the image is flawless, although the color timings are not the sort that will catch the eye. It's very cold, muted, and most of the time dark and shadowy. Not to worry, however, shadow detail is nicely nuanced, and little "pops" of color like amber-colored lanterns add to the picture's appeal.

Audio Quality
[Rating:5/5]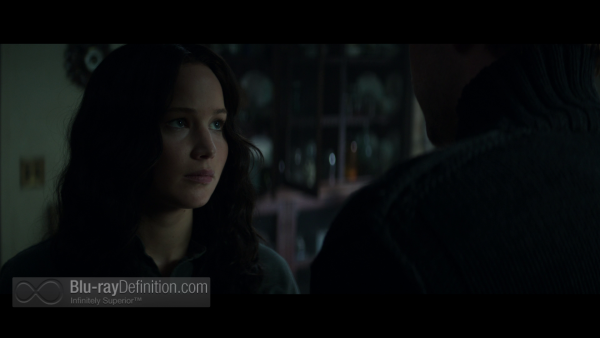 Not surprisingly, this title gets the super-premium audio treatment from Lionsgate coming with the new (for the home) Dolby Atmos (48kHz/24-bit) format. For those mere mortals such as myself who have yet to upgrade their equipment or upgraded just before Atmos for the home hit the market (I fall into this latter category), the track will playback in Dolby TrueHD 7.1. Lionsgate have also included three other English audio tracks, English Dolby Digital 2.0 Optimized for Late Night Listening, DTS Headphone X, and an English Descriptive Audio track. Spanish Dolby Digital 5.1 is also included. In 7.1, the Atmos track sounds fantastic. One can imagine how excellent it would sound with some extra discrete channels overhead, such as when a hovercraft makes a rescue attempt in the capital. The balance is good, there are solid discrete effects in the surround channels, and clear dialogue which never drops below any of the foley effects. Low end is big as well.

Supplemental Materials
[Rating:3.5/5]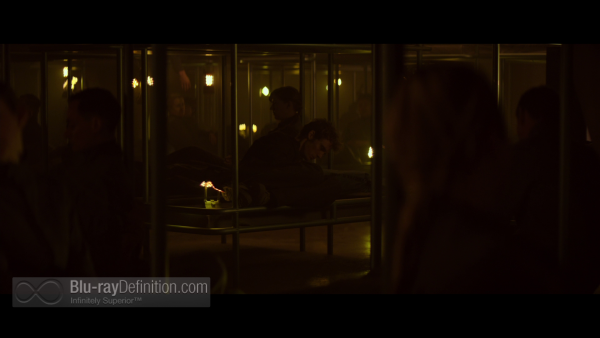 iTunes Digital HD Digital Copy & Digital HD UltraViolet
DVD
Audio commentary with director Francis Lawrence and Producer Nina Jacobson
The Mockingjay Lives: The Making of Mockingjay Part 1 (1.78:1; 1080p/24; 02:14:19)
Straight from the Heart: A Tribute to Philip Seymour Hoffman (1.78:1; 1080p/24; 00:11:03)
Songs of Rebellion: Lorde on Curating the Soundtrack (1.78:1; 1080p/24; 00:08:10)
Deleted Scenes (2.35:1; 1080p/24; 00:11:18)
Lorde "Yellow Flicker Beat" Music Video (2.35:1; 1080p/24; 00:04:05)
Insurgent Sneak Peek (1.78:1; 1080p/24; 00:04:11)

The Definitive Word
Overall:
[Rating:4/5]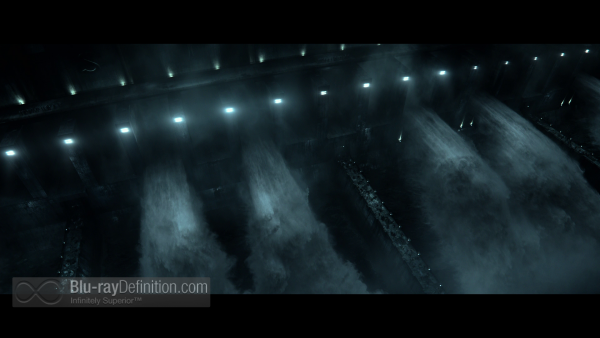 Jennifer Lawrence's role is somewhat tempered, but she still carries the day in the third installment of this fan favorite teen literature adaptation for the big screen. The Hunger Games: Mockingjay – Part 1 will also offer a tasty treat for A/V enthusiasts given the excellent picture and vast array of cutting edge audio mixes provided on this Blu-ray Disc.
Additional Screen Captures
[amazon-product]B00PYLT4YI[/amazon-product]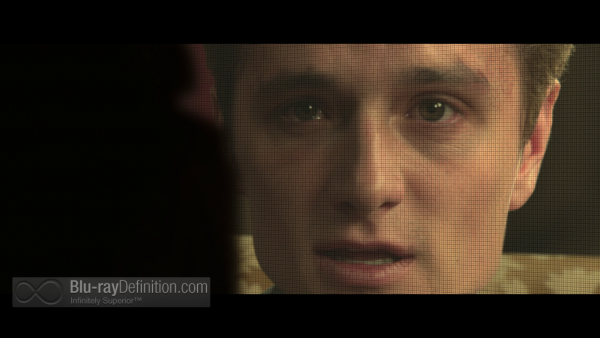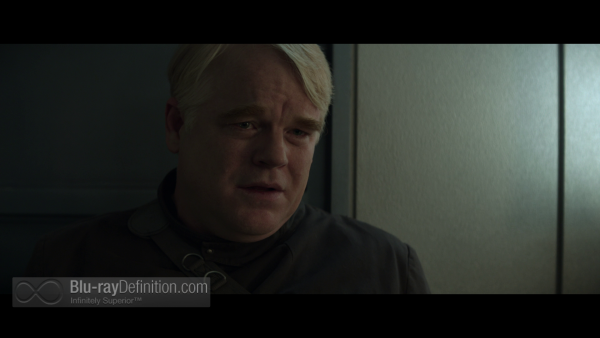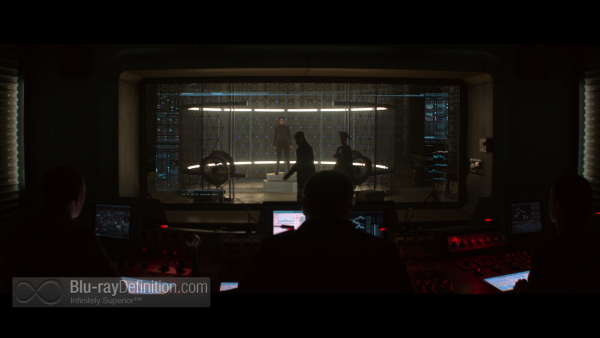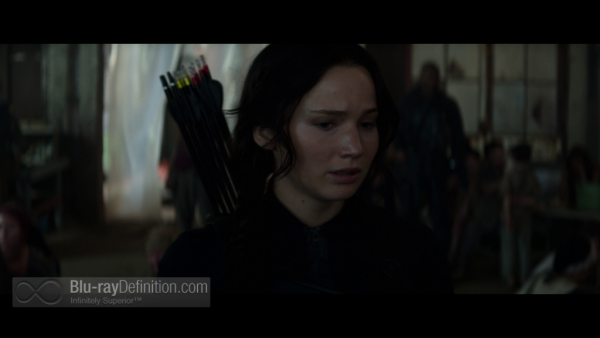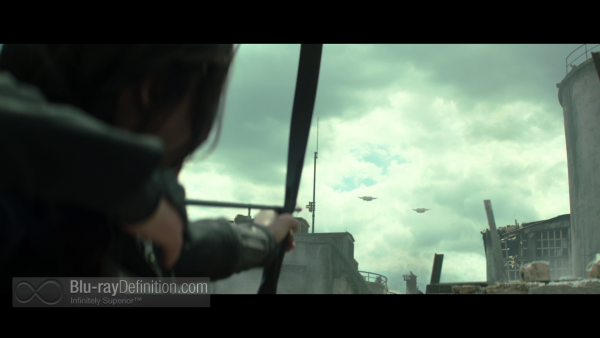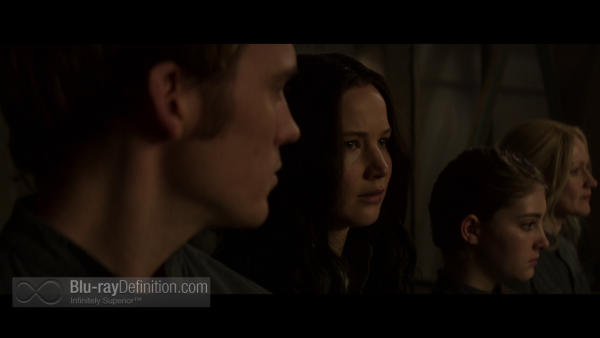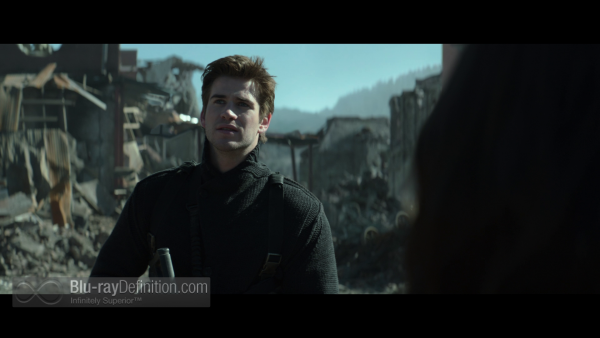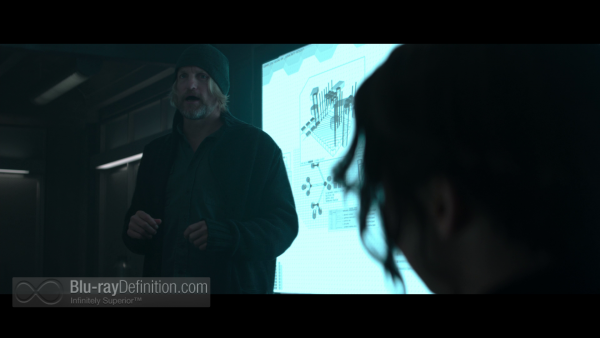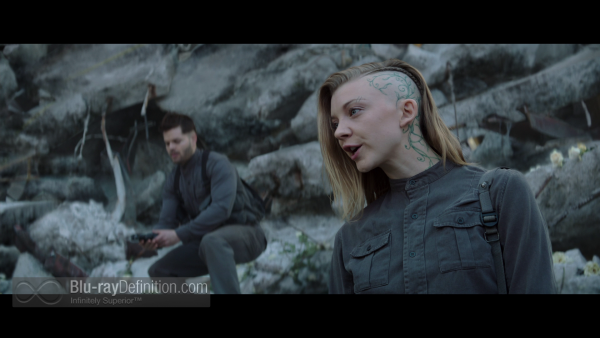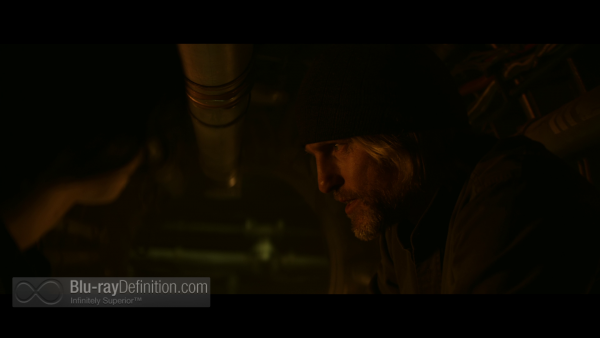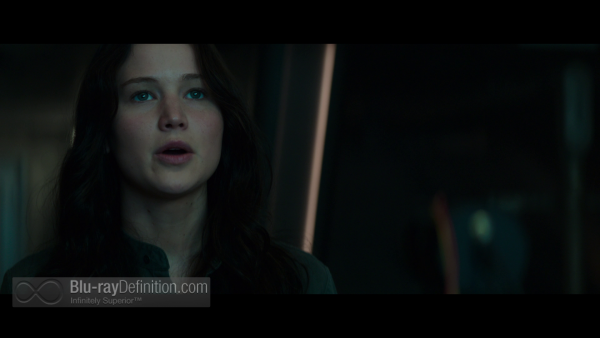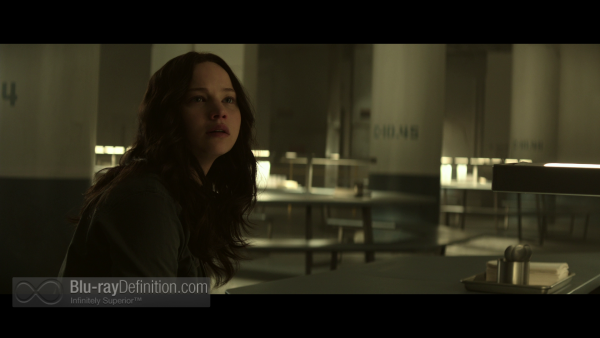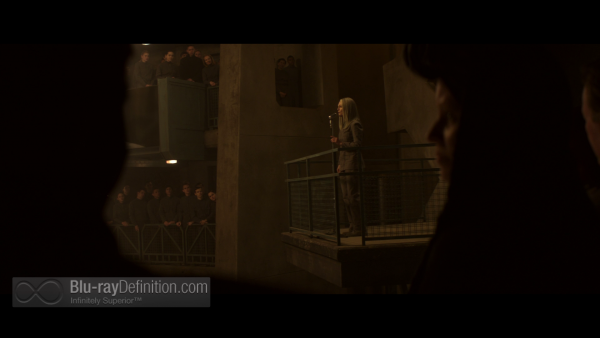 [amazon-product]B00PYLT4YI[/amazon-product]