–

The Film
[Rating:5/5]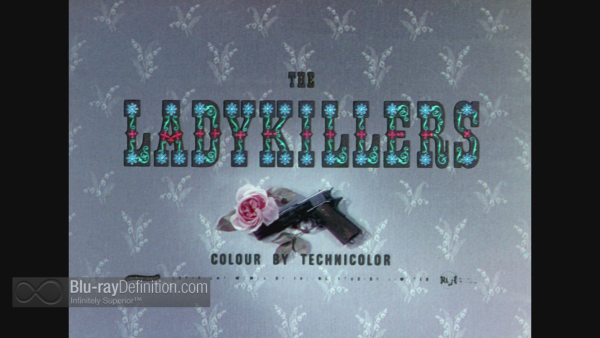 The Ladykillers is often heralded as the greatest of the comedies to come out of that very British of British studios Ealing that also gave the world such classics as The Lavender Hill Mob, Kind Hearts and Coronets, and It Always Rains on Sunday. The film stars an all-star cast of lead actors from the day.

The Ladykillers is a typically dry, yet dark comedy set in London's King's Cross revolving around a group of small time gangsters who plot a bank robbery. Led by mastermind Professor Marcus (Alec Guinness), the mobsters go undercover as a string quartet in kindly elderly lady Mrs. Wilberforce's (Katie Johnson) home at the end of a dead end street, renting a room there. But they don't know what they've bargained for when the busybody old lady interferes in their affairs. Through a seemingly endless series of comical twists, mostly involving Mrs. Wilberforce, the crooks' plans go awry. One such set piece involves the gang members trying to help the kindly lady retrieve her parrot and get him back into his cage – things don't go too well for the men. Of course, the funny thing lies in the fact that poor Mrs. Wilberforce seems completely oblivious to the plots taking place under her roof, that is until she in fact discovers the money they've stolen, at which point their plots turn to murder of the elderly woman. Those plans are again disrupted by the interference of Mrs. Wilberforce's own group of friends and other improbable comedic incidents that make for a rip roaring, brilliantly manipulated script.
Peter Sellers plays Harry AKA "Mr. Robinson," Herbert Lom is Louis AKA "Mr. Harvey" and Danny Green plays One Round AKA "Mr. Lawson. The entire cast is remarkably restrained in their acting, no one here hams it up and the film is much the better for it. This is a refined and economically scripted comedy that relies more on the phrasing of sentences and looks between characters than it does on outright bombast and physical gags. In essence, it is the quintessential English comedy and one of the greatest ever made.

Video Quality
[Rating:4.5/5]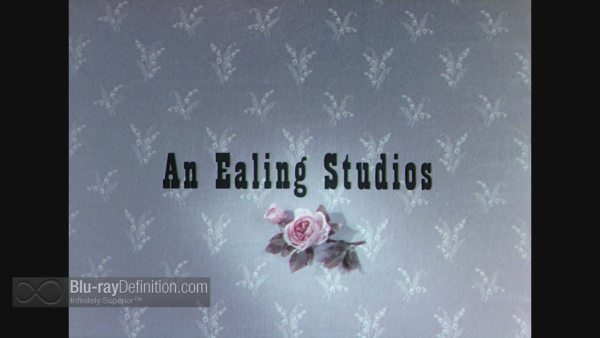 The Ladykillers looks beautiful in this new 60th anniversary restoration. While it has been cleaned up, noise and grain reduction is not excessive to the point that the image looks smooth, so we still see a thin, natural layer of grain and natural textures in clothing and skin in this AVC/MPEG-4 1080p encodement on Blu-ray from StudioCanal. The colors look vivid though not quite natural, although one cannot complain about things like red push or anything like that in the flesh tones.

Audio Quality
[Rating:4/5]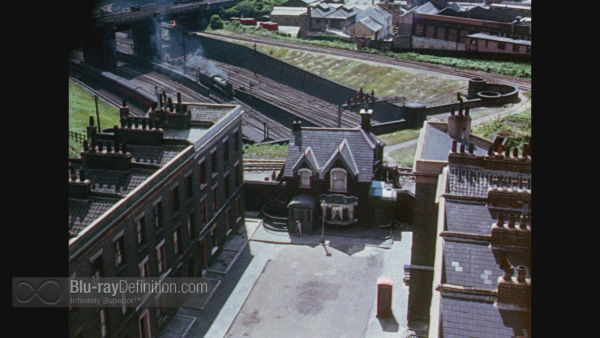 The monaural soundtrack is offered up in a clean, clear if somewhat boxy sounding LPCM 2.0 (48kHz/24-bit) track that gets the job done given the age of the recordings.

Supplemental Materials
[Rating:4/5]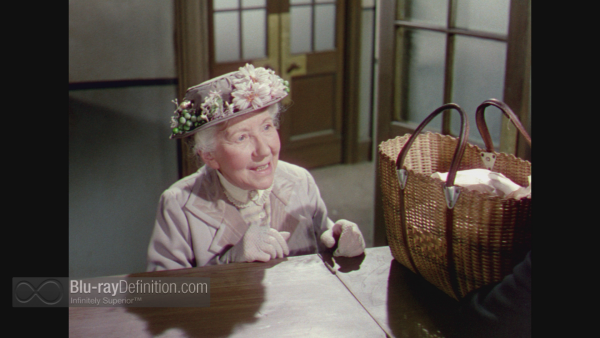 There are a lot of interviews and the Forever Ealing documentary included, which offers up a good history on this thoroughly British studio.
Audio Commentary by Phillip Kemp
Intro by Terry Gilliam (1.33:1; SD; 00:02:58)
Forever Ealing Documentary (1.33:1; SD; 00:49:37)
Interview with Allan Scott (1.78:1; SD; 00:10:30)
Interview with Terence Davies (1.78:1; SD; 00:13:49)
Interview with Ronald Harwood (1.78:1; SD; 00:07:15)
Locations Featurette (1.78:1; 1080i/50; 00:09:27)
Audio Interview with Tom Pevsner (01:31:30)
Audio Interview with David Peers (01:32:35)
Cleaning up The Ladykillers (1.37:1; 1080p/24; 00:06:07)
Stills Gallery (1080p/24)
Trailer (1.37:1; 1080p/24; 00:02:34)

The Definitive Word
Overall:
[Rating4/5]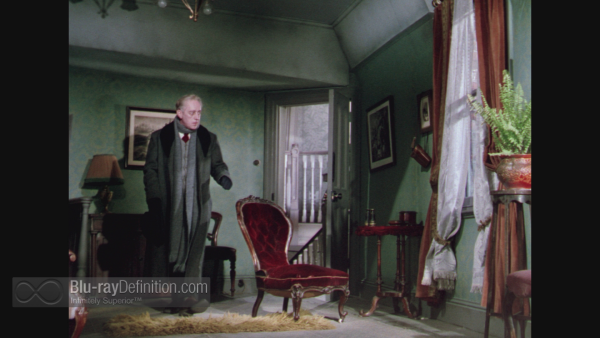 The Ladykillers is done a great service in this beautiful new 60th anniversary edition from StudioCanal. If you have not seen this film, you must see it now.

Additional Screen Captures