– –
The Series
[Rating:3.5/5]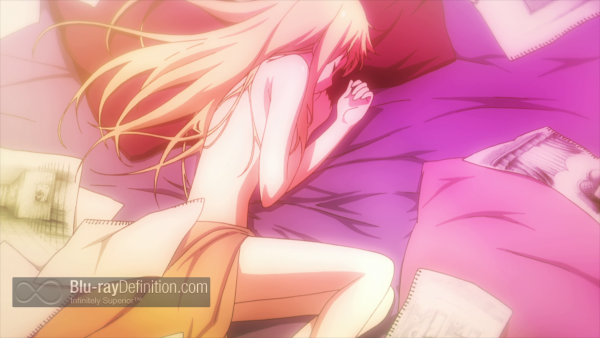 The Pet Girl of Sakurasou (さくら荘のペットな彼女) is based on the Japanese light novel series Kamoshida Hajime, with illustrations by Mizoguchi Kēji. The title may mislead one into believing it is some strange fan service or prurient S&M-themed series, but, on the contrary, the series is actually quite sweet and charming, and nothing if not funny.
The story follows the male protagonist Kanda Sorata, a second-year high school student who has been banished to his school's Sakura Dormitory, where they keep all the artistically inclined misfits, because he broke the school's rules by keeping stray cats in his dorm. Because all of the students in the Sakura dorms are very talented and get really good grades, despite their eccentricities, Sorata feels down in the dumps, listless. His world is about to change. The beautiful Shiina Mashiro arrives at Sakura Dormitory from England. Despite appearing normal outwardly, Mashiro is a very naïve girl who can barely take care of herself, so the responsibility falls on Sorata to take care of her. He must cook for her, help her get dressed, wash her clothes, and even shop for her, so she can dedicate herself to becoming a great manga artist. What Sorata doesn't know is that Mashiro is already an internationally renowned painter, and it is this dedication to her art that makes her so useless in the rest of her life. But Mashiro's dedication becomes an inspiration for Sorata and through her and his growing closeness to her, he finally begins to find himself and his own purpose in life.
The animation is kawaii and the tertiary characters from the Sakura Dorms are all fun to watch, especially Kamiigusa Misaki, who is very boisterous, a talented anime designer, and is hopelessly in love with her childhood friend and fellow dorm mate, Mitaka Jin.
The idea that someone would have a "pet girl" does seem like a stretch, especially if we are not to assume that Mashiro isn't mentally challenged in some way, but the way the storyline is handled makes up for any doubts. We know for sure that this is a world that could only exist in anime, and that Mashiro is just weird, not challenged in that way. While the budding romance between the two protagonists is slow to get off the ground (and FYI, as is to be expected with anime, Sorata also has another classmate nursing a secret crush on him), the resolution is well worth the wait.
Video Quality
[Rating:4/5]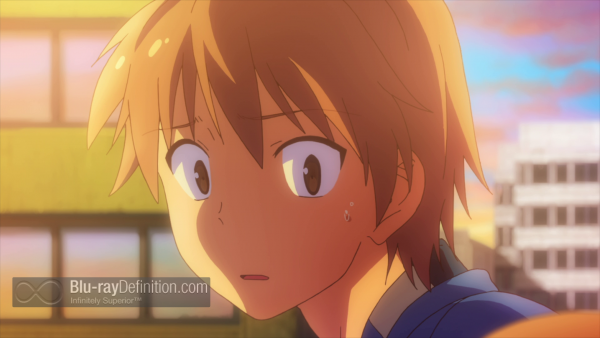 We get a 1080p AVC/MPEG-4 encodement to Blu-ray from Sentai Filmworks of The Pet Girl of Sakurasou that does a decent, but not perfect job presenting the digital animation. Nothing here really leaps out, although the animation does have good color, its just a little pale. Some banding can be spotted and there's a tinge of softness to the overall image.
Audio Quality
[Rating:3/5/5]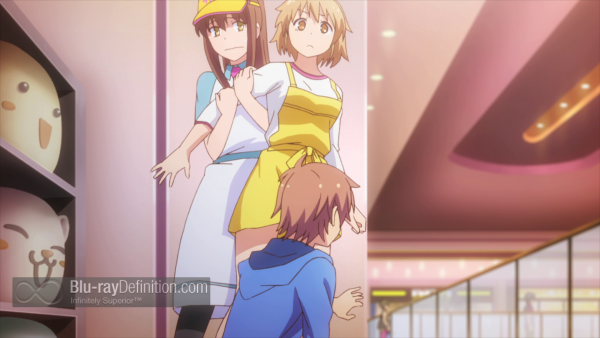 The Pet Girl of Sakurasou comes with a commendable Japanese DTS-HD Master Audio 2.0 Stereo (48kHz/24-bit) soundtrack, but keep in that this is not a hyperactive series with lots of sound effects and action sequences, so it isn't going to set your speakers alight. The voice cast are all effective in their roles, even the dispassionate Mashiro, and this stereo mix provides their dialogue, along with the limited ambient effects and music with clarity and a good bit of dynamic range.
Supplemental Materials
[Rating:2/5]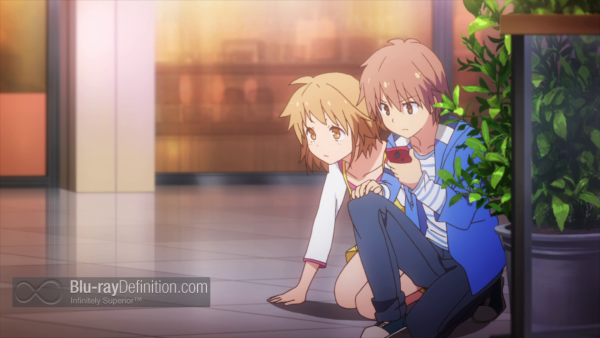 Clean Opening Animation
Clean Closing Animation
Extended Previews (1.78:1; 1080p/24; 00:03:16)
The Pet Girl of Sakurasou Japanese Premiere Event (1.78:1; 1080i/60; 00:44:51)
Japanese Promos (1.781; 1080p/24; 00:07:15)
Japanese TV Spots (1.78:1; 1080p/24; 00:02:12)
Sentai Filmworks Trailers
Disc Credits
The Definitive Word
Overall:
[Rating:3.5/5]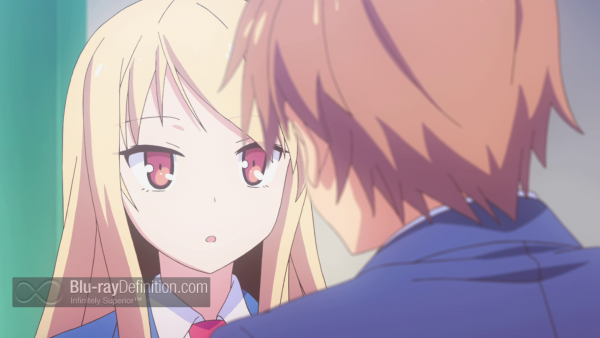 The Pet Girl of Sakurasou is one of those rare anime series that manages to find that niche in well worn genres and create something, if not wholly new, then at least quite enjoyable and satisfying to watch. This series may not win over hordes of new fans to anime, but for those who love anime and animation, I say give this peculiar twist on the teen romance and high school comedy a try.
Additional Screen Captures
[amazon-product]B00EZ228KE[/amazon-product]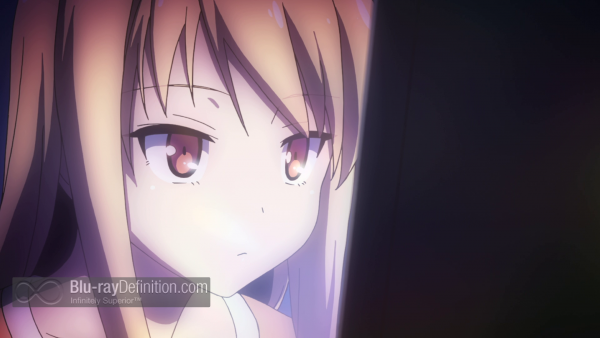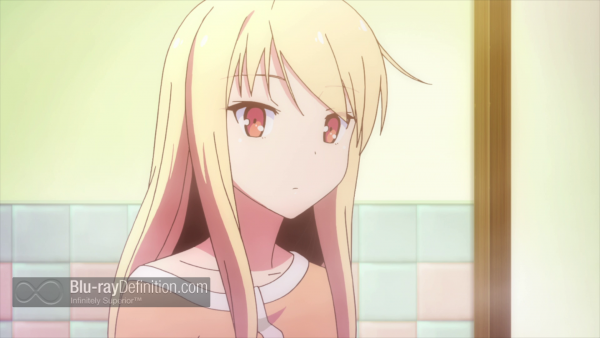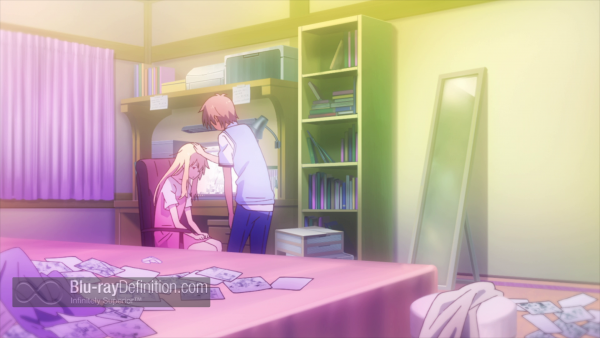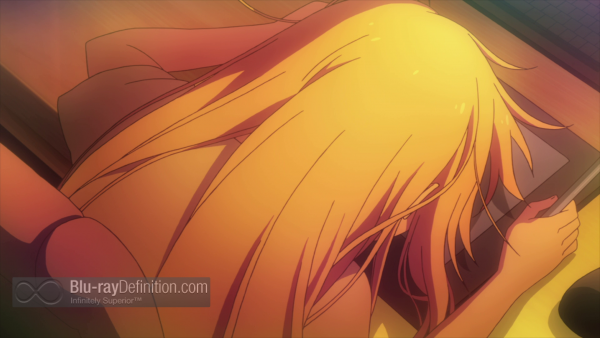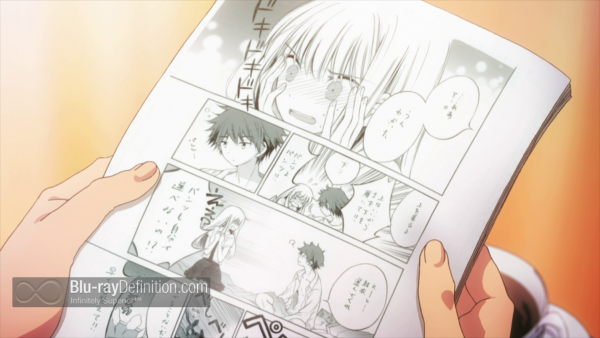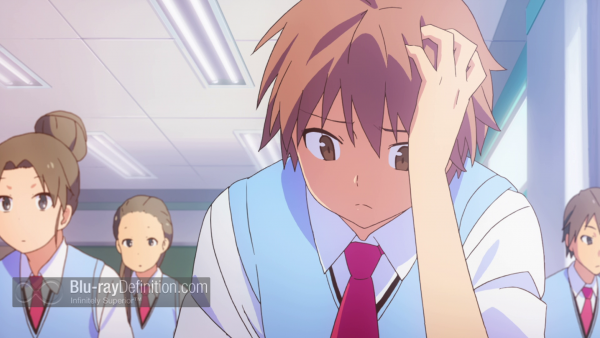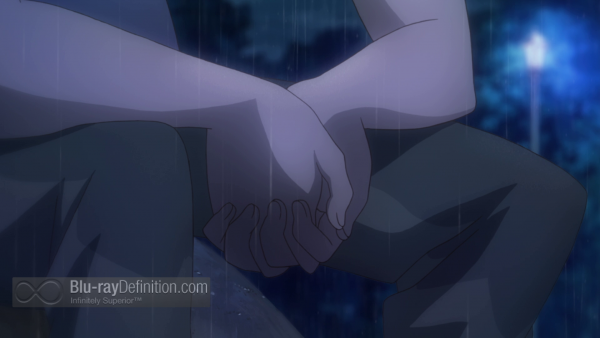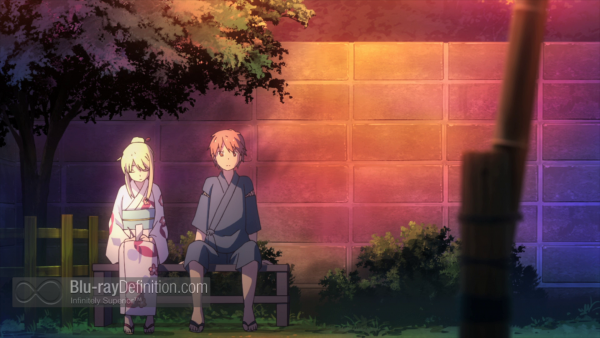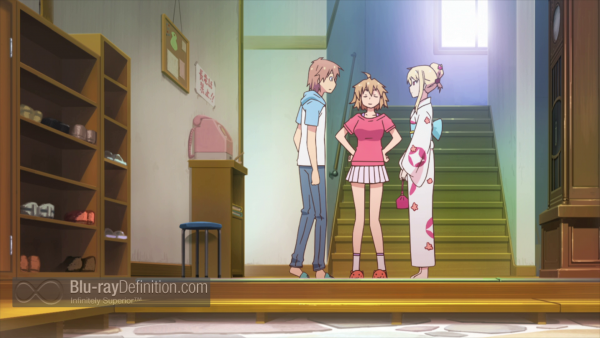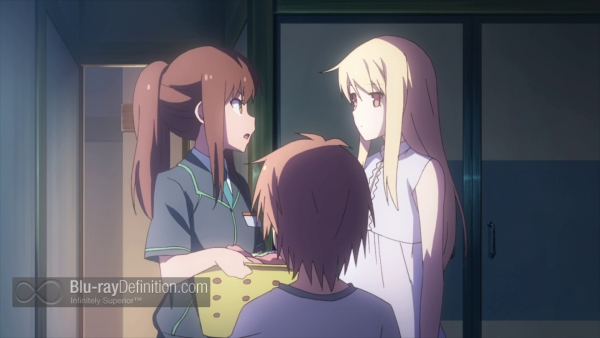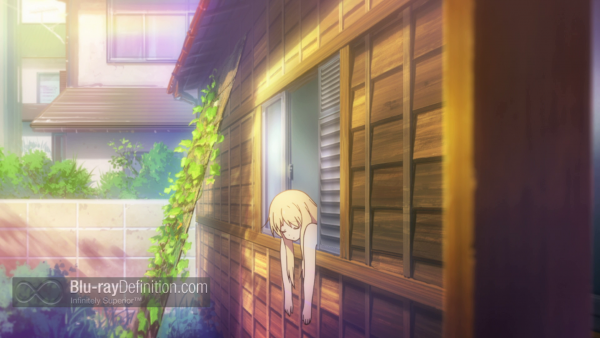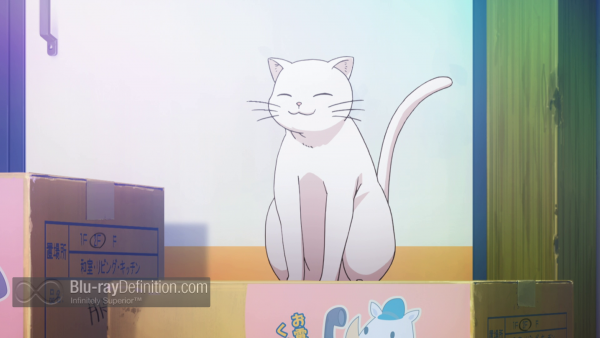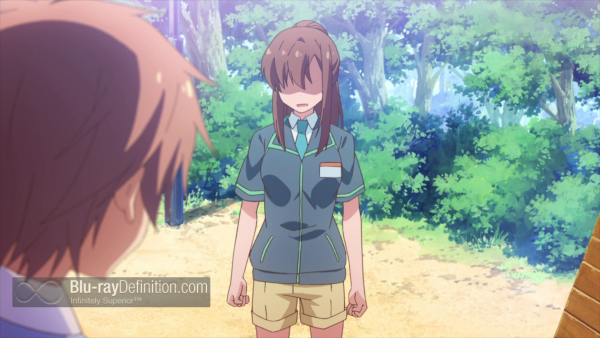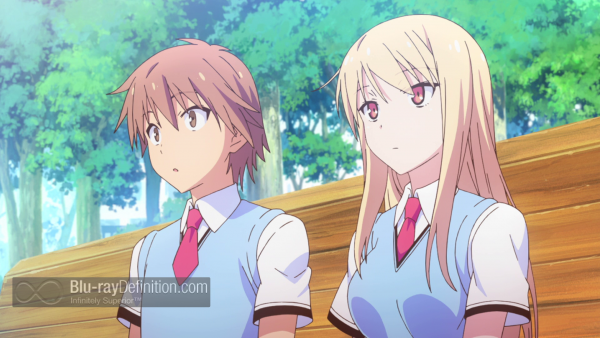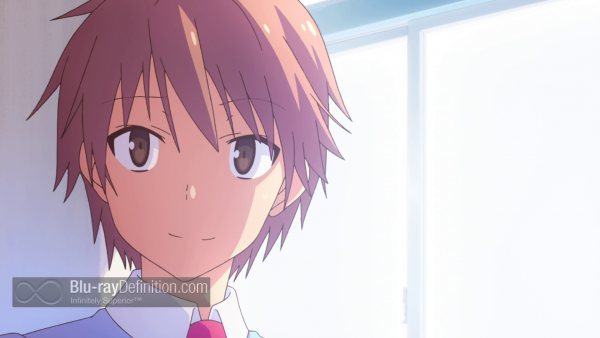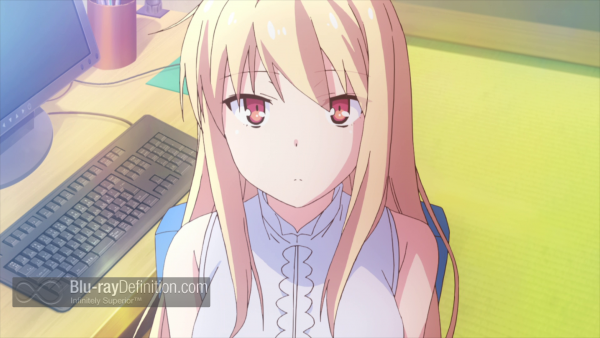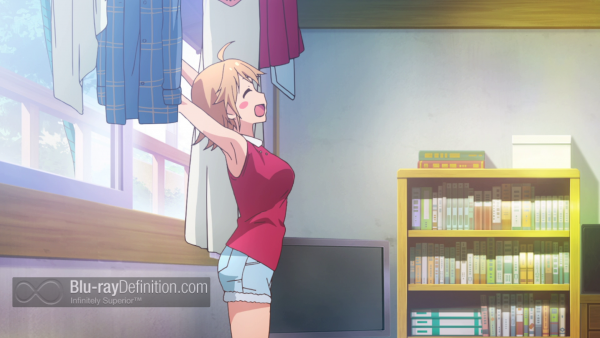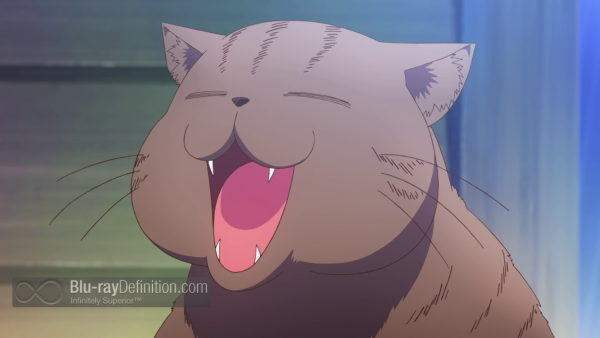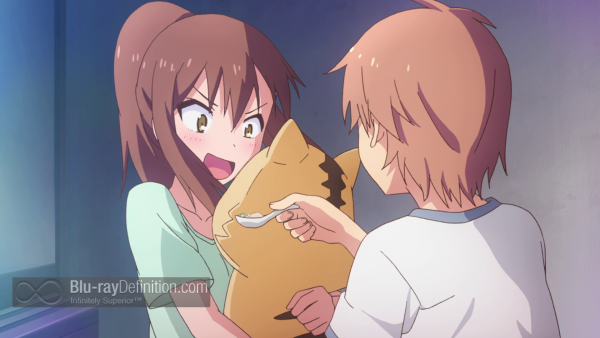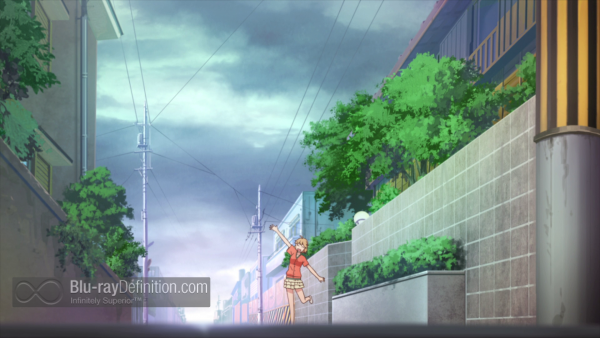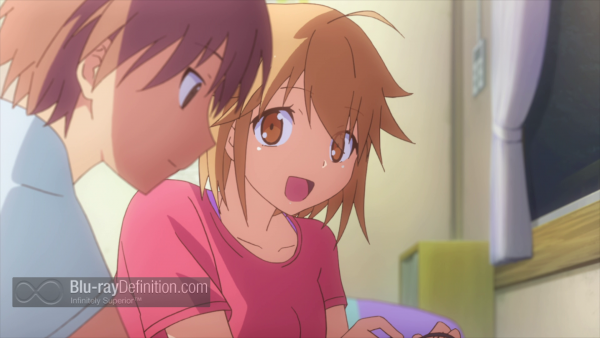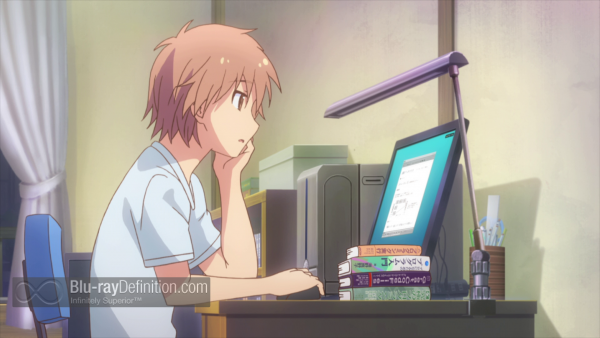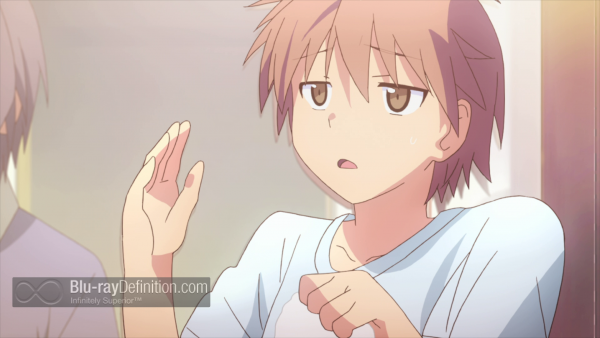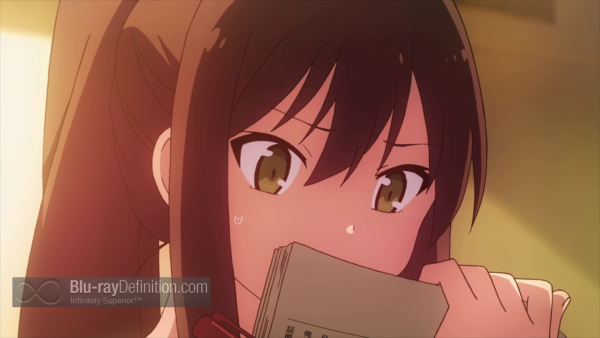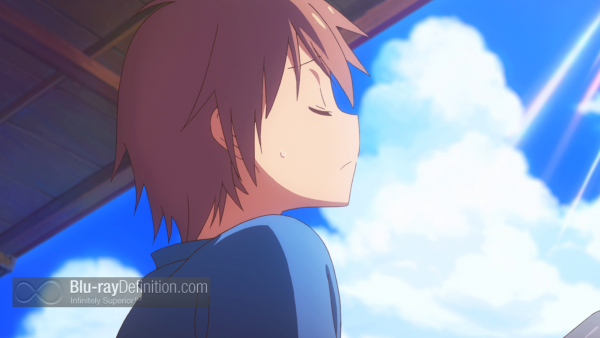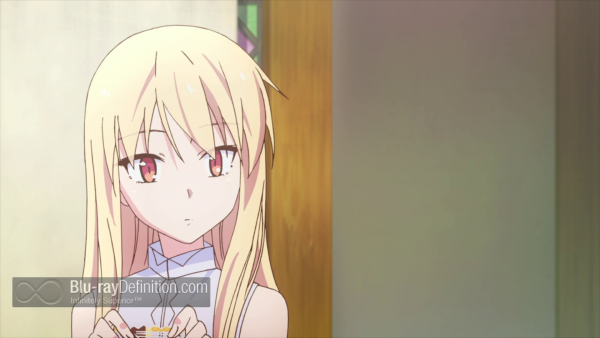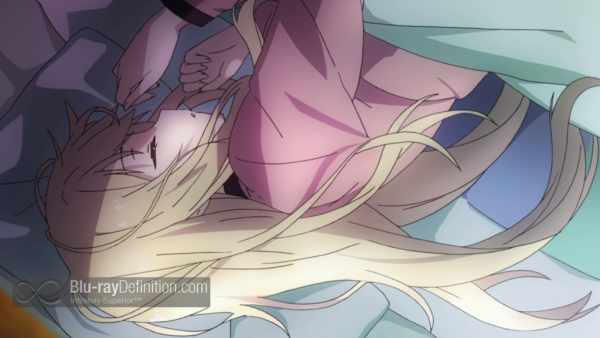 [amazon-product]B00EZ228KE[/amazon-product]