Aspect Ratio: 2.40:1

Video Codec: AVC/MPEG-4

Resolution: 1080p/24

Audio Codec: English DTS-HD Master Audio 5.1, English 2.0 Descriptive Video Service, French Dolby Digital, Spanish Dolby Digital 5.1

Subtitles: English SDH, French, Spanish

Region: ABC (Region-Free)

Rating: PG

Discs: 2 (1 x Blu-ray + 1 x DVD)

Studio: Walt Disney Studios Home Entertainment

Blu-ray Release Date: November 30, 2010

List Price: $39.99
[amazon-product align="right"]B0041PSQF6[/amazon-product]
Purchase The Sorcerer's Apprentice on Blu-ray+DVD at CD Universe
Shop for more Blu-ray titles at Amazon.com
Overall
[Rating:4/5]
The Film
[Rating:3/5]
Video Quality
[Rating:4.5/5]
Audio Quality
[Rating:5/5]
Supplemental Materials
[Rating:4/5]
Click thumbnails for high-resolution 1920X1080p screen captures
(Screen captures are lightly compressed with lossy JPEG  thus are meant as a general representation of the content and do not fully reveal the capabilities of the Blu-ray format)
The Film
[Rating:3/5]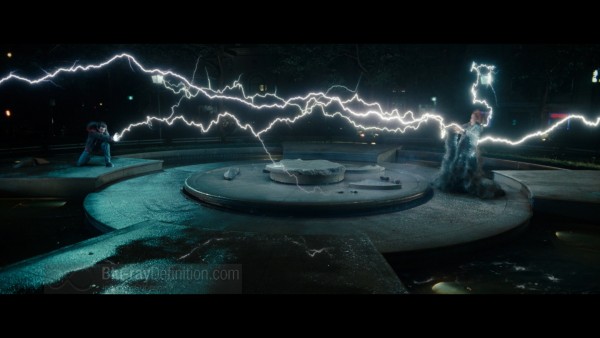 With apologies to John Lennon and The Beatles, it's best to "turn off your mind, relax, and float downstream" while watching The Sorcerer's Apprentice, if relaxing is even an option with the relentless onslaught of action and CGI effects. This is the sort of film that could only come from the minds of the folks that brought us National Treasure and Pirates of the Caribbean, and thank goodness it's not a snoozer like Prince of Persia: The Sands of Time. With that being said, The Sorcerer's Apprentice is hardly an exercise in fine art, it exists solely to get the adrenalin flowing. The story is convoluted, the acting is sub par, and the plot is razor thin, but it somehow still manages to come out on the fun side of the spectrum.
With a typically leather clad Nicolas Cage in the lead as a sorcerer named Balthazar, trained by Merlin himself, and now sworn to protect a Russian Doll known as the Grimhold that holds the evil spirits of Morgana le Fay (Alice Krige) and her treacherous Morganean minions, lest they escape to raise an army of Morganean sorcerers from the dead that will destroy the world, Balthazar must find The Prime Merlinean. That is the one who shares Merlin's bloodline and the only sorcerer powerful enough to destroy Morgana. Living for centuries under an anti-aging spell, Balthazar comes across the young Dave (Jake Cherry), who wanders into his shop in Manhattan on a school field trip. Balthazar recognizes the boy as a candidate and as the Prime when Merlin's ring takes to the boy, but trouble quickly ensues after Dave accidentally sets free one of the sorcerers in the Grimhold, Horvath (Alfred Molina). Balthazar must wrestle Horvath into an ancient vase and there, they are trapped — for ten years!
Poor Dave (now played by Jay Baruchel), he goes through ten years of therapy to get over what he was told was merely an hallucination, but ten years later, Horvath and Balthazar are released, and Horvath comes for him to find the Grimhold. Balthazar must save him and protect the Grimhold, take him under his wing, and train him to be a powerful sorcerer able to fend off the Morganeans and defeat Morgana herself. All Dave really wants, however, is to get on with his life at NYU — he's now a big physics nerd — and reconnect with the childhood crush from ten years ago, Becky Barnes (Teresa Palmer), that he's just bumped into again at school.
And that, in a nutshell, is pretty much all you need to know about The Sorcerer's Apprentice and its storyline. The rest is more convoluted than necessary and serves to get in the way of what this film was really made for, and that is the action — and there's loads of action. There are shooting plasma balls, flying giant iron eagles, sparking Tesla coils, rampaging dragons, high speed car chases through the streets of Manhattan — The Sorcerer's Apprentice has it all. Older crowds might grow a bit weary at the lack of depth, but adolescents are sure to get a rush from this family-friendly adventure.
Video Quality
[Rating:4.5/5]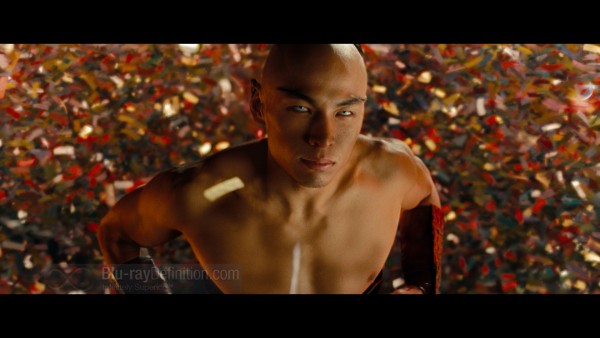 As one would expect from a film of this vintage, the image quality of The Sorcerer's Apprentice is pristine. Source damage is no issue, grain levels are subdued yet sharp and detail is strong in foregrounds and backgrounds. Blacks are inky, flesh tones natural, and white levels spot on. Only occasionally is there a bit of softness from lighting levels and lenses, but compression errors and processing issues aren't a problem.
Audio Quality
[Rating:5/5]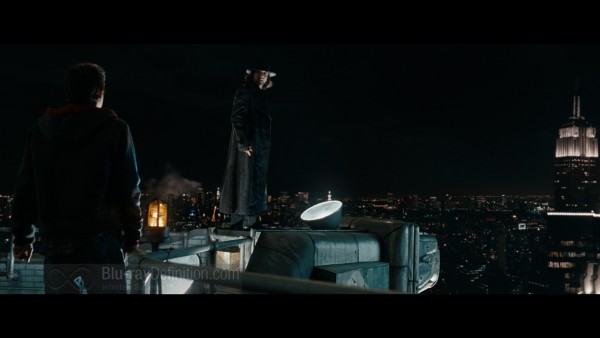 To go along with the dazzling array of visuals, there is an appropriately aggressive and engaging DTS-HD Master Audio 5.1 lossless soundtrack. It is dynamic, very active with the surrounds, and fun. There is one point where the sound is panned into each corner of the room to follow the sparks from Dave's Tesla coils around his lab as they make music. That's inventive mixing I haven't heard in a movie mix for quite a while, more along the lines of an SACD or DVD-A pop mix, really. But, besides that, there is a good bit or atmospheric effects panned throughout the soundstage, dialogue is clean and clear and low frequencies extended down rather low.
Supplemental Materials
[Rating:4/5]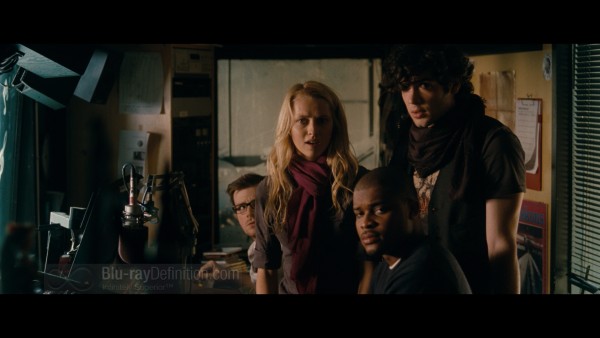 Despite the studio having sent out the version to us for review without the digital copy, that doesn't significantly affect the rating on the supplemental materials for this 2-disc Blu-ray + DVD sans digital copy version of the release. There is an abundance of 1080p video supplements overflowing on the Blu-ray here, which should take quite a while to get through, and they go through just about every aspect of production from all the dazzling visual effects to Nicolas Cage's one-of-a-kind Rolls Royce on loan to the filmmakers.
The supplements provided with this release are:
Magic in the City (1.78:1; 1080p/24; 0:12.53) — A look at the excitement of filming in the magical city of New York and the amazing sets the filmmakers created.
The Science of Sorcery (1.78:1; 1080p/24; 0:10.15) — Discover how the film fused science with magic, resulting in the creation of incredible effects such as plasma bolts and Tesla coils.
Making Magic Real (1.78:1; 1080p/24; 0:11.46) — A fascinating exploration of the filmmakers' combination of practical effects on set with amazing visual effects in postproduction.
Fantasia: Reinventing a Classic (1.78:1; 1080p/24; 0:10.13) — Cast and crew discuss their memories of the classic Fantasia, as well as the excitement and responsibility they felt in tackling the homage scene.
The Fashionable Drake Stone (1.78:1; 1080p/24; 0:02.09) — A hilarious peek at the costumes and outlandish style of Drake Stone.
The Grimhold: An Evil Work of Art (1.78:1; 1080p/24; 0:03.46)  — An in-depth look at the creation of the Russian Dolls that formed the Grimhold, as well as the stunning visual effects involved in their magical openings.
The Encantus (1.78:1; 1080p/24; 0:02.23) — Discover the artistry that went into making the handcrafted and beautiful book of spells.
Wolves & Puppies (1.78:1; 1080p/24; 0:03.07) — Meet the not-so-ferocious wolves and adorable puppies that starred alongside Jay Baruchel in the Wolf Chase scene.
The World's Coolest Car (1.78:1; 1080p/24; 0:01.32) — Learn how Nicolas Cage lent the filmmakers his one-of-a-kind Rolls Royce Phantom to use as Balthazar's car.
Deleted Scenes (2.35:1; 1080p/24):

A Candidate in Calcutta
A Model Student
Balthazar Recruits Dave
Oh No, It's Andre
Man's Best Friend

Outtakes (1080p/24; 0:03.14) — Bloopers, outtakes, and improv from the set with Nicolas Cage, Jay Baruchel, and more.
Discover Blu-ray 3D with Timon & Pumbaa
D-Box
The Definitive Word
Overall:
[Rating:4/5]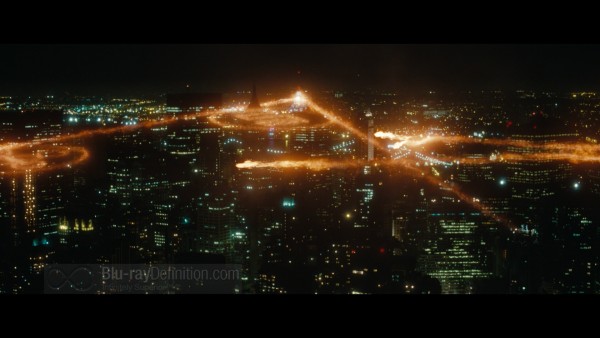 The Sorcerer's Apprentice was made for Blu-ray and home theatre. It's a non-stop adrenalin rush of fantasy action that will please the kids — it's definitely family safe. Don't think too hard while watching it, and it makes for a superb home theatre experience and an okay popcorn flick.
Additional Screen Captures: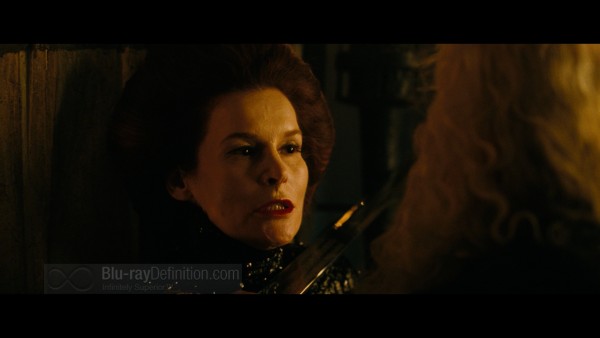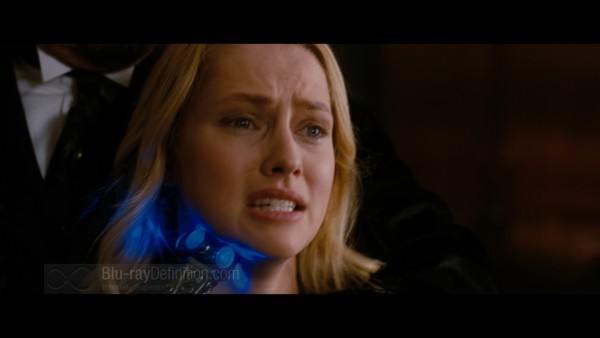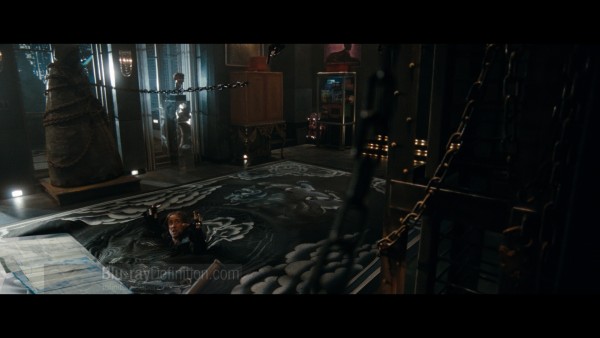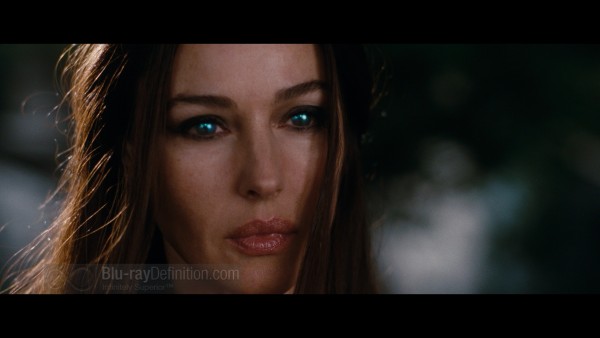 [amazon-product align="right"]B0041PSQF6[/amazon-product]
Purchase The Sorcerer's Apprentice on Blu-ray+DVD at CD Universe
Shop for more Blu-ray titles at Amazon.com