–
The Series
[Rating:5/5]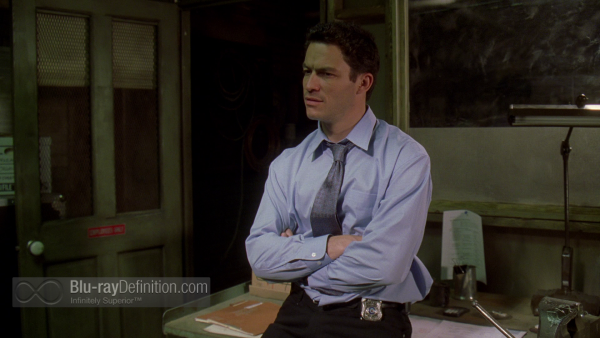 Creator David Simon has referred to The Wire as a visual novel, and that may be the perfect way to describe the five season story arc of what is pretty much universally heralded as one of the, if not the, greatest shows on television. During its initial run on HBO, the series struggled in ratings, but HBO stuck with it, perhaps sensing that they had something very special on their hands; a series that, although it wasn't bringing in the big numbers, was bringing in the critical praise and helping raise the status of the network as an original drama powerhouse. Even I, admittedly, had never seen a single episode until this colossal complete series Blu-ray set arrived at my door from HBO awaiting review.
The series is indeed a masterpiece. Set in Baltimore, Maryland, it stretches its story of urban decay, police brutality and corruption, political corruption, and wayward youth caught in the despair of it all over the course of five seasons. At the center of the story, a hard-drinking, rogue cop, McNulty (Dominic West) obsessed with bringing down the big drug bosses in West Baltimore, even if it means angering his superiors.
With masterful writing, complex, layered storylines and brilliant performances from the entire cast, The Wire captured all that is good and wrong with America with a raw truthfulness not seen before. Much of the cast, at the time relative unknowns, would go on to star in other popular serie such as The Affair (Dominic West), Fringe (Lance Reddick), Treme (Wendell Pierce), and Boardwalk Empire (Michael Kenneth Williams).
This set brings together all five seasons for the first time in high definition, now in widescreen, 1.78:1 and with Digital HD.
Video Quality
[Rating:4/5]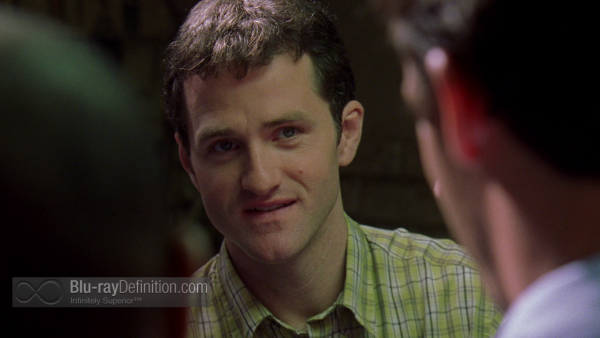 The Wire was shot in the Super 35 35mm film format and originally broadcast in a 1.33:1 framing. This Blu-ray set comes in a widescreen, 1.78:1 AVC/MPEG-4 1080p encodement. The image is grainy, but not overwhelmingly so. It pretty much falls into what a Super 35 production should look like. We get lots of texture, no apparent source damage even given the over a decade vintage on some seasons, but there is some slightly visible haloing around edges from some mild edge enhancement. Overall, however, this is a very pleasing transfer that looks very good in full motion.
Audio Quality
[Rating:4/5]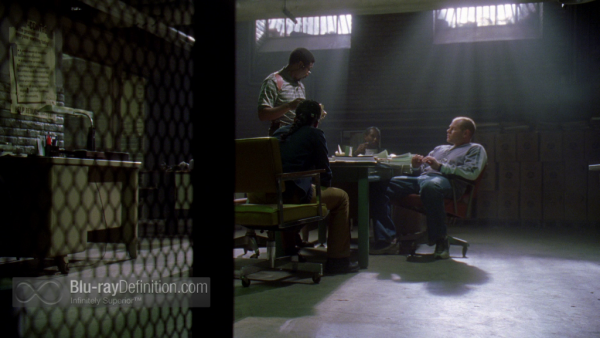 The Wire gets an English DTS-HD Master Audio 5.1 (48kHz/24-bit) soundtrack on Blu-ray. The mix provides very clean and full dialogue, but it isn't quite as engulfing as more contemporary series. The surrounds are filled mainly with mild atmospheric sound effects and only the occasional discrete sound effect. Stereo panning across the front is wide, with dialogue staying mainly in the center. This is a good, solid sound mix. The opening theme song, which stays the same but changes in style every season, provides the most low end and sounds great.
Supplemental Materials
[Rating:4/5]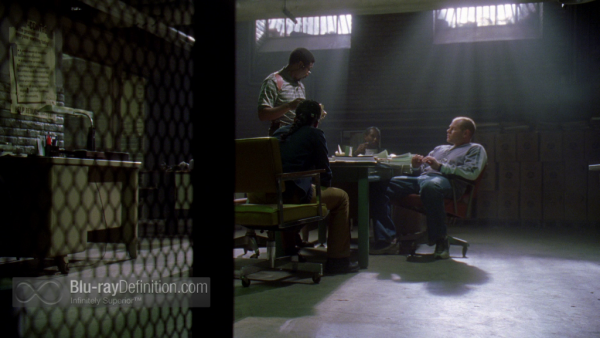 The set is packed with audio commentaries and some ported over featurettes plus prequel mini-episodes.
Season 1:
Commentary on "The Target" with writer/creator David Simon
Commentary on "Detail" with director Clark Johnson
Commentary on "Cleaning Up" with creator David Simon and writer George P. Pelecanos
Season 2:
Commentary on "All Prologue" with Dominic West (McNulty) and Michael K. Williams (Omar)
Commentary on "Port in a Storm" with co-producer Karen L. Thorson and editor Thom Zimny
Season 3:
Commentary on "Time After Time" with David Simon and Nina K. Noble
Commentary on "All Due Respect with Richard Price
Commentary on "Dead Soldiers" with David Simon
Commentary on "Middle Ground" with George P. Pelecanos and Joe Chappelle
Commentary on "Mission Accomplished" with David Simon and Karen L. Thorson
Season 4:
It's All Connected: The Wire (1.78:1; SD; 00:28:50)
The Game is Real: The Wire (1.78:1; SD; 00:30:01)
Commentary on "Boys of Summer" with David Simon and Ed Burns
Commentary on "Refugees" with Karen Thorson, Kate Sanford and Jim True-Frost
Commentary on "Margin of Error" with Dan Attias and William F. Zorzi
Commentary on "A New Day" with Robert Chew, Jermaine Crawford, Maestro Harrell, Julito McCullum and Tristan Wilds
Commentary on "That's Got His Own" with Joe Chappelle and George P. Pelecanos
Commentary on "Final Grades" with David Simon and Nina K. Noble
Season 5:
Commentary on "Moe with Less" with Joe Chappelle and Wendell Pierce
Commentary on "Unconfirmed Reports" with William F. Zorzi and Clark Johnson
Commentary on "Transitions" with Ed Burns and Karen Thorson
Commentary on "The Dickensian Aspect" with George P. Pelecanos and Seith Mann
Commentary on "Took" with Dominic West and Kate Sanford
Commentary on "-30-" with David Simon and Nina K. Noble

The Last Word (1.78:1; SD; 00:26:35)
The Wire Odyssey (1.78:1; SD; 00:28:41)
Prequels (1.78:1; 1080p/24; 00:05:55):

Young Prop Joe (1964, Baltimore, Maryland)
Young Omar (1985, Baltimore, Maryland)
Bunk and McNulty (2000, Baltimore, Maryland)
The Wire Reunion (1.78:1; SD; 01:25:27)
The Definitive Word
Overall:
[Rating:4.5/5]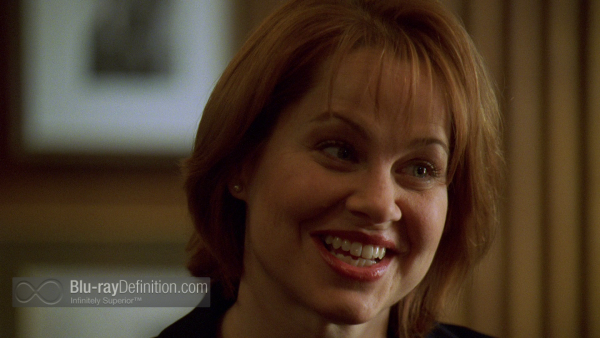 A perfect series to binge on, The Wire was one of the early dramas, following The Sopranos, that showed just how good HBO, and cable TV, could be when it came to original programming, freed from the constraints of commercial broadcast requirements. If you've never seen The Wire, now's your chance to indulge in one of the best dramas of all time.
Additional Screen Captures
[amazon-product]B00UCOXZLU[/amazon-product]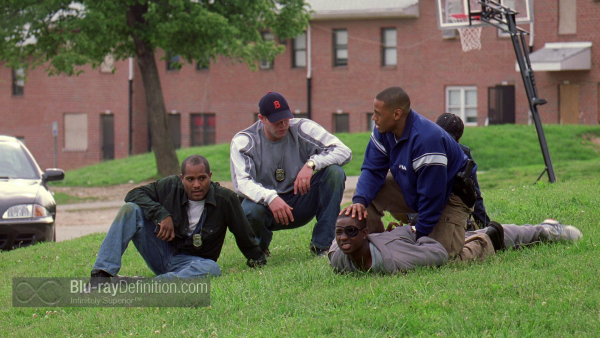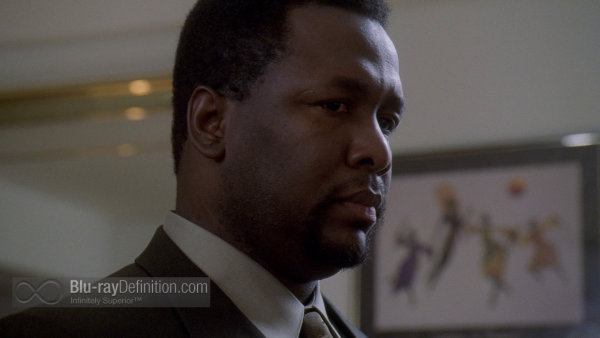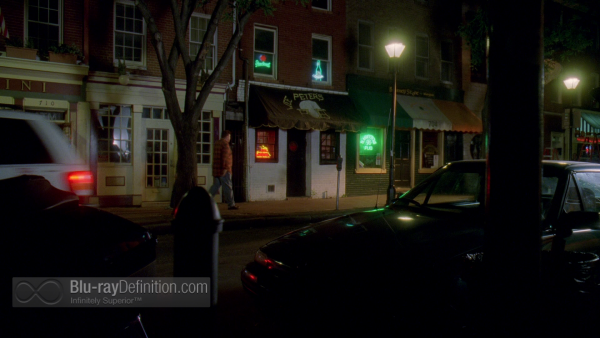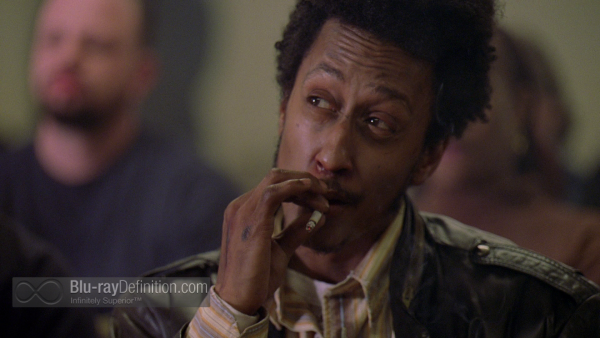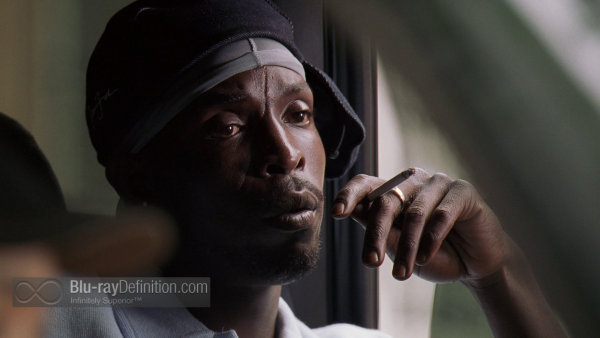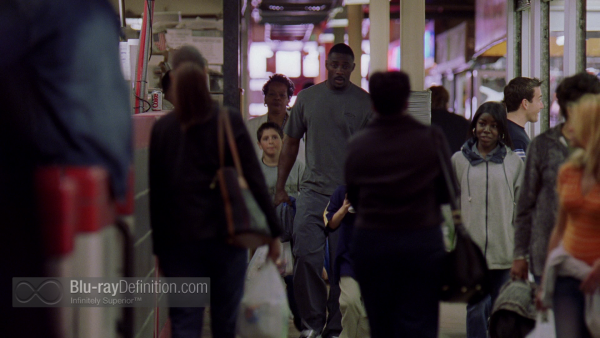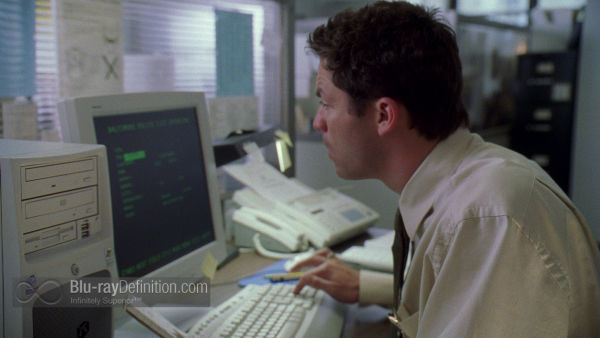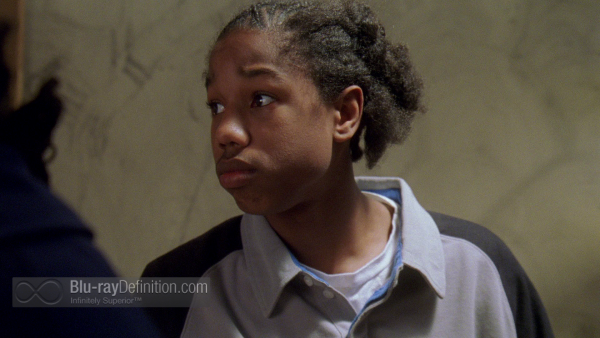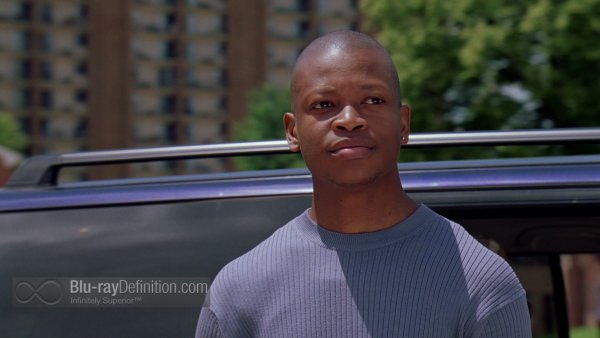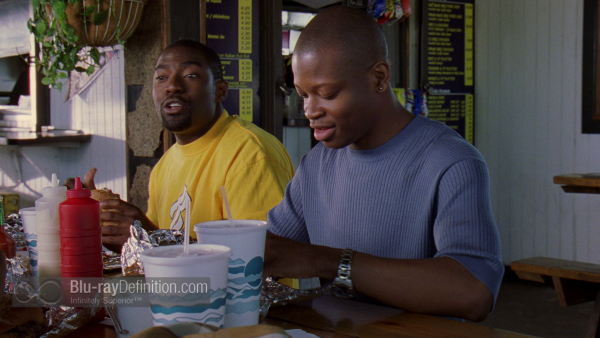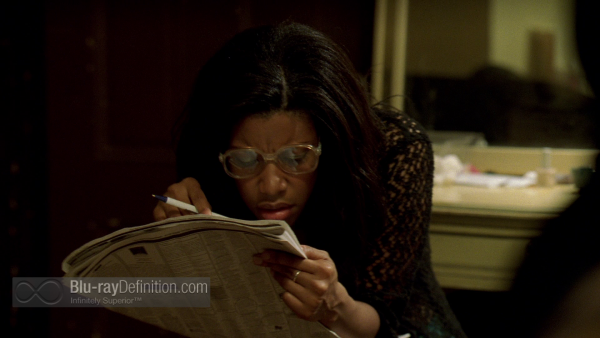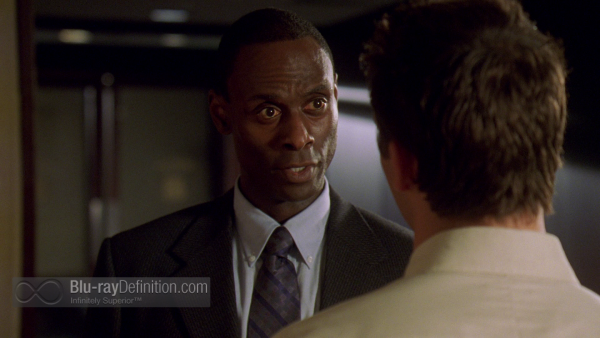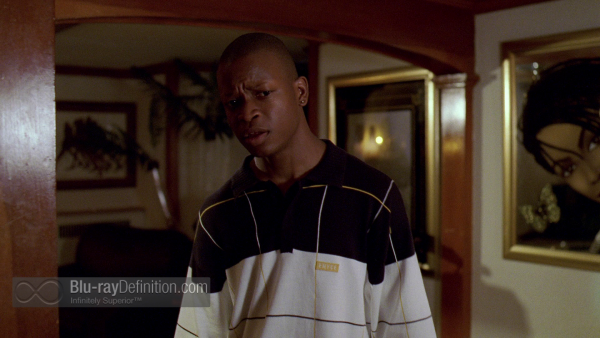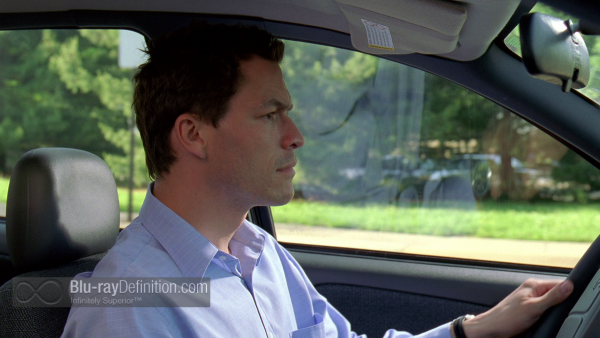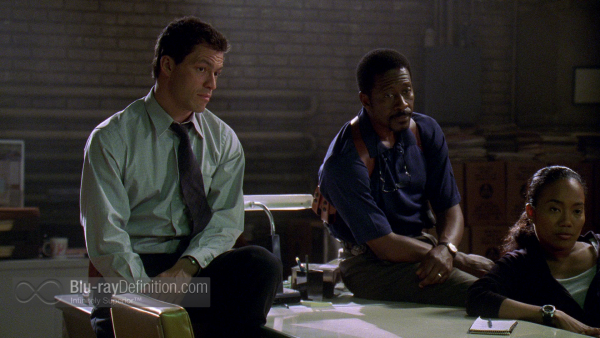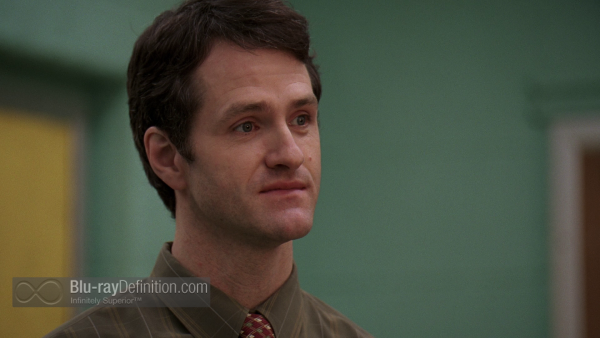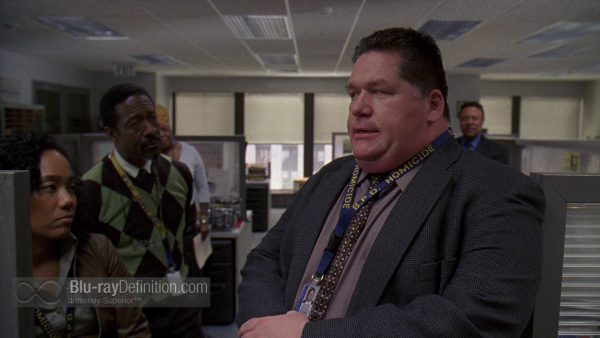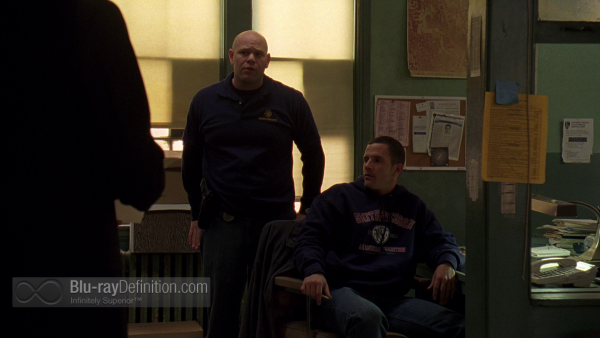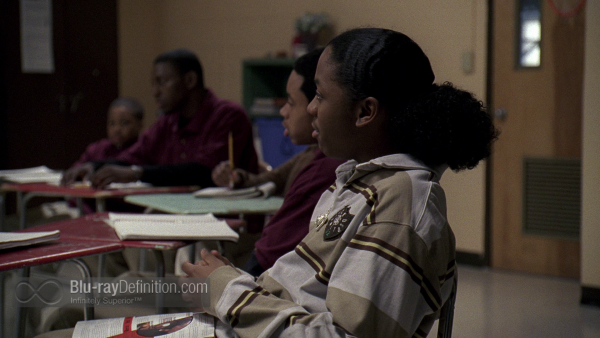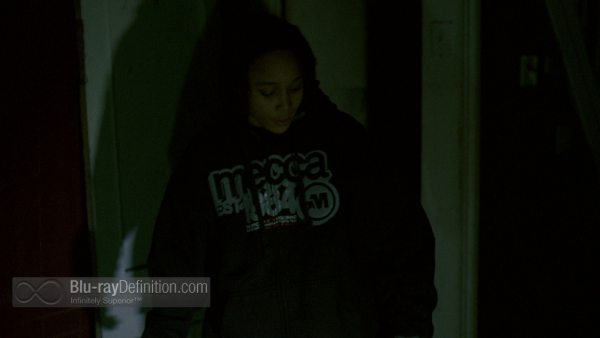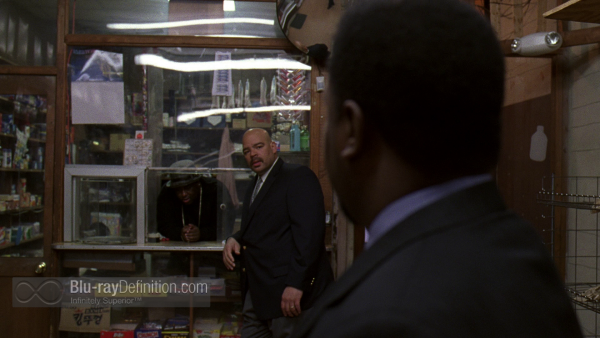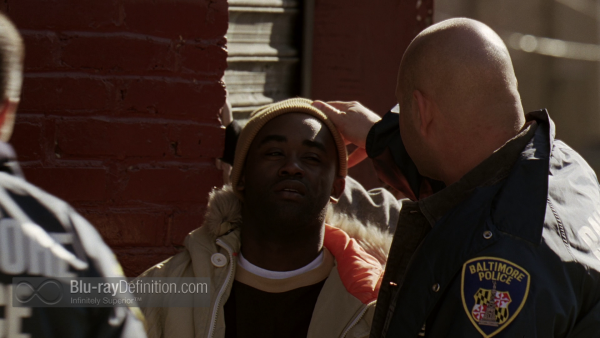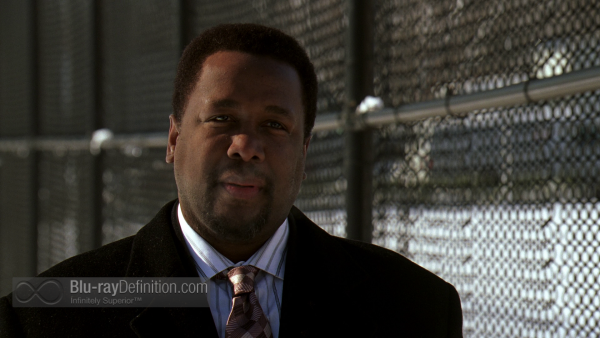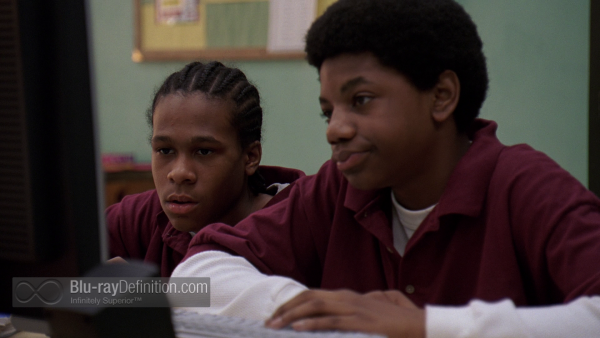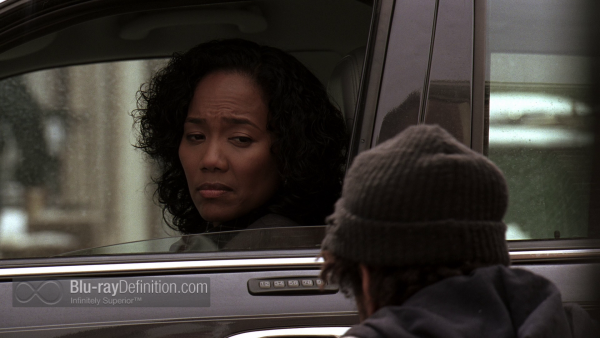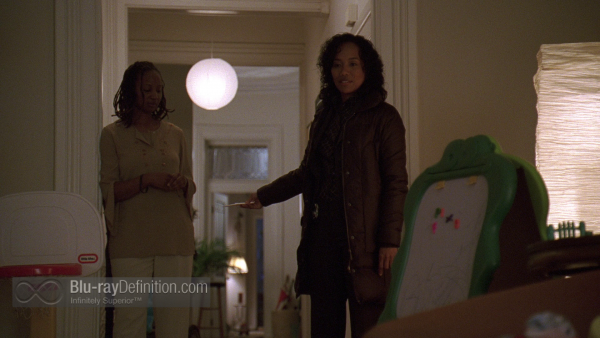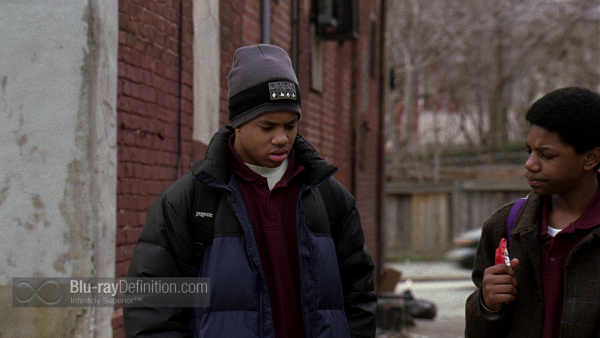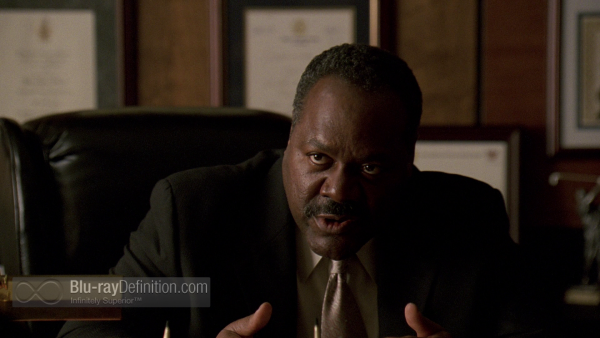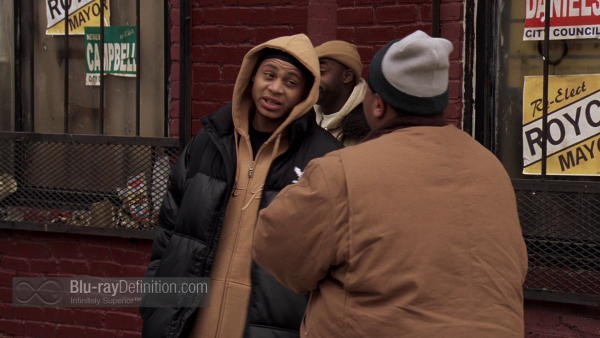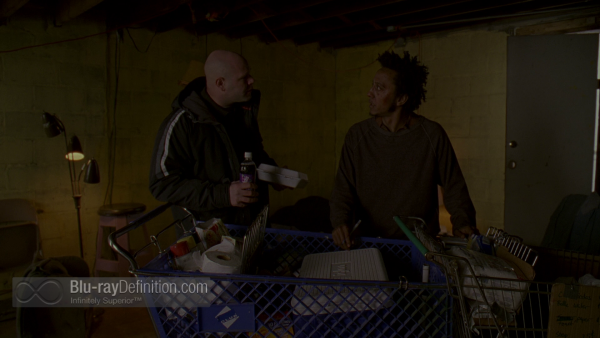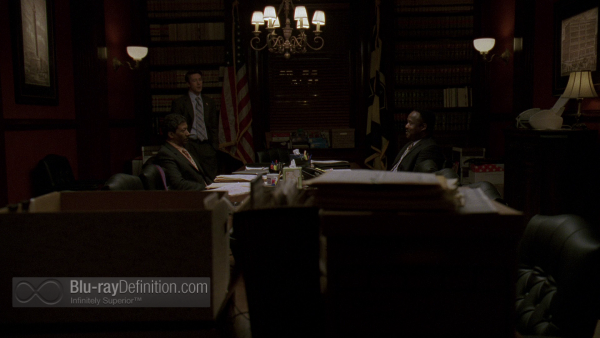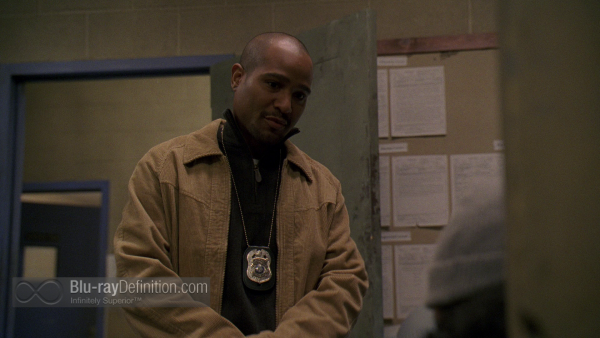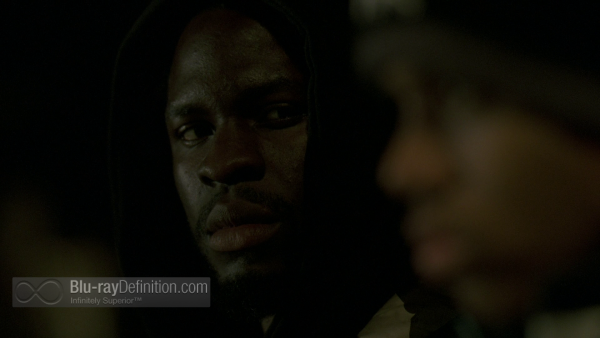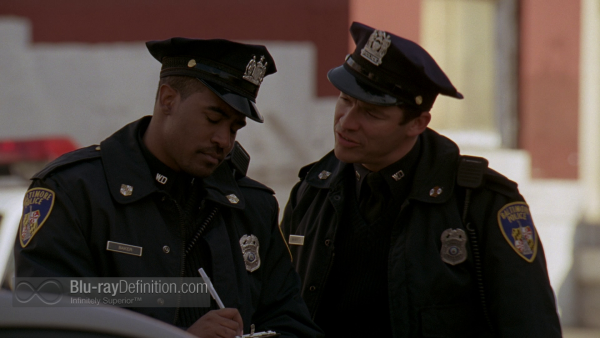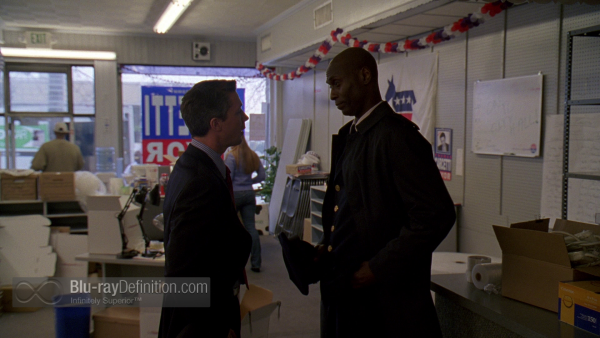 [amazon-product]B00UCOXZLU[/amazon-product]