– –

The Film
[Rating:5/5]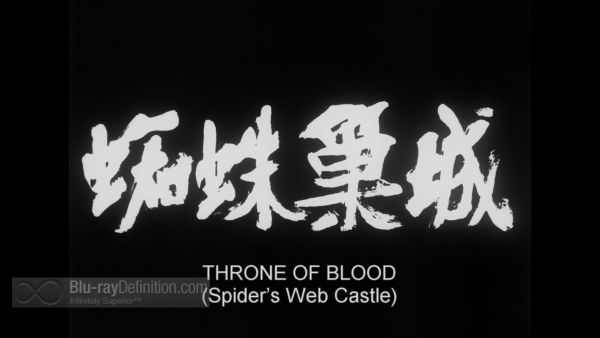 Throne of Blood or Spider's Web Castle (蜘蛛巣城) is Japanese filmmaker Kurosawa Akira's hauntingly powerful adaptation of Shakespeare's Macbeth. For his vision of the tragedy, Kurosawa chose to transplant the tale to feudal Japan and infuse it with Noh (能楽), the traditional Japanese masked musical drama that has been performed for centuries. This ties in perfectly with the Shakespearean play since, just like in Shakespeare's time, Noh typically uses men in the female roles (but Kurosawa did not go that far in this film).
In Kurosawa's film, Macbeth is replaced by courageous general Washizu Taketoki (Mifune Toshirô) serving under Lord Tsuzuki of Spider's Web Castle. Washizu  crosses paths with a strange female apparition after a battle in which he defeats the lord's enemies. When the apparition offers him and his fellow general several predictions, mainly that Washizu will be made master of the North Castle and eventually become Lord of the Forest Castle that his fellow general, Miki (Kubo Akira), will gain a crucial command post, and finally, Miki's son will eventually become Lord of the Forest Castle. When he returns home and parts of the prophecies begin to come true, Washizu is spurred on by his ambitious wife Asaji-sama (Yamada Isuzu) to take matters into his own hands to ensure the prophecy is fulfilled by killing Lord Tsusuki. This also leads to further plots and betrayals when the couple realize Miki's wife may have a son that could supplant Washizu as the Lord of the castle.
Kurosawa declined to consult Shakespeare's original text in crafting his adaptation of Macbeth, and the film is all the better for it. It is shrouded in Japanese feudalism, painted against a bleak, foggy landscape, and devoid of its minor characters. What is left is a bare, almost eerie tragedy made all the more pronounced by the brilliantly icy cold portrayal of Lady Asaji/Lady Macbeth by Yamada Isuzu, who counters Mifune Toshirô's towering Washizu flawlessly.
The shrouds of fog and mist in the film suggest its protagonists folly at trying to predict or influence their futures and their inability to see clearly what they are headed for. The stark blacks and bright whites reminiscent of a film noir are also suggestive of the dark foreboding atmosphere and the terrible path that Asaji-sama is leading everyone down.
Throne of Blood may be Kurosawa's bleakest film, but it is also one of his most powerful and beautifully rendered. With its visuals and language, it seamlessly shifts the Shakespearean world of Macbeth to the Japanese aesthetic and makes for one the best adaptations of the play there is going.
Video Quality
[Rating:4/5]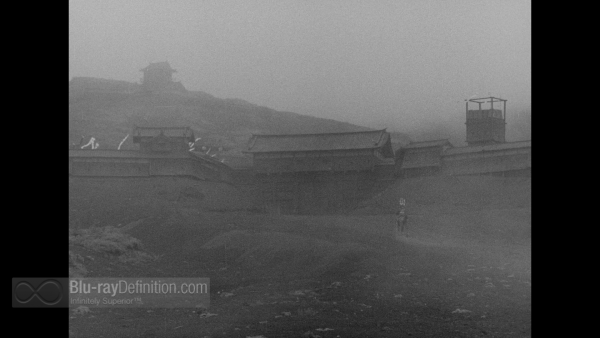 The new digital transfer of Throne of Blood was created in 2K resolution on a DFT Scanity film scanner from the original 35mm fine-grain master positive; the film's original negative no longer exists. MTI's DRS and Pixel Farm's PFClean were employed to manually remove thousands of instances of dirt, scratches, debris, flicker, warps, cinch marks, and jitter, while Digital Vision's Phoenix was used as well for a small amount of dirt, gain, and noise management. The ending result was encoded onto Blu-ray in AVC/MPEG-4 1080p in the film's original 1.37:1 aspect ratio. While the image is not flawless, it is by far one of the best looking versions of Throne of Blood yet. It's not a film that will probably ever look fantastic, given its smokey settings, but when the scenes allow, there is a lot of sharp detail and wide contrast extracted by Criterion's efforts.
Audio Quality
[Rating:4/5]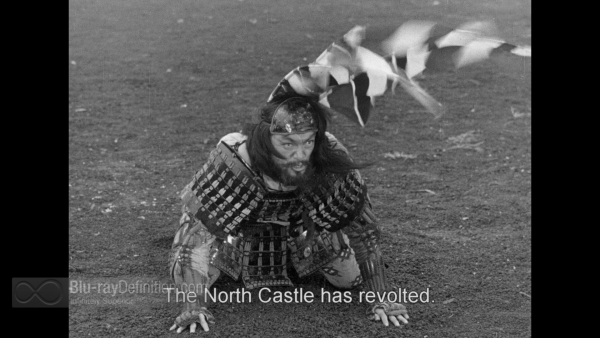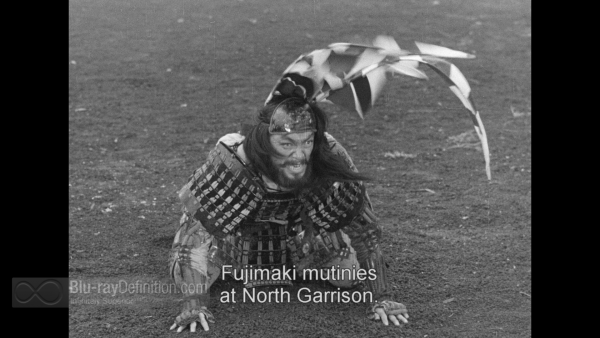 The original monaural soundtrack comes in LPCM 1.0 (48kHz/24-bit) and was remastered from an optical print track. Pro Tools HD was used to manually remove clicks, thumps, hiss and hum. AudioCube's integrated workstation was also used t attenuate crackle. While some dynamic compression can still be heard, giving the sound that "canned" or "boxed in" sound, it is rather clean and surprisingly full and free from an excess of background noise.
Criterion has also gone the extra mile by providing two choices of English subtitle tracks by two separate translators. The informative booklet (see below) includes detailed explanations from each on their philosophy on translating Japanese films to English, and Throne of Blood in particular. My personal preference is for the default subtitles by Linda Hoaglund who seems to capture more of the moodiness and artistry of the language versus the translation from Donald Richie who goes for a slightly more direct approach.
Supplemental Materials
[Rating:3.5/5]
As always, Criterion makes sure that they include material here that educates us on the film and its creators.
The supplements:
Commentary – Recorded by the Criterion Collection in 2002, this audio commentary features Japanese-film expert Michael Jeck.
Akira Kurosawa: It is Wonderful to Create (1.33:1; 1080i/60 – upscaled; 00:22:44) – This twenty-three-minute documentary about the making of Throne of Blood is part of the Toho Masterworks series Akira Kurosawa: It is Wonderful to Create
Trailer (1.33:1; 1080i/60; 00:03:45)
Booklet features an essay on the film by film historian Stephen Prince and notes on the subtitling by Linda Hoaglund and Donald Richie
The Definitive Word
Overall:
[Rating:4.5/5]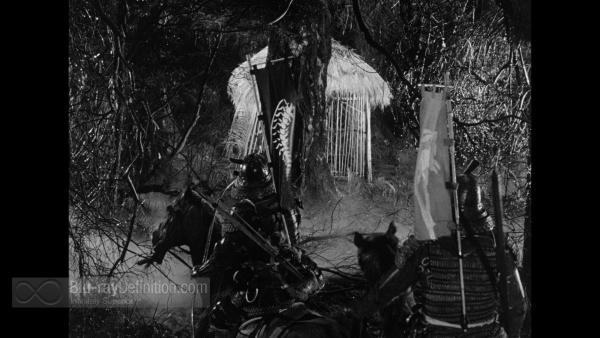 Criterion brings yet another astounding Kurosawa classic to Blu-ray with his magnificent Hamlet adaptation Throne of Blood. Their transfer is on the mark and so is this unrivaled film. This is one that is a must for any film lover.
Additional Screen Captures
[amazon-product]B00GBT62N8[/amazon-product]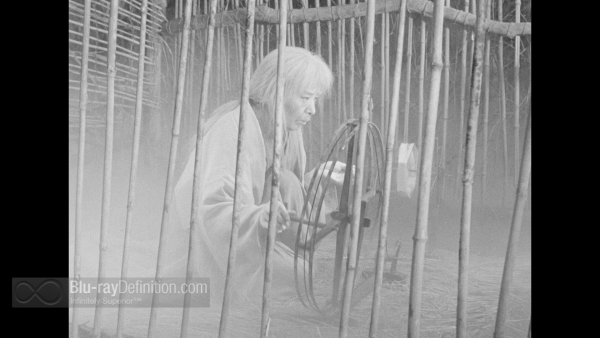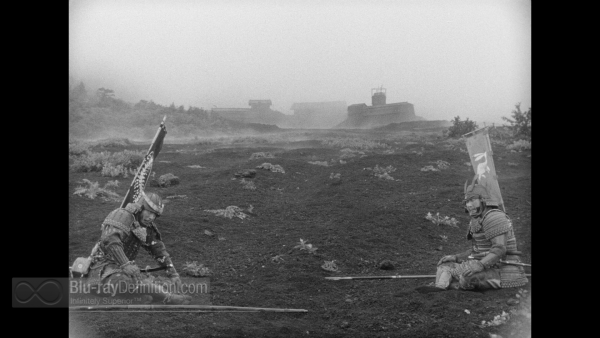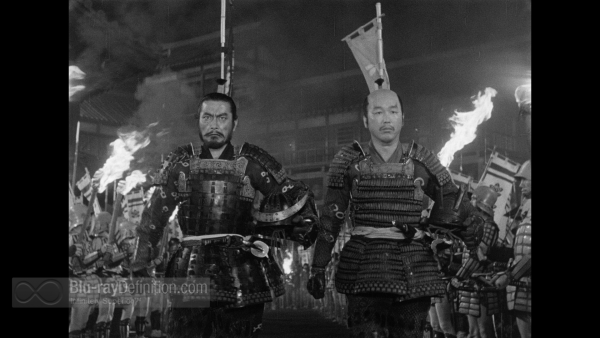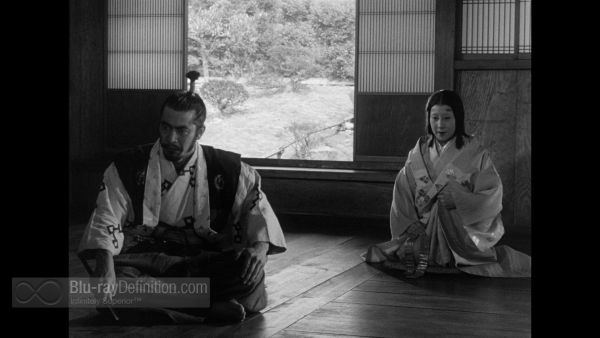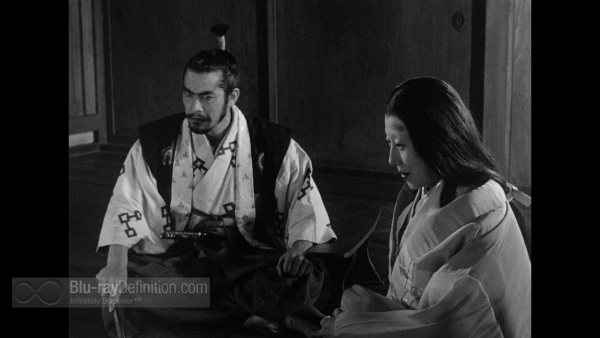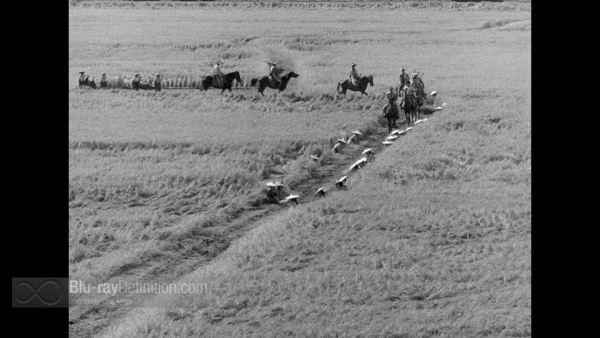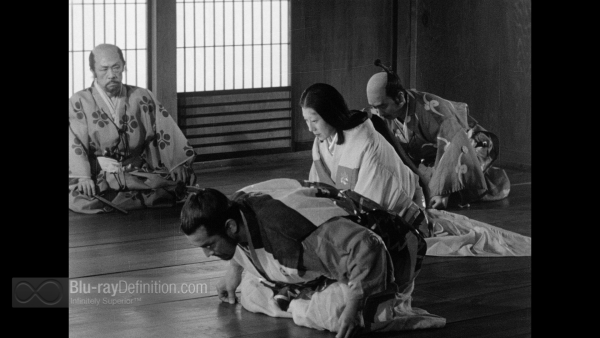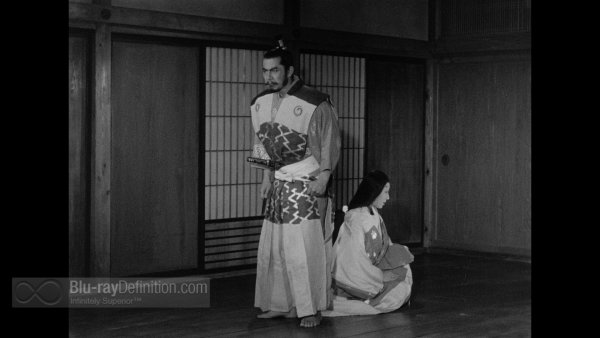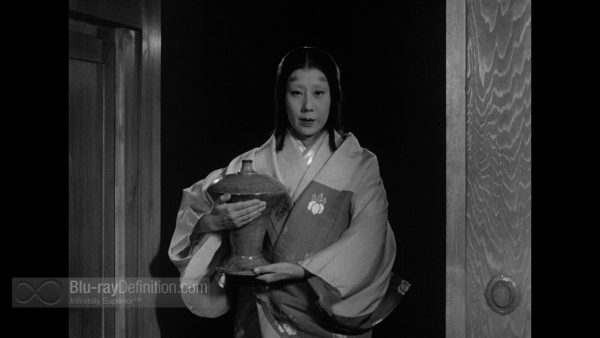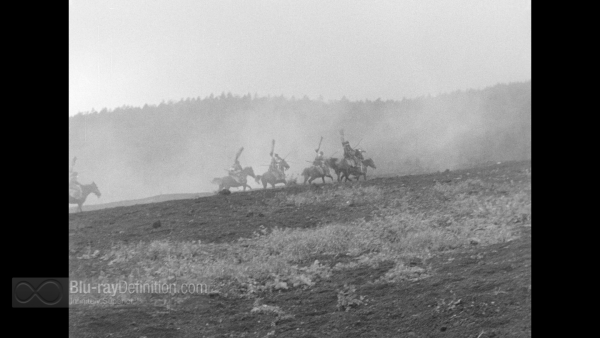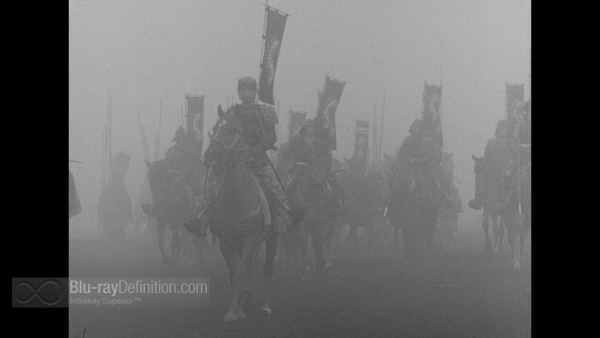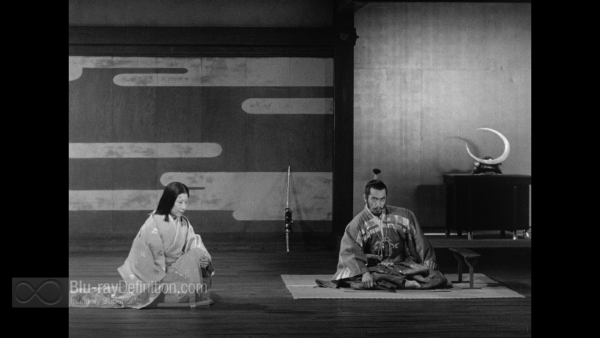 [amazon-product]B00GBT62N8[/amazon-product]