– –
The Film
[Rating:5/5]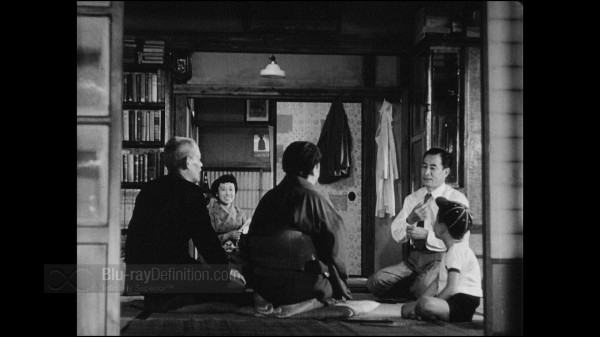 Tokyo Story is the late Japanese filmmaker Ozu Yasujiro's view of a post World War II Japan, its changing social structures, and the effect that had on the familial relationship, one of Ozu's most favored subjects from the 1930's on.
An elderly couple, Shukichi (Riyu Chishu) and Tomi (Higashiyama Chieko), goes to visit their successful sons and daughter in a burgeoning new Tokyo. When they arrive, the couple finds their children too busy to spend time with them and not as successful as they'd assumed them to be.
Their son, Koichi (So Yamamura) is really only a small neighborhood doctor and his wife Fumiko (Miyake Kumiko) must run a hairdressing business out of their home in order to help support the family.
Despite all outward appearances of politeness, Shukichi and Tomi's family are not pleased at their arrival and shuttle them off all over the place, shirking their filial responsibilities. First they are sent to Noriko (Hara Setsuko), the couple's daughter-in-law and widow to their son who died in the war. Surprisingly, she is kinder to the elderly couple than their own children. Then their children cook up a scheme to send them to a hot springs resort in Atami, where at first they are rested by the peaceful surroundings, but then disrupted by the nightlife of the youthful patrons.
Shukichi and Tomi return to their children's home early, resolved to return home to their fishing village, realizing they have become a burden on their children. They split apart for the night with Tomi heading to Noriko and Shukichi heading out for a night of drinking with old friends, that leads to a night of drunken revelations of regrets.
Ozu's Tokyo Story is, indeed, a quiet film that turns the lens on the Japanese culture and reserve and how it changed so suddenly for many in the years after the war.
Video Quality
[Rating:3/5]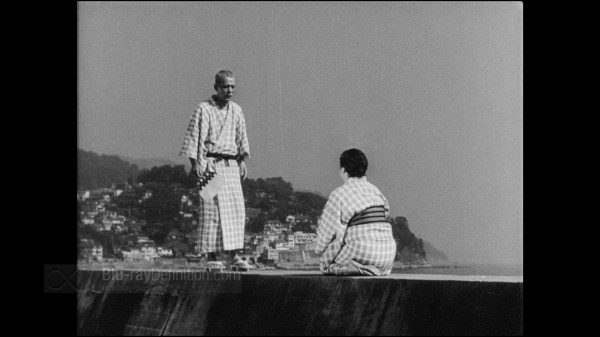 Tokyo Story appears in its original 1.33:1 aspect ratio in an AVC/MPEG-4 1080p/24 encoding. The presentation is film-like and grain is present, but many issues inherent to the source such as scratches, dirt, and flicker hamper the image. Black levels waver, looking washed out in some places and deep in others. It is an older film, but there have been releases from this same era that have seen release on Blu-ray that arrived looking much better than this, particularly from the BFI and The Criterion Collection, who provided the master for this release.
Audio Quality
[Rating:3/5]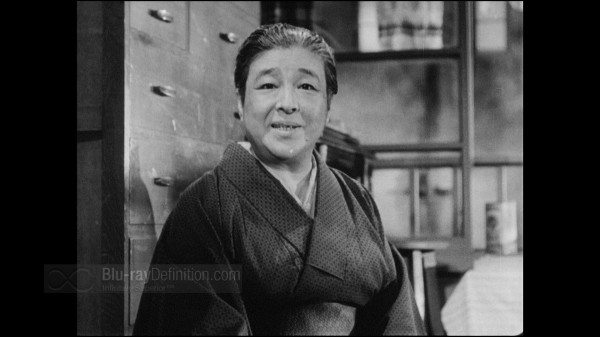 The audio is provided in a PCM 2.0 (48kHz/16-bit) mono mix. There is some clipping and audible crackle and dialogue is occasionally a little bit muddled, but the mix and sound are fine for a monaural mix from such an old source.
Supplemental Materials
[Rating:2/5]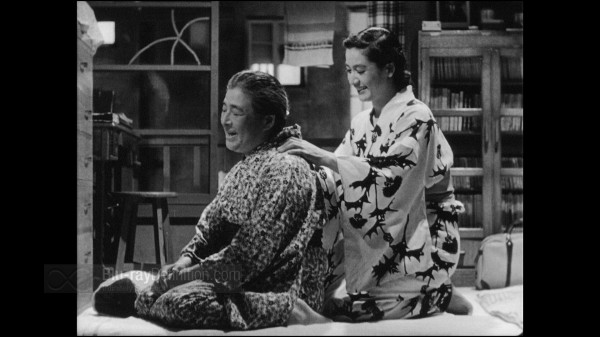 The Blu-ray itself provides no supplemental materials, but the accompanying DVD contains Ozu's film Brothers and Sisters of the Toda. Of course, the BFI have also provided a fully illustrated booklet with a newly commissioned essay by Professor Joan Mellen and a director biography by Tony Rayns. Both of these are required reading to fully appreciate the films of  Ozu Yasujiro.
The Definitive Word
Overall:
[Rating:3/5]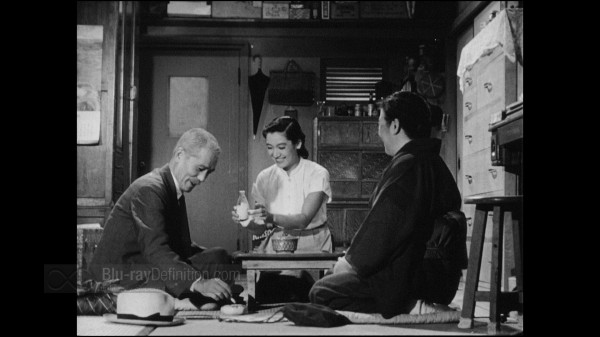 This film is a quite delight to watch. The Japanese reserve up against the changing social structure of the mid-twentieth century is astutely studied in Tokyo Story. The audio and video may not be perfect on this Blu-ray release, but they will surely be the best possible version available. Recommended.
Additional Screen Captures
[amazon-product align="right" region="uk" tracking_id="bluraydefinit-21″]B0038409Y2[/amazon-product]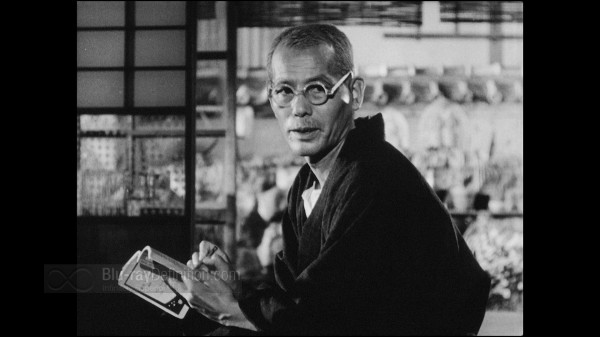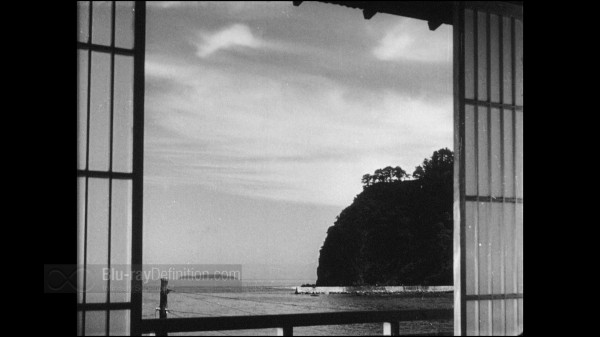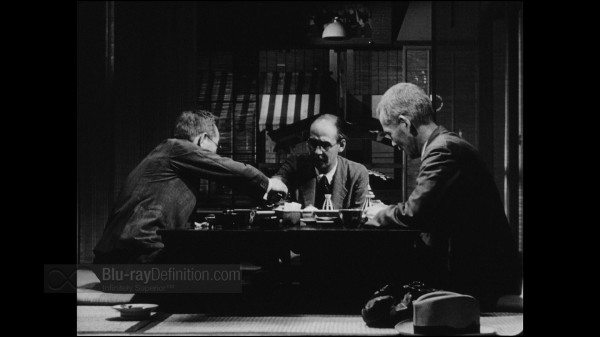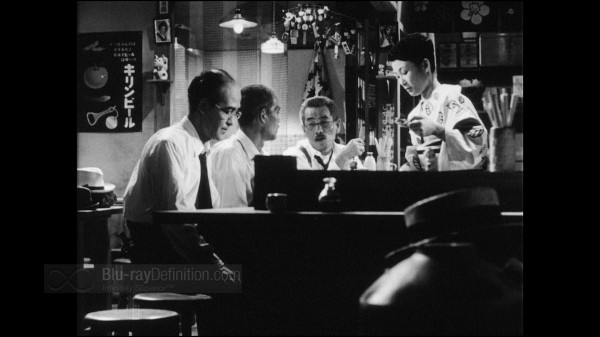 [amazon-product align="right" region="uk" tracking_id="bluraydefinit-21″]B0038409Y2[/amazon-product]