–
The Film
[Rating:4/5]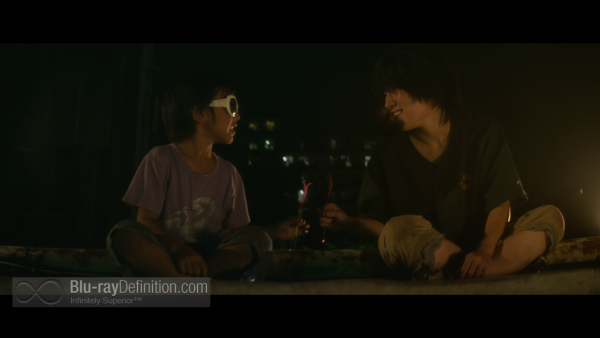 Tokyo Tribe is the new film by prolific director  Sono Sion (Why Don't You Play in Hell?; Cold Fish) and is based off of the 2007 manga Tokyo Tribe aka Tokyo Tribes. The film stars some big names in the Japanese film and music industry; it's basically a telling of a neo-slum-world inhabited by 23 (at least) clans. The film starts off easy enough in that we have two young boys aspiring to be great when they grow up before we are taken to the lower levels of the slum with our rapping narrator. Tokyo Tribe IS technically a musical but I don't think it's like anything we've ever seen before.
As I mentioned before, in the slums of this neo-Tokyo, Mera (Ryohei Suzuki) from the Wu-Ronz tribe, decides he's going to lead the tribes and tries to take over the scene. This, of course, leads to resistance from the other tribes and a massive feud begins – with lyrics, swords, guns, tanks, martial arts, the kitchen sink, etc. What's really neat is that the film is framed from a "fly on the wall" perspective in that you'll follow any given character at any given time as they rap into the camera (telling you what's going on with rap lyrics) before the characters battle each other.
There are many elements and homages taken from tons of films like Kill Bill among others. The amount of speaking roles is phenomenal in that I'm sure the editing of the film was probably a great undertaking — then again, the Blu-ray contains less than 5-minutes of deleted scenes, so maybe not? I think my favorite part of the film would be any scene featuring beat boxing extraordinaire Cyborg Kaori. She has a thankless role as one of the big men's servants. She literally speaks in beat box and it's cool and hilarious at the same time, because she has skills to pay the bills if you know what I mean.
There was some chatter about the film being very misogynistic towards women, but I think that's an unfounded reaction to the film, which is a rather unique one. Granted, I'm not a Sono Sion expert having only watched Cold Fish once a few years ago — I cannot vouch as to whether he is or isn't a misogynistic person. In Tokyo Tribe some of the women are the main characters and some of them are the main rappers. The characters can fight and hold their own, but it doesn't exempt them from a beating by other characters. I think that would be typical in any hyper-stylized film especially one of this nature.
The only film out there that I can compare Tokyo Tribe to would have to be Jay Chou's The Rooftop from 2013. That film was a wonderful spectacle reminiscent of West Side Story. It was bright, funky, and had great style, but with the violence scaled way back. Tokyo Tribe scales nothing back, in fact, it wears its brutality, social commentary angles, etc., all on its fur coat sleeves. Eureka! Cinema has released this in the UK, so I wonder which distributor will get the honor of doing a U.S. release, because Tokyo Tribe needs to be seen by a wider audience. If you have a Region B player then you need to scope out  Sono Sion's Tokyo Tribe now!

Video Quality
[Rating:4.5/5]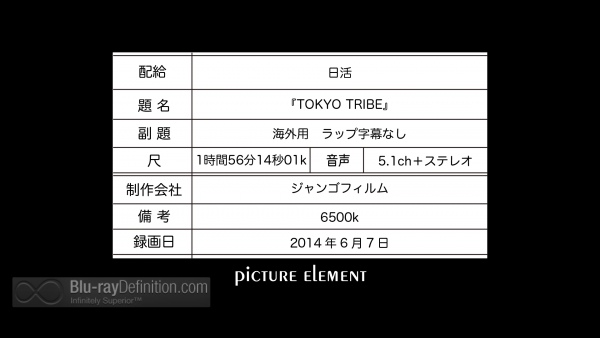 Tokyo Tribe is presented in a lovely 2.35:1 aspect ratio. The image is quite flawless, with the exception of some areas of softness. Contrast levels remain steady and the only postproduction tweaks that I was able to spot were those caused by lens flares, but that was obviously an aesthetic touch. Black levels also remained steady and crush and compression were not a problem. The color palette really shined on this release. The golden hues of some of the scenes really brought out the type of environment we were in. There's that old saying: using color as a weapon and this film certainly did that to great effect. Dirt, grit, artifacts, etc., were not a problem either.

Audio Quality
[Rating:4/5]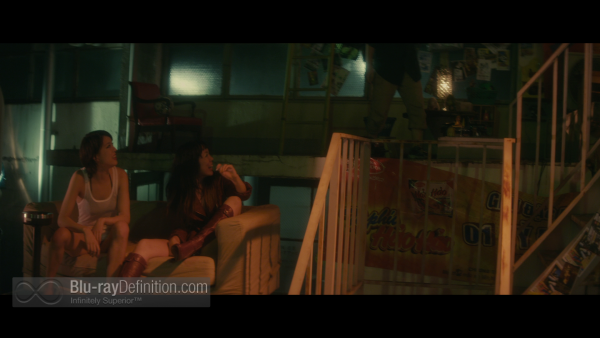 Tokyo Tribe is presented in Japanese DTS-HD Master Audio 5.1 (48kHz/24-bit) and LPCM 2.0 stereo (48kHz/24-bit). I watched the film in 5.1 and it's a relatively clean track. The film is primarily driven by dialogue and lyrics and those come through in the center channel without any problems. There was one scene in the middle where a character used a "grating" voice that came through quite harshly, almost static-like. In addition to that scene the LFE channel only kicks up during actual action set pieces and not during the music numbers, so beware of that. At first I thought I was listening to the 2.0 soundtrack by mistake. The rear channels do a good job of processing ambience and they kick up during the scenes involving missiles and gunfire.

Supplemental Materials
[Rating:3/5]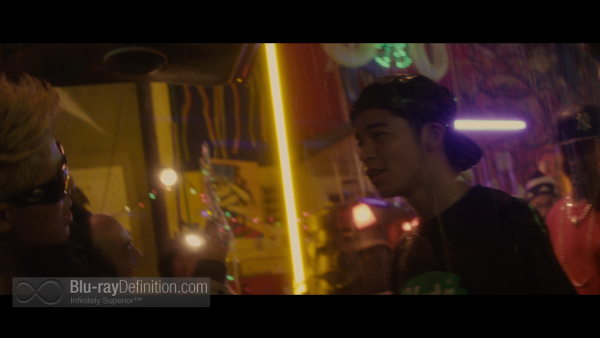 The special features on this Blu-ray are not extensive but it's quality over quantity this time out as the documentary on the making of the film runs well over an hour. Deleted scenes and a trailer round out the actual special features. Everything is presented in high definition here.
Deleted Scenes (HD)
Making Of (HD)
Theatrical Trailer (HD)
Limited edition collector's booklet featuring new writing on the film by critic Aaron Hills along with behind-the-scenes photography

The Definitive Word
Overall:
[Rating:4/5]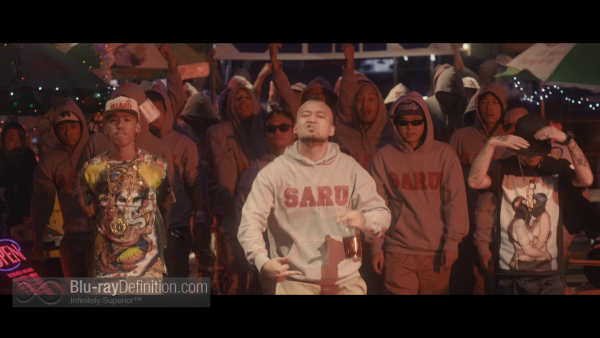 Honestly, words cannot really describe the acid trip that Tokyo Tribe is. The film is brutal and brutally funny, with some very cool homages spread throughout. The Blu-ray offers near reference video and above average sound quality, with average extras. Please be aware that Tokyo Tribe is a Region B release and can only be viewed on Region B and Region Free Blu-ray players. Tokyo Tribe is highly recommended.

Additional Screen Captures
[amazon-product]B00X2LIHHC[/amazon-product]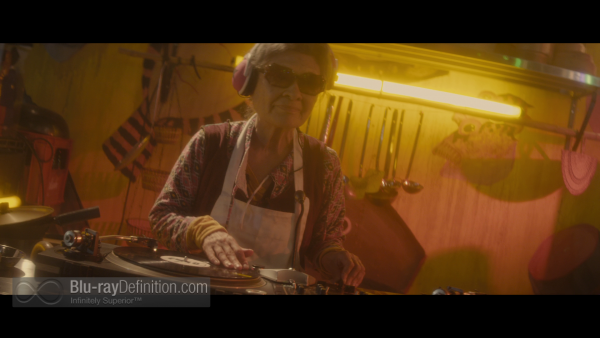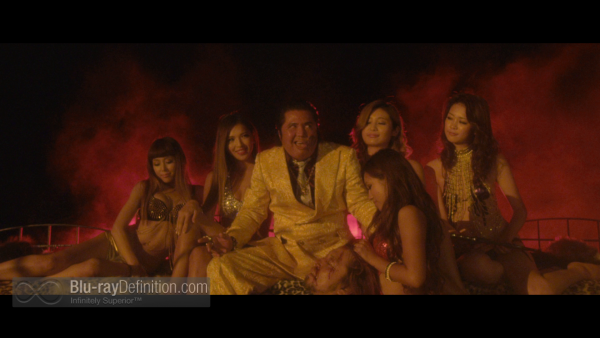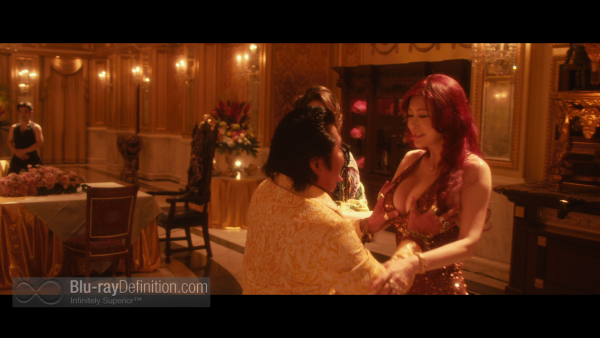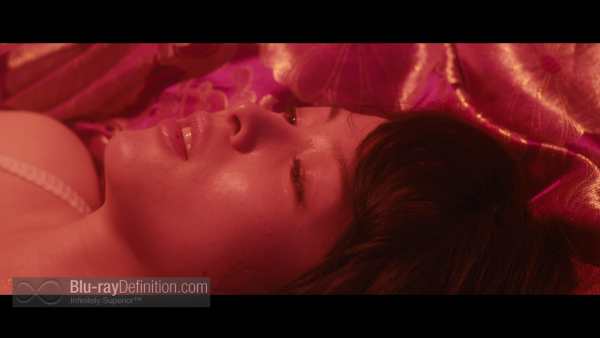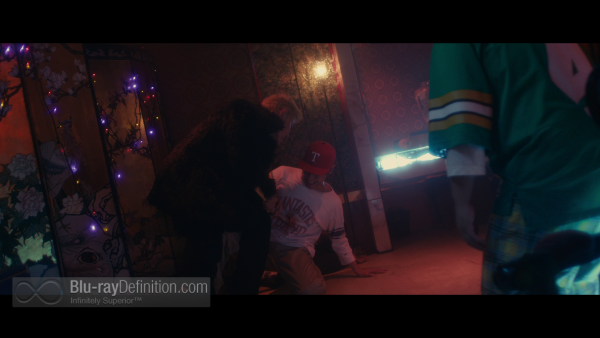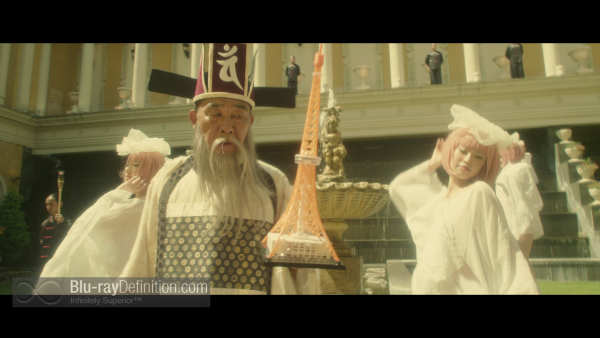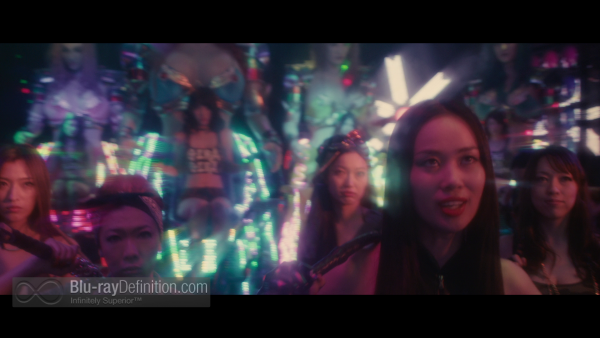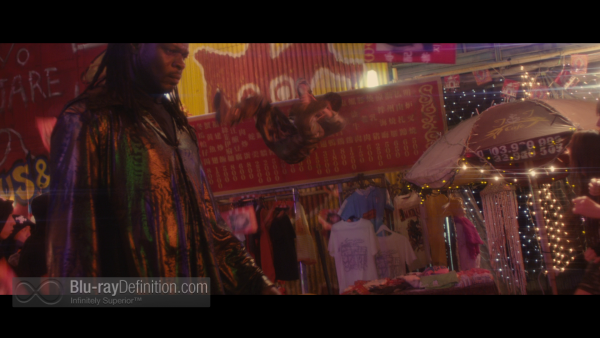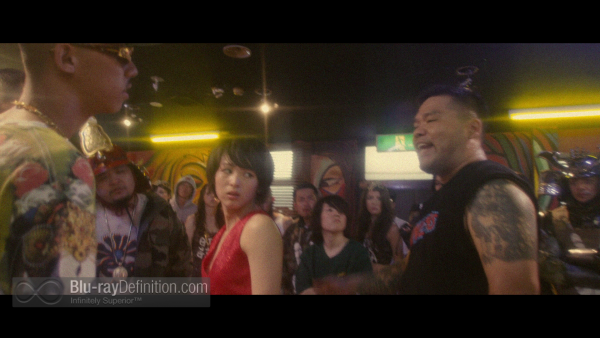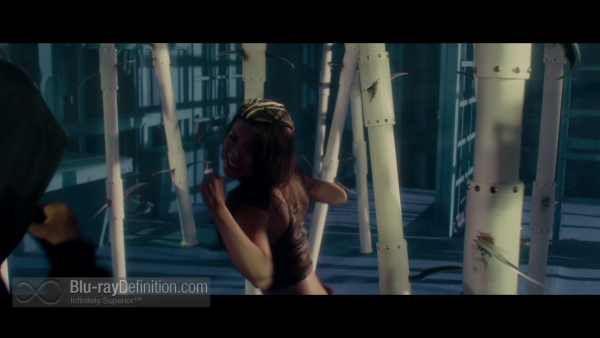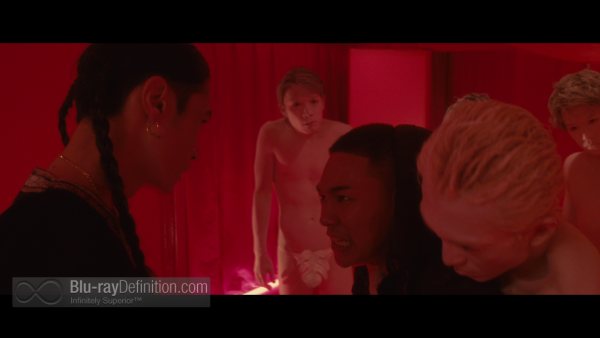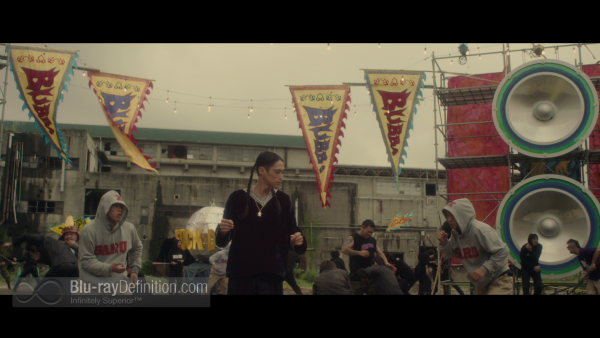 [amazon-product]B00X2LIHHC[/amazon-product]