– –

The Film
[Rating:4/5]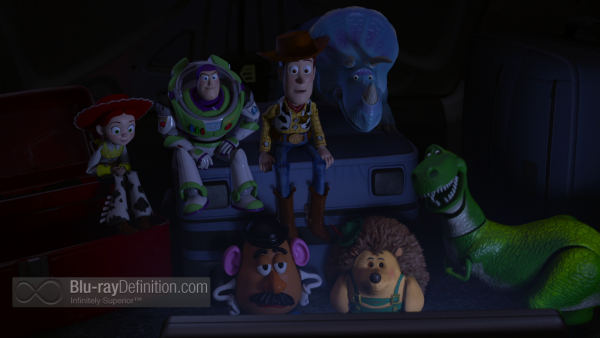 With Toy Story of Terror! Pixar's flagship franchise hit the little screen with an original Halloween TV special in October of 2013. All worries of the famous Pixar quality being diminished were allayed when the show finally ran. The 22-minute special (30-minutes with commercials) successfully achieved the look and feel of the big screen Toy Story productions in its allotted time with a charming and action-packed story that also emphasized friendship and a message of never giving in to your fears.
Taking place shortly after the events of Toy Story 3, the group of toys are taken on a road trip with their new owner Bonnie and her mom, but when the car gets a flat, a diversion to a roadside motel leaves the toys stranded in a scary situation. When one of the friends goes missing, they have to band together to find out what's going on before they all fall prey to the mysterious entity sweeping them up. In particular, Jessie (Joan Cusak) finds herself having to overcome her fear of tight spaces to save the whole group.
The short production, directed by Angus MacLane, looks just as beautiful as any Toy Story feature film and the voice acting is just as good as well, thanks to all the top talent being here, Tom Hanks and the lovable cowboy Woody, the aforementioned Joan Cusak, and Tim Allen as Buzz Lightyear among them. The overriding atmosphere might be a little scarier than younger kids and parents are used to for Toy Story, but it never becomes too much and MacLane does well to break it up with lots of humor, action, and a strong moral code to help make this one an instant holiday classic.
Video Quality
[Rating:5/5]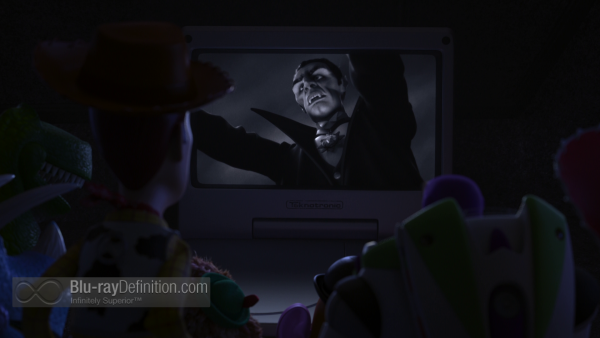 Toy Story of Terror! gets the expected gorgeous transfer to Blu-ray from Disney of its digital animation source. Just like its big screen counterparts, the animation here looks flawless and lifelike, like one could pick these toys up and play with them. There are no issues with noise, banding or aliasing in this AVC/MPEG-4 1080p encodement.
Audio Quality
[Rating:4.5/5]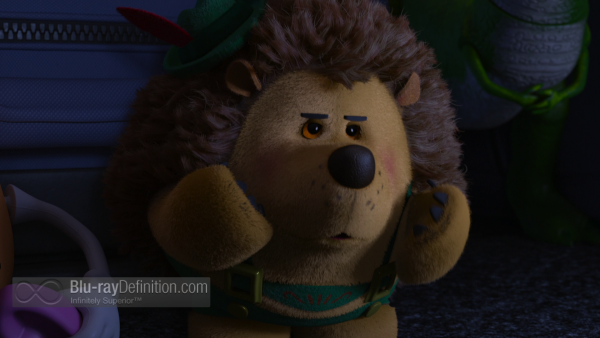 There are multiple options of the kind normally given a big screen production, but definitely befitting the Toy Story franchise. The default option is a DTS-HD Master Audio 5.1 (48kHz/24-bit) track, but a DTS-HD Master Audio 7.1 (48kHz/24-bit) track is also included, alongside French and Spanish Dolby Digital 5.1 options and an English Dolby Digital 2.0 Descriptive Video Service track. The 7.1 mix was my reference, and while it was not as aggressive as I expected it to be, it was nicely balanced, had a natural dynamic range, a clean sound, a deep yet tight low end, a lush atmospheric effects. Discrete sounds in the surrounds weren't quite as strong as I would have liked them to be, but the mix was none the less an effective and engulfing one.
Supplemental Materials
[Rating:2.5/5]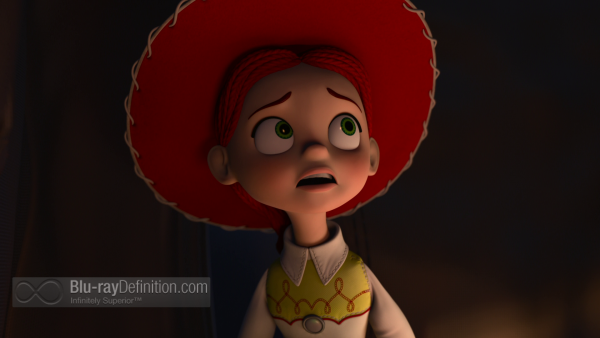 The supplements are anchored by three "Toy Story Toons" that have been previously released, but we also get deleted scenes and vintage "commercials" for some of the toys seen in the film (these can also be viewed in the course of the main feature in an optional "Vintage Commercial" viewing mode.
Toy Story Toons /w optional commentaries:

Hawaiian Vacation (1.78:1; 1080p/24; 00:05:53)
Small Fry (1.78:1; 1080p/24; 00:07:06)
Partysaurus Rex (1.78:1; 1080p/24; 00:06:34)

Team of Specialists (1.78:1; 1080p/24; 00:11:53)
Deleted Scenes w/editor intro (1.78:1; 1080p/24; 00:06:33):

Pencil Topper Trilogy
Travel Brochures
Road Trip Roulette

D23 Teaser (1.78:1; 1080p/24; 00:01:04)
Vintage Toy Commercials w/optional director intro (1.78:1; 1080p/24; 00:01:47):

Old Timer
Combat Carl
Transitron
The Definitive Word
Overall:
[Rating:4/5]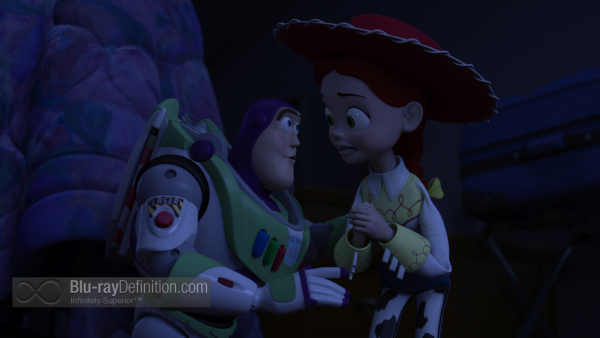 The folks at Pixar do it again, transitioning this unstoppable animated franchise to the small screen for an abbreviated but no less full of quality holiday special that families are sure to treasure for generations to come.
Additional Screen Captures
[amazon-product]B00KHA88PC[/amazon-product]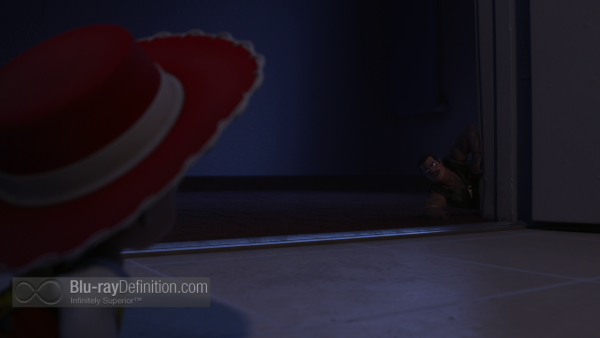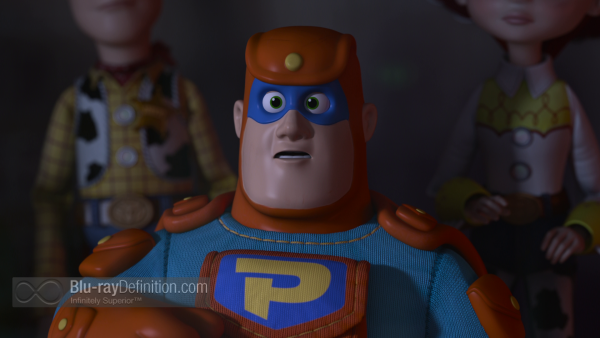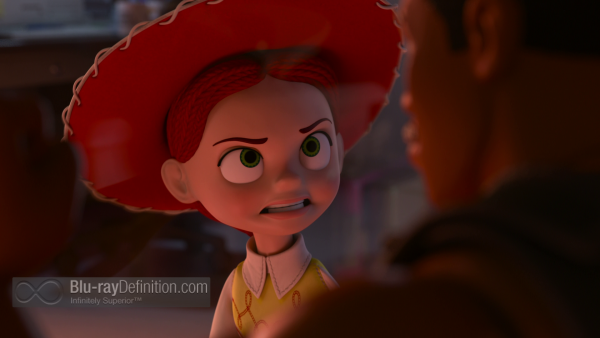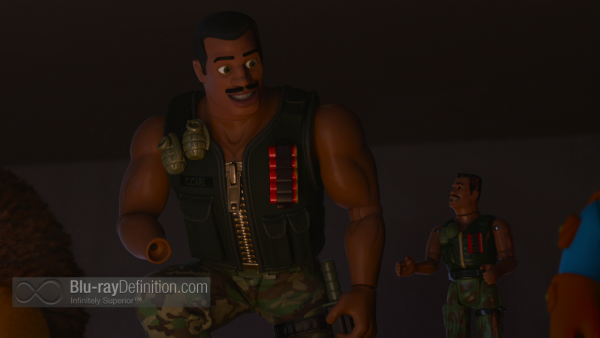 [amazon-product]B00KHA88PC[/amazon-product]