– –

The Film
[Rating:3.5/5]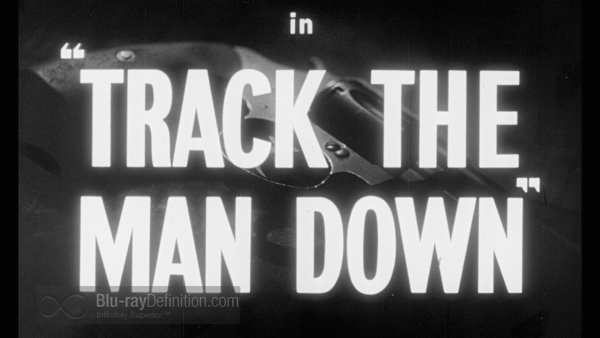 It was common practice in post-war England to shoot Hollywood-style dramas with a well-known American leading man, in this case, dapper Kent Taylor who plays newspaper reporter John Ford.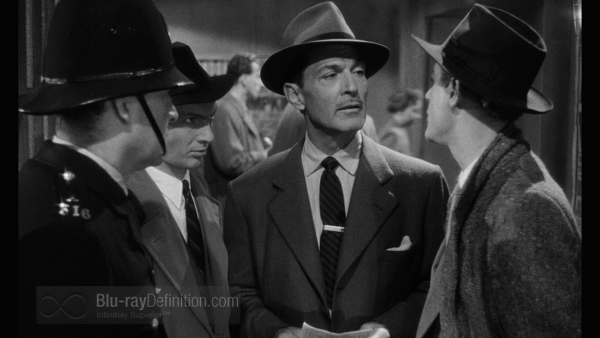 Track the Man Down begins with a brazen robbery at a dog track leading to the death of a guard.  The crooks escape despite a car crash, and one of them, Rick Lambert (George Rose), raises the suspicions of a guard beaten during the heist. Inspector Barnett (Lloyd Lamble) gets on the case, intent on capturing the bad guys.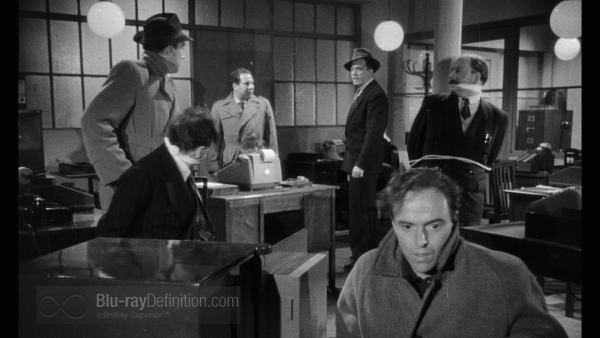 Mary Dennis (Ursula Howells) is romantically involved with Lambert much to the displeasure of her sister June (Petula Clark), and the crook asks Mary to hold the case containing the stolen money for him. With the police in pursuit, little Charlie Greenwood (Brian Franklin) warns Rick, who in spite of his pronounced limp, outruns them.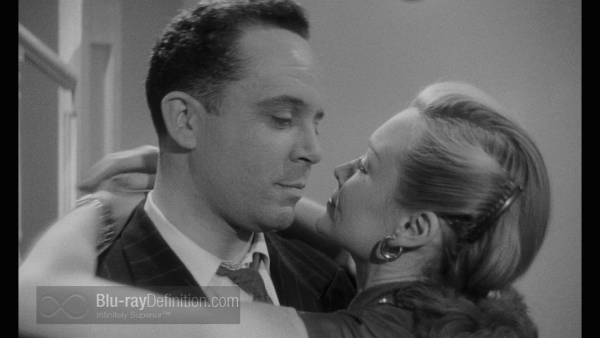 Reporter Ford (whose bacon has been saved repeatedly by his aunt who just happens to own the newspaper that he works for) is prevented from covering the robbery by irascible editor, "Wild" Max (Michael Golden). John is reassigned to cover the doings of has-been actress Pat Sherwood (Renee Houston) who is quitting her current staged play.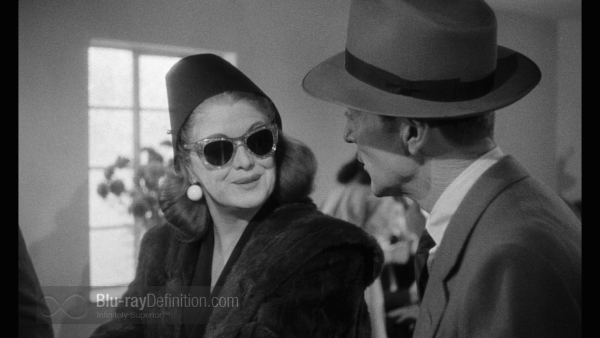 Discord grows among the thieves as shaky Ken Orwell (Kenneth Griffith) tries to get Lambert out of the country once they discovers that the bank guard has died. Rick hatches a plan to get Mary to leave with him from Southampton harbor but sister June has other ideas. Unbeknownst to Lambert, the police are grilling Mary in hopes of getting closer to the fugitive while June is attempting to foil their escape plans.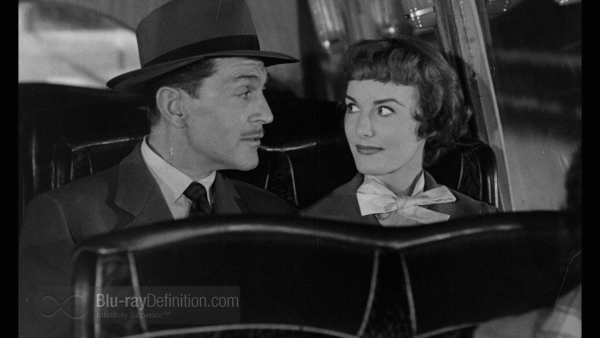 The paths of Rick Lambert, Ken Orwell, John Ford, Pat Sherwood, and Mary Dennis intersect at a bus stop en route to Southhampton as the tension mounts. As in most thrillers, the plot thickens and, while the ending is not surprising, veteran B-move director Springsteen maintains a taut pace that will keep the audience on its toes until the end credits roll.

Video Quality
[Rating:3.5/5]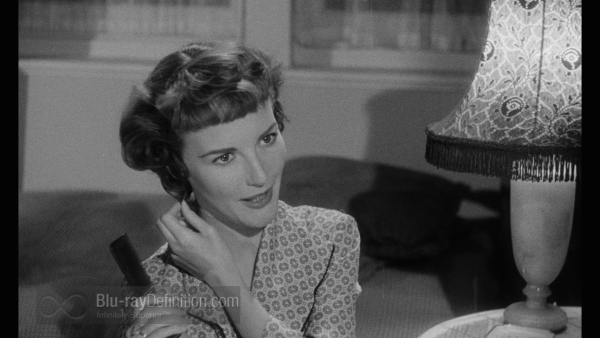 For a 60-year old film, the restoration is quite decent offering reasonably good contrasts and close up details. There is the occasional blur and streaking as might be expected but they distract very little from the final product.

Audio Quality
[Rating:3.5/5]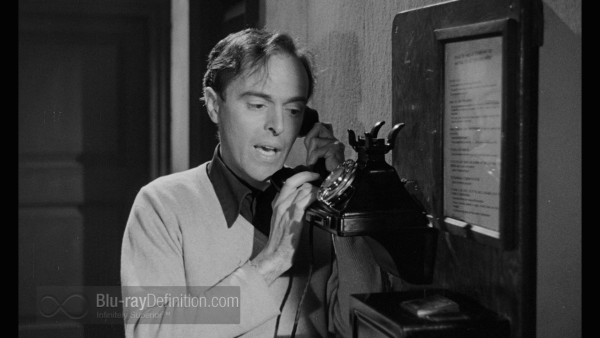 The DTS-HD Master Audio mono soundtrack is extremely clear with little evidence of compression, even during the film's few moments of high volume.

Supplemental Materials
[Rating:0/5]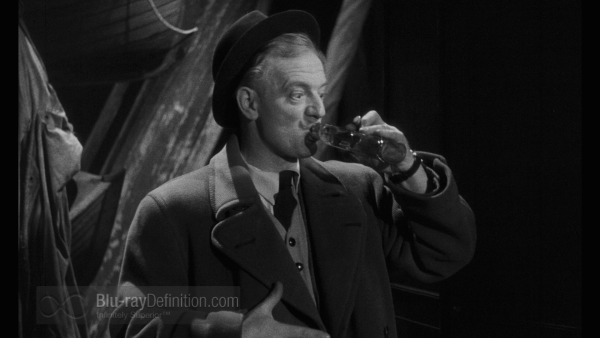 No extras are provided.

The Definitive Word
Overall:
[Rating:3.5/5]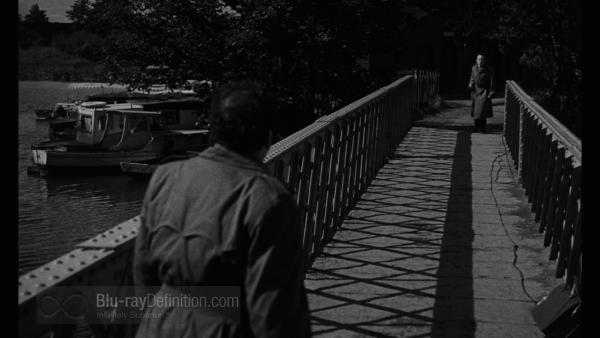 While most of its cast will be unfamiliar to today's audiences, the name Petula Clark will stir up fond memories of '60s music fans who loved her iconic hit songs like "Downtown" and "I Know a Place."  Many of these same fans might not know that Ms. Clark was a very experienced actress with more than twenty films to her credit before Track the Man Down. Over the years, B-films have received their share of bad raps but that does not mean that they cannot entertain as well as they did in their heyday. Track the Man Down is a good representative of this genre and will please all but the most critical of film fans.
 Additional Screen Captures
[amazon-product]B00PSH2WW4[/amazon-product]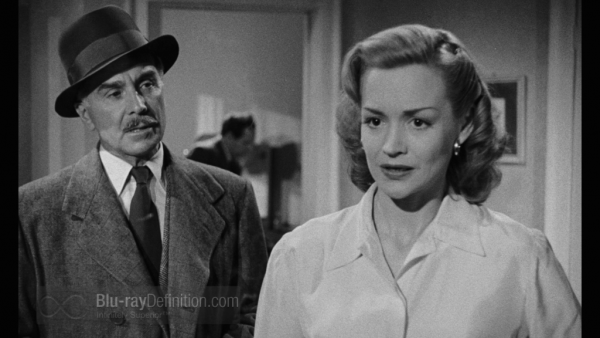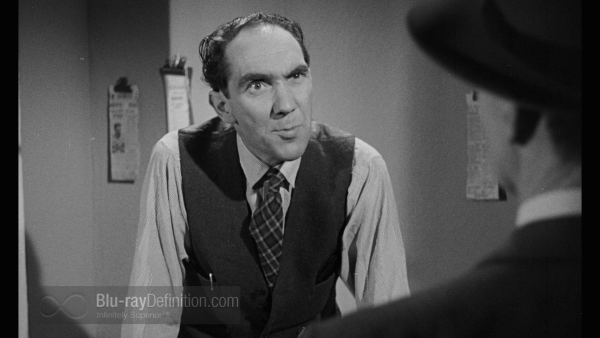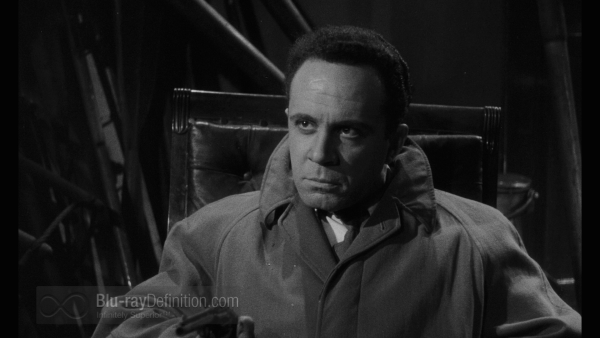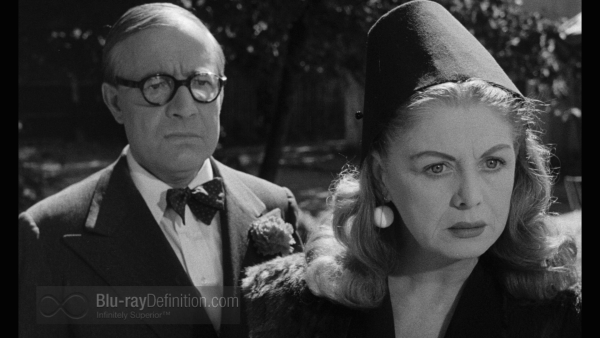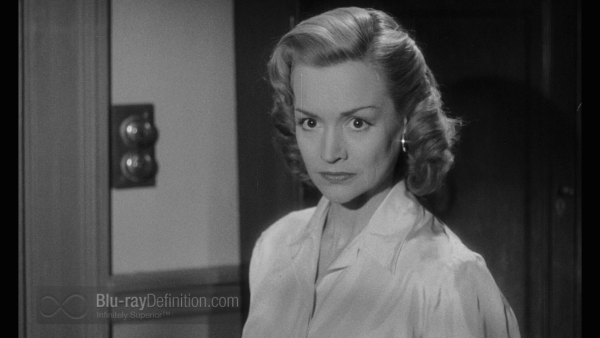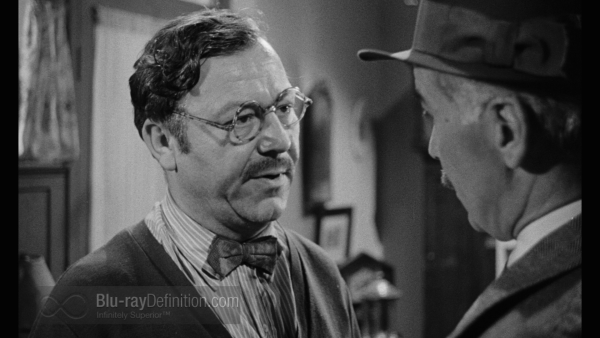 [amazon-product]B00PSH2WW4[/amazon-product]