– –
The Series
[Rating:4/5]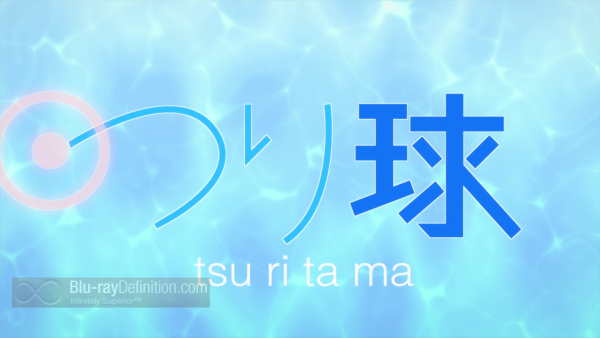 Tsuritama (つり球) is a lighthearted "shōnen" or boys anime with some sci-fi and fantasy elements. An OVA, the series follows the story of Yuki, a boy who lives with his sickly grandmother whose job moves her around so much that he has never been able to make friends or develop the social skills to allow him to do so. Moreover, whenever he gets nervous, he freezes up, loses his ability to speak, begins to feel like he's drowning, and his face contorts into an almost demonic-looking, angry form, which is very off-putting to others around him.
Things are about to change for Yuki, however, when his grandmother's job takes the pair to Enoshima and another new student, Haru, shows up as well, with a fishing rod, and announces that he is an alien. Yuki soon finds himself reeled in, so to speak, to Haru's world, learning how to fish, under the tutelage of fellow classmate, the icy cool, often disgruntled, Natsuki. Suddenly, Yuki's world is expanding, and he begins to loosen up and make friends, for the first time in his life, even as he continues to find Haru somewhat annoying and a mystery. What exactly is it that Haru is doing in Enoshima and is he really an alien? He just may be, and he's looking for Yuki to help him and his sister Koko with a really big catch. If Yuki can't do it, Enoshima, Japan, and even the world may be in trouble.
The interaction between the various characters in Tsuritama is what makes watching the series so enjoyable. Yuki really does grow from a very awkward teen to a relaxed, fun loving, and truly caring individual, and so does Natsuki for that matter. We get to learn a bit about the backstory between Natsuki, his father, his late mother, and his younger sister Sakura as well. It gives a lot of insight into why he has such a wall built around him, a wall that slowly starts to break down as his reluctant friendship with Yuki and Haru grows. Finally, the series is visually stunning. The colors are gorgeous and really jump off the screen and the faces are very expressive. When Yuki starts to get nervous, the beads of sweat start to roll, and he becomes a completely different looking character. It's brilliant.
Video Quality
[Rating:4.5/5]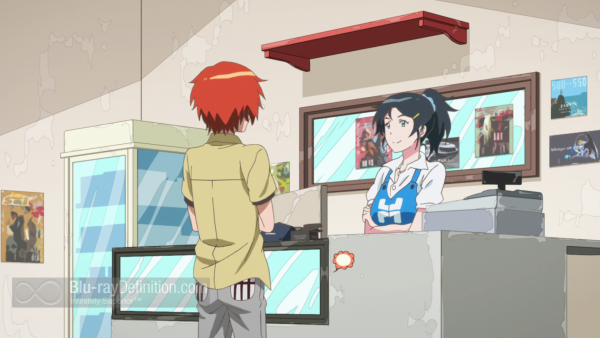 Tsuritama gets a great AVC/MPEG-4 1080p transfer to Blu-ray from Sentai Filmworks. The digital animation is detailed and clean with richly saturated colors and little in the way of digital anomalies, meaning no aliasing around the line art and no color banding to detract from the color fills and backgrounds.
Audio Quality
[Rating:4/5]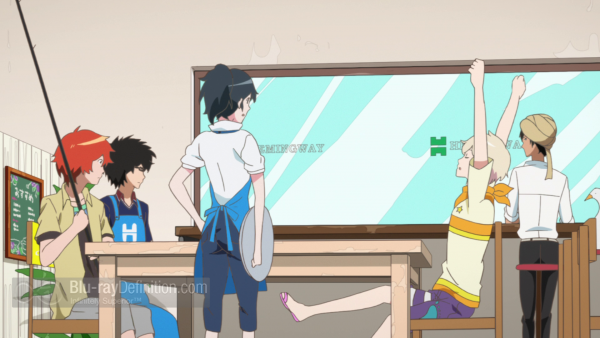 The Japanese-language track and English dub are offered up in DTS-HD Master Audio 2.0 (48kHz/24-bit) stereo. Both sound good with clean dialogue, a natural range of dynamics, and well-defined stereo imaging. High frequencies are airy and natural in sound, and low extension is deeper than one would expect absent the subwoofer.
Supplemental Materials
[Rating:1/5]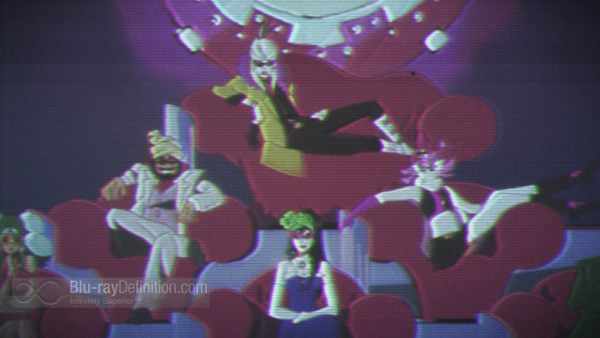 Nothing here outside of the usual.
The supplements:
Clean Opening Animation
Clean Closing Animation
Also Available on Blu-ray
Disc Credits
The Definitive Word
Overall:
[Rating:4/5]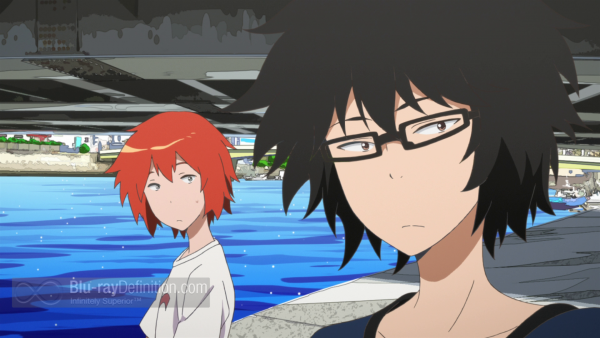 Tsuritama is a wonderful, lighthearted, coming of age story with gorgeous graphics and an interesting story that grips you from the beginning and holds you until its fantastical conclusion. This Blu-ray release looks marvelous and is a fun watch.
Additional Screen Captures
[amazon-product]B00CJ7Y0E4[/amazon-product]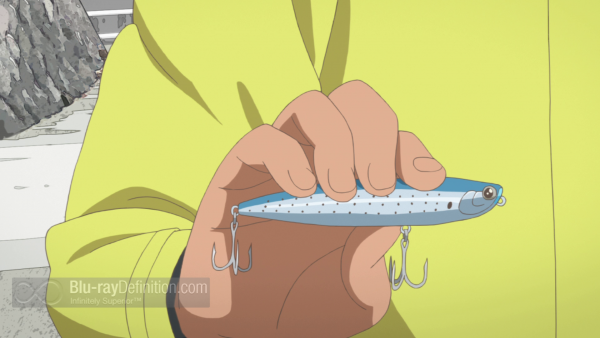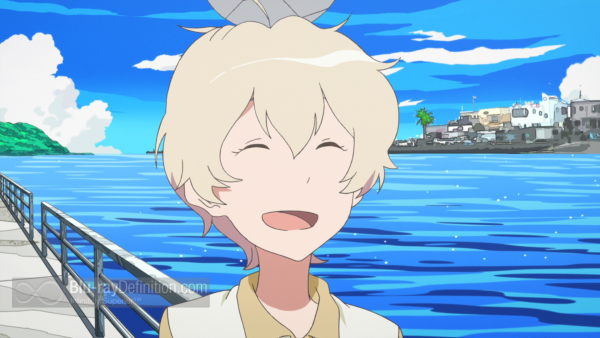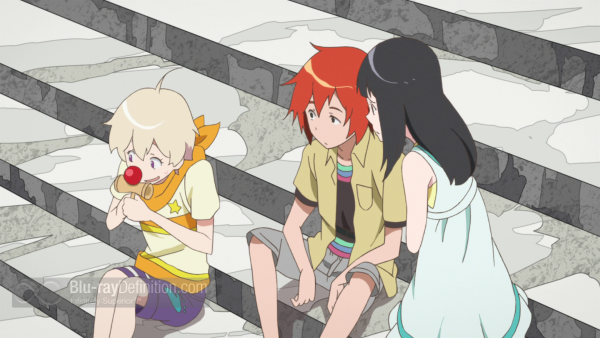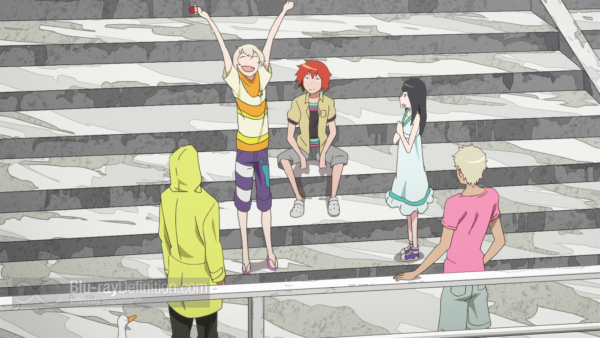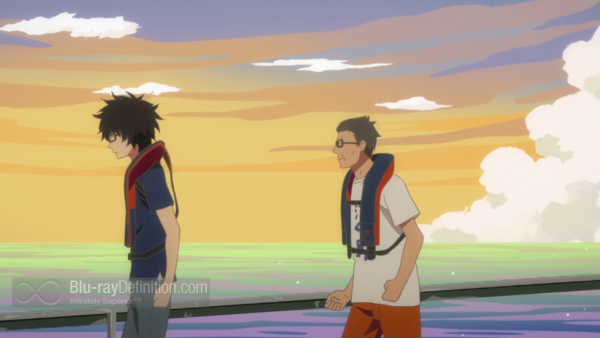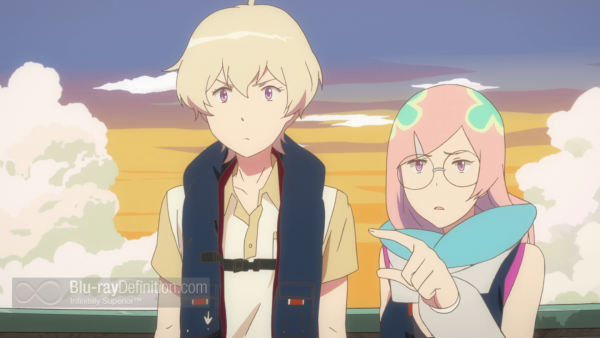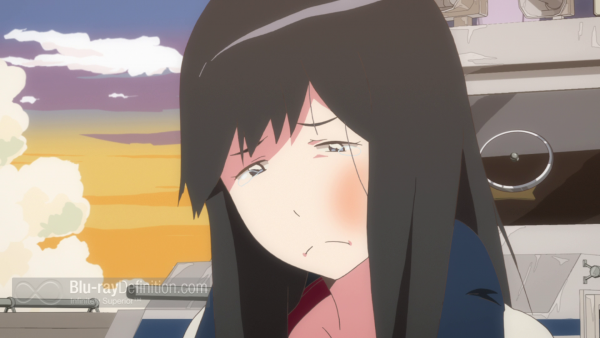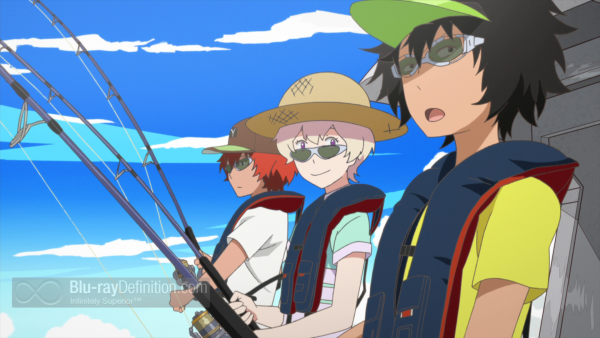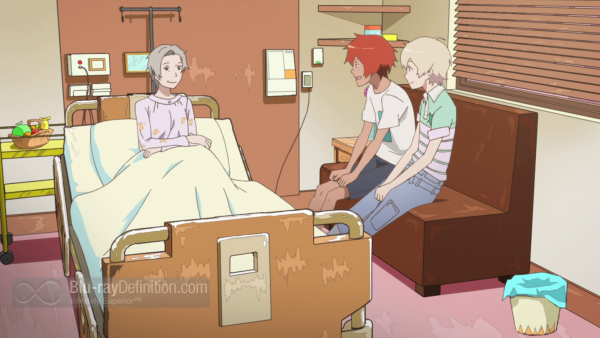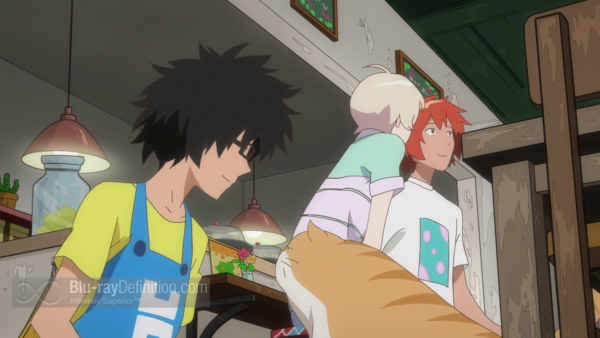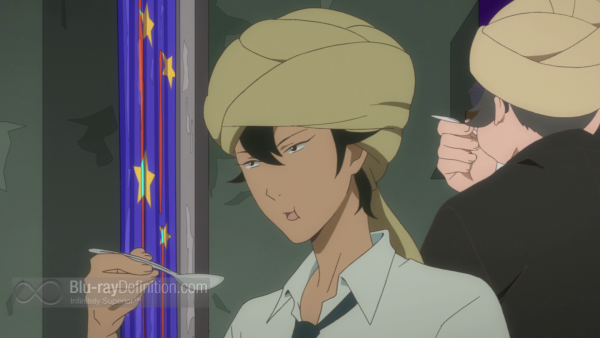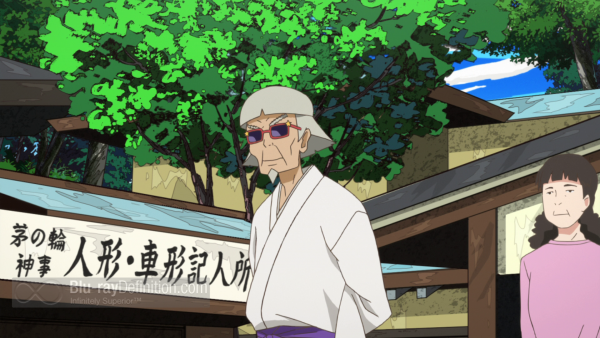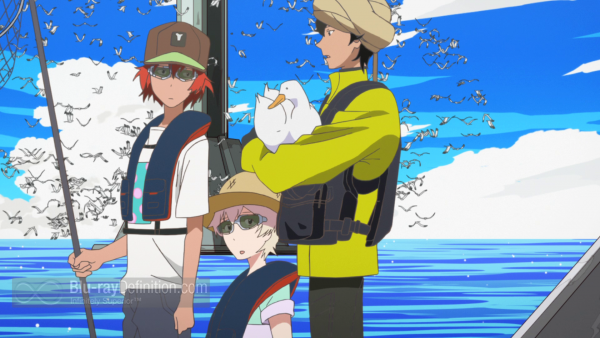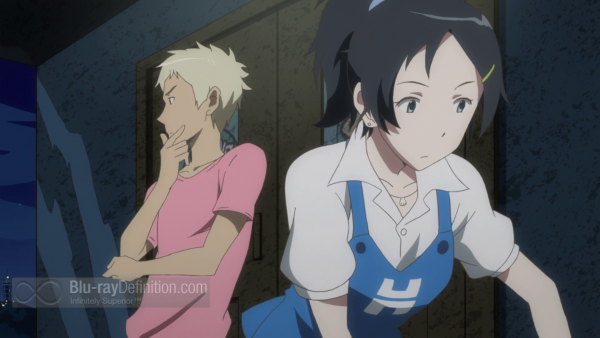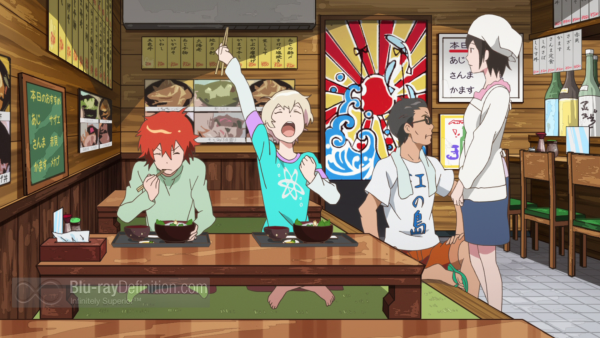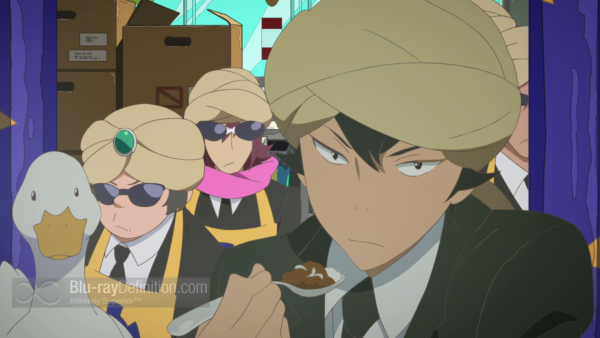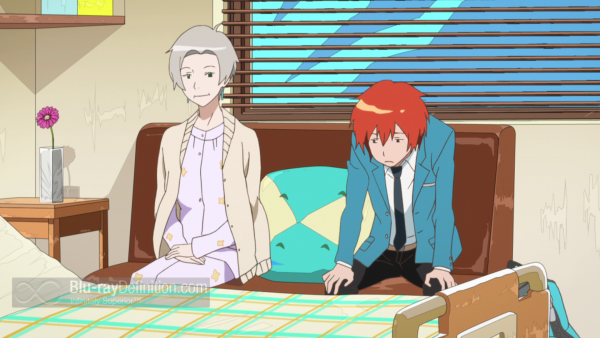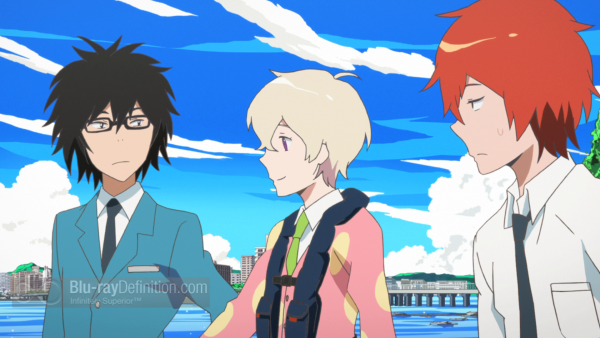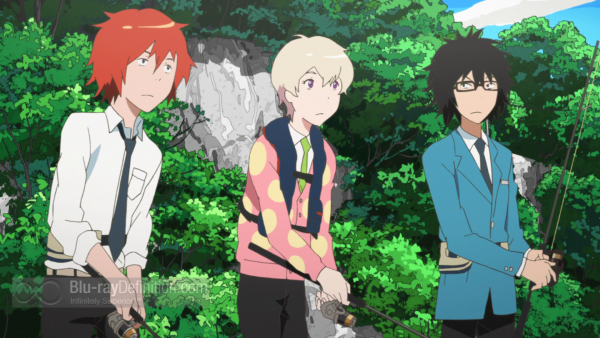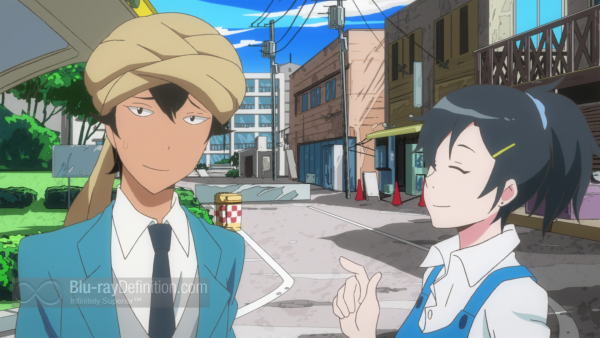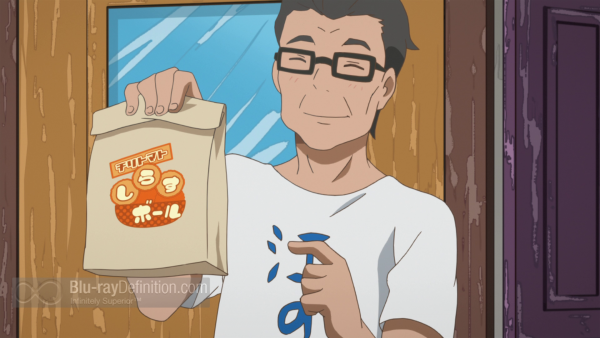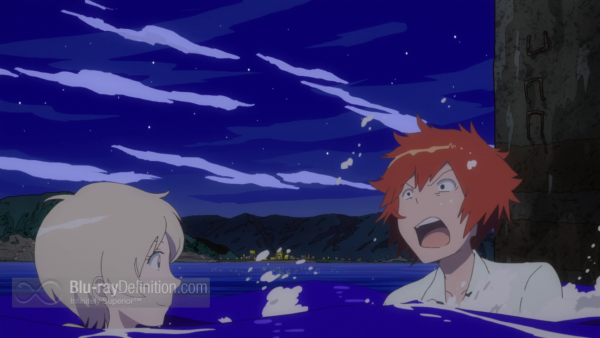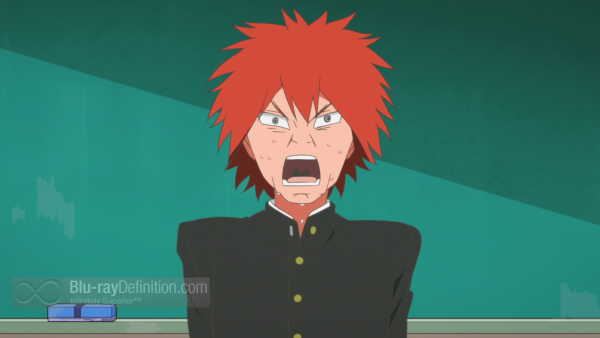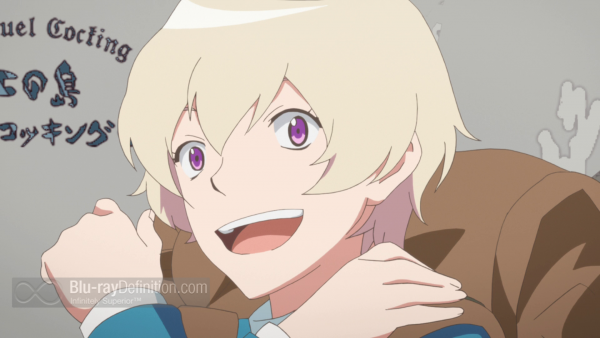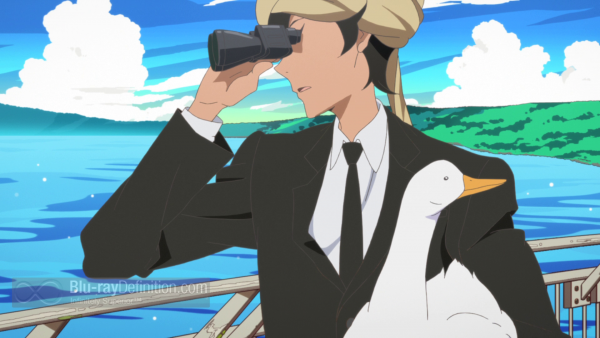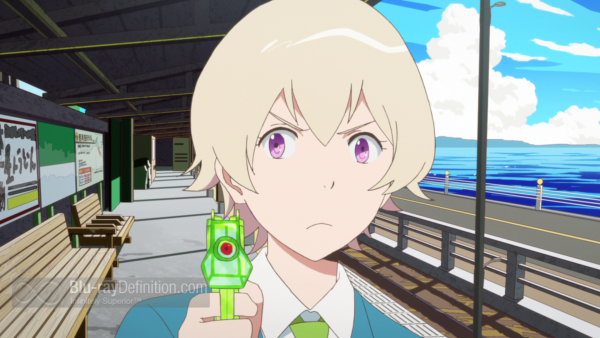 [amazon-product]B00CJ7Y0E4[/amazon-product]