– –

The Series
[Rating:3.5/5]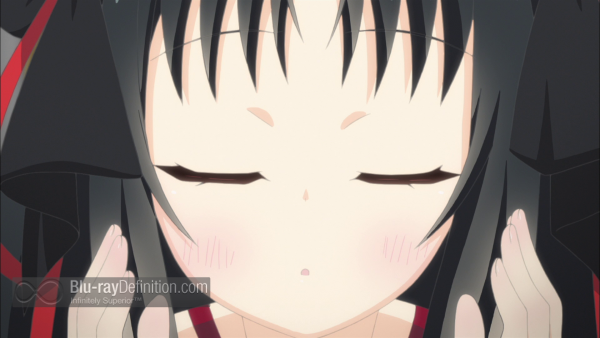 Unbreakable Machine-Doll (機巧少女は傷つかない) is an anime series based on a light novel series written by Kaitō Reiji and illustrated by Ruroo. The story is set in an alternate version of early-20th century England and involves magic, sorcery, and artificial intelligence called "Machinart" developed for military use in the form of living dolls, or "automatons" imbued with magical energy, controlled by Magi known as puppeteers.
The story revolves around one such puppeteer, a young man named Akabane Raishin who travels from his home in Japan to England with his automaton, a girl named Yaya, to study at the prestigious Walpurgis Royal Academy of Machinart. The academy, home to the top puppeteers in the world, holds an annual battle of the top 100 ranked puppeteers for the title of "Wiseman." Raishin intends to enter the battle, despite his initial test ranking of 186 out of 187, but that is not his ultimate goal. He has really come to Walpurgis in order to get revenge on his older brother, Akabane Tenzen, a powerful magi he holds responsible for killing members of his family.
Unbreakable Machine-Doll is a mixture of comedy, fantasy, and risqué humor anime fans are most likely accustomed to by now. Raishin's "doll" or automaton Yaya, one of the few human-type dolls, is sweet, but, naturally, completely obsessed with Raishin. It's revealed early on that puppeteers aren't supposed to have personal feelings for their automatons or even think of them as individuals and that Raishin is an exception, however as this story progresses, we find out that most of the puppeteers – in Raishin's circle anyway – are quite attached to their automatons. Why wouldn't they be? They are living creatures, for all intents and purposes, and many, if not most, of them can even speak. One of the main characters, Charlotte Belew, whose automaton is a talking dragon, is very attached to hers, Sigmund, and he is her only friend, before Raishin comes along.
On the subject of Charlotte, and Yaya, and Frey (another female puppeteer who initially shows up with the supposed intention to kill Raishin), and Henriette, Charlotte's younger sister – oh, yes, you might have noticed they're all female. That's right, they've managed to weave a harem, however slight, into this story as well, and, typically, Raishin seems clueless this is going on. He's only concerned that Yaya, whom he claims NOT to want to get romantically involved with, might get hurt if she thinks he's involved with another girl. Hmm.
Apart from the somewhat pedestrian romantic subplots, which do yield some funny sitcom-type misunderstandings, Unbreakable Machine-Doll does have some great battle sequences (everyone seems to want to knock out Raishin as he rises up the ranks, because they immediately see that he's a real threat, despite his initially low ranking), the problem is, the series takes too long to get to the point of it all. It fumbles around with Raishin gathering up all of these friends that he will one day have to battle against, and forgets that he was there to get revenge. Then, in the final few episodes, it involves a twist that makes the series more suspenseful, but brings it all to a halt. That's not to say that the characters aren't cool or the artwork isn't great (it is) and there isn't a lot of potential here, but I am just not feeling this series, it feels incomplete somehow, and a little unsatisfying.

Video Quality
[Rating:4.5/5]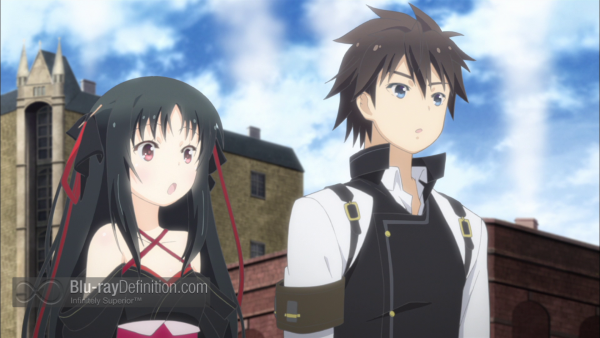 The digital animation for Unbreakable Machine-Doll arrives in a 1080p AVC encodement on Blu-ray form FUNimation Entertainment. It is a pleasing transfer, with only the slightest hints of video noise and color banding, the latter being the least of the two issues. Neither problem interferes with the overall clarity and detail enough to take away from enjoyment of viewing. The bigger issue is what appears to be sometimes unnatural movement of some of the CGI visual effects, either inherent to the animation or from a consequence of some kind of frame rate conversion.

Audio Quality
[Rating:3.5/5]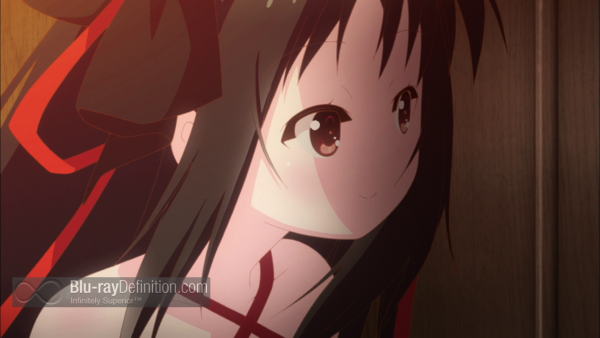 FUNimation titles always seem to give me issues with audio sync, and they are the only ones, for whatever reason. Unbreakable Machine-Doll was no exception, causing me to have to fix the sync on the audio multiple times. The subtitles on the first Blu-ray even froze once, and when I tried to scan back to fix it, my player locked up requiring reboot. I don't know why my Oppo players have issues with FUNimation discs, but they do. But on to the sound. In typical FUNimation fashion, the original Japanese-language soundtrack is offered in Dolby TrueHD 2.0 stereo and an English dub in Dolby TrueHD 5.1. Also typical for FUNimation, the English track is mastered at a relatively low audio level with limited dynamic range. English mix sounds like it would be nice and atmospheric with good balance, but given that one has to boost it a good 6 db above normal listening levels at the very least, and the range is not there, it can't match some of the best mixes, such as the recently reviewed Mockingjay. The Japanese track seems to have more breathing room and also has the better voice cast, even if they don't put on the bad English accents. Stereo imagery is good and dynamics are decent.

Supplemental Materials
[Rating:3.5/5]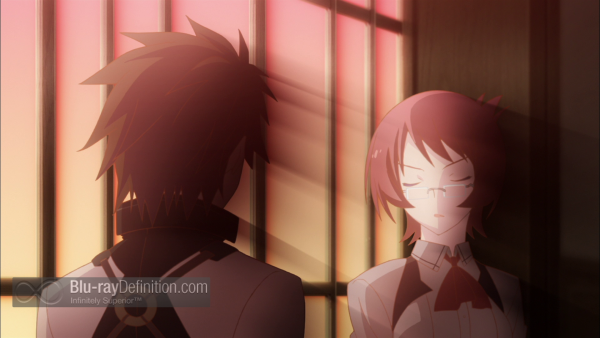 DVDs
Episode I Commentary
OVAs Vol. I -VI (1.78:1; 1080p/24; 00:27:34)

Textless Opening Song – Anicca
Textless Closing Songs:
Maware! Setsugetsuka (Version 1)
Maware! Setsugetsuka (Version 2)
Maware! Setsugetsuka (Version 3)
Maware! Setsugetsuka (Pixel Art Version)

Bookstore Promo Videos (1.78:1; 1080p/24; 00:03:35)
Episode 12 Commentary
Blu-ray & DVD Commercials (1.78:1; 1080i/60; 00:00:34)
Commercials (1.78:1; 1080p/24; 00:01:38)
Promotional Videos (1.78:1; 1080p/24; 00:09:30)
U.S. Trailer (1.78:1; 1080p/24; 00:01:08)
FUNimation Trailers

The Definitive Word
Overall:
[Rating:3.5/5]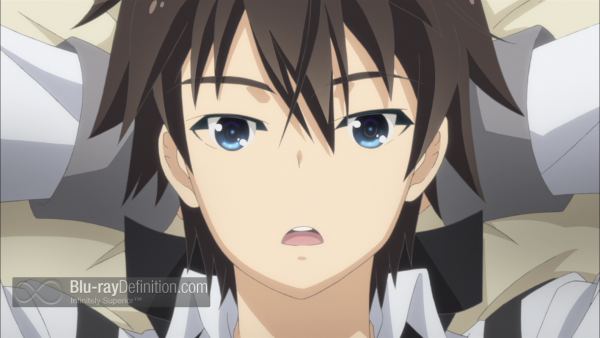 Unbreakable Machine-Doll could have been so much better given the collection of wonderful characters, the excellent character designs and artwork, and the storyline, but slow building momentum and a somewhat aimless story make it a bit of a let down.
Additional Screen Captures
[amazon-product]B00R7ECUGE[/amazon-product]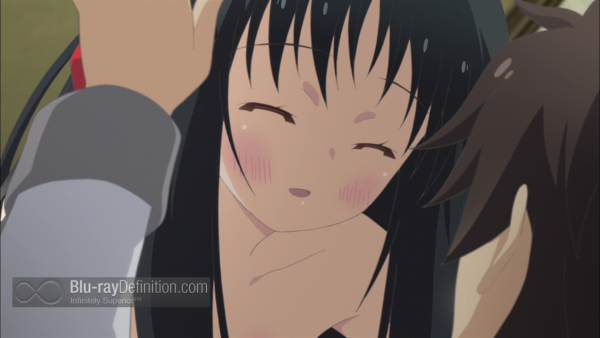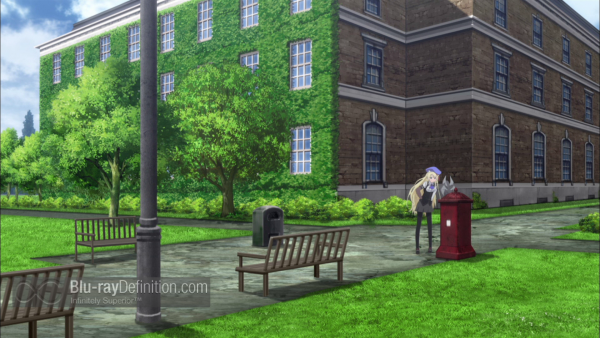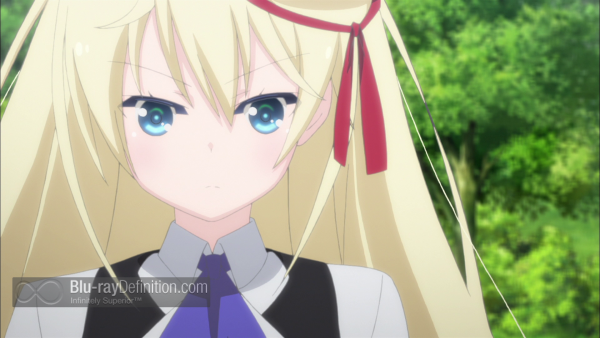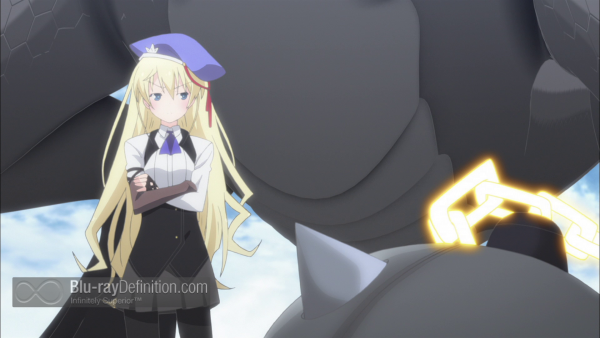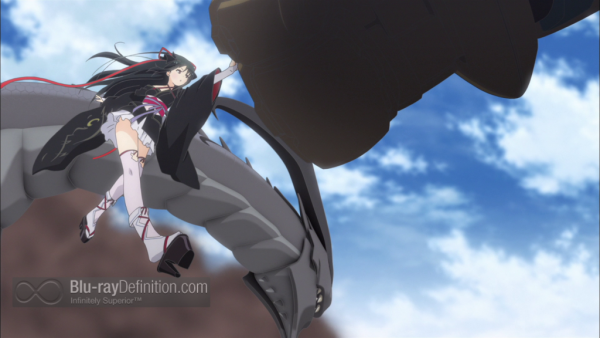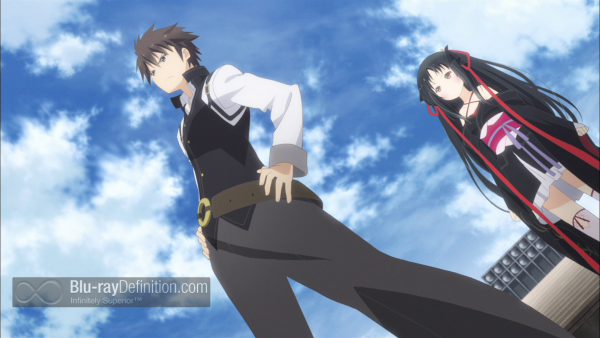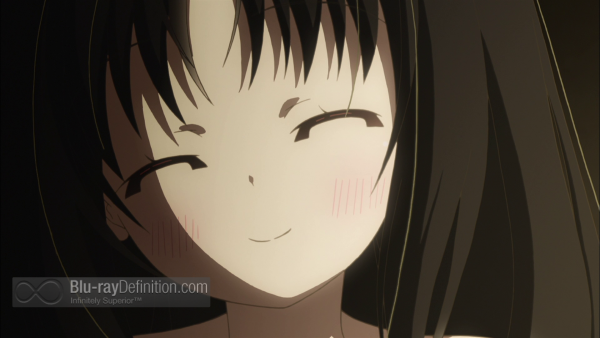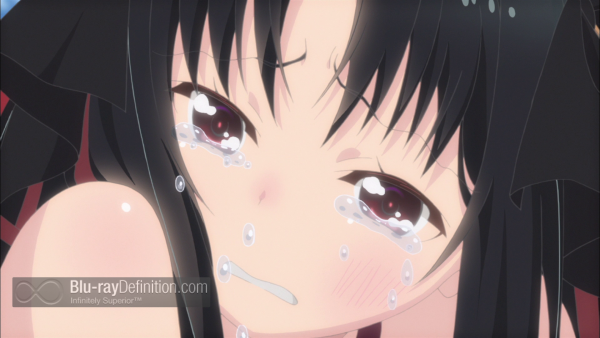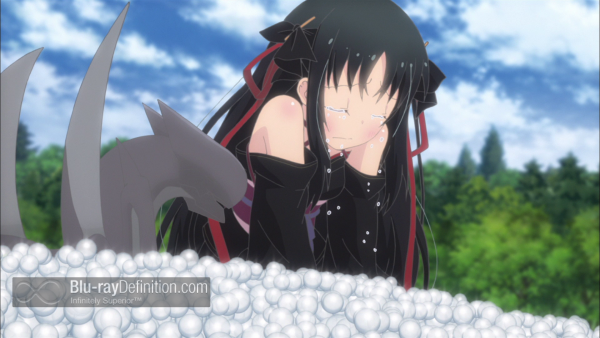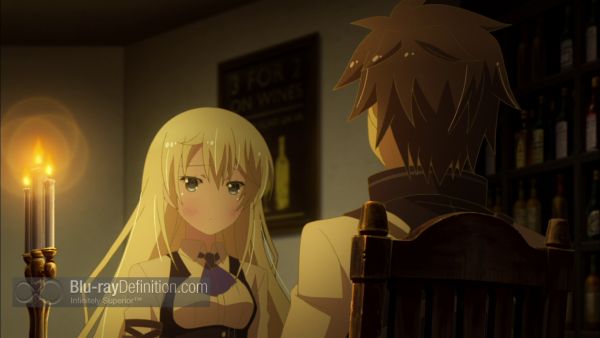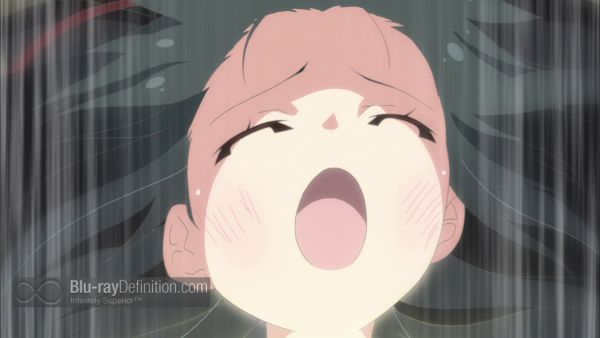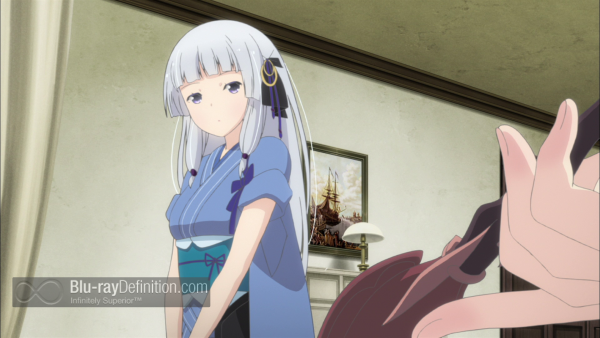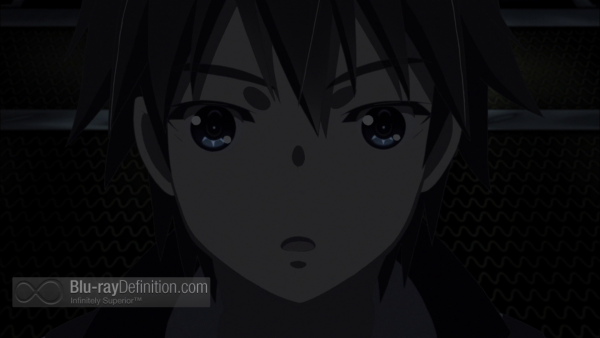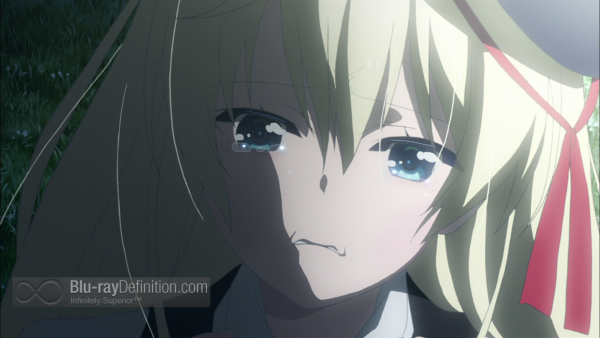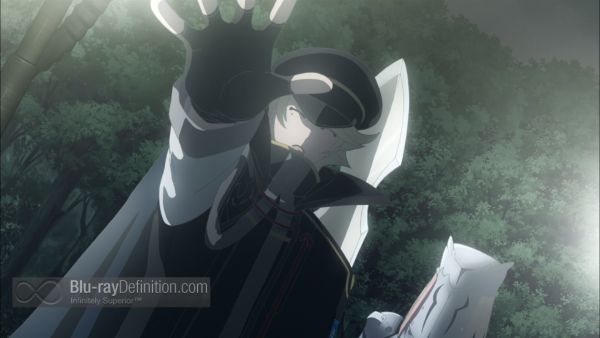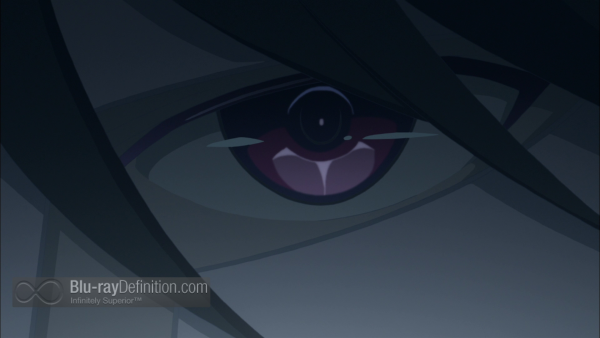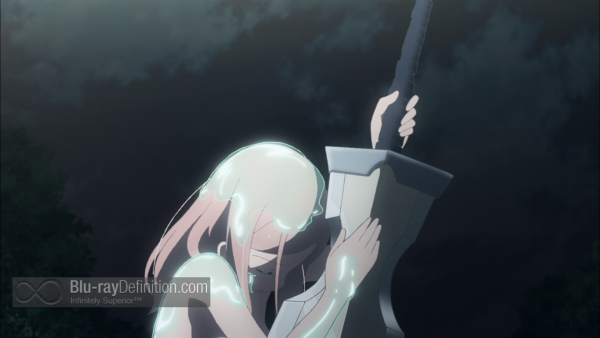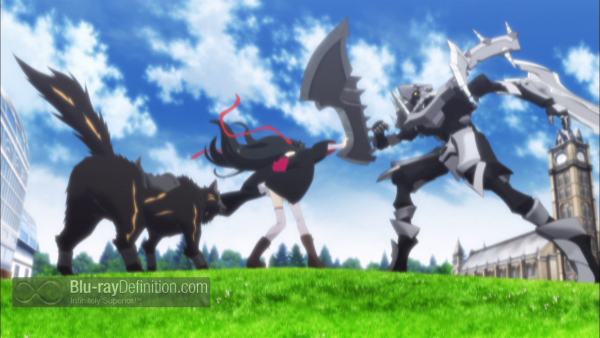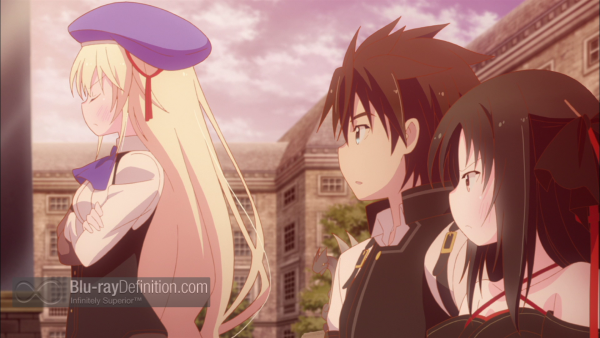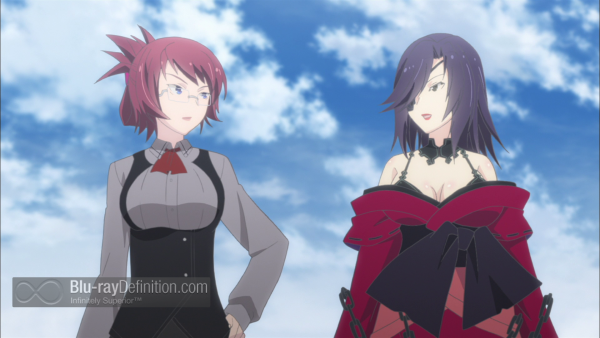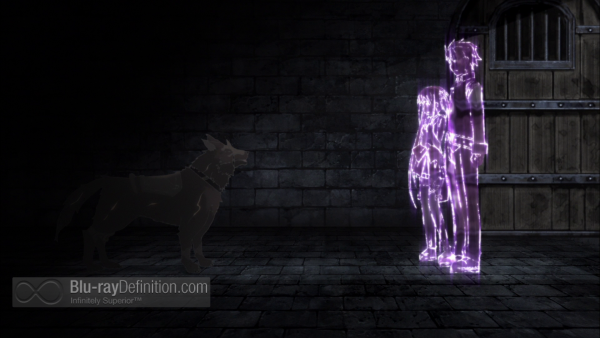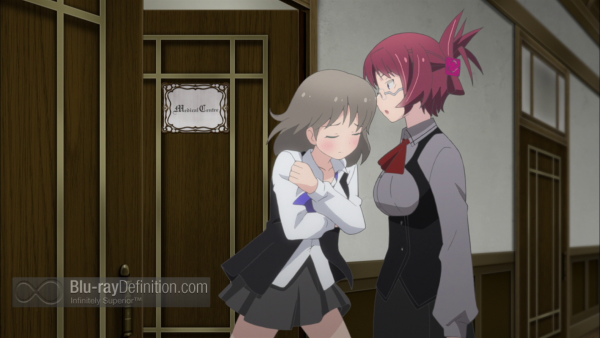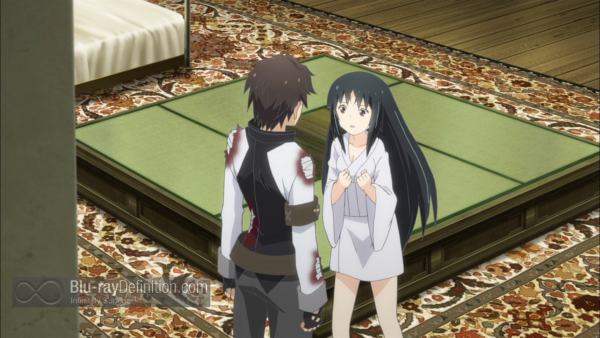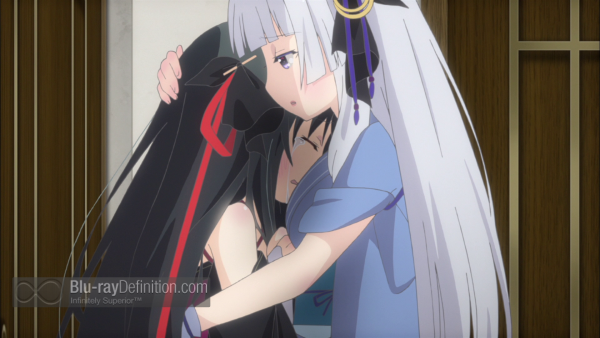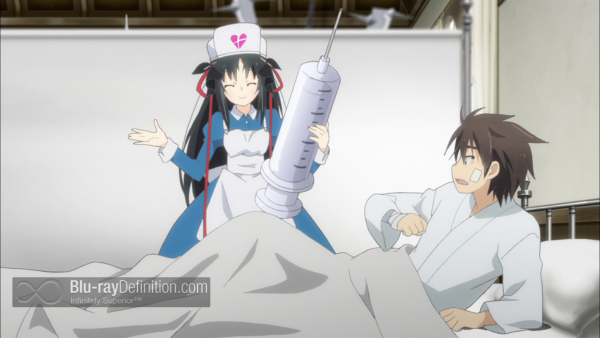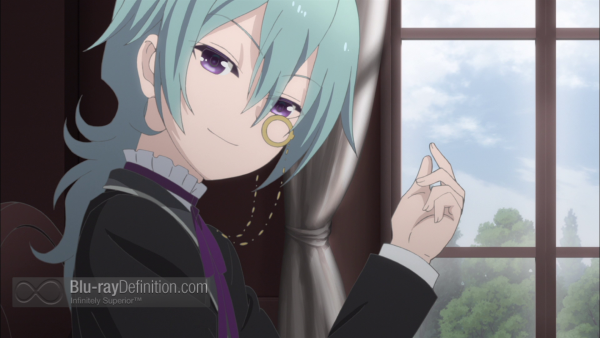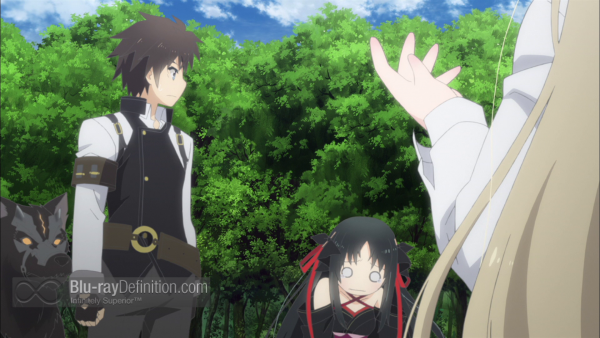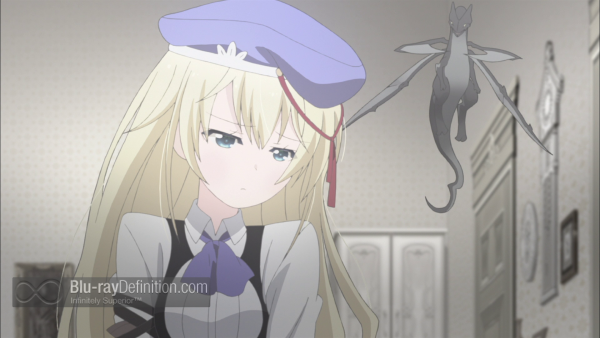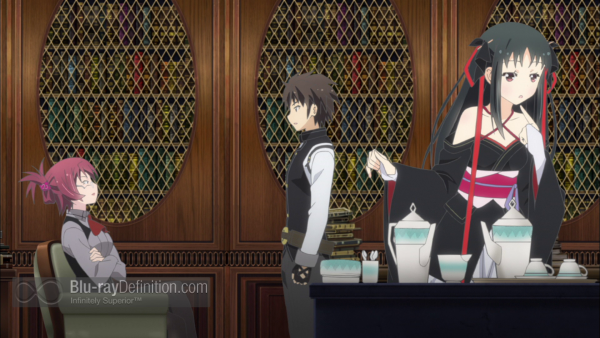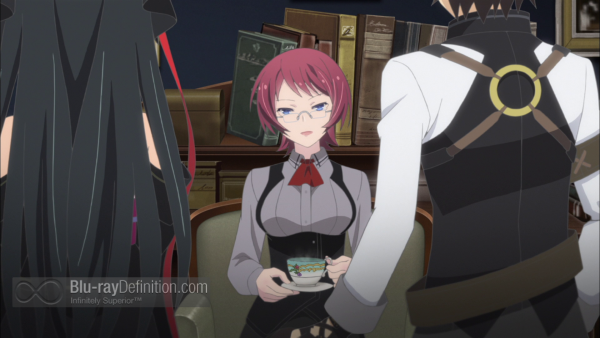 [amazon-product]B00R7ECUGE[/amazon-product]