– –

The Film
[Rating:4/5]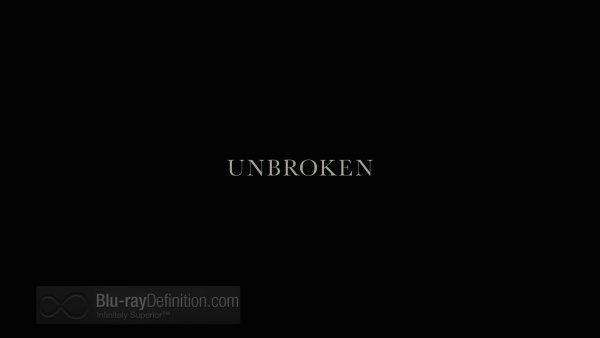 The depiction of real people and their life stories always challenged the Hollywood film community that is obligated to entertain audiences and to turn a profit. While Unbroken is a mostly accurate version of Louis Zamperini's life and deeds, it omits his personal struggles with depression and alcoholism. That said, one should sit back and suspend judgment until the end credits begin to roll.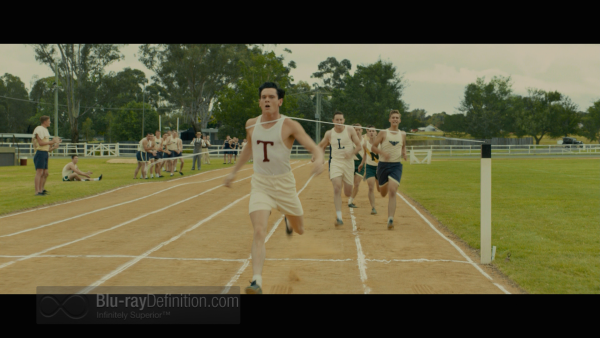 Based on Laura Hillebrand's bestseller about a decorated World War II veteran and Olympic athlete, we get a soul-stirring account of what it means to overcome adversity and become someone greater than oneself.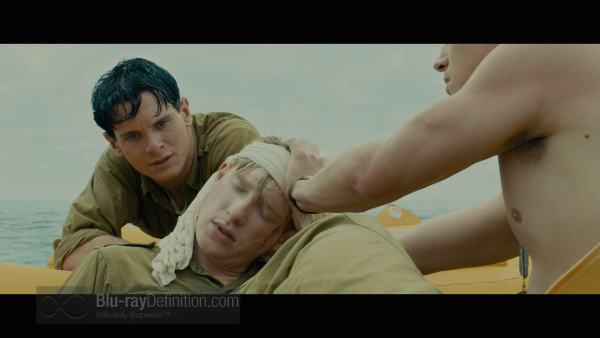 The film begins with bombadier Louie on a bombing mission in the Pacific. We return to his troubled childhood in Torrance, California until he finds redemption through running. Louie (Jack O'Connell) becomes a national 5K champion. He does not win his biggest race at the 1936 Olympic Games in Berlin but does set a record for the final lap.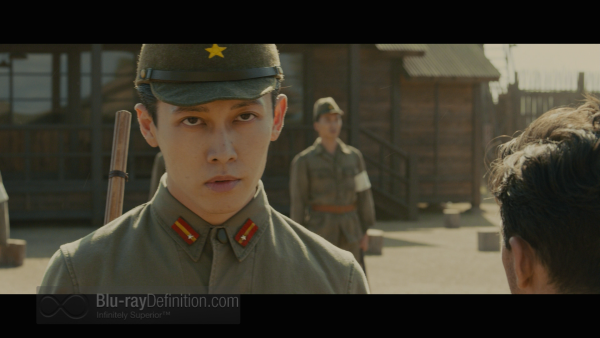 Back in the Pacific war zone, Louie's plane crash-lands in the ocean. With his surviving crew members, Russell "Phil" Phillips (Domnhall Gleeson) and Francis "Mac" McNamara (Garrett Hedlund), Louie is adrift at sea for many days as they barely survive severe storms and sharks. Losing consciousness, the airmen awake as prisoners of a brutal Japanese prison camp run by Mutshiro "The Bird" Watanabe (Takamasa Ishihara). Zamperini undergoes  endless tortures, yet he repeats "if I can take it, I can make it," as his spirit remains unbroken.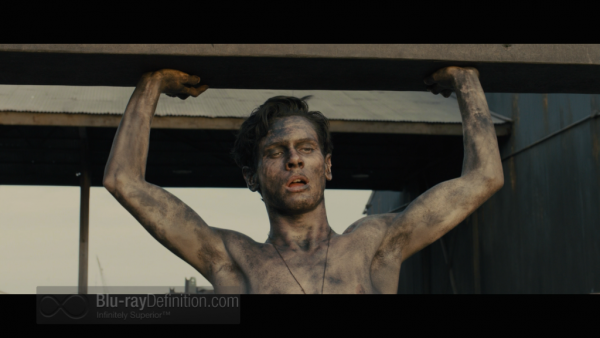 Zamperini, once recognized as an Olympic hero, is taken to the center of Tokyo to go on Japanese radio for propaganda broadcasts. When Louie refuses, he is returned to the brutal prison camp where "The Bird" concocts a Christ on the Cross moment in which Louie is to support a heavy piece of wood interminably or be shot.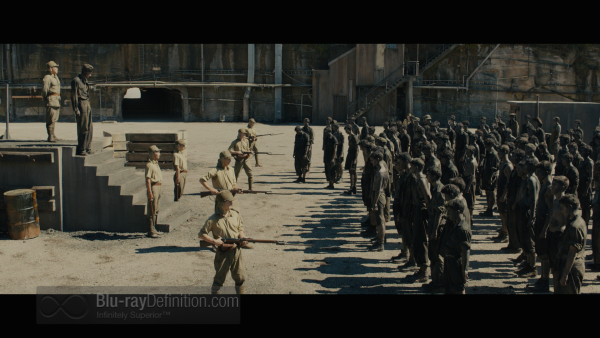 The war ends with Louie and his fellow prisoners finally released. The remainder of this now well-known story follows Louie's very long and successful life, culminating, at age 80, in his running a leg of the Olympic Torch relay when the 1998 Olympic games were held in Japan.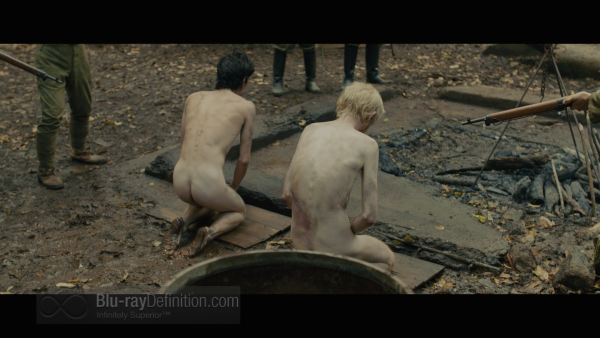 Director Angelina Jolie and her crew give us an intensely moving film. Like the best WW II movies, this one transcends its era and makes a stark statement about the brutality of human conflict and the amazing ability of one man to survive and forgive his captors. Unbroken was well received by its audiences, if less so by the critics, and garnered three Academy Award nominations.

Video Quality
[Rating:4.5/5]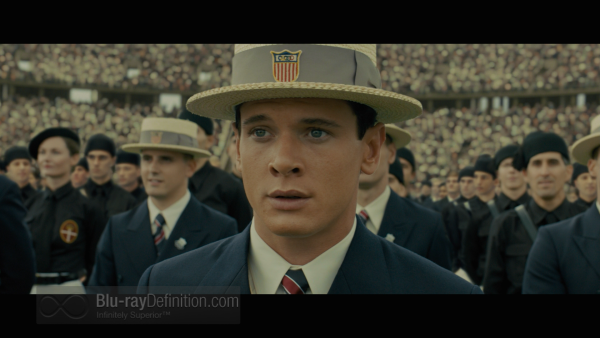 Shot with Arri Alexa Zeiss Prime Lenses, the images are superb as befits a new film. Roger Deakins's cinematography is first rate and his camera crew delivers the harsh reality of life in the internment camps. Colors and details are at the top of the tree.

Audio Quality
[Rating:4.5/5]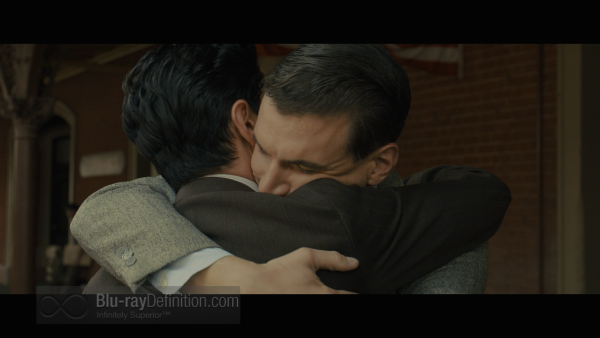 The theatrical release featured Dolby Atmos multichannel soundtracks, converted to Dolby TrueHD 7.1 lossless format on my surround system. The musical soundtrack is completely immersive and the few battle surround effects are very compelling.

Supplemental Materials
[Rating:3.5/5]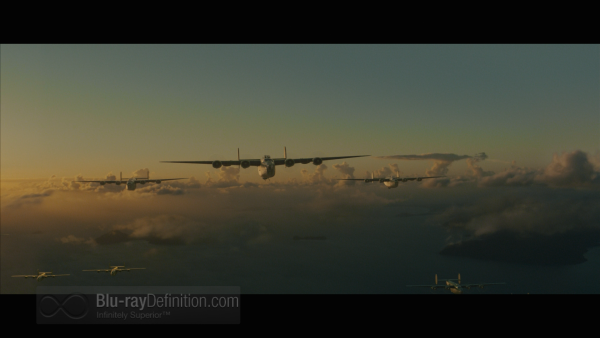 There are some interesting extras included here:
Deleted Scenes:(15:44) (English Dolby Digital Stereo 48kHz/16-bit)

Dad Comes Home
Light and Darkness
Victory Kiss
Cecy
Bird Plays "Sakura Sakura" on Shamisen
Bird Plays "Cherry Blossom Song" on Shamisen
Bird Hits Fitzgerald
Louie Taken to Barracks After Beating
Family Photo
What a Deal

Inside Unbroken: (27:23) (English Dolby Digital Stereo 48kHz/16-bit). A background story on the central character of the film with contributions from Louie and the book's author.
Fifty Years in the Making: (5:53) (English Dolby Digital Stereo 48kHz/16-bit). Louie's story went into limbo for decades and this featurette brings these points to the foreground.
The Flight of a Storyteller: (11:45 (English Dolby Digital Stereo 448kHz/16-bit). A behind the scenes view of the making of this film.
The Hardiest Generation: (10:13 (English Dolby Digital Stereo 48kHz/16-bit). A brief documentary on those who made supreme sacrifices so that our nation could prevail.

The Definitive Word
Overall:
[Rating:4/5]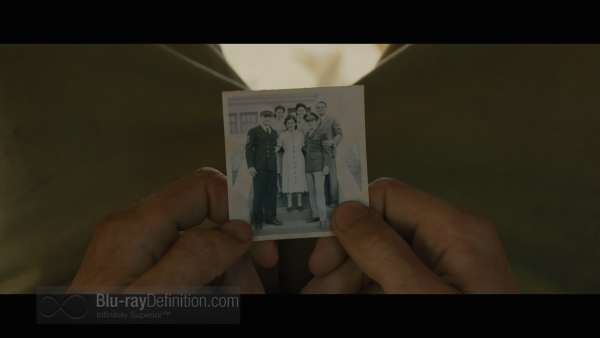 Tales of heroism continue to attract movie today's audiences. Unbroken is a well-crafted film in the tradition of such classics as The Bridge Over the River Kwai or The Deer Hunter. While the onscreen torture sessions are difficult to view, this powerful and inspirational film is well worth your attention.
Additional Screen Captures
[amazon-product]B00HLTDCLM[/amazon-product]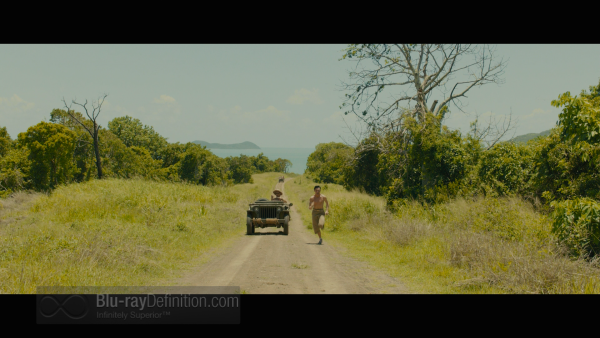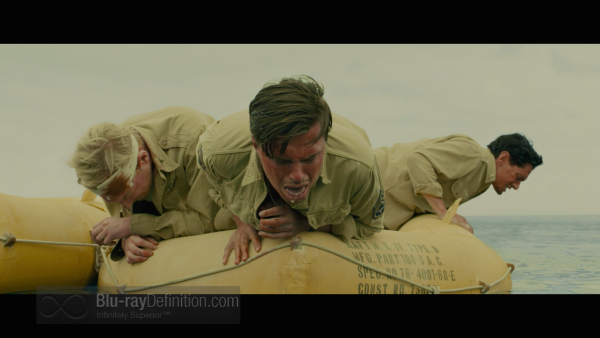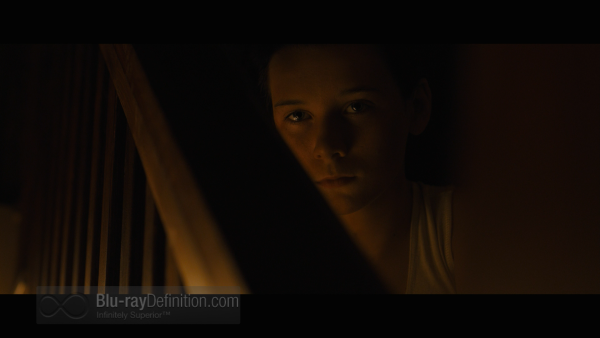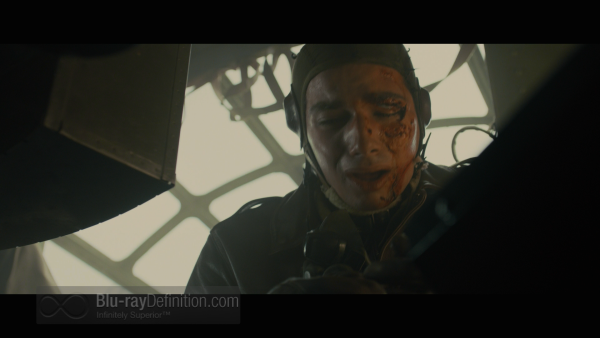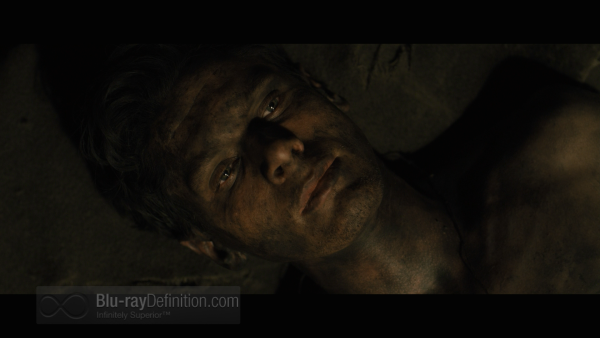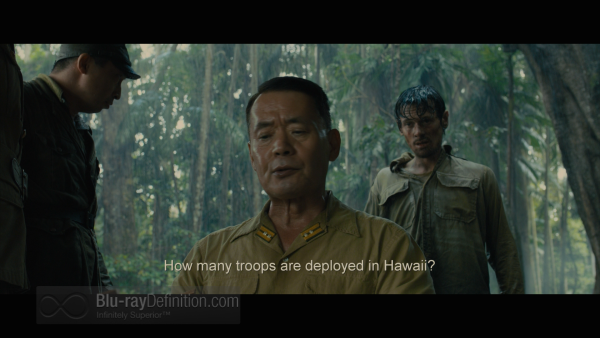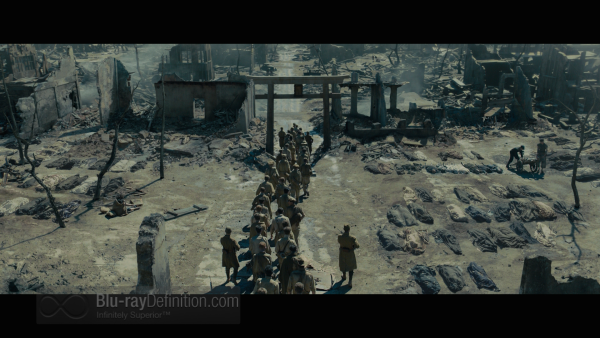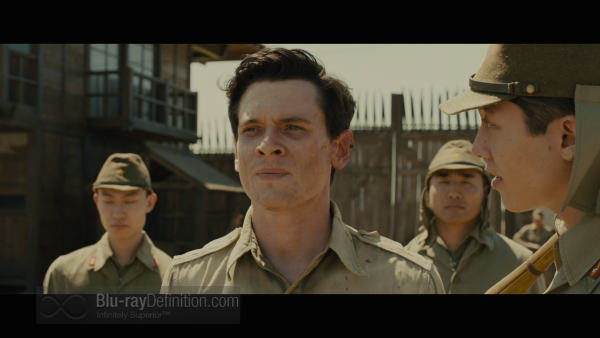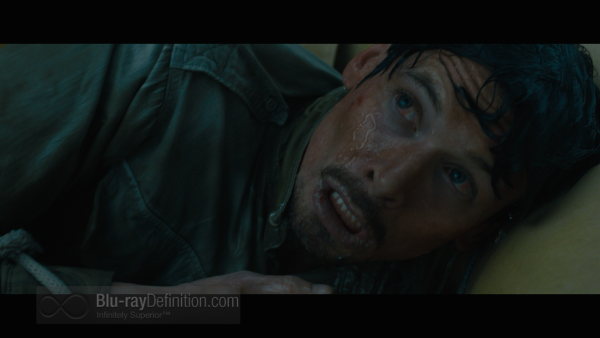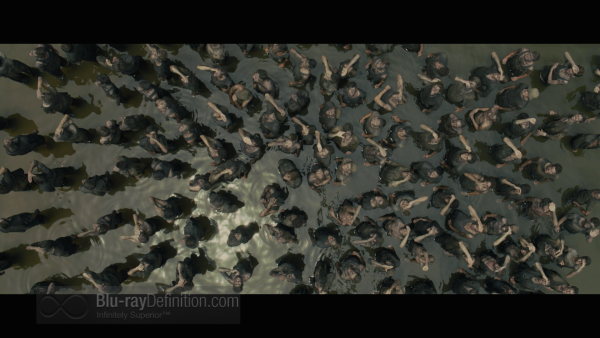 [amazon-product]B00HLTDCLM[/amazon-product]